Zlatan Ibrahimovic: Parisians take a bite out of Paris Saint-Germain star
October 2, 2013 -- Updated 1534 GMT (2334 HKT)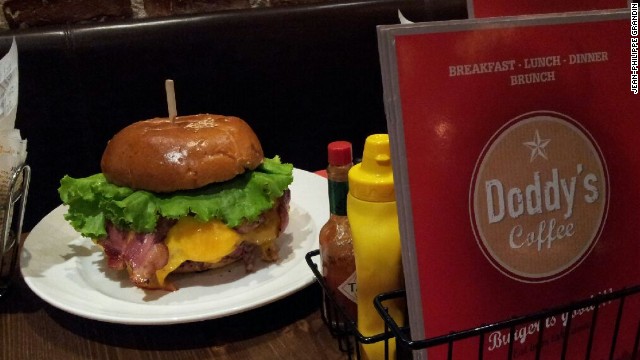 Behold the "Zlatan burger", a mountain of meat dedicated to Paris Saint-Germain's star striker Zlatan Ibrahimovic. The $41 monster is the brainchild of French cafe manager Jean-Philippe Grandin.
The mercurial striker arrived at the Parc des Princes in 2012. His career has seen him play for some of Europe's biggest clubs, including Ajax, Inter Milan and Barcelona, winning eight league titles in four different countries.
PSG fanatic Grandin wanted a burger worthy of his team's towering forward. It weighs over one kilogram, including a 600 gram burger, three different types of cheese and a custom-made bun.
Ibrahimovic's first season in Paris ended in glory. The Swede scored 30 league goals as PSG stormed to the French First Division title.
As this picture shows "Le Zlatan" towers over other burgers on the menu at Doddy's Cafe. "We have a lot of homemade burgers on the menu, I wanted to invent an extraordinary burger," declared Grandin.
'Le Zlatan'
'Je suis Zlatan'
Mountain of meat
Burger of champions?
'An extraordinary burger'
STORY HIGHLIGHTS
A Paris cafe manager has dedicated a burger to Zlatan Ibrahimovic
"Le Zlatan" weighs over one kilogram and contains a 600 gram burger
It is the brainchild of avid Paris Saint-Germain fan Jean-Philippe Grandin
Ibrahimovic's 30 league goals powered PSG to the 2012-13 French title
(CNN) -- Zlatan Ibrahimovic may have cost Paris Saint-Germain $30 million, but you can get your own chunk of the Swedish striker for just $41.
A French restaurateur has unveiled "Le Zlatan", a monstrous 600 gram burger served up in homage to the moody PSG star.
While the real life Ibrahimovic can boast eight league titles in four different countries, his meaty equivalent is a mixture of minced beef and onions, bacon and three types of cheeses.
The stomach-busting meal is the brainchild of Jean-Philippe Grandin, manager of Doddy's Cafe in Boulogne-Billancourt, Paris and an ardent PSG fan.
Read: "Russia 2018 has nothing to hide"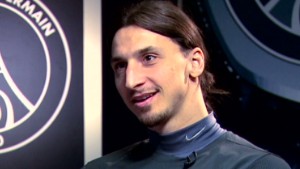 Exclusive: What makes Ibrahimovic tick?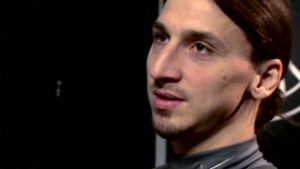 Ibrahimovic reveals biggest weakness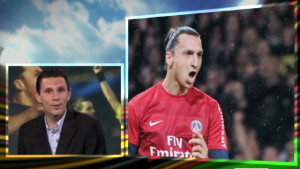 Ibrahimovic: Hero or villain?
"We have a lot of homemade burgers on the menu, but I wanted to invent an extraordinary burger," Grandin told CNN. "I am a supporter of Paris Saint-Germain and at the restaurant we show all of the PSG matches."
Coming inside a chunky custom-made bun, "Le Zlatan" stands head and shoulders above the regular burgers on the menu, weighing in at over one kilogram, including 250 grams of bread and 300 grams of cheese.
Grandin says this reflects the supremacy of Sweden international Ibrahimovic, who has also played for Ajax, Inter Milan and Barcelona during a glittering career, over every player in Ligue 1.
Read: Arsenal's perfect present for Wenger
"In our league we have an extraordinary player, Zlatan Ibrahimovic," added Grandin. "Zlatan is an amazing player, he is the biggest player in the French league."
And an extraordinary player deserves an extraordinary burger, which is pitched as a meal for two diners or a culinary Everest for one hardy, and hungry, soul.
With Ibrahimovic -- who scored 30 league goals during his first season with PSG -- extending his contract at the Parc des Princes until 2016, Grandin has no intention of immortalizing any other footballers in meat anytime soon.
"For the moment nobody can match him," he concluded.
"There is just one extraordinary player, so I cannot make another extraordinary burger."

Part of complete coverage on

Be part of CNN's coverage of European Champions League matches and join the social debate.

Should the Manchester United board have insisted upon a more radical overhaul of the club's football operation when Alex Ferguson stepped down?
April 23, 2014 -- Updated 1326 GMT (2126 HKT)

When Sunday Oliseh was a young boy, he never dreamed he would one day carry the hopes of 170 million people on football's biggest stage.
April 15, 2014 -- Updated 1523 GMT (2323 HKT)

The 1989 Hillsborough stadium tragedy, which claimed 96 lives, brought the red and the blue halves of Liverpool together.

CNN's Don Riddell says the 1989 Hillsborough tragedy has caused irreparable damage to the families of the 96 victims and the survivors.
April 11, 2014 -- Updated 1244 GMT (2044 HKT)

Two European heavyweights will collide in the Champions League semifinals after Bayern Munich and Real Madrid were drawn together in Switzerland.
March 24, 2014 -- Updated 1248 GMT (2048 HKT)

England prides itself on being the home of football, but is the nation dysfunctional in dealing with racist abuse?
March 18, 2014 -- Updated 1339 GMT (2139 HKT)

In a city where football is a religion, Liverpool and England striker Daniel Sturridge is fast becoming a deity.
March 4, 2014 -- Updated 1555 GMT (2355 HKT)

"Everyone is scared about war -- they are very nervous," former Ukraine football star Oleg Luzhny says of the rising tensions with Russia.
February 26, 2014 -- Updated 1807 GMT (0207 HKT)

Bayern Munich's present success rests on one key decision, chairman Karl-Heinz Rummenigge tells CNN.
February 18, 2014 -- Updated 0922 GMT (1722 HKT)

"More than a Club." It is an image Barcelona has carefully cultivated, but could the controversial deal to sign Neymar sour that view?
February 1, 2014 -- Updated 1825 GMT (0225 HKT)

Affectionately known as "the wise man of Hortaleza," Luis Aragones -- who died aged 75 -- left the legacy of helping Spain's ascension to the top.

Today's five most popular stories