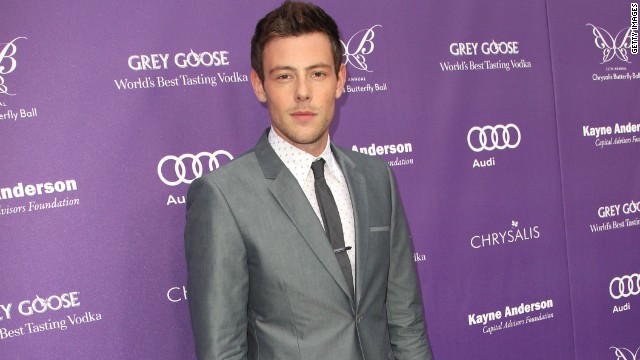 The
death of actor Cory Monteith
at the age of 31 meant his hit show "Glee" had to figure out how best to deal with his character. Monteith's character, Finn Hudson, also died on the series. "Glee" is not the only one to face such a challenge...
The producers of the rebooted "Dallas" revisited the "Who shot J.R." mystery of the original show following Larry Hagman's death, of complications from cancer, in 2012.
John Spencer was beloved as Leo McGarry on NBC's "The West Wing." His death by heart attack in 2005 was written into the show.
During his 12 years on "Law & Order," Jerry Orbach (left) starred as Detective Lennie Briscoe, and was partnered with a few actors, including Chris Noth as Detective Mike Logan. His character had retired from the force when he joined the spin-off "Law & Order: Trial By Jury," where Briscoe was written out of the show after Orbach's death in 2004 from prostate cancer.
John Ritter, center -- shown here with "8 Simple Rules" cast mates (from left) Katey Sagal, Amy Davidson, Kaley Cuoco, Billy Aaron Brown and Martin Spanjers -- died of an aortic dissection at the height of the show in 2003. His character also died on the show and two additional cast members, David Spade and James Garner, were cast after a hiatus.
Nancy Marchand won over critics and fans alike as Tony's cantankerous mother Livia Soprano. When the actress, shown here with "Sopranos" co-star Dominic Chianese, died from emphysema and lung cancer in 2000, her character's death also was written into the script.
The "NewsRadio" cast, (from left), Khandi Alexander, Andy Dick, Stephen Root, Phil Hartman, Dave Foley, Maura Tierney, Joe Rogan and Vicki Lewis were pretty tight prior to Hartman's death. Hartman, who was shot to death by his wife in 1998, was revealed to have died of a heart attack at the beginning of the fifth season, and Hartman was replaced by actor Jon Lovitz.
It was during rehearsals for the series "The Royal Family" that Redd Foxx died of a heart attack in 1991. The show had been intended as a comeback vehicle for Foxx and did not survive long after his death.
Nicholas Colasanto (on the left) is seen here with his "Cheers" co-stars Rhea Perlman, Ted Danson and Shelley Long. His character of Coach Ernie Pantusso was written out of the show as having also died when the actor succumbed to a heart attack in 1985.
The very handsome Jon-Erik Hexum was just 26 in 1984 when he shot himself with a prop gun on the set of his new show, "Cover Up." The blank from the gun drove a piece of his skull into his brain and he was taken off of life support a week later. His character was killed off the show.
When actor Michael Conrad died of cancer in 1983, his "Hill Street Blues" character, Sgt. Phil Esterhaus, also died.
When "Dallas" actor Jim Davis died of cancer in 1981, his character Jock Ewing also died on the show. Here he is seen with his co-star, Barbara Bel Geddes, who played Eleanor Southworth "Miss Ellie" Ewing.
Jack Soo was one of the original cast members of the hit show "Barney Miller." The series commemorated him in a special episode featuring flashbacks of his character after Soo died of cancer in 1979.
Diana Hyland only appeared in four episodes as the mother on "Eight is Enough" before her death from cancer in 1977. Dick Van Patten played her TV husband, and his character became a widower who fell in love and remarried when a new actress was cast.
TV shows that have lost stars
TV shows that have lost stars
TV shows that have lost stars
TV shows that have lost stars
TV shows that have lost stars
TV shows that have lost stars
TV shows that have lost stars
TV shows that have lost stars
TV shows that have lost stars
TV shows that have lost stars
TV shows that have lost stars
TV shows that have lost stars
TV shows that have lost stars
TV shows that have lost stars