Nobel Peace Prize: Congo rape trauma surgeon among favorites
October 10, 2013 -- Updated 1737 GMT (0137 HKT)
STORY HIGHLIGHTS
Pioneering doctor Denis Mukwege is a top contender for Nobel Peace Prize
Mukwege, 58, is the medical director of Panzi Hospital, where he treats rape victims
It is estimated that over 200,000 Congolese women are rape survivors
(CNN) -- All eyes are on Pakistani teenager Malala Yousafzai as the favorite to win the Nobel Peace Prize on Friday. But there's another top contender, according to the bookmakers. That man is Denis Mukwege, a pioneering doctor from the Democratic Republic of Congo who has dedicated his life to helping rape victims.
Mukwege, 58, is the medical director of Panzi Hospital in the eastern Congo, which has been plagued by conflict for nearly two decades.
In a nation that has been ripped apart by war, the Panzi Hospital -- nestled in the hills above the Congolese town of Bukavu -- provides a rare sanctuary for women who have been raped. Many travel hundreds of miles to have both their physical and psychological wounds healed by Mukwege.
The use of rape as a weapon of war in DR Congo has been widely reported. Although exact figures are unavailable, the U.N. estimates that more than 200,000 Congolese women are rape survivors.
Read more: Congo beyond the conflict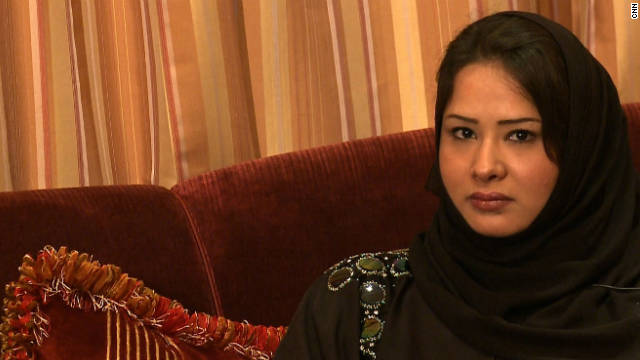 Rape as a weapon of war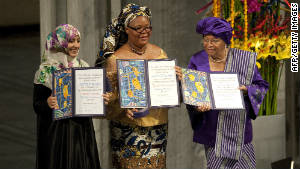 Three women receive Nobel Peace Prize
Many of the women Mukwege treats have been so violently attacked that they suffer permanent internal damage.
At his hospital, women are treated for vaginal fistula -- a muscular tear caused by violent rape -- and are also given counseling and treatment for the psychological repercussions of their experiences.
Mukwege thinks that fistula is one of the worst conditions a woman can experience: "A fistula is dramatic for a woman," he told CNN in a 2009 interview. "Everywhere she goes people don't want to be around her and reject her, so it's a disease that is worse than leprosy."
Mukwege's career has spanned more than 20 years, during which time he has treated tens of thousands of women.
Read: Breaking wall of silence on rape
The women at Panzi Hospital view Mukegwe as a father. "I may be the only one to whom they can express what they feel ," he said. "Sometimes it's important to help them heal psychologically and tell them: 'You are not destroyed. They wanted to destroy you, but you are still a woman. You are a woman and you need to be strong.'"
In October 2012, armed men broke into his house, held his daughters at gunpoint and waited for him to return home. When he arrived home his security guard attempted to intervene and was shot dead. Mukwege threw himself to the ground and narrowly missed being shot.
Mukwege then took his family to safety in Brussels. When he returned to Bukavu in January this year he was given a warm welcome by the community -- his patients had raised funds to pay for his return ticket by selling pineapples and onions.
Mukwege was born in 1955, the third of nine children. He studied medicine in the DRC before traveling to France to specialize in gynecology, after seeing the complications resulting from childbirth in his home country.
He has won multiple prizes for his work, including the U.N. Human Rights Prize in 2008.
Mukwege told CNN he had never considered going abroad for more pay and better working conditions. "Work is not only about money," he said. "Earning money is not the sum total of life. Life is not about living in abundance, it's about what you can give to somebody else."

Today's five most popular stories
Part of complete coverage on
African Voices
October 13, 2014 -- Updated 1253 GMT (2053 HKT)

Through a variety of exhibitions including one signed off by the artist himself, Nigeria is presenting J.D. Okhai Ojeikere to the world one last time.
December 22, 2014 -- Updated 1239 GMT (2039 HKT)

With the help of an army of Tanzania's finest senior citizens, one woman is on a mission to put traditional foods back on the menu.
October 24, 2014 -- Updated 1212 GMT (2012 HKT)

U.S. response to Ebola is key for setting global example, writes global health advocate Idris Ayodeji Bello.
December 9, 2014 -- Updated 1339 GMT (2139 HKT)

Using his deep-rooted knowlege of herbs, savvy entrepreneur Alhaji Mustapha Oti Boateng had an idea to help his fellow Ghanaians.
October 21, 2014 -- Updated 1222 GMT (2022 HKT)

One of the most debilitating medical conditions in sub-Saharan Africa isn't fatal. In fact, it's easily curable.
December 8, 2014 -- Updated 1500 GMT (2300 HKT)

Nigerian architect Olajumoke Adenowo reveals her tips for success, mentorship and what she'd like to do next.
December 5, 2014 -- Updated 1119 GMT (1919 HKT)

Pius Adesanmi: Activist diaspora insists on her story of Africa -- and social media has enhanced its voice.
December 5, 2014 -- Updated 1119 GMT (1919 HKT)

Pius Adesanmi: Activist diaspora insists on her story of Africa -- and social media has enhanced its voice.
December 1, 2014 -- Updated 1048 GMT (1848 HKT)

Amos Wekesa has seen a lot of changes in his country. Today, the self-made millionaire oversees Great Lakes Safaris, one of the largest tour operators in Uganda.
September 23, 2014 -- Updated 0936 GMT (1736 HKT)

In the largely male-dominated world of the motorsport, South African superbike racer Janine Davies is an anomaly.
November 25, 2014 -- Updated 1848 GMT (0248 HKT)

For anyone that needs convincing that African art is the next big thing, they need look no further than 1:54, the London-based contemporary African art fair.
December 1, 2014 -- Updated 1435 GMT (2235 HKT)

He's one of Malawi's best abstract artists and now the 40-year-old dreamer is revealing his journey in to the world of art.

Each week African Voices brings you inspiring and compelling profiles of Africans across the continent and around the world.