Nobel Peace Prize: Congo rape trauma surgeon among favorites
October 10, 2013 -- Updated 1737 GMT (0137 HKT)
STORY HIGHLIGHTS
Pioneering doctor Denis Mukwege is a top contender for Nobel Peace Prize
Mukwege, 58, is the medical director of Panzi Hospital, where he treats rape victims
It is estimated that over 200,000 Congolese women are rape survivors
(CNN) -- All eyes are on Pakistani teenager Malala Yousafzai as the favorite to win the Nobel Peace Prize on Friday. But there's another top contender, according to the bookmakers. That man is Denis Mukwege, a pioneering doctor from the Democratic Republic of Congo who has dedicated his life to helping rape victims.
Mukwege, 58, is the medical director of Panzi Hospital in the eastern Congo, which has been plagued by conflict for nearly two decades.
In a nation that has been ripped apart by war, the Panzi Hospital -- nestled in the hills above the Congolese town of Bukavu -- provides a rare sanctuary for women who have been raped. Many travel hundreds of miles to have both their physical and psychological wounds healed by Mukwege.
The use of rape as a weapon of war in DR Congo has been widely reported. Although exact figures are unavailable, the U.N. estimates that more than 200,000 Congolese women are rape survivors.
Read more: Congo beyond the conflict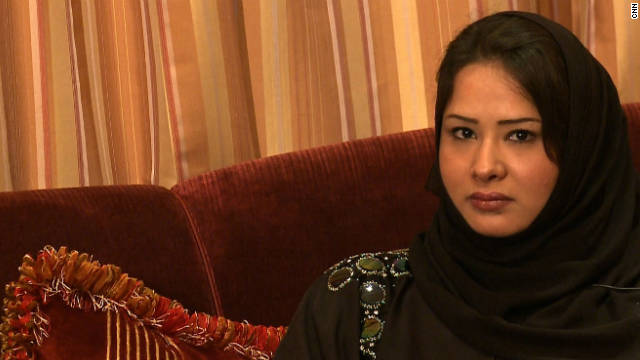 Rape as a weapon of war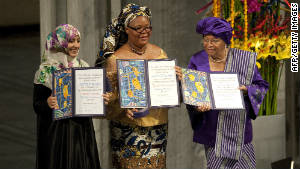 Three women receive Nobel Peace Prize
Many of the women Mukwege treats have been so violently attacked that they suffer permanent internal damage.
At his hospital, women are treated for vaginal fistula -- a muscular tear caused by violent rape -- and are also given counseling and treatment for the psychological repercussions of their experiences.
Mukwege thinks that fistula is one of the worst conditions a woman can experience: "A fistula is dramatic for a woman," he told CNN in a 2009 interview. "Everywhere she goes people don't want to be around her and reject her, so it's a disease that is worse than leprosy."
Mukwege's career has spanned more than 20 years, during which time he has treated tens of thousands of women.
Read: Breaking wall of silence on rape
The women at Panzi Hospital view Mukegwe as a father. "I may be the only one to whom they can express what they feel ," he said. "Sometimes it's important to help them heal psychologically and tell them: 'You are not destroyed. They wanted to destroy you, but you are still a woman. You are a woman and you need to be strong.'"
In October 2012, armed men broke into his house, held his daughters at gunpoint and waited for him to return home. When he arrived home his security guard attempted to intervene and was shot dead. Mukwege threw himself to the ground and narrowly missed being shot.
Mukwege then took his family to safety in Brussels. When he returned to Bukavu in January this year he was given a warm welcome by the community -- his patients had raised funds to pay for his return ticket by selling pineapples and onions.
Mukwege was born in 1955, the third of nine children. He studied medicine in the DRC before traveling to France to specialize in gynecology, after seeing the complications resulting from childbirth in his home country.
He has won multiple prizes for his work, including the U.N. Human Rights Prize in 2008.
Mukwege told CNN he had never considered going abroad for more pay and better working conditions. "Work is not only about money," he said. "Earning money is not the sum total of life. Life is not about living in abundance, it's about what you can give to somebody else."

Part of complete coverage on
African Voices
March 4, 2014 -- Updated 1346 GMT (2146 HKT)

As a child, Biyi Bandele immersed himself in a world of literature. Today he's taken that passion and turned it into a career as a celebrated writer, playwright and now director.
February 26, 2014 -- Updated 1126 GMT (1926 HKT)

Music video and film director Sanaa Hamri shares her story of how she made it from the streets of Tangier to the big film studios in the United States.
February 18, 2014 -- Updated 1449 GMT (2249 HKT)

IBM chief scientist Uyi Stewart is tackling Africa's so-called "brain drain" head on urging African diaspora to return and work on the continent.
February 17, 2014 -- Updated 1016 GMT (1816 HKT)

Kenyan actress Lupita Nyong'o has become a new critics' darling after her breakout role in last year's hit movie "12 Years A Slave."
February 7, 2014 -- Updated 1421 GMT (2221 HKT)

Principal Fannie Sebolela has turned a dilapidated school in South Africa into an institution that is now the pride of the region.
February 7, 2014 -- Updated 1045 GMT (1845 HKT)

A group of young students have taken stereotypes about the continent -- and destroyed them one by one.
January 27, 2014 -- Updated 1449 GMT (2249 HKT)

Beatrice Hamza Bassey is the first African partner at one of the most prestigious law firms in the U.S.
January 17, 2014 -- Updated 0941 GMT (1741 HKT)

Omotola Jalade-Ekeinde is known as the Queen of Nollywood, Nigeria's booming movie industry.
January 10, 2014 -- Updated 1251 GMT (2051 HKT)

'Bicycle Portraits' celebrates the intimate relationship between South Africans and the bikes they depend on.
November 22, 2013 -- Updated 1112 GMT (1912 HKT)

Tanzania has just one children's heart surgeon - and he must contend with crowded hospitals and power cuts during operations.
October 25, 2013 -- Updated 0851 GMT (1651 HKT)

Who are Africa's most exciting new photographers? Here are eight of the best.

Each week African Voices brings you inspiring and compelling profiles of Africans across the continent and around the world.
Today's five most popular stories