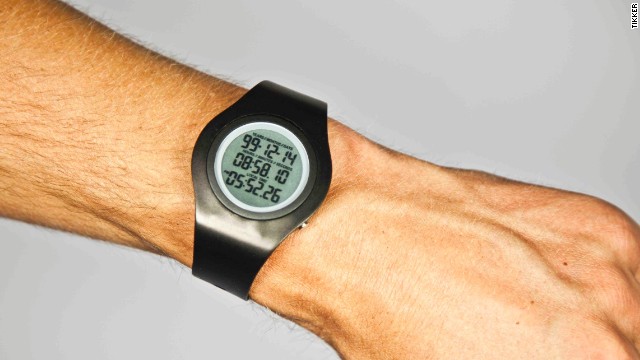 The Tikker watch counts down to your death. Happy days! Here are some other notable countdowns that are far less morbid.
On July 8, 2011, Atlantis launched from Kennedy Space Center, marking the final mission of the American space shuttle program.
Everyone was scared that the start of the year 2000 would be rocked by computer malfunctions. However, Y2K really just marked the start of using zeros as glasses.
From the Ed Sullivan Theater in New York City, the Late Show with David Letterman is famous for its nightly Top Ten List.
Keith Olbermann hosted "Countdown" on both MSNBC and Current TV.
Clocks in pubs around the world count down every year to February 13 for the Great Guinness Toast, in which beer drinkers annually try to break the record for the largest toast.
Many people were convinced that the Mayan calendar predicted the end of the world on December 21, 2012. We're still here.
In 1986, Joey Tempest and his band Europe peaked at number 8 on the Billboard 200 charts with their song, "The Final Countdown."
Fact: If your food falls on the floor you have five seconds to pick it up before it becomes unsafe to eat. That's science, people. Science.
But seriously ... do you know ANYONE who has ever completed this song?
Shortly after the countdown clock for the 2012 London Olympics was unveiled, the silly thing started malfunctioning. Technicians eventually figured it out.
Everyone remembers watching that clock on the last day of school and counting down with all your friends. Cue: Being bored for three months.
Nothing to see here.
Push the damn button!
The science program "3-2-1 Contact" aired on PBS from 1980 to 1988.
On February 22, 1980, from the Winter Games in Lake Placid, New York, with 30 seconds remaining, the TV broadcast popped the game clock into the upper left corner of the screen so Americans could watch Team USA defeat the Soviet Union 4-3. "Do you believe in miracles?"
Each week, ESPN highlights the worst plays in sports. And for 40 straight weeks, the defending champion of the Worst of the Worst was the infamous Mark Sanchez Butt Fumble. Finally, the network retired the play because it was never going away.
George Carlin: "Darts could be a sport, 'cause you might put somebody's eye out. But darts will never be a sport because the whole object is to reach zero, which goes against all sports logic."
This is the short, twice-annual period when football (soccer) clubs can transfer players to and from other clubs. The countdown to the end of the window is always exciting for fans and the media to see who pulls the trigger at the last moment.
Unlike most sports, in soccer the clock counts UP from 0 to 90 minutes. However, in the early years of Major League Soccer they tried to Americanize the game by counting DOWN. It was horrible. Eventually, the league came to its senses and ditched the countdown. Purists rejoiced. All was right in the world.
Notable countdowns
Final space shuttle mission
Y2K
Late Show Top Ten List
Countdown with Keith Olbermann
Great Guinness Toast
Doomsday: December 21, 2012
"The Final Countdown" by Europe
The 5-second rule
99 Bottles of Beer
London Olympics clock
Last day of school
Debt ceiling
Countdown clock on "Lost"
3-2-1 Contact
The Miracle On Ice
ESPN's Not Top Ten
Darts
FIFA Transfer Window
The infamous MLS countdown clock
STORY HIGHLIGHTS
Tikker counts down to let you know when you will die
The idea is to make you aware of death and appreciate being alive
The Tikker watch also tells normal time
Editor's note: Each week in "Apparently This Matters," CNN's Jarrett Bellini applies his warped sensibilities to trending topics in social media and random items of interest on the Web.
(CNN) -- Nobody wants to underwhelm when it comes to their final words on this planet.
"Diane, toast me a bagel."
So if you knew the exact moment when you were going to die, you might put some serious thought into the matter and really nail it.
Of course, you'd probably want to go out with something inspired and meaningful. Or perhaps a dark, secret confession. Maybe explain to your wife that, yes, you traded her stupid cat on Craigslist for a football phone. And, no, she can't have it when you're gone.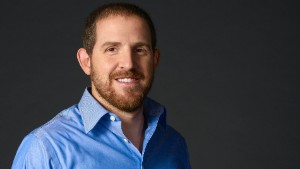 "Apparently This Matters" Is Jarrett Bellini's weekly (and somewhat random) look at social-media trends.
The football phone goes in the casket. So does the dog. And whatever beer's in the fridge.
It's all a little weird to consider, but if having this mortal information appeals to you, there's a popular new Kickstarter campaign that delivers this gift of death. More specifically, a wristwatch that counts down to your very last moment.
It also keeps regular time. Which is good. Because if you miss your appointment for erotic massage, there's no refund. So I've heard.
But its main job is still to remind you when you'll die.
The watch, appropriately called Tikker, "counts down your life, in order to make the world a better place." And it's a heartwarming sentiment if you're into that kind of thing. Helping others and whatnot.
I'm just not sure that if I suddenly knew I had 40 minutes to go, I'd quickly drop everything, grab a shovel and plant a tree.
Truth be told, I'd probably sit around the house, watch some Netflix and wallow in self-doubt.
You know. The usual.
But the idea is that you might go out and be a better person if you had a bit more advance warning. Which is why Tikker hopes to inspire people by reminding them that "death is non-negotiable" and, as the days slip away, it's important to "make the right decisions."
"Today I am not wearing pants!"
Just be careful to make the "right decision" at home and not, say, Jamba Juice.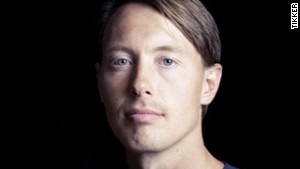 Fredrik Colting is the mind behind the "Death Watch."
Tikker comes from the mind of Fredrik Colting who, after his grandfather passed away several years ago, was inspired to create the "death watch" in his honor.
Colting said: "It made me think about death and the transience of life, and I realized that nothing matters when you are dead. Instead what matters is what we do when we are alive."
I nap a lot. Carpe diem.
However, if you're even slightly more motivated than I am, and if knowing your expiration date is something you're into, setting up the Tikker death watch will be fairly straightforward.
You simply fill out a questionnaire with inquiries about smoking, exercise and general health. That creates a special number from which you then subtract your age.
And there you have it: the exact number of years, months, days, hours, minutes and seconds until you take a big dirt nap.
With apologies to the word "exact."
Tikker is, perhaps, a bit odd, but it'll definitely be a good conversation starter at the company holiday party. And that's what Colting wants.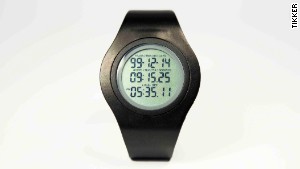 Tikker: "Make every second count"
"The occurrence of death is no surprise to anyone, but in our modern society we rarely talk about it," he said. "I think that if we were more aware of our own expiration, I'm sure we'd make better choices while we are alive."
At the time of this writing, with two weeks to go, pledges for the Tikker death watch are at just more than $70,000. Their goal was $25,000.
So, clearly, people are pretty excited about confronting their demise.
Though hopefully not enough to test it out with a moving train.
"I still have 30 years. Bring it, Amtrak!"
SMACK!
"I think Tim forgot to carry the one."
"Dibs on his football phone!"
Follow Jarrett Bellini on Twitter.