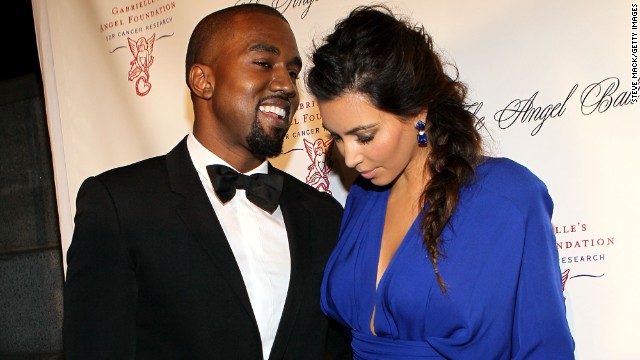 Kanye West reportedly
rented out a stadium
on Kim Kardashian's 33rd birthday in order to ask her to marry him. Here are some other celebs who also did it up big with the proposal ...
In 2005, singer Seal proposed to supermodel Heidi Klum atop a glacier in Whistler, a ski resort town in the western Canadian province of British Columbia.
on "The Tonight Show with Jay Leno."
Here the couple attends the NASCAR Sprint Cup Series Bank of America 500 at Charlotte Motor Speedway on October 15, 2011 in Charlotte, North Carolina.
In 1999 the New York Giants football player Jason Sehorn proposed to actress Angie Harmon
Nick Cannon is apparently one romantic guy, which is why he has the distinction of making this list twice. In 2007,
In August 2013 actress Ashley Tisdale
proposed to Katie Holmes in the early morning hours
at the Eiffel Tower in Paris, France, in 2005. The pair "amicably settled" their divorce in July 2012.
Tom Cruise went the romantic route when he
Katherine Heigl met musician Josh Kelley when the "Grey's Anatomy" star played his love interest in the video for his song "Only You." In 2006 he took her back to the house where the video was filmed in Venice, California, to ask her to marry him.
Tori Spelling and Dean McDermott got engaged in 2005 at a Christmas tree farm on Christmas Eve in his native Canada. The pair rode in a horse-drawn carriage down a half a mile lit up with lights leading to a table for two surrounded by decorated Christmas trees.
Courteney Cox and David Arquette had an explosive engagement in 1998. He had a fireworks display go off at the precise moment he popped the question. They split in 2010.
while hiking in Kenya in 2010.
He presented her with his mother, Princess Diana's, famed engagement ring.
Prince William and the former Kate Middleton got engaged
Mario Lopez surprised Courtney Mazza in 2012 with a New Year's proposal while on vacation
Celebs go big with marriage proposals
Celebs go big with marriage proposals
Celebs go big with marriage proposals
Celebs go big with marriage proposals
Celebs go big with marriage proposals
Celebs go big with marriage proposals
Celebs go big with marriage proposals
Celebs go big with marriage proposals
Celebs go big with marriage proposals
Celebs go big with marriage proposals
Celebs go big with marriage proposals
Celebs go big with marriage proposals
Celebs go big with marriage proposals