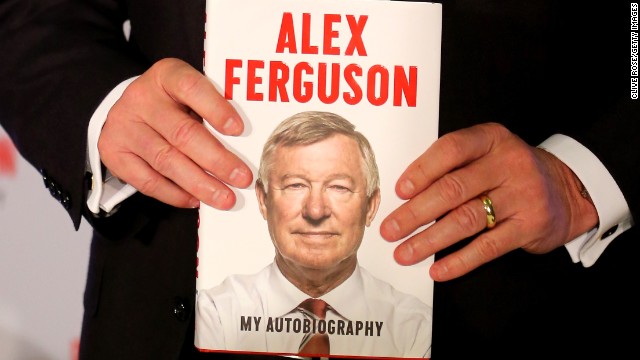 Just what did former Manchester United manager Alex Ferguson think about Wayne Rooney, Roy Keane, David Beckham and Cristiano Ronaldo? Read on......
England striker Wayne Rooney joined Manchester United from Everton in 2004. "Wayne Rooney is a slow learner and he struggles to stay fit," says Ferguson of the England international in his autobiography.
Roy Keane played for Manchester United between 1993 and 2005, but the Republic of Ireland midfielder fell out spectacularly with the Old Trafford manager after he criticized his teammates on the club's television channel. "What I noticed about him that day as I was arguing with him was that his eyes started to narrow, almost to wee black beads. It was frightening to watch. And I'm from Glasgow," writes Ferguson.
There is no mention of David Beckham's wife Victoria -- Posh Spice -- in the chapter of the book that Ferguson devotes to the player. "The big problem for me ... he fell in love with Victoria and that changed everything," said Ferguson in his press conference to promote the book.
In 2011 Manchester United defender Patrice Evra complained he had been racially abused by Liverpool striker Luis Suarez, who was subsequently handed an eight-match ban by the English Football Association. "Liverpool wore those T-shirts supporting Suarez, which I thought was the most ridiculous thing for a club of Liverpool's stature," writes Ferguson.
"In all the times I'm asked I find it impossible to definitely say which is the better player -- Cristiano Ronaldo or Lionel Messi -- because to relegate either to second place would feel wrong," writes Ferguson.
"Messi has something magical about him when the ball touches his feet," writes Ferguson. "It's as if it's landed on a bed of feathers. His low sense of gravity is devastating."
Ferguson says he was twice asked to manage England. "It wasn't a bed of nails I was ever tempted to lie on," writes the former Manchester United manager.
Sven-Goran Eriksson took charge of the England team between 2001 and 2006. "I remember asking Paul Scholes one day: 'Scholesy, what's Eriksson got?' but Scholesy could shed no light."
Ferguson is full of praise for Chelsea manager Jose Mourinho, who is now in his second spell at Stamford Bridge. "Jose was one of those guys on a surfboard who can stay longer on the wave than anyone else," says the Scot.
Sergio Aguero's stoppage-time goal in a 3-2 win against Queens Park Rangers ensured Manchester City won the 2011-2012 English Premier League title. "We were champions for 30 seconds," writes Ferguson. "When our whistle blew -- against Sunderland -- we were champions. In fairness to our players, they knew they had ballsed it up. There were no excuses."
Alex Ferguson's book: 10 things not to miss
Alex Ferguson's book: 10 things not to miss
Alex Ferguson's book: 10 things not to miss
Alex Ferguson's book: 10 things not to miss
Alex Ferguson's book: 10 things not to miss
Alex Ferguson's book: 10 things not to miss
Alex Ferguson's book: 10 things not to miss
Alex Ferguson's book: 10 things not to miss
Alex Ferguson's book: 10 things not to miss
Alex Ferguson's book: 10 things not to miss
Alex Ferguson's book: 10 things not to miss
STORY HIGHLIGHTS
Alex Ferguson's autobiography unveiled
The former Manchester United manager chronicles his relationships with many players
Ferguson describes Wayne Rooney as "not the quickest learner"
The Scotsman twice turned down the opportunity to manage England
(CNN) -- It is the much-anticipated book many in football have been waiting for, while others have feared its publication.
Alex Ferguson's autobiography offered the tantalizing prospect of lifting the lid on life as the manager of one of the world's biggest football clubs -- Manchester United.
Ferguson retired after 27 years at Old Trafford in May, giving him time to reflect on a career which has seen the Scotsman clash with the great and the good of world football.
If you don't have the time to sift through Ferguson's 400-page memoir, don't worry.
CNN is here to help, with the 10 things you can't afford to miss from "Alex Ferguson: My Autobiography."
Read: Keane hits back at Ferguson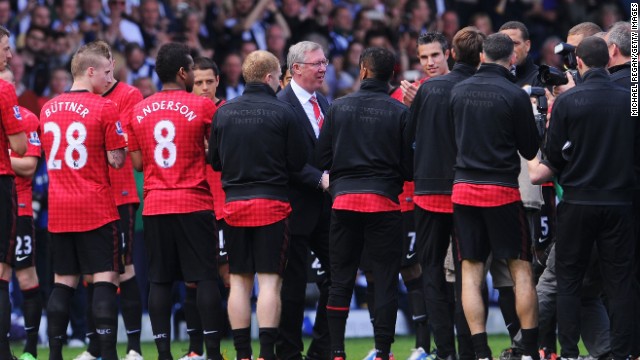 Alex Ferguson receives a guard of honor from his Manchester United players to mark his 1500th and final game in charge of the new EPL champions.
Manchester United's triumphant players celebrate Alexander Buttner's goal to put them 3-0 ahead at the Hawthorns.
Romelu Lukaku spoiled Alex Ferguson's farewell with a hat-trick as WBA hit back to draw 5-5 with Manchester United.
Laurent Koscielny celebrates his vital winner for Arsenal at Newcastle as they clinched fourth spot in the EPL.
Gareth Bale celebrates after his stunning late winner for Tottenham against Sunderland but it was to no avail as his side had to settle for fifth.
Paul Scholes enters the field for his 718th and final appearance for Manchester United in their 5-5 draw at WBA.
Jamie Carragher is applauded on to the pitch for his final game for Liverpool against Queens Park Rangers.
Rafael Benitez is appreciated by a section of the Chelsea supporters as his spell as interim manager ends with a flourish.
Michael Owen warms up before making a late appearance as a substitute for Stoke in his farewell to top flight football.
Alex Ferguson applauds the crowd as he says farewell after his 1500th game in charge of Manchester United.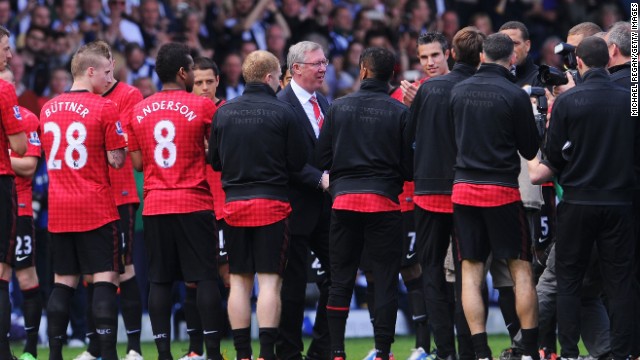 Ferguson era ends with goal fest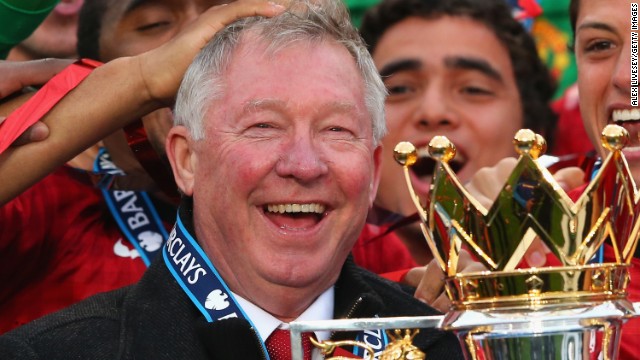 Alex Ferguson with the English Premier League trophy after Manchester United's 2-1 win over Swansea.
It marked the 71-year-old's final home match in charge, having announced last week that he will retire at the end of this season.
United fans braved the rain to pay their respects, with tickets reportedly being sold on the black market for more than 10 times their face value.
Ferguson's final and 1,500th match as United manager will be away to West Brom.
Ferguson walked onto the pitch at Old Trafford through a guard of honor formed by the United and Swansea City players.
United's late winner was scored by veteran Rio Ferdinand, who Ferguson signed as the most expensive defender in British football history in 2002.
Ferguson did not select Wayne Rooney in his match-day squad, and later revealed that the England striker has asked to leave United.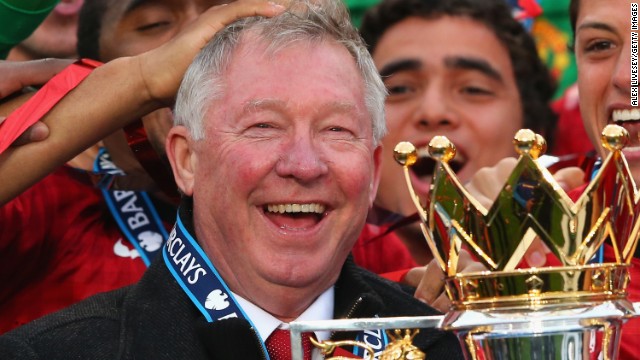 United fans farewell Alex Ferguson
Ferguson on Wayne Rooney:
Ferguson and the United staff were impressed with Rooney from a young age. "This was a man playing in under-age football," the Scot's scouting reports told him when he was a schoolboy playing for rival club Everton.
United attempted to sign Rooney at the ages of 14 and 16, but on both occasions the young striker turned the Old Trafford club down, with the forward's commitment to Everton being such that the club was "in his blood," according to Ferguson.
"A remarkable raw talent," is how Ferguson describes the player he finally signed in 2004, but he also labels Rooney as "not the quickest learner."
Ferguson also didn't take kindly to Rooney's suggestions as to which players United might sign.
Playmaker Mesut Ozil is currently delighting Arsenal fans with his sparkling form. And according to Ferguson, the German was a player Rooney thought United should have bought in 2010, before he joined Real Madrid from Werder Bremen.
Ferguson told Rooney in no uncertain terms that it was "none of his business who we should have gone for."
Ferguson on Roy Keane:
Roy Keane played for United between 1993 and 2005, acting as Ferguson's general and captain out on the pitch.
"He was the most influential presence in the dressing room in the time we worked together," says Ferguson. "Roy took a lot of the onus off me in making sure the dressing room was operating at a high level of motivation."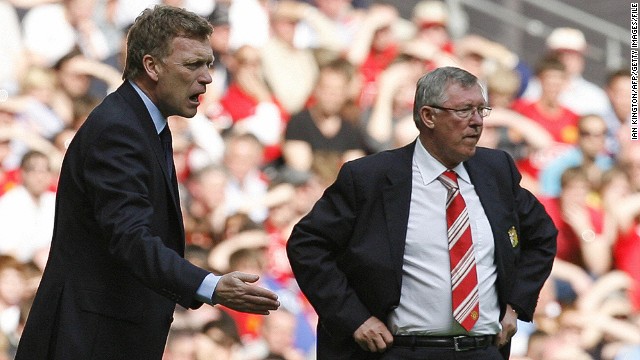 Everton manager David Moyes (left) and Manchester United's soon-to-retire boss Alex Ferguson (right) are pictured during the FA Cup semifinal match between their two teams at Wembley Stadium in April 2009. United announced Wednesday that Ferguson, 71, will be retiring at the end of the season after more than a quarter of a century at the helm.
Jose Mourinho, who is now Real Madrid coach, and Moyes look on during the FA Cup fourth round match between Everton and Chelsea at Goodison Park in January 2006 in Liverpool. Both men were potential candidates to replace Ferguson, before Moyes agreed a six-year deal with United.
Moyes is pictured prior to kick off during the English Premier League match between Everton and Fulham at Goodison Park last month. Moyes is leaving Everton at the end of the season after he told the Merseyside club's chairman Bill Kenwright of his desire to join United and succeed Ferguson.
Moyes urges on his team during the English Premier League match between Arsenal and Everton at the Emirates Stadium in north London last month. The Scot is considered to have done a superb job at Goodison Park given the relatively small financial resources he had at his disposal.
Moyes attends the 24th Hillsborough Anniversary Memorial Service at Anfield last month in Liverpool. Thousands of fans, friends and relatives took part in the service to mark the death of 96 football fans in an FA Cup semifinal match in April 1989.
Other notable attendants of the Hillsborough memorial service were: (from back row, left to right) Everton chairman Bill Kenwright, Moyes, Liverpool manager Brendan Rogers, Liverpool players Steven Gerrard, Jamie Carragher, Jordan Henderson, Liverpool managing director Ian Ayre, Linda Pizzuti and her husband -- Liverpool's principal owner John W Henry -- and club chairman Tom Werner.
Moyes was made an Honorary Fellow for Outstanding Contributions to football and sportsmanship, by Liverpool John Moores' University during its annual graduation ceremony at the city's Anglican Cathedral in July 2011.
Harry Redknapp -- then Tottenham manager, but now Queens Park Rangers boss -- and Moyes are pictured together after the Sir Bobby Robson Memorial Service at Durham Cathedral in September 2009. Former England manager Robson died aged 76 following a long battle with cancer.
The family of murdered 11-year old boy Rhys Jones stand next to Moyes during a minute's appreciation before the start of the Premier League match between Everton and Blackburn Rovers at Goodison Park in August 2007. Rhys died after being shot in the neck as he played football with friends outside the Fir Tree pub in Croxteth, Liverpool in August.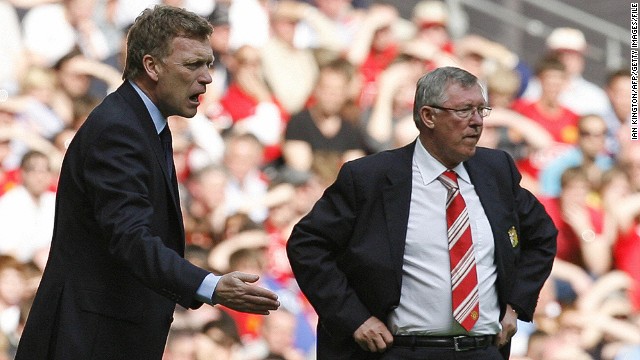 David Moyes: Alex Ferguson's successor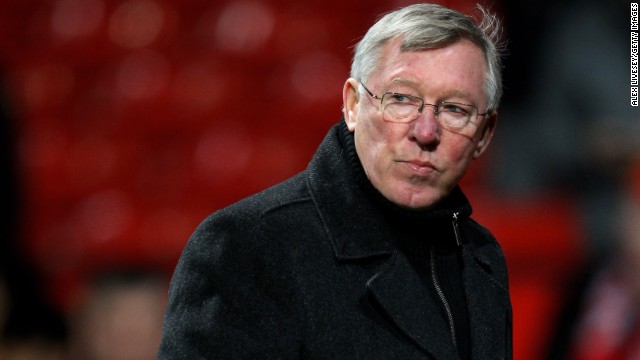 Manchester United Manager Sir Alex Ferguson announced he will retire at the end of the English Premier League season. Ferguson has managed the team for 26 years, making him the longest-serving manager in Premier League history.
Mike Krzyzewski, also known as Coach K, has coached Duke University's men's basketball team since 1980, putting him in his 33rd season as head coach.
Eddie Robinson served as Grambling State University's head football coach for 57 seasons from 1941 to 1997. Robinson -- here listening to the national anthem before his final game -- coached more than 4,000 players.
Al Arbour coached the New York Islanders for 20 years, with a year-long stint as vice president of player development for the team in 1987.
Andy Landers has coached the University of Georgia Lady Bulldogs basketball team since 1979 and continues to this day.
Head coach emeritus Pat Summitt of the Tennessee Lady Volunteers is the all-time winningest coach in NCAA history of either men's or women's teams. She coached for 38 years before stepping down in 2012 to fight early onset dementia.
Gregg Popovich is in his 17th year as coach of the San Antonio Spurs.
Tom Landry coached the Dallas Cowboys from 1960 to 1988 and turned the team into one of the most dominant in the National Football League until the early '80s.
Connie Mack managed the Philadelphia Athletics, now based in Oakland, California, from 1901 until his retirement at age 88 in 1950.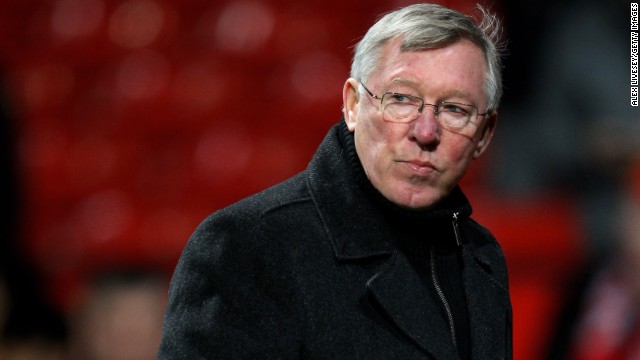 Photos: Longest-serving coaches in sports
But Keane was fiercely critical of players who he deemed weren't committed to the United cause and as his relationship with the club fractured, it would be his undoing.
The Irishman lambasted some of the team's younger players during an interview with United's MUTV television channel.
"The hardest part of his body is his tongue," says Ferguson of Keane. "He had the most savage tongue you can imagine."
Keane left United to sign for boyhood club Celtic, where he played 10 games before retiring in June 2006.
Read: World Cup playoffs -- Ronaldo vs. Zlatan
Ferguson on David Beckham:
Both Ferguson and David Beckham bowed out of football at the end of the 2012-13 season, with the former saying "He went out at Paris Saint-Germain much as I did at United: on his own terms."
Beckham left United to join Real Madrid in 2003 and Ferguson details how the relationship between the two had deteriorated.
After a 2-0 defeat to Arsenal in February 2003, Ferguson kicked a boot which flew towards Beckham and struck him just about his left eye. It marked the beginning of the end of Beckham's United career.
Ferguson suggests Beckham became distracted by the media storm which follows him wherever he goes.
"His eye was off the ball," says Ferguson. "A shame, because he could still have been at Manchester United when I left."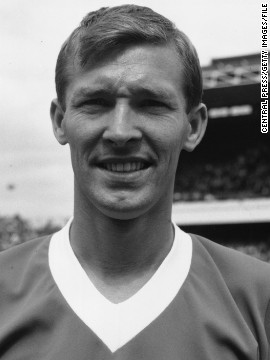 As a player, Alex Ferguson enjoyed a moderately successful career. A prolific striker, he scored 170 goals in 317 appearances including 25 goals in 41 appearances for Glasgow Rangers.
Ferguson was appointed manager of Aberdeen in 1978. In addition to three Scottish First Division titles, Ferguson guided the club to an impressive triumph over Real Madrid in the 1983 European Cup Winners' Cup.
Ferguson was assistant to Scotland coach Jock Stein during the qualifying campaign for the 1986 World Cup. Scotland secured a 1-1 draw against Wales in their final game to reach the tournament, but Stein collapsed and died following the final whistle in Cardiff.
A late winner from substitute Mark Robbins in an FA Cup replay against Nottingham Forest in January 1990 allegedly spared Ferguson the sack. United went on to beat Crystal Palace at the second attempt in the final, giving Ferguson his first trophy at Old Trafford.
The Scot originally planned to retire from management at the end of the 2001-02 season. But, after helping the team recover from a slip in form which saw them drop as low as ninth in the Premier League table, Ferguson reversed his decision in February 2002 and signed a new three-year contract.
A boot flew into the face of Manchester United's star midfielder David Beckham after Ferguson lost his temper following a 2-0 FA Cup defeat to Arsenal in February 2003. Beckham had to be held back following the incident and he joined Real Madrid ahead of the following season.
Ferguson's finest hour arrived in Barcelona in May 1999, when his United team came from 1-0 down in the 90th minute to beat Bayern Munich 2-1 in the European Champions League final. The win completed an historic treble of titles won during the 1998-99 season, which included the Premier League title and the FA Cup.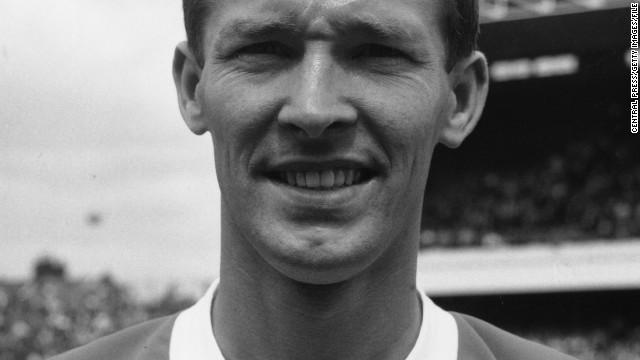 The seven moments which define Alex Ferguson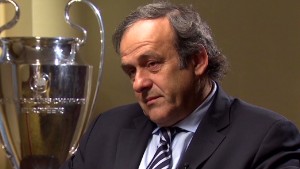 Platini on Ferguson and Beckham retirements
Ferguson does praise the former England captain's tenacity and longevity, but wonders whether Beckham might live to regret swapping European football for Major League Soccer and the Los Angeles Galaxy in 2007.
"At some point in his life, he may feel the urge to say: I made a mistake."
Ferguson on Suarez/Evra affair:
One of the great controversies of Ferguson's latter years at United is the racism row which erupted between Patrice Evra and Luis Suarez, of the club's great rivals Liverpool.
Suarez was hit with an eight-game ban in December 2011 for racially abusing Evra, with Ferguson highly critical of how then Liverpool manager Kenny Dalglish handled the affair.
Suarez refused to shake Evra's hand ahead of a match later on in the 2011-12 season, an act which drew Ferguson's ire.
"A club of Liverpool's stature should have done something about that, but he played in the game all the same," recalls Ferguson.
"I called Suarez a 'disgrace to Liverpool' and said they would be wise to 'get rid' of him."
Blog: Can brain power improve footballers?
Ferguson on England job:
The passionate Scotsman reveals he was twice offered the chance to manage the England national team, in 1999 and 2001. But it was not a job he entertained accepting for one minute.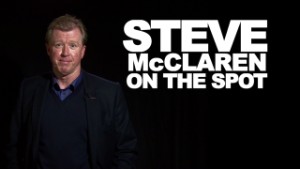 Alex Ferguson's recipe for success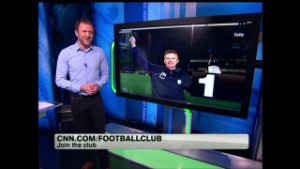 CNN FC: Moyes replaces Ferguson
"There was no way I could contemplate taking the England job," he says. "Can you imagine me doing that? A Scotsman?
"I always joked that I would take the position and relegate them: make them the 150th rated country in the world, with Scotland 149."
Ferguson on Cristiano Ronaldo:
He is in no doubt that Ronaldo was "the most gifted player I managed."
"He surpassed all the other great ones (players) I coached at United. And I had many," says Ferguson of the Portuguese star.
Ronaldo joined Real Madrid for a then world record fee of £80 million pounds in 2009, a transfer which Ferguson describes as "a clever move by them."
"It was a way for Florentino Perez, their president, to say to the world 'We are Real Madrid, we are the biggest of the lot.'"
It marked the end of a two-year pursuit of Ronaldo by Real Madrid.
Perez's predecessor as Real president Ramon Calderon made a bid to sign the explosive forward in 2008 which irked Ferguson, with the Scot telling Ronaldo "I'd rather shoot you than sell you to that guy now."
A year later, Ronaldo was unveiled in the Spanish capital.
Read: Ferguson backs struggling David Moyes
Ferguson on Barcelona: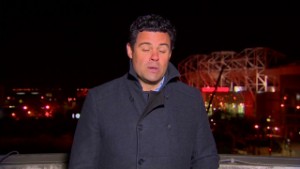 CNN Football Club: Alex Ferguson special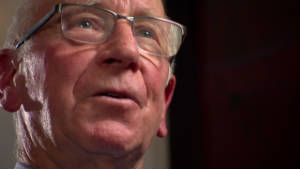 Bobby Charlton: Ferguson's best moment
In 2009 and 2011, Ferguson saw his United team lose to Barcelona in European Champions League finals.
Barcelona's style of play was unrivaled in Ferguson's eyes and he describes the Catalan team as "the best team ever to line up against my Manchester United sides."
Ferguson reserves special praise for Lionel Messi, the four-time FIFA Ballon d'Or winner who was to become Barcelona's talisman.
"The group of world-beaters who formed around Messi were formidable," declares Ferguson. "I felt no envy towards those great sides. Regrets yes, when we lost to them, but jealousy, no."
Ferguson on Sven Goran Eriksson:
Ferguson first announced his intention to retire in 2001, saying he would sever all ties with United in May 2002.
Eventually he performed a U-turn and signed a new contract with the club and the rest, as they say, is history.
But for a large part of the 2001-02 season, United's board were trying to identify a successor to Ferguson.
The man they had in mind, according to Ferguson, was then England manager Sven-Goran Eriksson.
"The head-hunters were due to meet a candidate to succeed me the following week," explains Ferguson.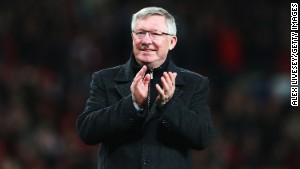 Alex Ferguson calls it a career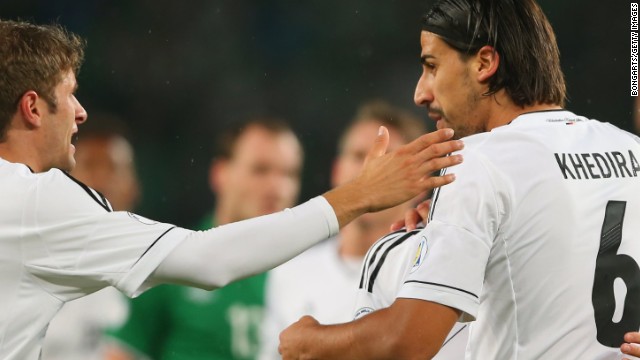 Sami Khedira gave Germany an early lead against the Republic of Ireland as they booked their passage to the 2014 World Cup finals.
Romelu Lukaku scored both Belgium's goals in the 2-1 away win over Croatia which ensured their qualification for Brazil 2014.
Switzerland's Michael Lang scored the crucial second goal in their 2-1 win in Albania to clinch qualification for football's global showcase.
Ukraine's Andriy Yarmolenko celebrates his crucial goal as they beat Poland 1-0 in Kharkiv to keep alive their hopes of qualification from Group H.
Wayne Rooney made the much needed breakthrough for England against Montenegro at Wembley as they remained top of Group H with a 4-1 victory.
Alexander Samedov was on target for Russia as they boosted their qualification hopes with a 4-0 victory against minnows Luxembourg.
Robin van Persie scored a hat-trick in an 8-1 thrashing of Hungary by his Dutch team who have topped Group D.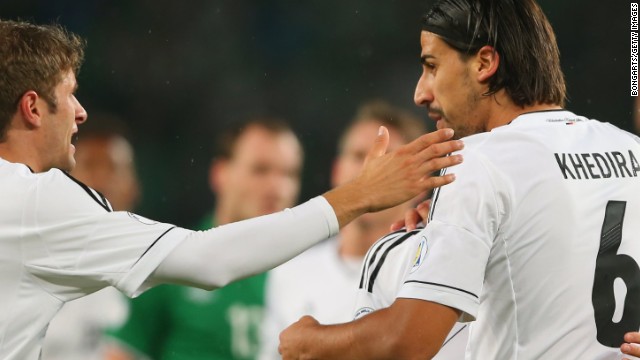 World Cup winners and losers
"Sven-Goran Eriksson was to be the new Manchester United manager, I believe ... I remember asking Paul Scholes one day: "Scholesy, what's Eriksson got?' but Scholesy could shed no light."
Read: 'Stranded footballer allowed to leave Qatar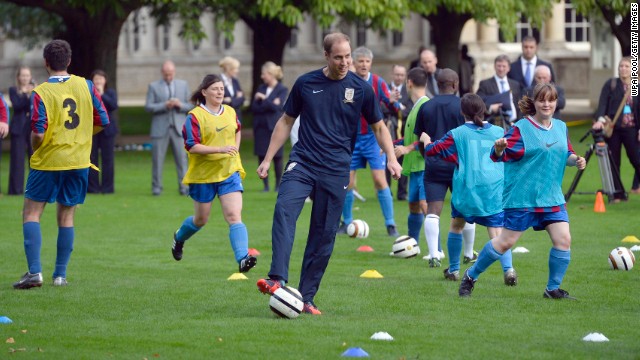 Prince William shows off his footballing skills during a training session on the grounds of Buckingham Palace.
Prince William is clearly enjoying himself as he wrestles to keep the ball during a training session at Buckingham Palace.
Prince William is a measure of concentration as he practices his skills in a training session with members of the Royal Household.
Prince William talks to the players ahead of the special match at Buckingham Palace to mark the 150th anniversary of the English FA.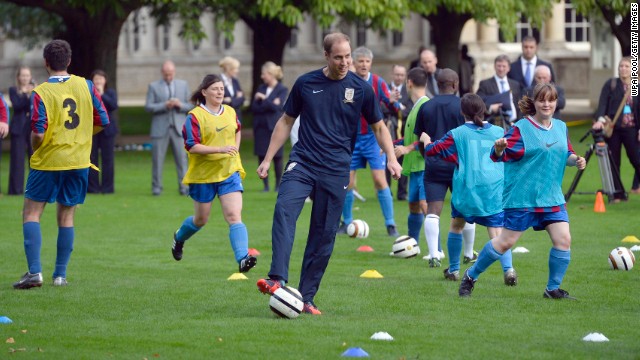 Prince William hosts Buckingham Palace football match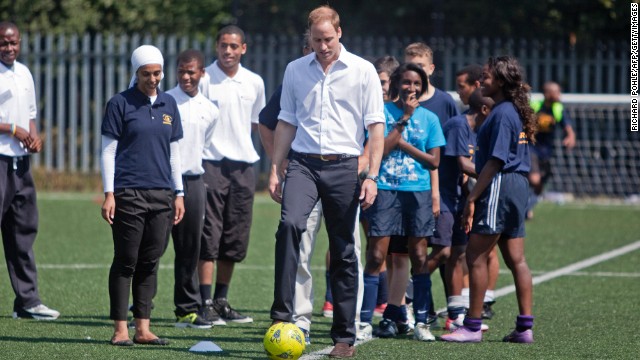 Prince William is a huge soccer fan who arranged for a special game to be played at Buckingham Palace as part of the English Football Association's 150th birthday.
Preparations for the game Monday started weeks ago. It will be the first time -- and maybe last -- that an official match takes place at the Queen's London residence.
The Queen isn't expected to be in attendance when amateur teams Civil Service and Polytechnic play. She is, incidentally, said to be a fan of London club West Ham.
It won't be the first time a sporting event is played at Buckingham Palace. John McEnroe and Bjorn Borg were the star attractions at a charity tennis tournament in 2000.
As president of the FA, Prince William intermittently attends big matches. He was at Wembley for the FA Cup final in 2007 between Manchester United and Chelsea.
Although he supports Birmingham's Aston Villa, Prince William trained with London club Charlton in 2005. He got a hug from Chris Powell, a former member of England's national team and a Charlton legend.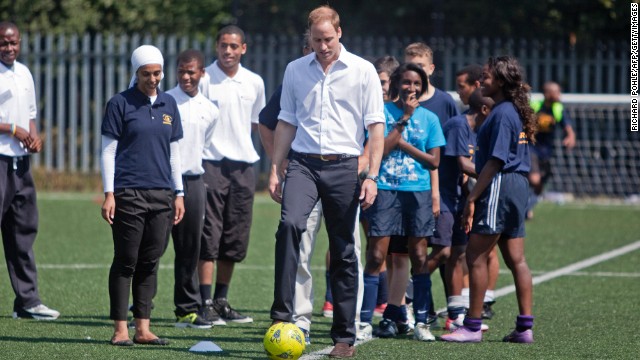 Ferguson on Jose Mourinho:
When Jose Mourinho was unveiled as Chelsea manager in 2004, Ferguson suspected he could be a serious rival to United in the pursuit of major honors.
"Jose was fresh in town, working for an employer with stacks of money, and with hype clearing his path," Ferguson says of the manager who arrived at Chelsea after guiding an unfancied Porto team to European Champions League glory in 2004.
"(Chelsea) were much better organized than before. I didn't win a game at Stamford Bridge after Mourinho arrived."
Mourinho rejoined Chelsea earlier this year, after winning an Italian league, cup and Champions League treble with Inter Milan in 2010 and a Spanish title with Real Madrid in 2012.
Ferguson on rivals Manchester City:
In a thrilling climax to the 2011-12 English Premier League season, Ferguson saw his United team lose out on the title to their neighbors Manchester City, who scored a last-minute goal on the final day of the campaign to secure their triumph.
Ferguson felt the pain of a crushing defeat, but it was his wife Cathy who was inconsolable.
"Cathy said, 'That was the worst day of my life. I can't take much more of this.'
"I felt pretty ragged myself, but I could see the distress in my wife. 'Cathy,' I began, 'we have a great life, and we've had a fantastic period of success.'
'I know,' she said. 'but I'm not going out. There are too many City fans in the village.'"
Cathy need not have worried. United beat City to the title by 11 points in 2013, with Ferguson retiring after securing the club's 20th English championship.