STORY HIGHLIGHTS
Michael Scarpuzzi has worked for SeaWorld since 1975
He says the film "Blackfish" "focuses on a handful of incidents"
SeaWorld has "altered how we care for, display and train" orcas since 2010
Watch an encore of "Blackfish" on CNN, Saturday, Nov. 2 at 9 p.m. ET
Editor's note: Michael Scarpuzzi is the vice president for zoological operations at San Diego SeaWorld and has spent decades training and taking care of killer whales.
(CNN) -- Shortly after 1:30 p.m. on February 24, 2010, a SeaWorld Orlando trainer lost her life in a tragic accident involving one of the park's killer whales. The death of Dawn Brancheau was an occasion of almost unbearable sadness for those closest to Dawn -- her family, friends and colleagues at SeaWorld.
I was honored to know Dawn and count myself among those SeaWorld team members deeply affected by her loss.
Dawn's death has been the subject of thousands of articles, broadcast news stories, blogs, books, and now a feature film called "Blackfish." Many of these accounts trade in the details of Dawn's death in graphic detail. They do so not to inform but, rather, regrettably, because of the desire to sensationalize.
Filmmaker: Why I made 'Blackfish'
The three years since Dawn's death have seen the emergence of individuals who have chosen not to honor her memory, but rather to use the events of February 24, 2010, to advance their own interests. Some seek commercial gain. Others seek to forward a political or philosophical agenda. Still others appear to be engaged in self-promotion.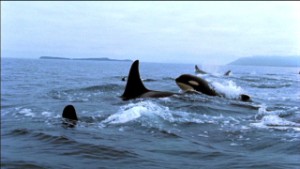 History of killer whale capture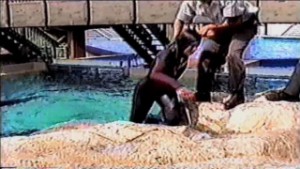 The truth behind orcas in captivity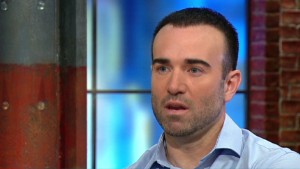 SeaWorld trainer on controversy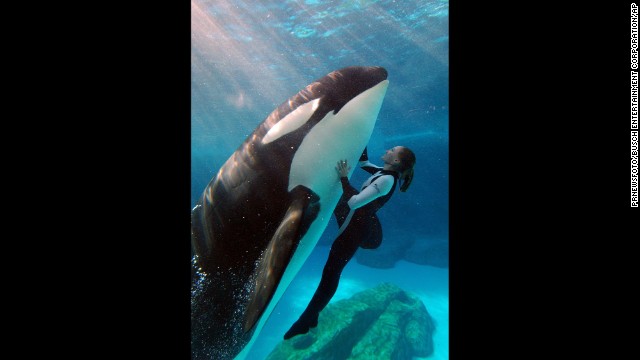 Killer whales, or orcas, were first put on public display in the 1960s. The best known killer whale shows in the United States are at SeaWorld Parks, which are synonymous with their "Shamu" killer whale shows, seen here.
SeaWorld's first park opened in San Diego, California, in March 1964 with only a handful of employees, a few dolphins, sea lions, and two aquariums. The park introduced orcas the next year, and they quickly became the stars of the park's shows. A steady stream of celebrities have posed with SeaWorld's killer whales, including actress Halle Berry, seen here in 2009.
SeaWorld opened its Orlando park in 1973, where the first killer whale was born in captivity in 1985. SeaWorld emphasizes that it is "dedicated to education, entertainment, research and conservation" of all its marine animals. Here, two orcas at SeaWorld Orlando perform in 2000.
The 1993 hit movie "Free Willy" captured hearts and sparked a massive campaign to free Keiko, the orca that played "Willy" in the movie, from the Mexican amusement park where he performed. Here, Keiko is being prepared to be released into the wild in 1998. In 2002, Keiko spent five weeks journeying across the Atlantic to Norway. He wasn't quite ready to be independent, finding companionship among the Norwegian fishermen and children. He died in December 2003, most likely from pneumonia.
The nation's attention turned once again to the plight of captive orcas in February 2010 when SeaWorld trainer Dawn Brancheau was killed by a male killer whale, Tilikum. Tilikum had been involved in the deaths of two other humans prior to the incident, including a trainer in 1991 in Canada and a man who slipped into the orca tank at SeaWorld Orlando in 1999.
Tilikum returned to performing at SeaWorld Orlando a year after Brancheau's death. Trainers were no longer allowed in the water with the killer whales after OSHA, the federal agency that regulates workplace safety, cited SeaWorld of Florida, Inc., for willfully endangering employees by not taking proper safety precautions. A judge upheld the ruling, but SeaWorld is appealing.
Killer whale Tilikum watches as SeaWorld Orlando trainers take a break during a training session in March 2011. In an effort to unravel what happened between the 12,000-pound Tilikum and the late Dawn Brancheau, filmmaker Gabriela Cowperthwaite made "Blackfish" which debuted at the Sundance Film Festival in 2013. The film raises a number of questions, not the least of which being whether killer whales have any place in theme parks.
A male killer whale, Bingo, is transported to the Nagoya Port Aquarium in Japan in December 2011, after the death of the aquarium's only other orca. Marine animal activists say the transfers of orcas between marine parks are unhealthy for these mammals because of the stress and trauma.
This female killer whale, Morgan, was taken in by a Dutch dolphinarium after being found starving in the shallow waters of the North Sea off the Netherlands coast. She is now performing at Loro Parque in Spain's Canary Islands -- despite an agreement that she would be released into the wild after her rehabilitation. Animal rights activists have mounted a legal challenge for her release.
Today, there are 45 captive orcas performing at about 10 parks across the world, most of them born in captivity. Here, orcas perform at the Marineland aquatic park in Antibes, in southeastern France.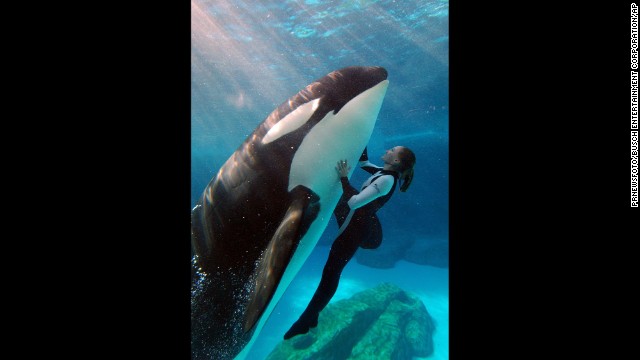 Killer whales in captivity
But anyone approaching this subject in good faith must recognize a simple fact: Our staff has interacted with killer whales -- for veterinary care, training, shows, educational presentations, husbandry, exercise, play and enrichment -- hundreds of times a day for nearly 50 years. The tragedy of Dawn's death cannot and has not been ignored, but neither should the literally millions of safe interactions we have had with killer whales over that span of time.
"Blackfish" focuses on a handful of incidents over our long history at the exclusion of everything else. Not a single interview with a guest who was inspired and enriched by their experience with killer whales at SeaWorld. Not one visitor who left SeaWorld more aware of the need to preserve the world around them. Not one word about the thousands of ill, orphaned and injured animals rescued by SeaWorld or the millions of dollars we dedicate to supporting conservation and research.
There is no acknowledgment anywhere in the film of the great things SeaWorld does every day or the simple fact that our animals are healthy and passionately cared for.
SeaWorld answers CNN's questions on orcas
I started at Sea World in 1975 and have witnessed the growth and changes that come with a company that is dedicated to understanding these magnificent animals. We have collected invaluable information about these animals that could not be obtained from observation in the wild.
In the three years since Dawn's death, we have again made significant changes at SeaWorld. We have altered how we care for, display and train these extraordinary animals. We have changed the facilities, equipment and procedures at our killer whale habitats. The care and educational presentation of these animals at SeaWorld has been made safer than ever.
Does "Blackfish" inform its viewers of that fact? No, it does not. And by that omission the film reveals itself not as a work of objective documentary filmmaking, but rather as something closer to propaganda. As we have said many times, there is simply no higher priority for us than the safety of our guests and staff and the welfare of our animals.
We understand that there will always be individuals and groups opposed to the care of animals in zoos and aquariums. We recognize that we must defend what we do and the manner in which we do it. Blackfish, like other works driven by the same agenda, ignores the extraordinary benefits to conservation, scientific research and education of America's zoo and aquariums. But through it all SeaWorld remains the world's most respected marine zoological institution. Our parks are staffed with skilled and caring zoological professionals, all of whom deserve to have their work celebrated, not dishonored by things like "Blackfish."
Despite what the makers of this film may suggest, SeaWorld is the kind of organization that draws dedicated and passionate people like Dawn Brancheau. These are the men and women who have built SeaWorld into an extraordinary place, one that provides inspiring, enriching and educational experiences to more than 11 million people each year.
That, not the inaccurate and shamefully misleading account in "Blackfish," is what SeaWorld really is.
The opinions expressed in this commentary are solely those of Michael Scarpuzzi. This article first appeared on the San Diego Union-Tribune in August, and was republished with permission from SeaWorld.