Fleetwood Mac's John McVie diagnosed with cancer; band cancels tour
October 27, 2013 -- Updated 1815 GMT (0215 HKT)
STORY HIGHLIGHTS
Fleetwood Mac was to tour Australia and New Zealand in November and December
John McVie will undergo cancer treatments over the next two months, group says
No details of McVie's cancer were revealed
Original members returned to touring last April after a three-year break
Los Angeles (CNN) -- Fleetwood Mac co-founder John McVie has been diagnosed with cancer, forcing the group to cancel upcoming shows on its world tour.
The band just completed the European leg of the tour and had been scheduled to perform 14 shows in Australia and New Zealand in November and December.
An announcement on the band's Facebook page did not disclose details about McVie's cancer, only saying that the 67-year-old is "now scheduled to be in treatment for cancer during that period of time."
'Rumours' still the perfect album after 35 years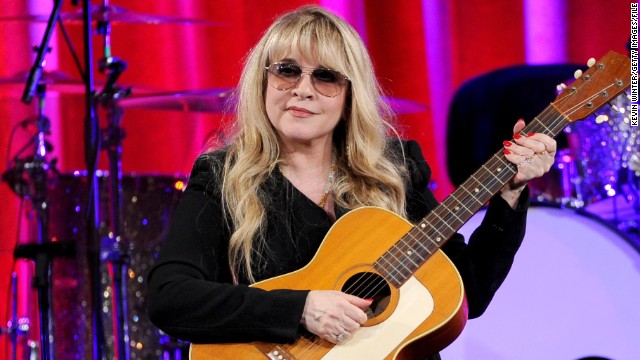 Stevie Nicks, seen here receiving the BMI Icon Award at the BMI Pop Awards in May, is also a new cast member of NBC's "The Voice." But before she was on "The Voice's" team, she was a rocking member of Fleetwood Mac:
British-American band Fleetwood Mac formed in 1967. John McVie, Mick Fleetwood, Bob Welch and Christine McVie pose in front of the Hollywood sign circa 1970.
Christine McVie performs onstage with Fleetwood Mac in 1971.
American Bob Welch plays at Sundown in 1972. Welch joined the band in 1971 before launching a solo career. On June 7, 2012, Welch died of a self-inflicted gunshot wound to his chest. He was 66.
John McVie, from left, Danny Kirwan, Mick Fleetwood, Jeremy Spencer and Peter Green pose in 1969.
Singer/songwriter Stevie Nicks performs onstage. She joined Fleetwood Mac in 1974 with her then-boyfriend Lindsey Buckingham.
British drummer Mick Fleetwood is the only original member left in the band. (Though the band's name is derived in part from his, bassist John McVie didn't join the band until shortly after it was formed).
Lindsey Buckingham plays during on the 2009 "Unleashed" Fleetwood Mac tour. Buckingham was the lead singer from 1975 to 1987, and form 1997 to present day.
Stevie Nicks and Mick Fleetwood perform at Wembley Arena in 2009.
In London, Fleetwood Mac perform together in 1998.
Buckingham performs in 1980 in the Netherlands.
Nicks sings in concert in 1978.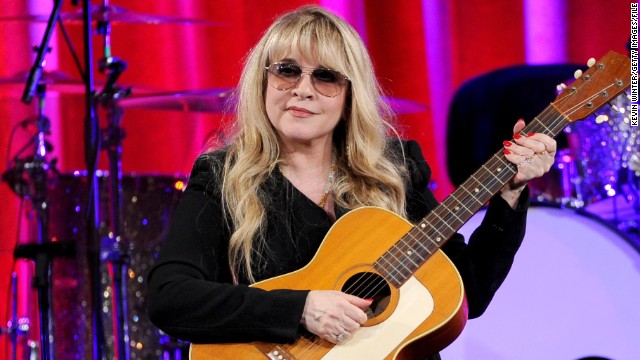 Fleetwood Mac through the years
"We are sorry to not be able to play these Australian and New Zealand dates," the announcement said. "We hope our Australian and New Zealand fans as well as Fleetwood Mac fans everywhere will join us in wishing John and his family all the best."
Original members of the group -- including Lindsey Buckingham, Mick Fleetwood, John McVie and Stevie Nicks -- returned to touring last April after a three-year break from the road.
They toured the United States first, then traveled to Europe.
Their classic 1977 "Rumours" album was rereleased earlier this year with unreleased studio and live tracks.
John McVie and Mick Fleetwood started the group in 1967.
Fleetwood Mac's 35 years of 'Rumours'
CNN's John Branch contributed to this report.