STORY HIGHLIGHTS
Julian Zelizer: Barack Obama promised to reverse George W. Bush's unilateral approach
He says by sticking with Bush's policies, Obama has disappointed allies, friends
Zelizer: Obama needs to make good on his promise to have U.S. work better with the world
Editor's note: Julian Zelizer is a professor of history and public affairs at Princeton University. He is the author of "Jimmy Carter" and "Governing America."
(CNN) -- The scandal over allegations about NSA surveillance overseas, including monitoring of the cell phone conversations of German Chancellor Angela Merkel and millions of phone calls in France, is another huge blow to President Barack Obama.
The news has caused a big uproar in Western Europe, with Merkel demanding a response from Washington. It was "incredible that an allied country like the United States and at this point goes as far as spying on private communications that have no strategic justification," said Jean-Marc Ayrault, the Prime Minister of France. "Trust needs to be rebuilt," Merkel said.
While observers warn these complaints are hypocritical and have more to do with domestic politics in Western Europe than true feelings about the United States, this incident is nonetheless much more than a mere blip in the time line of Obama's presidency. The recent National Security Agency revelation is one more step in a series of revelations about practices that have undercut a central promise that candidate Obama made in 2008 -- to repair America's standing in the world.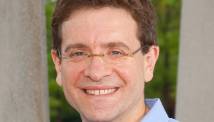 Julian Zelizer
When Obama took office, America's position in the global community had greatly deteriorated. President George W. Bush's war in Iraq, and his unilateral approach to foreign policy, had generated tremendous distrust and anger overseas, including among our closest allies.
So, too, had Bush's apparent disregard for civil liberties and willingness to ignore international standards against the use of torture. The United States was seen as a country that acted solely in its own interest and that cared little for protecting strong and durable multilateral alliances. The United States, in the minds of its critics, also took reckless actions to defend its national security interests without thinking about the consequences.
Obama was determined to correct this. This had been a constant theme of his campaign against presidential opponent Sen. John McCain, more so than almost any domestic issue. In June 2008, speaking in Germany near the place where the Berlin Wall once stood, Obama said that, "In Europe, the view that America is part of what has gone wrong in the world rather than a force to help make it right has become all too common."
He continued to expound on this theme in his first year as president. His stirring speech in Cairo in June 2009 offered inspirational words to many of his supporters, evidence that the president was serious about fixing the damage that had occurred under Bush.
But the promise is unfulfilled. Over the years, it has become clear that Obama left much more of Bush's foreign policy framework in place than many of his supporters had expected.
He continued with an extremely aggressive campaign against terrorist networks, employing drone strikes to destroy networks even when there have been significant civilian causalities, allowing for tough interrogation techniques and detention policies and depending on secret processes that created little accountability for what the government was doing, other than when leakers revealed classified information. Inconsistent policies toward authoritarian Middle Eastern regimes in countries such as Syria, as well as turbulence in Egypt following the fall of Hosni Mubarak, have greatly dampened the enthusiasm about Obama that had existed after 2008.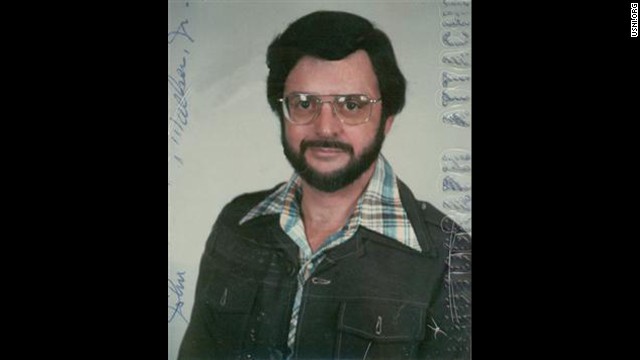 John Walker ran a father and son spy ring, passing classified material to the Soviet Union from 1967 to 1985. Walker was a Navy communication specialist with financial difficulties when he walked into the Soviet Embassy and sold a piece of cyphering equipment. Navy and Defense officials said that Walker enabled the Soviet Union to unscramble military communications and pinpoint the location of U.S. submarines at all times. As part of his plea deal, prosecutors promised leniency for Walker's son Michael Walker, a former Navy seaman. Click through the gallery to see other high-profile leak scandals the United States has seen over the years.
Military analyst Daniel Ellsberg leaked the 7,000-page Pentagon Papers in 1971. The top-secret documents revealed that senior American leaders, including three presidents, knew the Vietnam War was an unwinnable, tragic quagmire. Further, they showed that the government had lied to Congress and the public about the progress of the war. Ellsberg surrendered to authorities and was charged as a spy. During his trial, the court learned that President Richard Nixon's administration had embarked on a campaign to discredit Ellsberg, illegally wiretapping him and breaking into his psychiatrist's office. All charges against him were dropped. Since then he has lived a relatively quiet life as a respected author and lecturer.
Jonathan Pollard is a divisive figure in U.S.-Israeli relations. The former U.S. Navy intelligence analyst was caught spying for Israel in 1985 and was sentenced in 1987 to life imprisonment. The United States and Israel are discussing his possible release as part of efforts to save fragile Middle East peace negotiations, according to sources familiar with the talks.
Wen Ho Lee was a scientist at the Los Alamos Laboratory in New Mexico who was charged with 59 counts of downloading classified information onto computer tapes and passing it to China. Lee eventually agreed to plead guilty to a count of mishandling classified information after prosecutors deemed their case to be too weak. He was released after nine months in solitary confinement. Lee later received a $1.6 million in separate settlements with the government and five news agencies after he sued them, accusing the government of leaking damaging information about him to the media.
Members of the Bush administration were accused retaliating against Valerie Plame, pictured, by blowing her cover in 2003 as a U.S. intelligence operative, after her husband, former Ambassador Joe Wilson, wrote a series of New York Times op-eds questioning the basis of certain facts the administration used to make the argument to go to war in Iraq.
In 2007, Lewis "Scooter" Libby, Vice President Dick Cheney's former chief of staff, was convicted on charges related to the leak of the identity of CIA operative Valerie Plame. Libby was convicted of obstruction of justice and perjury in connection with the case. His 30-month sentence was commuted by President George W. Bush. Cheney told a special prosecutor in 2004 that he had no idea who leaked the information.
Aldrich Ames, a 31-year CIA employee, pleaded guilty to espionage charges in 1994 and was sentenced to life in prison. Ames was a CIA case worker who specialized in Soviet intelligence services and had been passing classified information to the KGB since 1985. U.S. intelligence officials believe that information passed along by Ames led to the arrest and execution of Russian officials they had recruited to spy for them.
Robert Hanssen pleaded guilty to espionage charges in 2001 in return for the government not seeking the death penalty. Hanssen began spying for the Soviet Union in 1979, three years after going to work for the FBI and prosecutors said he collected $1.4 million for the information he turned over to the Cold War enemy. In 1981, Hanssen's wife caught him with classified documents and convinced him to stop spying, but he started passing secrets to the Soviets again four years later. In 1991, he broke off relations with the KGB, but resumed his espionage career in 1999, this time with the Russian Intelligence Service. He was arrested after making a drop in a Virginia park in 2001.
Army Pvt. Bradley Manning was convicted July 30 of stealing and disseminating 750,000 pages of classified documents and videos to WikiLeaks, and the counts against him included violations of the Espionage Act. He was found guilty of 20 of the 22 charges but acquitted of the most serious charge -- aiding the enemy. Manning was sentenced to 35 years in military prison in 2013.
Former intelligence contractor Edward Snowden revealed himself as the leaker of details of U.S. government surveillance programs run by the U.S. National Security Agency to track cell phone calls and monitor the e-mail and Internet traffic of virtually all Americans. Snowden has been granted temporary asylum in Russia after initially fleeing to Hong Kong. He has been charged with three felony counts, including violations of the U.S. Espionage Act, over the leaks.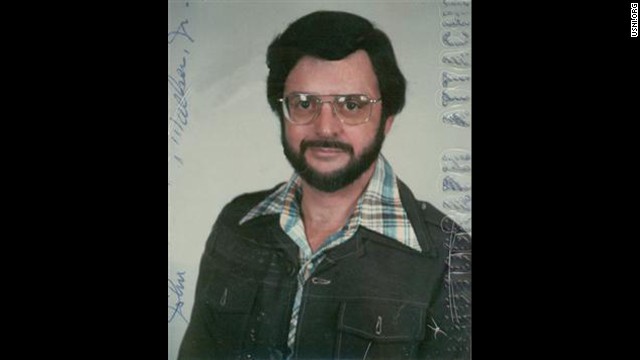 Sharing secrets: U.S. intelligence leaks
Nor did Obama do much to strengthen civil liberties. The public has begun to learn how extensive the surveillance has been on their phones, on their computers and every other type of communication that occurs. In short, the government has been watching.
To be sure, the success at generally preventing terrorist strikes within the U.S., barring Boston, is a central accomplishment of his presidency. But the difficulties he has faced achieving the balance he promised in relations with the rest of the world have come with a cost.
The NSA issue began with a debate about the proper domestic balance between civil liberties and counterterrorism and has now has extended into the realm of diplomacy.
Obama needs to make this right. The controversy hurts the ability of the United States to maintain strong relations with the allies whose support is essential to the war on terrorism, as well as in fighting against other global threats. He must provide answers and show that the government is responding to concerns about NSA practices.
One administration official has told the Wall Street Journal that President Obama had been unaware of NSA spying on 35 world leaders and that, as soon as he learned of the practice through an internal review (a response to the political outrage over the revelations of the spy program), he put parts of the program to an end. Even if this is the case -- and the president will need to make clear this is so given how cynical and skeptical the world has become about U.S. political rhetoric on these matters -- the information begs the question of how the NSA was allowed to remain so unaccountable even to the Commander-in-Chief and, more importantly, what steps President Obama will now take to make sure we conduct our counterterrorism programs within some kinds of parameters and guidelines.
If Obama does nothing further, the ongoing revelations will leave behind the same kinds of problems that he, as a candidate, understood to be so devastating in 2008.
Follow us @CNNOpinion on Twitter.
Join us at Facebook/CNNOpinion.
The opinions expressed in this commentary are solely those of Julian Zelizer.