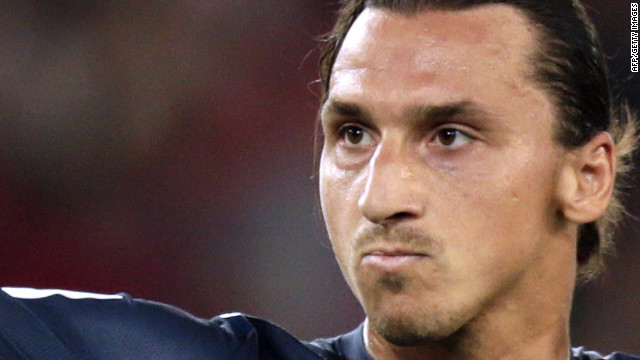 Just how much should the wages of players like Paris Saint-Germain's Swedish forward Zlatan Ibrahimovic be taxed in France?
A lot, believes French president Francois Hollande. On Thursday he told football club leaders that he won't budge on plans for a 75% tax on salaries in excess of $1.35 million.
French champions Paris Saint-Germain are set to feel the pinch as it would have to pay an extra $11.7m per year just for Ibrahimovic
The tax rate would inhibit the ability of PSG and other French clubs to attract star players like Ibrahimovic and the pictured Edinson Cavani, who left Napoli to join the Parisian team in July.
Nasser Al-Khelaifi is the president of PSG, a club which was taken over by the Qatar Investment Authority in 2011. Khelaifi has overseen a massive recruitment drive, with PSG splashing out huge transfer fees in order to attract the best players in the world. The 75% tax rate is at least 20-30% higher than anywhere else in Europe.
The new tax laws would not effect Monaco, giving the principality's football team an advantage over its Ligue 1 rivals.
Russian billionaire Dmitry Rybolovlev bought a controlling stake in the club in 2011 and, like his Qatari counterparts in Paris, set about signing expensive players on big contracts. Crucially, the 75% law would make Monaco's yearly taxation expenditure $67 million less than that of PSG.
Colombian striker Radamel Falcao is one of the raft of world class players who have been drawn to the tax-free life in Monaco.
The proposed 75% tax has prompted the Professional Union of Football Clubs to announce it intends to strike, boycotting all matches in France's top two divisions scheduled between November 29-December 2. The strike is not universally backed though, with Evian manager Pascal Dupraz saying footballers and football clubs are not exempt from paying taxes.
Tor Kristian-Karlsen, pictured here on the right unveiling manager Claudio Ranieri, is the former chief executive of Monaco. He is confident that, even if the 75% rule comes into force, it will not adversely effect the French national team. "The best players will always go abroad," he told CNN. "You already have French players in Bayern Munich and Real Madrid. An exodus of French players will not have an impact on the international team."
Taxing question
Hollande's pledge
Out of pocket
Spending spree
Qatari influence
Tax haven
Rybolovlev's roubles
Living the life
Taxing times
Talent drain?
STORY HIGHLIGHTS
French president Francois Hollande wants 75% tax on salaries over $1.35m
Proposal has met with the disapproval of French football clubs
Paris Saint-Germain and Monaco owned by Qatari and Russian billionaires respectively
Striker Zlatan Ibrahimovic would cost PSG an extra $12m a year
(CNN) -- It's said nothing is certain in life except for death and taxes.
For French football clubs it's a new punitive tax law that's worrying them to death. They fear one of Europe's top leagues, newly resurgent following significant investment from mega wealthy Qataris and Russians, could be irreparably damaged by the tax.
On Thursday, French president Francois Hollande told a delegation of professional French football club leaders he wouldn't abandon the government's plan for a 75% tax on salaries reaching more than a $1.35 million.
The clubs have been lobbying hard against the tax, arguing it endangers their future. It's estimated the tax could increase their costs by up to 30%.
And they feel so strongly over the matter that they plan to go on strike.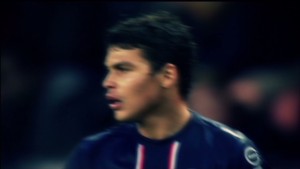 Thiago Silva targets PSG dominance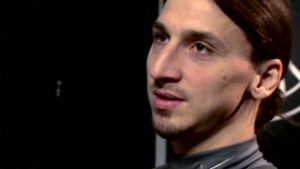 Ibrahimovic reveals biggest weakness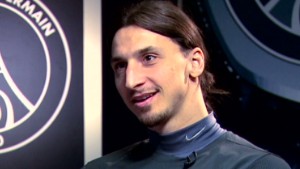 Exclusive: What makes Ibrahimovic tick?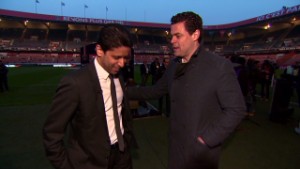 Behind the scenes at Paris St Germain
Read: Cash-rich Monaco present taxing problem for French football
So if you're a French football fan don't expect to be watching the likes Paris Saint-Germain striker Zlatan Ibrahimovic or Monaco forward Falcao in action between 29 November and 2 December.
If it goes ahead it would France's first football "strike" since 1972.
Ibrahimovic is one of more than 10 players at Qatari-owned PSG -- France's richest club -- whose yearly pay exceeds $1.35 million.
While the average Ligue 1 player's salary is estimated at just under $800,000, Ibrahimovic reportedly takes home $17.5 million a year.
Many players would already be taxed at France's top marginal rate of 49%, which kicks in at $675,000 a year.
Just for Ibrahimovic's hefty pay packet alone, PSG's costs would increase by nearly $12 million under the Hollande plan.
Since world-class players have their choice of what countries they play in, French teams would have to absorb the increased taxes themselves if they want to attract top talent.
Ahead of this weekend's games, PSG and Monaco are joint top of Ligue 1. But PSG could be at a further disadvantage in future given Monaco are exempt from French taxation laws and the principality club's tax expenditure would be $67.5 million less than the French champions per year.
"The high-income tax of 75%, which was included in the 2013 draft budget of France, will have a disastrous effect on the competitiveness of French football," said the Professional Union of Football Clubs (UCPF) in a statement.
Before the start of the season some of the world's best players -- like Edinson Cavani who joined PSG from Napoli -- If the taxation impasse remains, it is likely French clubs would struggle to attract the very top talent.
"French teams will be at a disadvantage with regard to English clubs who only pay 40% tax," former Monaco chief executive Tor-Kristian Karlsen told CNN.
"That will affect the standard of the league. It might also affect money coming into French football from foreign investment --- potential owners might be tempted to get more value for money elsewhere.
"Monaco and PSG have raised the popularity and exposure of French football outside France," added Karlsen.
"Some in France are still quite skeptical as to why and how they have got involved, but if you are supporter or if you enjoy watching French football they have brought only positive dimensions.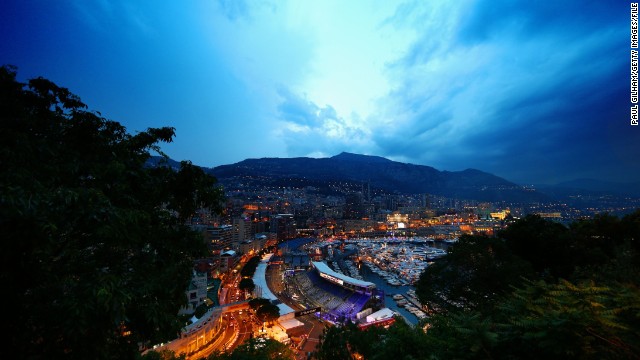 Is this the most glamorous location for a professional footballer?
Monaco's spending spree began with the recent signing of Joao Moutinho (left) and James Rodriguez from Porto for $90 million. Pictured holding the Portuguese league title after Porto's 2013 triumph, former Monaco chief executive Tor-Kristian Karlsen describes the duo as "two of the best midfielders in European football."
But more players were to come, notably Colombian striker Radamel Falcao, who joined from Atletico Madrid. Arguably the best striker in the world, Falcao helped Atletico win the Spanish Cup earlier this month. However by joining the French club, Colombian Falcao will forgo the chance to play in next season's Champions League.
To help provide experience in their defence, Monaco have signed the 35-year-old Ricardo Carvalho on a one-year contract with the option of a further year after his deal with Real Madrid expired. "I am delighted to join Monaco and participate in this new adventure. It is a new challenge for me," said Carvalho, who played in the Porto team that beat Monaco 3-0 in the Champions League final in 2004.
Monaco is the 14th club Italian coach Claudio Ranieri has managed. As well as Italy and France, Ranieri has also coached in Span and England.
Last summer Monaco spent $6.4 million on Delvin N'Dinga, who is pictured here chesting down the ball, in buying the Congolese international from Auxerre. Former Monaco chief executive Tor Kristian Karlsen questioned whether Monaco's tax dispute with the French football authorities might prompt the club to stop buying players from Ligue 1 clubs.
Monaco's owner is Russian billionaire Dimitri Rybolovlev, who is the world's 100th-richest man according to Forbes magazine. His fortune comes from Russia's largest producer of potassium fertilizer Uralkali.
Monaco play at the Stade Louis II. However the club have historically struggled to attract large attendances. Even when Monaco reached the Champions League final in 2004, the club's average domestic gate that season was just 10,394.
However, a decision taken in March by the French football league means Monaco will be subject to the same tax laws as other French clubs from June next year.
Monaco might not attract big crowds, but they do have some regal supporters, notably club patron Prince Albert II of Monaco, who is pictured here with his wife Princess Charlene.
In the summer of 2012 Monaco signed Argentine youngster Lucas Ocampos for a reported $19m from River Plate. Former chief executive Karlsen is pictured greeting Ocampos. Before joining Monaco as technical director in March 2012, Norwegian Karlsen worked as a scout for Russian club Zenit St Petersburg.
It's not only footballers that find Monaco an attractive destination......Here guests in a swimming pool on a large boat watch the 2011 Monaco Grand Prix from the marina.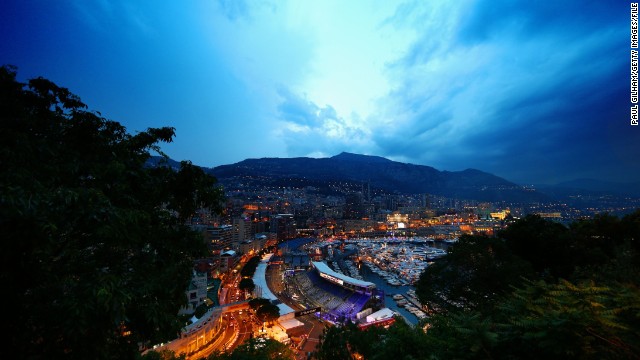 Moneybags Monaco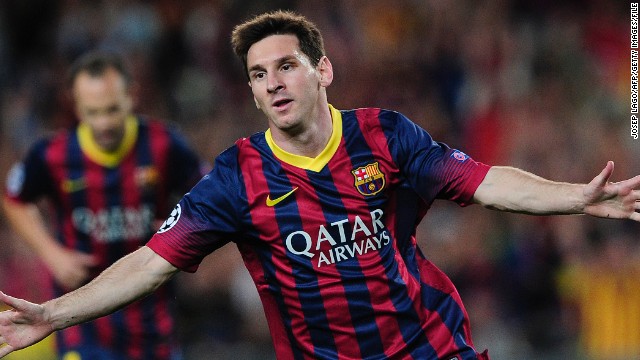 Lionel Messi (Barcelona & Argentina) CNN rating: Contender Can anyone dethrone Messi? The Argentine has lifted the prize in each of the last four years and once again starred for Barcelona during the 2012-13 season as they romped to the Spanish title, scoring 46 goals during a victorious La Liga campaign.
Cristiano Ronaldo (Real Madrid & Portugal) CNN rating: Contender Ronaldo is bidding to win the award for the second time in his career and, although Real finished a distant second to Barca in La Liga and failed to win any silverware last season, the Portuguese's class ensures he is always a contender for top honors.
Zlatan Ibrahimovic (Paris Saint-Germain & Sweden) CNN rating: Contender Since arriving in Paris, the mercurial Sweden striker has become a symbol of PSG's new elite status. Ibrahimovic finished as the top goalscorer in France as PSG secured the league title. His penchant for scoring jaw-dropping goals, and his often outspoken approach, has made him a cult figure among football fans the world over.
Franck Ribery (Bayern Munich & France) CNN rating: Contender The 2012-13 season was the finest of Ribery's career to date, with the Frenchman one of the key players in a Bayern team which won the European Champions League, the Bundesliga and the German Cup. A number of Bayern players would be worthy recipients of the accolade, with Ribery's craft and guile making him a standout candidate.
Arjen Robben (Bayern Munich & Netherlands) CNN rating: Contender The Dutch winger finally managed to shake off his tag as a player who chokes on the big stage by scoring a last-minute winner against Borussia Dortmund to crown Bayern champions of Europe. For this alone, Robben is in contention.
Philipp Lahm (Bayern Munich & Germany) CNN rating: Contender Lahm was captain of the Bayern team which swept all before it last season. The Ballon d'Or would be testament to the German's calm, composed leadership of a team which etched its name in history.
Thomas Muller (Bayern Munich & Germany) CNN rating: Contender The Bayern youth academy graduate has forged a reputation as one of the world's most clinical finishers. Muller will hope to add the Ballon d'Or to the Golden Boot he won at the 2010 World Cup in South Africa.
Bastian Schweinsteiger (Bayern Munich & Germany) CNN rating: Longshot Bastian Schweinsteiger has long been a rock at the base of the Bayern midfield, but the playmaker looks likely to be outshone by his attacking teammates.
Manuel Neuer (Bayern Munich & Germany) CNN rating: Longshot Neuer's class is unquestionable, however no goalkeeper has ever won the award. Neuer's contributions during the 2012-13 campaign, which included a standout performance in the Champions League final against Dortmund, will not be enough to lift him above Messi, Ronaldo et al in the final ballot.
Robert Lewandowski (Borussia Dortmund & Poland) CNN rating: Longshot The Polish striker was the spearhead of a Dortmund team which won plenty of admirers during its run to the Champions League final. Lewandowski's four-goal demolition of Real Madrid in the semifinals was a display of ruthless finishing, but he looks set to miss out in 2013.
Andres Iniesta (Barcelona & Spain) CNN rating: Longshot Iniesta's pedigree and talent makes him one of the finest players on the planet, but the midfielder will likely suffer as a result of Barcelona's crushing defeat at the hands of Bayern in the Champions League semifinals.
Gareth Bale (Real Madrid & Wales) CNN rating: Longshot The world's most expensive player enjoyed the best season of his career so far with Tottenham Hotspur, prompting a money-spinning move to Real Madrid. The Welshman will likely miss out, however, having not played in Europe's top club competition last season.
Edinson Cavani (Paris Saint-Germain & Uruguay) CNN rating: No chance Cavani is one of the world's most talented goalscorers with PSG forking out a reported $88 million to snare the Uruguayan away from Napoli last July. Time will tell whether a spell with one of Europe's top clubs will see Cavani challenging for major international honors in the future.
Neymar (Barcelona & Brazil) CNN rating: No chance Neymar's goal in the recent El Clasico match between Barca and Real Madrid showed he is starting to settle in European football. A World Cup win in his homeland with Brazil could see Neymar mount a convincing challegne for the 2014 award.
Xavi (Barcelona & Spain) CNN rating: No chance Xavi's list of accomplishments in the game, a World Cup winner, three Champions League triumphs and two European Championships, means he will always be regarded as an all-time great. Regrettably, at 33, the midfielder is battling persistent injury problems.
Luis Suarez (Liverpool & Uruguay) CNN rating: No chance Suarez's talent means he warrants a place on any list of the world's best footballers. Unfortunately his temperament often gets in the way. The Uruguayan has received lengthy bans for racism offenses and biting opponents.
Andrea Pirlo (Juventus & Italy) CNN rating: No chance A refined midfielder who oozes class, Pirlo would be a surprise winner after a campaign which saw Juve win the Italian title but fail to advance beyond the quarterfinals of the Champions League.
Thiago Silva (Paris Saint-Germain & Brazil) CNN rating: No chance The defender led Brazil to Confederations Cup success in 2013. If he can repeat the feat as captain of his country at next year's World Cup, he won't be far away from the 2014 honor.
Robin van Persie (Manchester United & Netherlands) CNN rating: No chance The Dutchman's goals propelled United to the Premier League title in convincing fashion, but the Old Trafford club's failings in Europe meant he struggled to make an impact on the continent.
Yaya Toure (Manchester City & Ivory Coast) CNN rating: No chance The powerful midfielder endured a frustrating 2012-13 campaign with Manchester City. Toure saw his team finish 11 points behind neighbors United in the Premier League, lose the FA Cup final to lowly Wigan and fail to advance past the group stage of the Champions League.
Radamel Falcao (Monaco & Colombia) CNN rating: No chance Falcao's goalscoring prowess helped Atletico Madrid to a Copa del Rey triumph and a place in this season's Champions League. A prolific campaign with Monaco and a good World Cup with Colombia would raise the forward's profile.
Mesut Ozil (Arsenal & Germany) CNN rating: No chance Ozil has delighted Arsenal fans since swapping Real Madrid for London in August, but the German needs to lead the Gunners to glory if he is to challenge for individual honors.
Eden Hazard (Chelsea & Belgium) CNN rating: No chance Helping Chelsea win the 2013 Europa League, Europe's second-tier club competition, won't be enough to see Hazard in the running.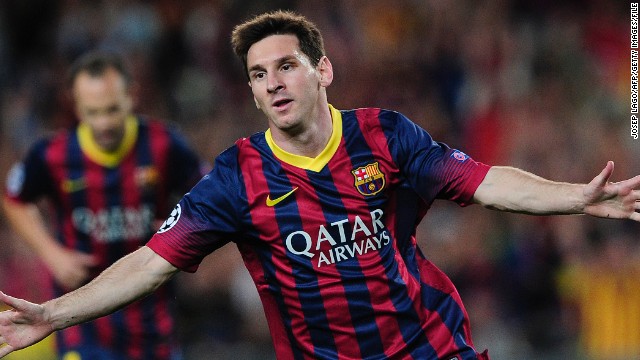 2013 Ballon d'Or nominees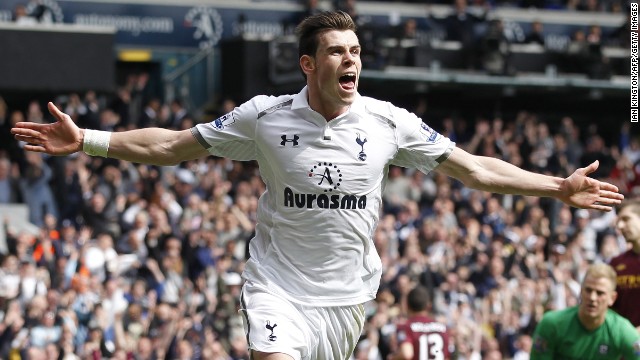 The transfer window means football is rarely off the newspaper back pages in the off season. Much ink has been already been devoted to the question of whether Spurs' Welsh international Gareth Bale will join Real Madrid.
Despite their interest in Bale, Real have already flexed their muscles in the transfer window by signing young Spanish stars Isco (pictured playing for Malaga last season) for $40m and Asier Illarramendi from Real Sociedad for $51m.
Wayne Rooney's future as a Manchester United player continues to be in doubt after Chelsea declared an interest in signing the England forward.
Meanwhile United have made several unsuccessful bids to sign Barcelona midfielder Cesc Fabregas, who before rejoining the Catalan club had played for Arsenal.
United's rivals Manchester City have been active in the transfer market signing Fernandinho for $45m, Stevan Jovetic ($33.5m), Alvaro Negredo ($25m) and Jesus Navas ($23m).
Liverpool are facing a fight to keep hold of striker Luis Suarez. The Uruguayan forward has openly talked of wanting to join Real Madrid, while Arsenal have made a number of bids for Suarez.
Another Uruguayan international Edinson Cavani has changed clubs during the transfer window. Cavani signed a five-year deal with French champions Paris Saint-Germain for a reported French record fee of euro 64 million ($84 million).
After Cavani joined PSG, Napoli used some of the money to sign Argentine international Gonzalo Higuain from Real Madrid. Higuain, who is reported to have cost Napoli in the region of $50 million, spent six-and-a-half seasons at the Bernabeu and scored a total of 107 goals in 187 appearances.
PSG are not the only French club spending big. Monaco served notice of their intent to challenge at the top of world football by completing the signing of Atletico Madrid striker Radamel Falcao. The transfer fee wasn't disclosed by Monaco, but it was reported to be almost $80 million.
Prior to signing Falcao, Monaco's owner Dmitry Rybolovlev -- worth $9.1 billion, according to Forbes -- funded the transfers of Porto pair Joao Moutinho and James Rodriguez for $90 million.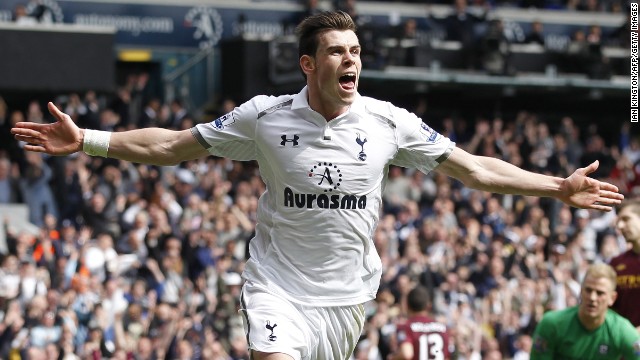 Movers and shakers in transfer window
"As an international observer, it is going to be difficult to uphold the current standard in the years to come if this tax comes in to play."
Read: Are Roma the best team in Europe?
French football has a strong tradition of developing young players through its academy system, but a French club hasn't won the Champions League -- Europe's top competition -- for over 20 years, though last season PSG reached the quarterfinals.
"In the short term clubs would have to buy cheaper players for lower transfers and would pay lower salaries to avoid paying the 75%," said Karlsen as he outlined a grim future for French football.
"When the player reaches a level where he starts to attract offers from abroad and will attract wages far above €1 million, or when a player becomes an international or starts to play well in European competition then there is no other option for him than to move abroad."
Karlsen added: "What is a concern for the clubs is that their budgets relate to long-term contracts they have already agreed with players.
"They feel the goalposts have been moved and it makes it extremely difficult for them to continue or plan to be successful in an environment that is already very challenging."
Earlier this week UCPF president Jean-Pierre Louvel unveiled a study outlining the economic benefits French football brings France, given it has an annual turnover of $5.8 billion and there are potentially 25,000 jobs at stake.
"The return on investment for the state is $ .5 billion", said Louvel, who is also the president of second division club Le Havre. "In addition, each euro generated by clubs creates additional 2.5 euros ($3.38) in the country's economy."
A survey by pollster OpinionWay in October suggested 85% of voters did not think football clubs should be exempted from the high tax rate, which requires approval from the French parliament.
And given France's economic problems -- it has only just emerged from recession -- some members of the French football community remain uneasy about the proposed strike.
"I think that if our corporation goes on strike, we'll have to go into hiding, I mean really go into hiding," Evian coach Pascal Dupraz, was quoted in L'Equipe as telling radio station RTL.
"I'm not totally for (the strike) personally, what worries me of course is that there is this tax, but, all French people suffer from having to pay taxes.
"I just don't understand the anger from the club presidents; I just don't get it at all."
It is not all bad news for French football fans given some observers expect a compromise to be reached.
"I remain confident that some sort of solution will be found before the date of the strike voted for by the club's chairmen," Julien Laurens, a French football expert and writer for Le Parisien, told CNN.