STORY HIGHLIGHTS
Mark Webber claims his second pole position this season in Abu Dhabi on Saturday
Australian driver heads off Red Bull teammate Sebastian Vettel in qualifying
Mercedes' Nico Rosberg and Lewis Hamilton will be on second row for Sunday's race
Ferrari's Fernando Alonso misses out on Q3 for the first time this season
(CNN) -- The sun may be setting on Mark Webber's Formula One career, but the veteran Australian driver lit up Abu Dhabi on Saturday by snatching pole position from all-conquering Red Bull teammate Sebastian Vettel.
Webber has been outshined by the German for most of this season, but he has given himself a chance of ending the four-time world champion's run of six consecutive victories in Sunday's race.
That would be sweet for the 37-year-old, who will drive in endurance racing for Porsche next season after a frustrating time in Vettel's shadow.
As light segued to dark in qualifying for F1's only day/night event, Webber posted the fastest time of 1:39:957 at Yas Marina for his second pole this season -- the other was two races ago in Japan, where he finished second to Vettel.
He now has three races in which to add to his nine career wins.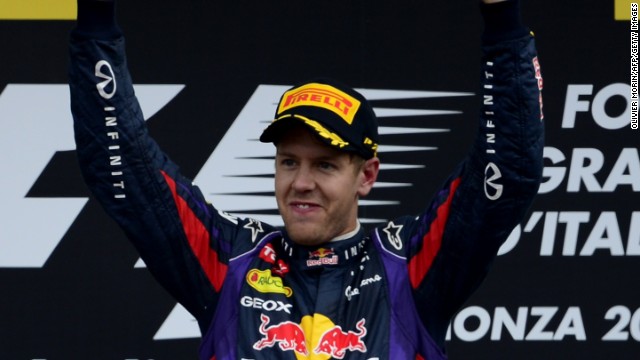 What's behind Vettel's winning streak?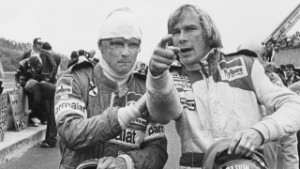 Niki Lauda on F1's most dangerous years
"It's not the easiest venue, because of the changing temperatures," Webber, who is fifth in the overall standings, told reporters. "We run in the afternoon and then at night, so you have to be on top of the changing conditions as a driver and also from an engineering perspective.
Interactive: Explore 'Fab-u' Dhabi's F1 circuit
"It wasn't the most electric start to Q1 or Q2, but we made changes to the car as the session went on and I got more comfortable. I knew I had to work on certain sections of the track which Sebastian had already been doing a good job on, so I had to try and match him as well as continuing to keep the areas where I was doing a good job too, so overall I'm happy with the pole.
"We're really looking forward to the race tomorrow."
Vettel, who last weekend became only the third driver in F1 history to win four successive championships, appeared happy to share the limelight with a man who he denied victory in Malaysia after ignoring team orders.
"It was a great result for the team. At the start of qualifying I think Mercedes looked very strong; Mark and myself weren't hanging about, but they were very quick," the 26-year-old said.
Read: Raikkonen threatens Lotus over pay
"In Q3 we seemed to be able to find a little bit of extra time. Mark did a very good lap, so congratulations to him. I should have done a little bit better, but I don't know if it would have been enough, Mark deserves to be on pole today; it was a good lap with no mistakes."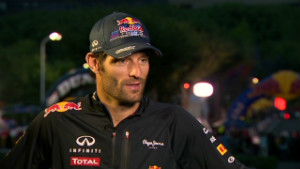 Mark Webber back in the go-kart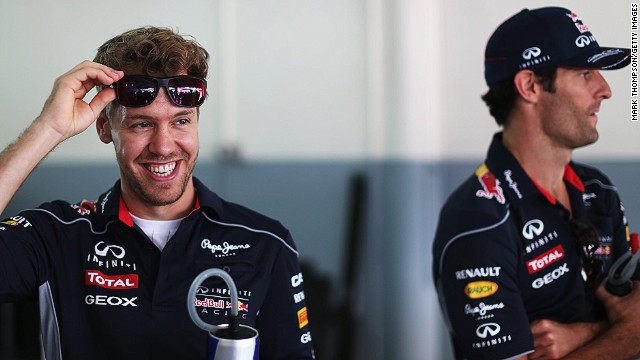 "Get him (Webber) out of the way, he is too slow," Sebastian Vettel disdainfully remarked over team radio at last month's Malaysia Grand Prix. The German was instructed not to challenge Webber, who was leading the race, but ignored orders and overtook the Australian with ten laps remaining. Vettel's tactics caused much consternation on social media and reopened the debate about the practicality of team orders in Formula 1.
Vettel leads Webber during the Malaysia Grand Prix in Sepang in March. It's not the first time team orders have caused rifts between drivers.
Awkward scenes on the podium at the 2010 German Grand Prix after Felipe Massa (left) surrendered the lead to his Ferrari teammate Fernando Alonso when the team told him that the Spaniard had the faster car.
Rubens Barrichello (right) looks far from content as teammate Michael Schumacher has a quiet word on the podium following the 2002 Austrian Grand Prix, which the German controversially won. The Brazilian, who spent six years as Schumacher's deputy at Ferrari, says he empathizes with Webber's position at Red Bull.
Barrichello led the 2002 Austrian Grand Prix before ceding position to his Ferrari teammate Michael Schumacher. Team orders were banned the following season.
"El Maestro" Juan Manuel Fangio (left) and Stirling Moss engaged in discussion following the 1957 Italian grand Prix at Monza, which the Englishman won. The pair were teammates at Mercedes in 1955. "The team has always been the most important thing," says Moss. "Once you're with a company you really have to do what they tell you to. It's a professional business with very big money, which it wasn't (when I drove). Drivers are being paid like film stars now."
Moss (left) trails behind Fangio at the Italian Grand Prix in 1956. "I'm glad I raced when I did and not now because the pleasure was so much more then and the racing certainly was purer," Moss says.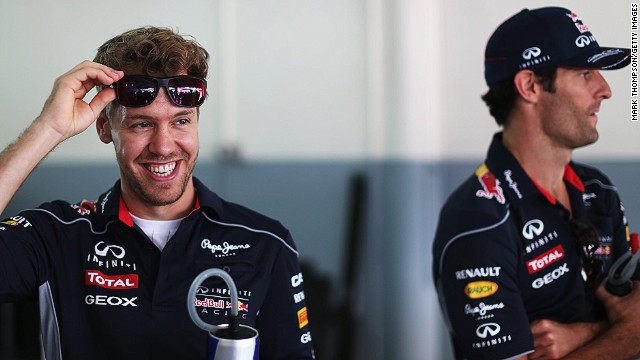 Team orders: needless or necessary?
Second-placed Mercedes' bid to stay ahead of Ferrari in the constructors' standings was boosted when Nico Rosberg and Lewis Hamilton locked up the second row of the grid, despite the latter suffering mechanical problems.
"Fourth place feels pretty good this evening considering the time was set on my first Q3 lap," said 2008 world champion Hamilton.
"Unfortunately on my second lap it looks like something gave way at the back of the car as I got on the power at the chicane and it just snapped out, which forced me into a spin.
"It was a great lap and might just have been enough to get us onto the front row as I was fourth-tenths up on my first effort, but these things happen.
"The car felt really strong today so we'll hope for a good start and then challenge to make up some positions in the race tomorrow. The good thing is that we are ahead of Ferrari and that's where we need to stay."
Read: The world's fastest blind daredevil
Ferrari's focus, despite all statements to the contrary, seems to be on next season already, with Fernando Alonso -- second in the championship -- failing to make Q3 for the first time this year.
The Spaniard qualified 11th, though he will have a choice of tires, while teammate Felipe Massa was eighth after sneaking into Q3 in 10th.
Kimi Raikkonen, who will replace the Brazilian at Ferrari next year, shrugged off his pay dispute with Lotus by claiming fifth place in qualifying, while teammate Romain Grosjean -- seeking a fourth consecutive podium finish -- was seventh.
However, Raikkonen was later excluded after his car failed a technical test, meaning the Finn will start at the back of the grid and every other driver who qualified below him will be bumped up one place.
It was a similar problem with the floor of the vehicle that affected Grosjean in Hungary, but this time fourth-placed Lotus' explanation was not accepted by the race stewards.
Alonso remained upbeat about Sunday's race, despite his lowly position.
"The problem that we are facing is that we are not very competitive," the 2005-06 world champion said.
"But we weren't competitive in July, we were not competitive in August or in September, but we still have five podiums and three consecutive second places.
"So this masks a little bit the problems we were having. Now we are back to reality but it will not stop us fighting. We will score more than the others, I have no doubt."
Sauber's Nico Hulkenberg, a contender to join Lotus, was sixth in qualifying to continue his impressive run while McLaren's Sergio Perez was ninth.
Daniel Ricciardo, who will replace his compatriot Webber next season, rounded out the top 10 for Toro Rosso.
McLaren's 2009 world champion Jenson Button was 13th.