China's crazy property bubble
November 8, 2013 -- Updated 0217 GMT (1017 HKT)
STORY HIGHLIGHTS
Despite Beijing moves to cool the property market, prices continue to rise
In Beijing, home prices were up 16%, Shanghai 17% year-on-year in September
Economist: "The problem is Chinese people have very few investment vehicles"
Central leadership expected to discuss reforms at the plenary session starting Saturday
Editor's note: One Square Meter explores the leading architectural designs, city plans and demand for property investment in emerging markets. Join CNN's John Defterios as he visits some of the world's most dynamic cities for an insight into the fast-paced world of real estate development. From December 17, watch the show on CNN every Tuesday during Global Exchange.
Beijing (CNN) -- Cui Shufeng is a retired government worker in Beijing. She is one of the lucky homeowners who bought her place long before the housing sector galloped out of reach for the average Chinese salary worker.
"It is ridiculously high," she says pointing to apartments in her neighborhood. "These homes near the school here are CNY 70,000 (USD$11,400) per square meter. It's not even worth 7000 yuan (USD$ 1140) per square meter because it's not even good quality."
Her concern is on the radar of the central leadership that is expected to discuss economic reforms at the plenary session starting Saturday. For Chinese leaders, the property sector is an emotional and political hot potato. The dream to own a home is a far out of reach for tens of millions of Chinese citizens.
In the latest housing data, new home prices for September rose at the fastest pace in almost three years. In Beijing, new home prices were up 16%, Shanghai 17% and Shenzhen 20% from a year ago.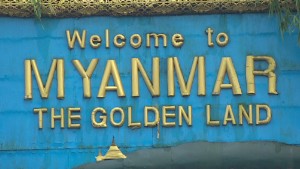 Myanmar experiences property boom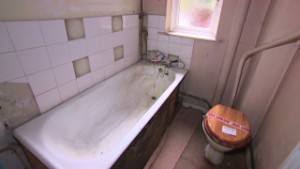 London's last $150k apartment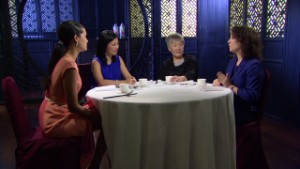 Marital property rights in China
"The problem is Chinese people have very few investment vehicles. They've lost trust in the stock market so they turn to real estate," says Xu Si Tao, China Director of the Economist Intelligence Unit.
Xu says the central leadership needs to make bold steps in financial reforms to give citizens more options to invest their money.
One measure China is considering is to allow banks to set their own interest rates, creating more competition.
I was in Beijing two weeks ago and visited a luxury villa compound. It was a large site with tens of dozens of completed but mostly empty villas. A worker in the sales office told me the average home was priced at CNY 23 million (USD$3.8 million) and most were sold. He said half were owner-occupied (though I saw very little sign of residents) and the other half purchased as investments.
I was told the supermarket in the center of the compound was open and often used by residents. It was clearly still under construction. When I pointed this out, I was then told the grand opening would be next year. Message: The bubble is alive and growing. These villas are a pretty -- and by most appearances, empty -- place to park money.
Cui shakes her head at the dilemma facing the government. She doesn't believe recent curbs will work like a ban on third home loans in Shanghai.
"I don't think home prices will drop sharply because our economy is still doing okay," she says. "Our child bought a home in the U.S. recently. The price was about the same as a flat in Beijing, but the area is a lot bigger and the quality is much better."

Today's five most popular stories
December 15, 2014 -- Updated 0404 GMT (1204 HKT)

What would happen if the legend of the Lost City of Atlantis was crossed with the screenplay of Kevin Costner's 1995 hit movie "Waterworld"?
December 4, 2014 -- Updated 0439 GMT (1239 HKT)

An development off the coast of Singapore is set to be the world's largest eco-resort.
December 1, 2014 -- Updated 0954 GMT (1754 HKT)

2014 has been a big year for towering new skyscrapers, but next year will be bigger.
November 21, 2014 -- Updated 0218 GMT (1018 HKT)

Viticulture meets real estate development in the Dominican Republic.
November 14, 2014 -- Updated 0202 GMT (1002 HKT)

It's the latest landmark on Singapore's already busy skyline.
October 24, 2014 -- Updated 1638 GMT (0038 HKT)

The city has found a novel way to revive depressed neighborhoods.
October 21, 2014 -- Updated 1433 GMT (2233 HKT)

CNN's John Defterios explores how Japan is transforming abandoned factories into soil-less hydroponic vegetable farms.
October 2, 2014 -- Updated 0308 GMT (1108 HKT)

Brazil might be viewed as booming emerging market, but with growth has come problems.
September 30, 2014 -- Updated 1352 GMT (2152 HKT)

CNN's John Defterios explores how the company is re-designing its headquarters in Munich, Germany.
September 19, 2014 -- Updated 0321 GMT (1121 HKT)

A new kind of location service could change the way we look at the world.
September 5, 2014 -- Updated 0258 GMT (1058 HKT)

It's the townhouse that twists like a Rubik's cube, to bask in the summer sun and shield itself when winter bites.
August 20, 2014 -- Updated 1438 GMT (2238 HKT)

Could you fit your life into 300 square feet? Developers are betting on it, with new, tiny living spaces for urban millennials.