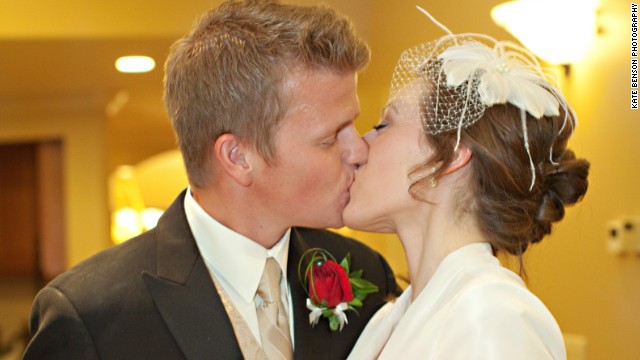 Seth Adam Smith's blog post "Marriage Isn't for Me" went viral, drawing 24 million pageviews in a matter of days. He and wife Kim married in 2012, and his advice to couples struck a chord. "We were friends for ten years until...until we decided no longer wanted to be just friends," he wrote. "I strongly recommend that best friends fall in love."
40 Days of Dating
, went viral and garnered the couple a book deal and more.
Friends Timothy Goodman, 32, and Jessica Walsh, 26, dated for 40 days as an experiment. Their blog,
Nora Ephron's 1989 romantic comedy, "When Harry Met Sally," famously explored the trope of male-female friendships. "What I'm saying is -- and this is not a come-on in any way, shape or form -- is that men and women can't be friends because the sex part always gets in the way," said Harry Burns, played by Billy Crystal.
Ron Weasley and Hermione Granger of the Harry Potter series -- played by Rupert Grint and Emma Watson in the films based on the books -- couldn't resist each other's charms, and the two eventually marry.
Rachel Green, played by Jennifer Aniston, and Ross Geller, played by David Schwimmer, made the ultimate will they-won't they relationship for viewers. In 10 seasons of "Friends," fans saw the couple get together and break up multiple times; they ultimately end up together.
Julia Roberts realizes she has feelings for her best friend, played by Dermot Mulroney, in the 1997 film, "My Best Friend's Wedding."
Friends Dylan and Jamie, played by Justin Timberlake and Mila Kunis, decide to have a physical relationship in the 2011 film, "Friends with Benefits."
Niles Crane, played by David Hyde Pierce, was infatuated with Daphne Moon, played by Jane Leeves, from the first of 11 seasons of "Frasier." Moon and Crane finally married in the first episode of the 10th season.
Photos: Friends or...more?
Photos: Friends or...more?
Photos: Friends or...more?
Photos: Friends or...more?
Photos: Friends or...more?
Photos: Friends or...more?
Photos: Friends or...more?
Photos: Friends or...more?