STORY HIGHLIGHTS
Mexican driver Sergio Perez is to leave F1 team McLaren at the end of 2013 season
Perez to depart British-based team after only one season at their stable
The 23-year-old is currently 12th in the standings with a best grand prix finish of 5th
Reports claim McLaren young driver Kevin Magnussen will be his replacement
(CNN) -- Sergio Perez is to leave Formula One team McLaren at the end of the 2013 season after just one year with the British marque.
The 23-year-old, known in his home nation of Mexico as "Checo", is one of the country's biggest sporting stars, but has struggled after his high-profile move to one of the sport's biggest outfits prior to the start of this campaign.
Perez, McLaren stablemate of 2009 Formula One world champion Jenson Button, has yet to record a podium finish this season and is 12th in the standings on 35 points -- 312 behind leader Sebastien Vettel, of Red Bull.
Speculation has been rife in recent weeks that Perez was set to leave the team, with McLaren young driver Kevin Magnussen tipped to replace him.
Read: Hamilton eyes glory on a 'more level' playing field
Now Perez has confirmed via a statement on his official Twitter page that he is to leave McLaren but insists he will give his all in the final two races of the season.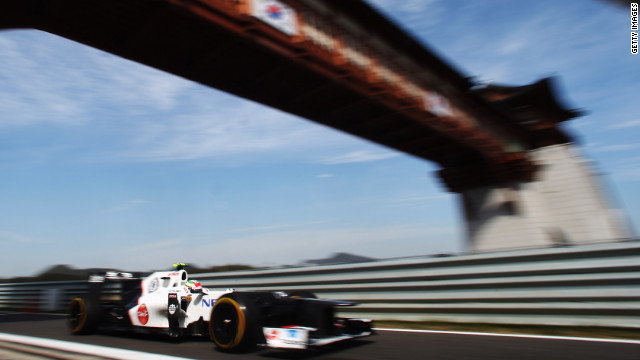 Sergio "Checo" Perez has been the surprise package of the 2012 Formula One season -- just his second year in the elite division of motorsport.
Perez's second place at the Malaysian GP in March was the Mexican's first podium finish in F1. He followed that up with third in Canada and another runner-up position in Italy.
After Lewis Hamilton (left) opted to join Mercedes for the 2013 season, McLaren signed Perez to partner Jenson Button (right) next year.
"Bear in mind that when we took on Lewis he was the same age as Sergio is today and he was incredibly young, incredibly raw and incredibly talented," said McLaren Team Principal Martin Whitmarsh. "Now when Sergio gets to Australia in 2013 he will arrive with the kind of pressure that he can't imagine right now."
Seen here driving in an exhibition through the streets of his home city Guadalajara, Perez was already winning kart races by the age of six.
Manchester United forward Javier Hernandez was also born in Guadalajara -- and Perez is close friends with the footballer, whose nickname is "Chicharito."
Mexico is embroiled in a battle against drugs, which in the last six years has accounted for 60,000 deaths, with 16,000 bodies remaining unidentified and 24,000 people missing. "My country is really only in the media for drugs and violence, which is sad," said Perez.
Perez's father, center, leaves the paddock after the F1 driver's crash during qualifying for the Monaco GP in 2011. Perez's younger brother Antonio is also involved in motorsport and drives in the NASCAR-sponsored race league in Mexico.
When Perez joined Sauber he was sponsored by telecommunications giant Telmex, which is owned by world's richest man and fellow Mexican Carlos Slim.
Ahead of this weekend's U.S. Grand Prix, the penultimate race of 2012, Perez was 10th in the drivers' standings with 66 points.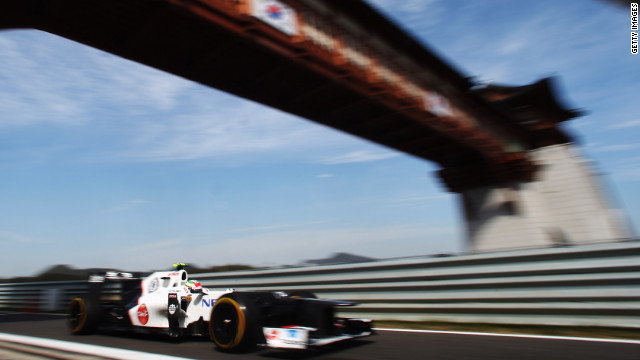 The rise and rise of Sergio Perez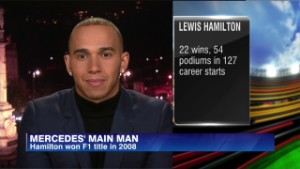 Hamilton praises Mercedes progress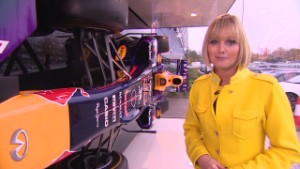 Celebrations at the Red Bull F1 Factory
"First of all, I would like to thank McLaren for giving me the opportunity to be with them this season," he Perez.
"It has been an honor for me to have been in one of the most competitive teams in the sport and I do not regret even a bit having joined them.
"I have always given the best of me for the team and still despite this I could not achieve what I aimed for in this historic team."
Perez has just two races left, starting with the United States Grand Prix in Austin this weekend in which he is likely to be supported by a huge Mexican contingent, the circuit in Texas lying just 200 miles from the border.
"I am committed to delivering very good results in these last two races, especially in Austin," he said. "I am so much looking forward to see all my people gathered together, feel their energy and show them the best of me.
"I would like to say to every single one of my fans around the world and in my country that I am eternally grateful to them. They have never let me down, especially in difficult moments like these.
Read: Why world champion dislikes the word 'dominance'
"I truly appreciate their support, they have never forgotten me. I have met a lot of new people at McLaren and I have made many good friends as well. I am eternally grateful to them. It has been a learning experience to me."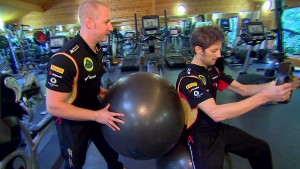 A crash course in F1 fitness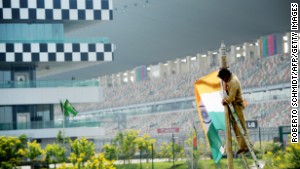 Will India F1 race survive?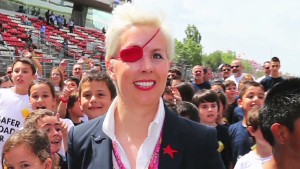 Remembering Maria de Villota
McLaren has struggled to keep pace with Red Bull, Sebastian Vettel securing his fourth straight drivers' championship crown at the Indian Grand Prix last month.
They last won the drivers' title in 2008 when Lewis Hamilton triumphed, though the Briton now drives for Mercedes, and last took the constructors' crown in 1998.
McLaren's official Twitter account linked to a story in which team principal Martin Whitmarsh was quoted as saying: "First of all, we would like to thank Checo for his kind and gracious statement, and for being a fine team member during the 2013 Formula 1 season.
"There are still two grands prix yet to run this year, and our collective focus is on scoring as many points as we can in those two remaining races.
"Checo has made many friends during his time at McLaren -- and, together, as a team, we intend to do our utmost to help him finish his year with us with two good results, especially here in Austin, where he has so many fans.
"We wish him well for the future, and are sure that he will have many successes ahead of him.
"As regards our driver line-up for next year, no 2014 deal has yet been signed with any driver except Jenson, and we therefore have nothing further to announce at this time. As and when that situation progresses, we will make a further announcement accordingly."