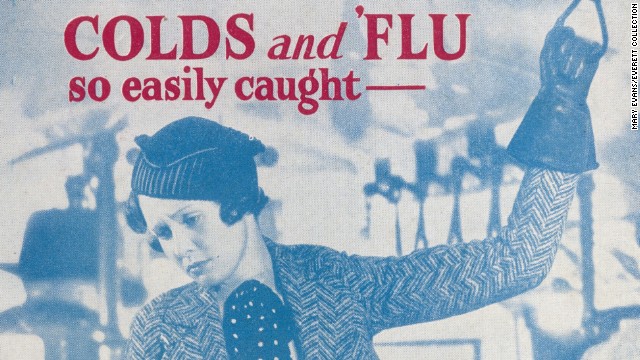 Cold and flu remedies get passed down from generation to generation. Sometimes the cure-all is chicken noodle soup, sometimes it's a liquid with a bit more, well, kick. The Cephos Company advertised a powder as a remedy for
headaches, colds and cases of the nerves
. Each packet contained caffeine and aspirin, to be dissolved in water.
If you have to be sick, at least use your illness as an excuse to knock back a hot toddy or two. Whiskey has long been lauded as a home remedy, so why wouldn't companies sell it as such? People use it to ease sore throats and kill germs,
Dr. Thomas' Eclectric Oil
was possibly the most over-achieving of all home remedies. It claimed to be able to cure anything from toothaches and earaches to lameness and deafness. And it only
cost 50 cents a bottle
.
still a cold remedy company
, although their drops are now marketed to soothe sore throats.
In the 1930s, Luden's advertised their cough tablets as "quick relief" for annoying hacking. Luden's is
science has shown
soup is worth a trip to the store when you're sick.
If Grandma's chicken noodle soup isn't available, Brits can always grab a bowl of Batchelors. You may scoff at the old-school remedy, but
mustard footbaths
to draw blood to the feet, which was said to help relieve congestion.
In this 1920s book illustration, five sick kids sit with their feet in a tub of mustard and hot water. Caregivers used
Le Thermogene
was a popular European remedy designed to treat coughs, the flu and rheumatic pains. The cotton wadding was treated with capsicum, a type of plant that creates heat when applied to the body.
Dr. D. Jayne's Expectorant
was sold in the late 1880s as a cure for coughs, colds and asthma, as well as a "sure remedy for worms." The tonic concoction was also used to help indigestion.
The Vapo-Cresolene vaporizer was supposed to cure whooping cough, croup, asthma and the common cold. Made with carbolic acid, it was advertised as a germ killer if inhaled.
Vintage cold and flu ads
Vintage cold and flu ads
Vintage cold and flu ads
Vintage cold and flu ads
Vintage cold and flu ads
Vintage cold and flu ads
Vintage cold and flu ads
Vintage cold and flu ads
Vintage cold and flu ads
STORY HIGHLIGHTS
Millions of flu particles may be lingering in your home
Controlling humidity is one way to fight the spread of flu
UV lights and air purifiers can also help
Editor's note: Ted Myatt is a senior scientist at the leading consulting firm Environmental Health and Engineering, Inc. and Director of Research Compliance at University of Rhode Island. He is also a lecturer in Environmental Sciences at Brandeis University.
(CNN) -- Now that we are in the height of cold and flu season, it's time to defend yourself against the flu virus, starting with your home.
Your home may feel tidy once the carpets and floors are vacuumed and counters dusted, but millions of flu particles can linger in the air and on the surfaces we touch each day.
We have all heard time and time again to wash our hands and cover our mouths when we sneeze -- and that the flu vaccine should always be our first line of defense -- but below are five ways to decrease flu survival on surfaces and in the air that you may not have considered at the home or office.
1. Control humidity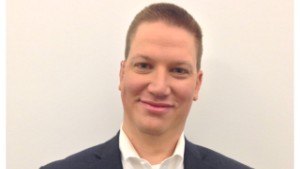 Ted Myatt
In the winter months, temperatures and humidity levels plummet to as low as 10%, which is as dry as the Sahara Desert. People also spend significantly more time indoors, which contributes to the spread of the flu, but recent scientific literature suggests that the low humidity levels may be contributing to the virus' survival.
A review of nearly 40 peer-reviewed studies conducted over the last decades shows that homes kept at 40-60% relative humidity are likely to have fewer flu viruses lingering in the air and on surfaces like sink faucets, door handles, and countertops.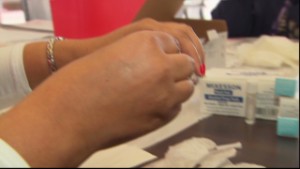 Flu season is here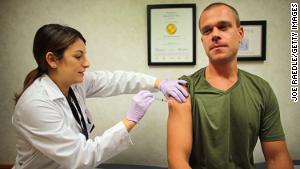 Universal flu vaccine may be in future
Available at most hardware stores and online retailers, hygrometers provide a digital readout of the relative humidity in your home and are compact and low-cost. Homes can be kept at the optimal 40-60% relative humidity level through the use of a portable humidifier. In this humidity range, the flu virus survival in the air can be decreased by up to 30%.
5 ways to protect your child in flu season
There's an added benefit too -- the American Academy of Pediatrics recommends using a cool mist humidifier throughout the winter months to help relieve congestion and coughs.
2. Use UV lights
Many people may ask "how can light kill bacteria?" But if you purchase the germicidal type of UV lights, they are capable of inactivating microorganisms such as bacteria and viruses.
There's a variety of lightweight disinfection devices that use ultra-violet light on the market. You simply spread the light over the surface you wish to clean for the directed amount of time and the virus and bacteria will decrease substantially.
This type of tool may be handy for keyboards, a computer mouse, and other hand-held devices, but keep in mind the flu virus also lives in the air, so disinfecting large areas is not as feasible.
You can also look for gadgets like humidifiers with a UV light chamber that will kill the flu virus, mold, and other bacteria potentially living in the water. This germ-free technology is an added safeguard for homeowners that may not always remember to change their water or filters.
3. Purchase an air purifier
Regular surface cleaning with a disinfectant labeled as "kills bacteria and viruses" will help remove particles that have landed on your floors, faucets, and countertops, but it is important to consider the air you breathe in your home.
During the winter months, most people keep windows sealed and the heat on full blast, causing stagnant, recycled air that can harbor airborne allergens and bacteria.
Consider using a portable air purifier in the rooms you spend most of your time. Most air purifiers circulate air several times per hour, cleaning the air. Look for a model with a HEPA filter, which is what most allergists and doctors recommend.
Air purifiers can remove the smallest microbes in the air, reducing harmful airborne germs that not only include cold and flu viruses but also dust, pollen, mold spores, pet dander and smoke particles. Those can aggravate allergies as well.
Better flu vaccine on the horizon
4. Disinfect surfaces
This idea is likely one you've heard before, but it is still one of the most effective and easy flu prevention methods. When disinfecting, think beyond the countertop and focus on the objects used most throughout the home, such as the family tablet, TV remote, or doorknobs.
Cleaning works by using soap and water to physically remove germs from surfaces. It's important to note that you're not killing germs with this process though -- you're mainly removing them and lowering their numbers.
Use a registered disinfectant that states the EPA has approved the product for effectiveness against influenza A virus. And, finally, always follow label directions on cleaning products and disinfectants.
5. Wash linens
The flu virus can live on surfaces for several hours -- and even longer on more porous surfaces like towels, washcloths, blankets and linens. While linens don't need to be washed separately, it's important that they're not shared without being cleaned thoroughly.
Wash bedding, towels and clothes with household detergent in hot water and tumble dry on a hot setting. Don't forget to wash your hands with soap and water immediately after handling them.
CDC back at work to track the flu