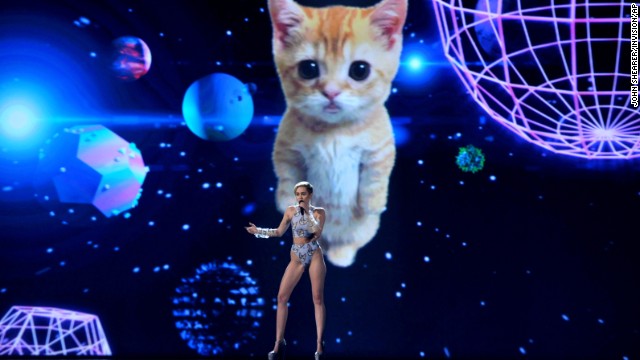 Miley Cyrus performs her hit song "Wrecking Ball" onstage at the 2013 American Music Awards in at the Nokia Theatre in Los Angeles on Sunday, November 24.
Lady Gaga performs her song "Do What U Want" with R&B singer R. Kelly.
Justin Timberlake takes the stage. He won the first award of the evening: favorite pop/rock male.
Katy Perry opens the show in full kimono on an Asian-inspired set for her song "Unconditionally."
Zayn Malik (from left), Liam Payne, Harry Styles, Louis Tomlinson and Niall Horan of the boy band One Direction perform.
Rapper Kendrick Lamar takes the stage.
Jennifer Lopez pays tribute to Cuban salsa legend Celia Cruz.
Ian Axel of A Great Big World and Christina Aguilera perform "Say Something."
Wayne Sermon of Imagine Dragons bangs a drum during the band's performance.
Rihanna performs her single "Diamonds." Afterward, her mother presented her with the first-ever Icon Award.
Ariana Grande sings her single "Tattooed Heart." She was named new artist of the year.
Luke Bryan sings "That's My Kind of Night." He was named favorite male country artist.
Ke$ha performs with backup dancers dressed like Native Americans.
Rapper Pitbull performs his new single, "Timber," with Ke$ha. He hosted the award show.
From right, Chilli and T-Boz of TLC perform their song "Waterfalls" with Lil Mama filling in for the late Lisa "Left Eye" Lopes.
Tyler Hubbard, left, of the musical group Florida Georgia Line performs on stage with rapper Nelly.
2013 American Music Awards: Performances
2013 American Music Awards: Performances
2013 American Music Awards: Performances
2013 American Music Awards: Performances
2013 American Music Awards: Performances
2013 American Music Awards: Performances
2013 American Music Awards: Performances
2013 American Music Awards: Performances
2013 American Music Awards: Performances
2013 American Music Awards: Performances
2013 American Music Awards: Performances
2013 American Music Awards: Performances
2013 American Music Awards: Performances
2013 American Music Awards: Performances
2013 American Music Awards: Performances
2013 American Music Awards: Performances
STORY HIGHLIGHTS
Female actors and musicians seem to be dominating pop culture lately
From "Catching Fire" to the best AMA performances, women are making waves
But Hollywood still has a way to go to achieve true equality for women
(CNN) -- It's a really good year to be a bold and bad-ass chick in Hollywood.
This weekend, "The Hunger Games: Catching Fire" broke box office records, catapulting Jennifer Lawrence's Katniss Everdeen to superhero status on the big screen and putting her in the ranks with other megafranchises, including (male-dominated) "The Avengers," "Iron Man" and "Harry Potter." Movies in those franchises held on to the top three slots on the list of highest grossing opening weekends of all time, but "Catching Fire" came in at a strong No. 4 with $161 million, beating out "Batman," "Spider-Man" and the "Twilight" franchise.
And "The Hunger Games" franchise is only at the halfway mark of its life on the big screen -- the third book, "Mockingjay," will be split into two movies, meaning there's still plenty of time for Katniss and Co. to fight their way to that No. 1 slot.
It's not just new faces getting all the attention.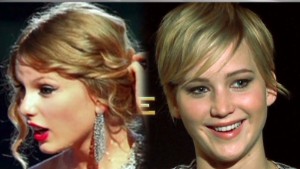 Young women shaping pop culture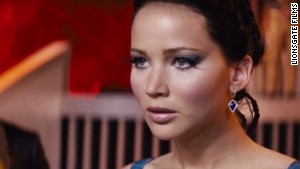 'Hunger Games' mania catches fire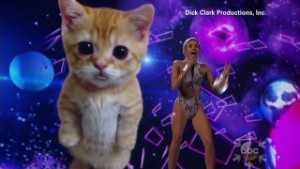 Winners and showstoppers at the AMAs
Entertainment Weekly just named Sandra Bullock their Entertainer of the Year on the heels of the success of "Gravity," which is getting plenty of Oscars buzz, and female buddy cop comedy "The Heat." Bullock has been acting for more than 25 years -- longer than Jennifer Lawrence has been alive -- but that hasn't stopped the Oscar winner from being one of the most consistent top earners in Hollywood.
The Jennifer Lawrence quotebook
"The Heat," which co-starred fellow female favorite Melissa McCarthy, grossed almost $160 million at the box office; "Gravity" did even better, bringing in more than $245 million already since its October premiere. But it's Bullock's ability to shift so effortlessly from comedies to dramas to a sci-fi thriller such as "Gravity" -- which is basically just a one-woman show, a character study set in space -- that keeps her at the top of so many moviegoers' must-see lists.
On the music side, the AMAs were another shining example this weekend that women are dominating.
Yes, plenty of men took home top awards, but it was the women making all the headlines. From memorable performances by Miley Cyrus, Katy Perry and Lady Gaga to Taylor Swift winning artist of the year for a record third time and Rihanna taking home the AMA Icon Award, women dominated the show, the social media chatter about the show and all the morning-after conversations.
Miley: Confessions of pop's wildest child
Cyrus has been on an envelope- and conservative button-pushing tear lately, with a tongue-out, twerk-filled, nearly nude and super sexy performance with Robin Thicke at MTV's VMAs, followed by an equally bizarre showing at the network's Europe Music Awards, where she lit a joint and smoked it on stage.
The controversy is only fueling the fire: Her album "Bangerz" topped the charts, making it the year's biggest-selling album for a solo female artist this year with 270,000 copies sold. Compare that with her last album, "Can't Be Tamed," which peaked at No. 3 on the charts in 2010 with only 102,000 copies sold, and it's clear that Cyrus' professional success has grown as her antics have grabbed more headlines.
Swift, on the other hand, has made a career out of being the good (but always romantically scorned) girl next door. And what a career it is -- at just 23, she's making an estimated $55 million this year, which includes endorsement deals and her budding acting career.
Without licking anyone or humping any foam fingers on stage, Swift keeps her fans satisfied by churning out hit after hit and remaining humble while still being delightfully uncensored. When accepting artist of the year again this weekend, she very sincerely thanked her fans for making 2013 her best year, then joked that she's scared for it to be over. Luckily for her, that shouldn't be a problem -- Swift is already teasing her next album.
What can we take away from all of this?
While these are all examples of female successes on different sides of the industry, there are just as many big misses. In movies, while many people claim that roles for women are on the rise, studies show otherwise: In 2012, The Annenberg School for Communications & Journalism at University of Southern California found that of all the speaking roles in movies released that year, only 28.4% of those roles were for women. With women making up more than 50% of the movie-going audience, those numbers need to shift to meet demand. A few huge female-centric hits does not a new Hollywood make.
From Cyrus' tongue-wagging to Lawrence's aw-shucks-ness , it's nice for audiences -- young women especially -- to see strong and creative women on top.
Now we just need to see more of them.