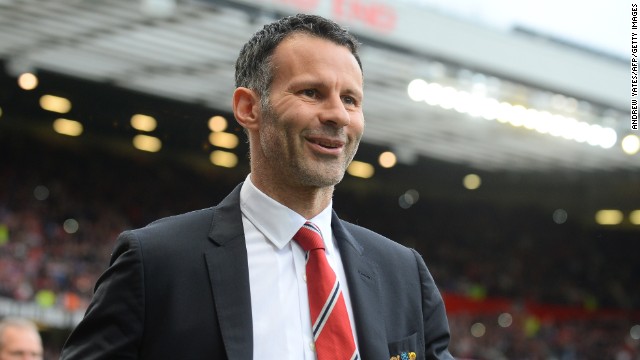 Ryan Giggs; the man who has been at Manchester United as a young player, an established veteran, a captain and now an interim-manager. With the Welshman's temporary spell on the sidelines set to end this week, CNN has a look at the career of a Manchester United legend.
Ryan Giggs celebrated his 40th birthday in November. The midfielder is into the tail end of a playing career which is now in its third decade.
The Welsh winger made his first team debut for United aged just 17, coming on as a substitute in a 2-0 defeat by Everton in 1991.
Giggs quickly established himself as a key member of the United team which went on to dominate English football. Alex Ferguson's team was crowned champions of Europe in 1999, two late goals securing a dramatic 2-1 win over Bayern Munich in the Champions League final.
Along with David Beckham, Paul Scholes, Nicky Butt and Gary and Phil Neville, Giggs was part of a group known as the "Class of 92." The name refers to the year United won the FA Youth Cup, with that group of players forming the core of United's Champions League-winning side.
In recognition of his services to football, Giggs was made an Order of the British Empire (OBE) by Queen Elizabeth in 2007.
In 2008 United were once again in the Champions League final, this time against Chelsea. The match was level at 1-1 after extra time, Giggs scored his penalty in the shootout as Alex Ferguson's team went on to lift the European Cup once more.
AC Milan stalwart Paolo Maldini is another player who spent his entire career at the top level. The rock-solid defender retired aged 40 in 2009 after 24 years with the Rossoneri.
Brazil striker Romario kept going into his 40s. The aging striker, the star of Brazil's 1994 World Cup winning team, eventually retired in 2008, before a brief comeback in 2009, saying he was struggling to regulate his weight.
Goodbye Giggs?
40 and counting
Teen sensation
Kings of Europe
'Class of 92'
Royal approval
On the spot
Peerless Paolo
Samba star
STORY HIGHLIGHTS
Manchester United midfielder Ryan Giggs celebrates 40th birthday on Friday
The Welshman made his United debut in 1991
Giggs is the most decorated player in English football history
He has won 13 Premier League titles and the European Cup twice
(CNN) -- Ryan Giggs is venturing where few footballers have gone before.
On Friday the Welshman turned 40, marking the start of a new chapter of a career which has seen him achieve unprecedented success with Manchester United.
Twenty two years, eight months and 27 days on from his debut for the Old Trafford club, Giggs is officially the most decorated player in English football history.
The explosive winger turned midfield playmaker has won 13 Premier League titles, four FA Cups, four League Cups and two Champions League titles, not to mention numerous personal accolades.
Whle most middle aged men are worrying about their waistlines, Giggs seemingly remains impervious to the ravages of time.
So just what is his secret?
According to the man himself -- yoga
"You can feel it working and you can feel the benefits straight away," he was quoted as telling the Manchester Evening News. "My body feels so much better having done the yoga.
"I still get the odd hamstring strain, which you are going to get playing football, but it wasn't about curing the problem, but making it less frequent. I wish I had done it from the start of my career."
At an age where most players have long since hung up their boots, 8308 days on from his first United appearance as a substitute in a 2-0 defeat by Everton, Giggs is demonstrating rare longevity.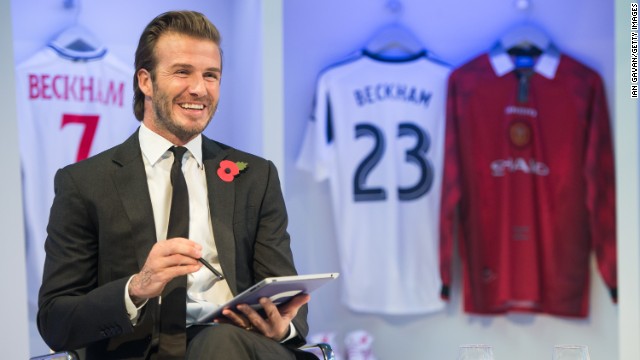 David Beckham's latest autobiography was launched via a 'global book signing' that was streamed on Facebook to entice the 30.5 million people who 'like' his page to shell out for a copy. It showcased how important social media is becoming in helping to promote new releases.
Beckham offered a personalized autograph for e-book buyers across the globe from Brazil to Bermuda in his question and answer session in London.
Alex Ferguson's book sold 115,547 copies in the first week of release, a UK record that made a cool £1.4 million.
Ferguson's tome garnered a wave of press coverage as he put the boot into former Manchester United greats like David Beckham and Roy Keane. It was the hottest topic in football when it was released.
Sweden striker Zlatan Ibrahimovic recently updated his autobiography which was true to his supremely confident manner. The Paris Saint-Germain star constantly refers to himself in the third person and throws out lines like: "An injured Zlatan is a properly serious thing for any team."
Author Ian Ridley was ghostwriter for the full and frank autobiography of former Arsenal and England captain Tony Adams -- 'Addicted' -- in which he detailed his battle with alcohol. The book made national headline news and went on to sell over a million copies.
Ridley's most recent project was ghostwriting former English Premier League referee Mark Halsey's autobiography 'Added Time: Surviving Cancer, Death Threats and the Premier League.' The pair had it printed in Lithuania after their intial publishing deal fell through.
QPR manager Harry Redknapp criticized England manager Roy Hodgson in his autobiography and also revealed about his wife Sandra: "We've been married 46 years and I always say she was my best signing."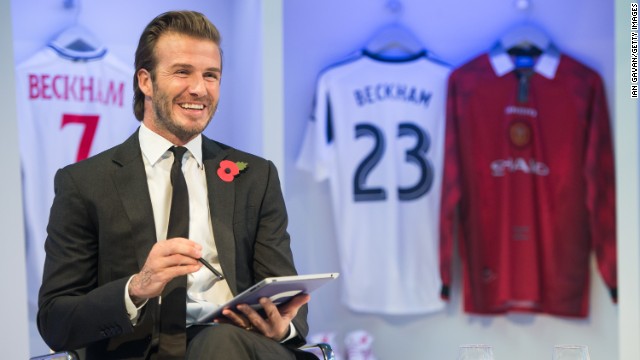 The perfect pitch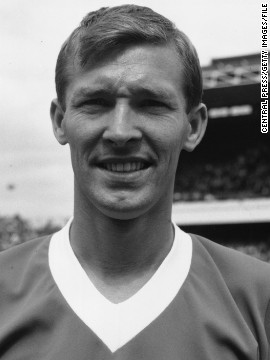 As a player, Alex Ferguson enjoyed a moderately successful career. A prolific striker, he scored 170 goals in 317 appearances including 25 goals in 41 appearances for Glasgow Rangers.
Ferguson was appointed manager of Aberdeen in 1978. In addition to three Scottish First Division titles, Ferguson guided the club to an impressive triumph over Real Madrid in the 1983 European Cup Winners' Cup.
Ferguson was assistant to Scotland coach Jock Stein during the qualifying campaign for the 1986 World Cup. Scotland secured a 1-1 draw against Wales in their final game to reach the tournament, but Stein collapsed and died following the final whistle in Cardiff.
A late winner from substitute Mark Robbins in an FA Cup replay against Nottingham Forest in January 1990 allegedly spared Ferguson the sack. United went on to beat Crystal Palace at the second attempt in the final, giving Ferguson his first trophy at Old Trafford.
The Scot originally planned to retire from management at the end of the 2001-02 season. But, after helping the team recover from a slip in form which saw them drop as low as ninth in the Premier League table, Ferguson reversed his decision in February 2002 and signed a new three-year contract.
A boot flew into the face of Manchester United's star midfielder David Beckham after Ferguson lost his temper following a 2-0 FA Cup defeat to Arsenal in February 2003. Beckham had to be held back following the incident and he joined Real Madrid ahead of the following season.
Ferguson's finest hour arrived in Barcelona in May 1999, when his United team came from 1-0 down in the 90th minute to beat Bayern Munich 2-1 in the European Champions League final. The win completed an historic treble of titles won during the 1998-99 season, which included the Premier League title and the FA Cup.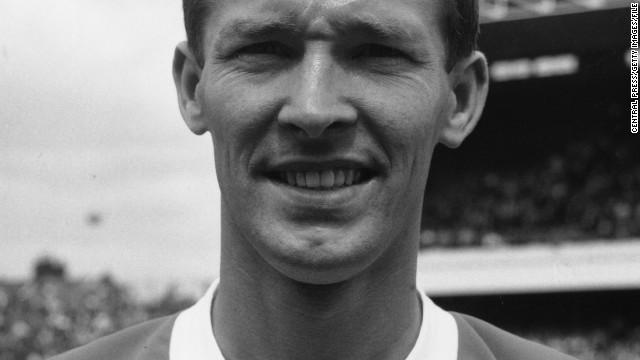 The seven moments which define Alex Ferguson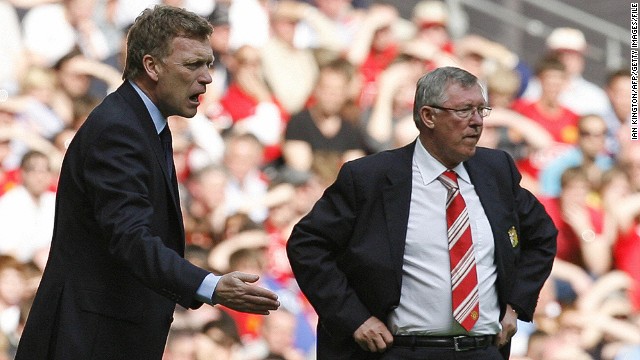 Everton manager David Moyes (left) and Manchester United's soon-to-retire boss Alex Ferguson (right) are pictured during the FA Cup semifinal match between their two teams at Wembley Stadium in April 2009. United announced Wednesday that Ferguson, 71, will be retiring at the end of the season after more than a quarter of a century at the helm.
Jose Mourinho, who is now Real Madrid coach, and Moyes look on during the FA Cup fourth round match between Everton and Chelsea at Goodison Park in January 2006 in Liverpool. Both men were potential candidates to replace Ferguson, before Moyes agreed a six-year deal with United.
Moyes is pictured prior to kick off during the English Premier League match between Everton and Fulham at Goodison Park last month. Moyes is leaving Everton at the end of the season after he told the Merseyside club's chairman Bill Kenwright of his desire to join United and succeed Ferguson.
Moyes urges on his team during the English Premier League match between Arsenal and Everton at the Emirates Stadium in north London last month. The Scot is considered to have done a superb job at Goodison Park given the relatively small financial resources he had at his disposal.
Moyes attends the 24th Hillsborough Anniversary Memorial Service at Anfield last month in Liverpool. Thousands of fans, friends and relatives took part in the service to mark the death of 96 football fans in an FA Cup semifinal match in April 1989.
Other notable attendants of the Hillsborough memorial service were: (from back row, left to right) Everton chairman Bill Kenwright, Moyes, Liverpool manager Brendan Rogers, Liverpool players Steven Gerrard, Jamie Carragher, Jordan Henderson, Liverpool managing director Ian Ayre, Linda Pizzuti and her husband -- Liverpool's principal owner John W Henry -- and club chairman Tom Werner.
Moyes was made an Honorary Fellow for Outstanding Contributions to football and sportsmanship, by Liverpool John Moores' University during its annual graduation ceremony at the city's Anglican Cathedral in July 2011.
Harry Redknapp -- then Tottenham manager, but now Queens Park Rangers boss -- and Moyes are pictured together after the Sir Bobby Robson Memorial Service at Durham Cathedral in September 2009. Former England manager Robson died aged 76 following a long battle with cancer.
The family of murdered 11-year old boy Rhys Jones stand next to Moyes during a minute's appreciation before the start of the Premier League match between Everton and Blackburn Rovers at Goodison Park in August 2007. Rhys died after being shot in the neck as he played football with friends outside the Fir Tree pub in Croxteth, Liverpool in August.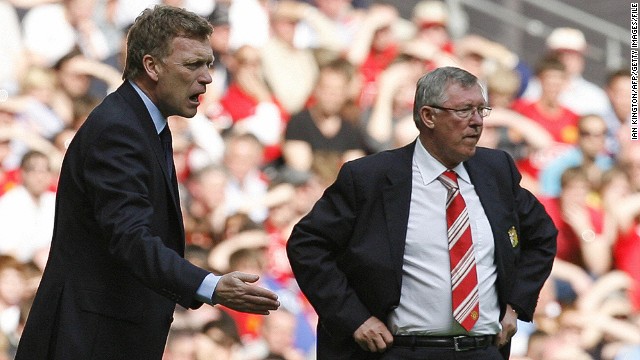 David Moyes: Alex Ferguson's successor
"Ryan is obviously a different player now compared to when he broke through as a 17-year-old winger," Henning Berg, who played alongside Giggs at United between 1997 and 2000, told the club's official website.
"But that says a lot about how football has developed in terms of sports science to make sure that players still have enough power and energy to play the physical part of the game."
Even accounting for advances in sports science, Giggs' ability to remain effective at the top level as he enters his fifth decade is still exceptional.
Read: Belounis back in France after Qatar "nightmare"
Italian defensive stalwart Paolo Maldini, a picture of durability and the rock of a successful AC Milan defense for 24 years, called time on his own glittering career at Giggs' age.
Brazilian striker Romario retired in 2008 aged 42, before making a one-game comeback in 2009, saying he was unable to regulate his body weight while not playing regularly.
It is Giggs' ability to remain in peak physical condition which sets him apart from other aged soccer stars.
Few players could have controlled a top-level match the way Giggs did this week, orchestrating United's 5-0 demolition of Bayer Leverkusen in a Champions League group match.
United manager David Moyes, who took over from Ferguson at Old Trafford, is still a keen admirer of Giggs' talents.
The Scot highlighted Giggs as the perfect role model for any young player looking for a long, successful career in the sport.
"People mention his age but all you should mention is his football ability," Moyes, who has appointed Giggs as a player/coach, told a press conference.
"He's an unbelievable footballer. All round he is a wonderful player and I am really fortunate to be working with him.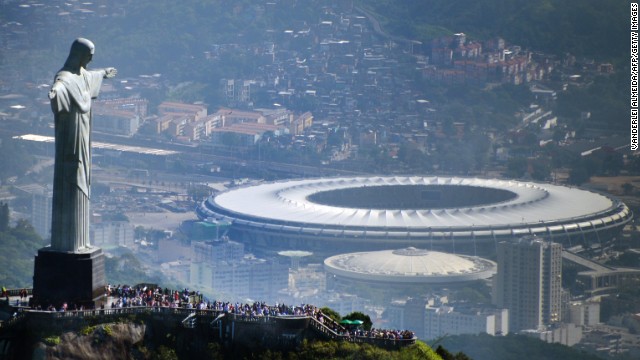 Aerial view of the Christ the Redeemer statue atop Corcovado Hill, overlooking the Maracana stadium in Rio de Janeiro, BrazIl. The famous arena will host the World Cup final on July 13, with 32 nations competing in the tournament.
Ask many Brazilians who is the greatest footballer of all time and their answer will be simple: "Pele." The striker won three World Cups with Brazil between 1958 and 1970 and is his country's leading goalscorer with 77 goals from 92 caps.
The Brazil team of 1970, which beat Italy 4-1 in the World Cup final in Mexico, is widely regarded as the greatest of all time. Pele, a three-time World Cup winner is seen here leaping on his teammates.
Neymar will be the man which the Brazilian public will look to for inspiration at the 2014 World Cup. The Barcelona striker starred in the country's Confederations Cup success in July 2013
Despite winning the Champions League and Spanish title with Barcelona, Argentina's Lionel Messi has yet to taste success on the international stage.
Cristiano Ronaldo's hat-trick fired Portugal into the 2014 World Cup after his side defeated Sweden in the playoffs. Ronaldo is the country's joint-top scorer with Pauleta on 47 goals.
Luis Suarez played a key role in Uruguay's run to the World Cup. The Liverpool striker was part of the squad which reached the semifinals in South Africa and scored 11 goals in qualifying.
Sweden's forward Zlatan Ibrahimovic will have to watch the tournament at home -- that's if he's even interested. He told reporters: "A World Cup without me is nothing to watch so it is not worthwhile to wait for the World Cup."
Spain is hoping to become the third country to retain the World Cup. Italy won the tournament in 1934 and 1938, while Brazil triumphed in 1958 and 1962. Andres Iniesta scored the winning goal in the 2010 final.
Falcao will be one of the players to watch at the tournament with the Monaco striker considered to be one of the most lethal finishers in the game. Falcao scored nine goals in qualifying while his side netted 25 overall.
Belgium is one of the teams fancied to do well in Brazil. The Belgians reached the semifinals in 1986 and are expected to challenge in the later stages this time around thanks to a crop of outstanding young players.
Cameroon is the lowest ranked team in the tournament. The Indomitable Lions are the 59th best team in the world according to FIFA. It reached the quarterfinals in 1990 where it was beaten by England.
Miroslav Klose, 35, looks set to feature in a fourth World Cup after helping Germany cruise through qualifying. Klose is the country's joint-top scorer on 68 goals alongside Gerd Muller.
Bosnian football fans will flock to Brazil after their football team qualified for the World Cup for the very first time. Bosnia finished top of its group and clinched its place at the tournament courtesy of a 1-0 win over Lithuania.
Three times the Netherlands has reached the final -- and three times it has been beaten. In 1974 it lost out to West Germany before Argentina triumphed four years later. Four years ago it was beaten 1-0 by Spain.
Tim Cahill needs one more goal to become Australia's top scorer. He currently has 29, leaving him level with Damian Mori.
France became the first European team to overturn a two-goal deficit in a World Cup playoff to secure its place in Brazil. Liverpool defender Mamadou Sakho scored twice as France defeated Ukraine 3-0 on the night, 3-2 on aggregate.
Spain will be one of the favorites to win the tournament but no European side has ever won the competition in South America.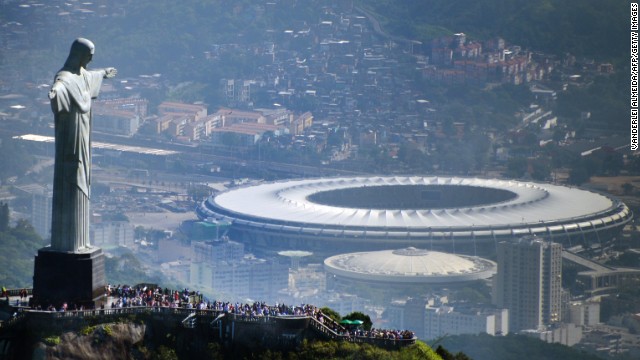 Your guide to the World Cup in numbers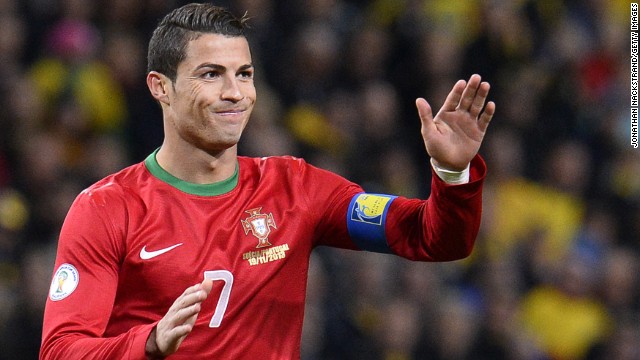 The Portuguese could be officially named the world's best footballer for the first time since 2008 after a stunning year in which he has scored 66 goals in 55 games. He finished top scorer in last season's Champions League and has plundered 32 goals from his opening 20 games of the new term.
Having made the trophy his own in recent years, the Argentinian could lose it for the first time since winning his inaugural title in 2009. He won his sixth La Liga crown in May, scoring 46 goals in 32 league games, and started this season with 11 goals from 8 games in all competitions -- but a hamstring injury means he is unable to prove his considerable worth while the voting window is still open.
The haul of trophies won with Bayern Munich last season has made the Frenchman a leading contender. A league and cup double was followed by a stunning night at Wembley, when the Germans beat compatriots Borussia Dortmund in a thrilling Champions League final.
The giant Swede has been in sparking form for both club and country. He finished the French 2012-2013 season as the league's top scorer, with 30 goals, as Paris Saint-Germain won their first title in two decades. His form has continued since and it's not just his number of goals but the way in which they are scored that have attracted a host of admirers - as exemplified by recent strikes against Anderlecht and Bastia.
The Brazilian was the stand-out performer at this year's major international competition: the Confederations cup. Going into the event with constant questions about his ability, he started to answer them after just three minutes - firing home a beauty against Japan. Three more goals would follow, including one in the final as the hosts crushed world champions Spain 3-0. Has adjusted quickly to life at Barcelona in his first season of European football.
If not one of the previous five contenders, who do you believe should get their hands on the Ballon d'Or in 2013? Let us know below...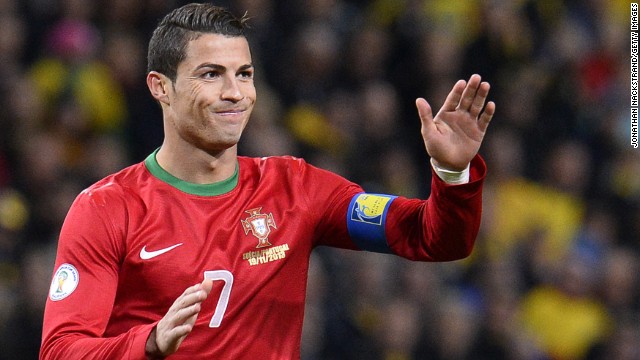 Leading Ballon d'Or contenders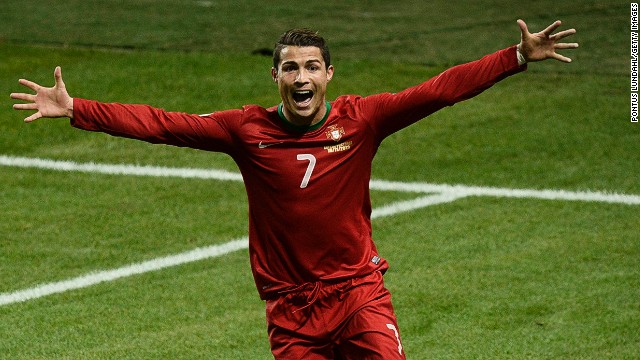 Cristiano Ronaldo celebrates the second of his three goals on a night when he not only sent Portugal to the World Cup but also became his country's joint top scorer (47 goals).
The Real Madrid star is mobbed after his hat-trick seals Portugal's place in the 2014 World Cup.
Despite scoring twice on the night, Zlatan Ibrahimovic cuts a forlorn figure as one of the best footballers on the planet digests his looming absence from the World Cup.
Mamadou Sakho and Karim Benzema celebrate as Ukraine score a late own goal to give France a 3-2 aggregate lead and a place in the European history books.
Ukraine winger Andriy Yarmolenko faces up to the fact that all the hard work in a lengthy qualifying campaign has come to nothing.
In the stadium where he won the World Cup as a player, France coach Didier Deschamps revels in another famous night at St Denis.
Goalkeeper Stipe Pletikosa is a picture of emotion as Mario Mandzukic, who would later be sent off, opens the scoring for Croatia in their 2-0 defeat of Iceland.
Even though Mandzukic is likely to miss Croatia's opening World Cup match, nothing could disguise the team's deilght at reaching their first World Cup since 2006.
Greece's footballers provide some light relief for their compatriots when drawing 1-1 in Romania to reach the World Cup as convincing 4-2 aggregate winners.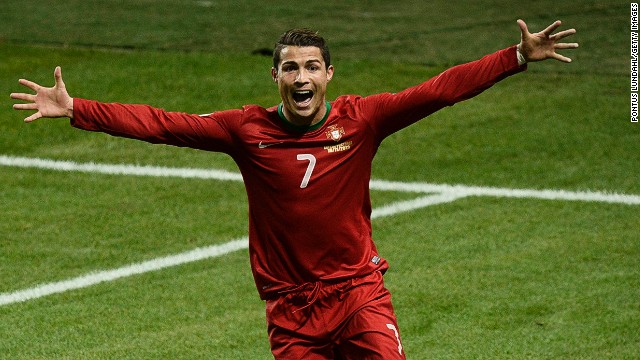 world cup qualifying gallery
"Ryan will tell us when he has had enough, or when he thinks his time is up," the former Everton manager added.
"He keeps training day in day out and his performances since I came to the club in the summer have been excellent.
"I think, when you get to Ryan's age, it's best to make decisions at the end of the season. It's how you feel, how you've done over the year and what your body is telling you.
"There's no quick decisions on that one. He's on the staff now, so we can always use him at any time!"
Giggs also credits his continued influence and fitness to spending his entire career at one club, avoiding the upheaval which can accompany numerous transfers.
"If I'd moved from club to club I'd be finished by now," Giggs said after his virtuoso performance in Leverkusen.
"I'm lucky that I have been at one club, where I am surrounded by good players. I also have a good manager.
"I look after myself and try to train every day in order to make myself available for selection.
"I enjoy it as much as I can and, of course, try to contribute to the team."
Read: Six arrested in UK match fixing probe
For much of his time at United Giggs was part of a group of homegrown players affectionately known as the "Class of 92" -- referring to the year United won the FA Youth Cup.
Giggs, David Beckham, Paul Scholes, Nicky Butt and Gary and Phil Neville all broke into the first team together and went on to achieve era-defining success under the tutelage of legendary United manager Alex Ferguson, who retired last season after 26 years at the helm.
In his recently-released book Ferguson refers to Giggs as the leader of the group, who are celebrated in the forthcoming documentary "Class of '92."
"He was the King, the man," says Ferguson when referring to his longest serving players.
On Sunday Giggs could make his 954th appearance for United in its match against Tottenham Hotspur.
At 40, he is four years older than Tottenham manager Andre Villas-Boas, a statistic which puts Giggs' incredible staying power into perspective.
Read: Social media making mockery of privacy laws