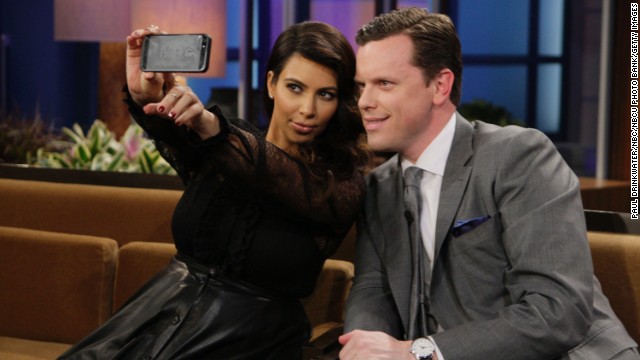 Television personalities Kim Kardashian and Willie Geist take a selfie during "The Tonight Show with Jay Leno."
DeGeneres tweeted
. "Best photo ever." It reportedly became the most retweeted post of all time.
Academy Awards host Ellen DeGeneres takes a moment during the show to orchestrate a selfie with a group of stars. Bradley Cooper, seen in the foreground, was holding the phone at the time. "If only Bradley's arm was longer,"
Denmark's Prime Minister Helle Thorning-Schmidt snaps a selfie with British Prime Minister David Cameron and U.S. President Barack Obama during the memorial service of former South African President Nelson Mandela in Johannesburg on Tuesday, December 10.
Tom Hanks takes a selfie with fellow actor Steve Martin at the 2013 Governors Awards.
Track star Usain Bolt takes a picture of himself under the Christ the Redeemer statue in Rio de Janeiro. Oxford defines a selfie as "a photograph that one has taken of oneself, typically one taken with a smartphone or webcam and uploaded to a social media website."
Singer Justin Bieber takes a selfie with a fan before appearing on NBC's "Today" show.
Actress Angelina Jolie takes a photo of herself with a fan's camera at the Paris premiere of "World War Z."
Actress Meryl Streep takes a photo of herself and Hillary Clinton after Clinton hosted a dinner for the Kennedy Center honorees in Washington.
Even political figures are getting in on the trend. Here, British Prime Minister David Cameron takes a photograph with Olympic volunteer Anita Akuwudike in London.
Actor Ashton Kutcher poses in the audience during the 2010 People's Choice Awards.
Now-retired tennis player Kim Clijsters takes a selfie with Caroline Wozniacki during an exhibition match in Hua Hin, Thailand.
Actor Josh Duhamel takes a selfie at the Empire State Building in New York City.
Actor Bradley Cooper poses for selfies with eager fans at the Los Angeles premiere of "The Hangover Part III."
Kathie Lee Gifford, Kris Jenner and Hoda Kotb pose for a selfie on NBC's "Today" show.
Selfies don't always have to be with other people. Director Zack Snyder takes a photo of himself in front of Action Comics No. 1 at the Superman 75 party in San Diego.
Actor Ken Jeong takes a photo with a fan before appearing on NBC's "Today" show.
Actor Sam Claflin poses for photos with fans in New York City.
After the Sky News People's Forum in August, then-Australian Prime Minister Kevin Rudd, left, and opposition leader Tony Abbott took a selfie with Nada Makdessi in Sydney. Abbott became prime minister in September.
Musician Keith Urban takes a selfie with a fan before performing at NBC's "Today" show.
Rep. Sean Duffy, R-Wisconsin, shoots a video selfie for his Facebook page before the start of a House GOP news conference in Washington.
Actors Eric McCormack and Debra Messing take a selfie while appearing on NBC's "Today" show.
Duhamel and comedian JB Smoove take a selfie during a commercial break on "The Tonight Show with Jay Leno."
Celebs taking selfies
Celebs taking selfies
Celebs taking selfies
Celebs taking selfies
Celebs taking selfies
Celebs taking selfies
Celebs taking selfies
Celebs taking selfies
Celebs taking selfies
Celebs taking selfies
Celebs taking selfies
Celebs taking selfies
Celebs taking selfies
Celebs taking selfies
Celebs taking selfies
Celebs taking selfies
Celebs taking selfies
Celebs taking selfies
Celebs taking selfies
Celebs taking selfies
Celebs taking selfies
Celebs taking selfies
STORY HIGHLIGHTS
Dean Obeidallah: The social media generation is the most narcissistic generation
He says new example is "funeral selfies" -- posing with dead person -- to draw attention
Twitter, Facebook have long allowed this self-centeredness. Why not turn it to good cause?
Obeidallah: Photobomb to raise awareness of causes you care about: a good self-centeredness
Editor's note: Dean Obeidallah, a former attorney, is a political comedian and frequent commentator on various TV networks including CNN. He is the co-director of the new comedy documentary "The Muslims Are Coming!" It was released recently. Follow him on Twitter @deanofcomedy.
(CNN) -- We are the most narcissistic generation in American history. And when I say "generation" -- I'm not pointing my finger at millennials, gen X/Yers, or baby boomers. The generation I speak of is defined by people who use social media to incessantly share information about their favorite topic: themselves.
I, too, am part of this "selfie generation." (And if you don't know what "selfie" means, you're not.) We knew "selfie" had become emblematic of who we are when the Oxford Dictionary recently named it as 2013's word of the year.
"Narcissistic?" you say. "What can you mean?" Well, the new craze of "funeral selfies" is a clue: People snap a self-portrait in front of the body at a wake and share it on social media. For some, these selfies may actually be a way of grieving, but for others, it's clearly about drawing attention to themselves—even away from the recently deceased.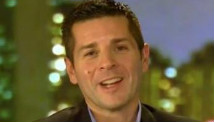 Dean Obeidallah
Selfies are but the tip of the iceberg for my "selfie-centered" generation. We have already seen how Twitter has allowed so many, including myself, to tweet their most inane thoughts: a shared delusion that everything we say is so interesting/compelling/funny that it must be immediately offered to the world. And, of course, Facebook, the granddaddy of social media, is a great way to share every mundane event in your life. We've all read Facebook status updates like: "I'm eating potato chips" or "Have to use bathroom, be back soon."
Now there's also photobombing, where people sneak into the background of a photo being taken of someone else right before it's snapped. Even celebrities are photobombing. Just last week, actor Zach Braff (allegedly) photobombed a couple taking wedding photos. He promptly tweeted this, causing the photo to go viral. And I say Braff "allegedly" photobombed the couple because there are now apps that enable you to photobomb yourself into any picture.
Some of these pictures can truly be funny, but there's no denying that many photobomb because they want to upstage the photo's intended subjects --another example of our desperate, never-ending need for attention.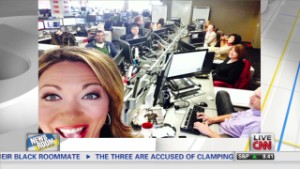 How 'selfies' can boost self-confidence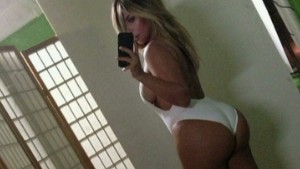 Kim, Miley make the selfie hall of shame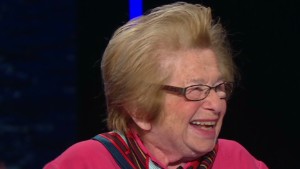 Dr. Ruth on sex and selfies
To be clear, I'm in no way judging others in in my "selfie generation," although funeral selfies are kinda creepy. Sharing our thoughts and experiences on social media is now part of our DNA, a reflex action without a second thought.
Most of us are aware of our collective self-centeredness. In fact, when I was contemplating writing this article, I tweeted out the question: "Are we the most self-absorbed generation?" The response was overwhelmingly: "Yes." But I did hear this defense often: If the generations before us had access to the same technology we do, they would have acted just like us.
Hard to argue with that. Why wouldn't Neil Armstrong have taken a selfie after he stepped onto the moon with the Earth positioned behind him? (Which would've been one of the greatest selfies ever.) Are you saying no one would have photobombed pictures taken at Woodstock or at anti-Vietnam war rallies? Or that Elvis wouldn't have tweeted photos of himself wearing a new sequin-studded jumpsuit that would have quickly gone viral?
This is who we are and there's no chance of going back. In fact, future technological advancements will undoubtedly make it even easier for us to share information about ourselves in ways we can't imagine now.
But the legacy of our "selfie generation" must be more than just photobombing a friend's picture or gloating when one of our tweets is retweeted to infinity. Our generation has an opportunity with these social media platforms to raise awareness about issues we personally believe need to be addressed. It can be as simple as taking a selfie as you walk past a soup kitchen—or better yet, help out in one-- and sharing it on social media. Maybe that will inspire others to volunteer at one or at least make a donation.
Why not use a photobomb app to insert yourself into an image of an impoverished child to bring attention to the 16 million children in the United States who live below the poverty line? Or tweet a photo of a U.S. military veteran to raise awareness about the 22 veterans who commit suicide every day or the wounded veterans who still need our support. The list of issues, from countering domestic violence to the bloodshed in Syria, goes on and on.
Let's use our love for sharing information about ourselves to also share information about the issues for which we feel passionate concern, especially during this holiday season. OK, be self-absorbed, but be self-absorbed for a cause. To me, that's the good kind of self-centered.
Follow us on Twitter @CNNOpinion.
Join us on Facebook/CNNOpinion.
The opinions expressed in this commentary are solely those of Dean Obeidallah.