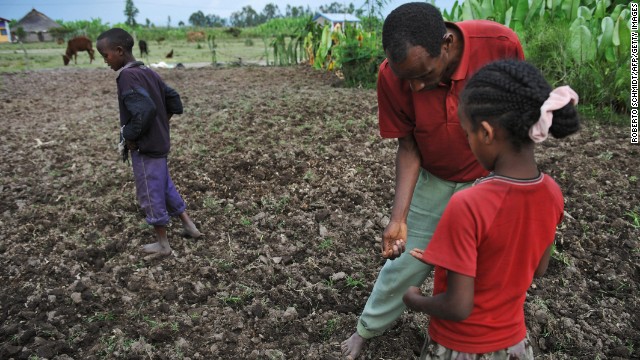 A farmer and his children plant a field with bean seeds and fertilizer in southern Ethiopia in 2008, a year after severe floods destroyed most of the food crop. Ethiopia is the country 10th most vulnerable to climate change effects,
according to a 2013 report by Maplecroft
.
Manila, capital of the Philippines, is one of the five cities, all in Asia and all projected to be centers of high economic growth, that face "extreme risk" from climate change impacts, according to the Maplecroft report.
Cambodia is among the Southeast and South Asian countries tipped to face an increased risk of severe flooding because of projected changes in seasonal rainfall.
A fisherman sits in a boat on the shore of Lake Kivu in Goma in August. "There are no big fish because of the gas; we only catch small whitebait," one said of the carbon dioxide and methane that saturate the lake.
Floodwaters course through Odo Ona in Nigeria's Oyo State in 2011. At least 102 people were killed when a dam burst during torrential rain.
Tainted water pours into a containment pond in a Unity field processing facility in what is now South Sudan, where there are concerns about the environmental damage being caused by the oil industry.
Residents of Jacmel, Haiti, make their way through floodwaters as Tropical Storm Isaac dumps heavy rains in August 2012. An extreme exposure to climate-related events, combined with poor health care access, weak infrastructure, high levels of poverty and an over-reliance on agriculture have led to the country being categorized as at "extreme" risk.
Felled trees lie on the mountainside just outside Freetown. African countries account for 14 of the 20 most at-risk nations.
Residents walk past the Parliament in Bissau, capital of Guinea-Bissau. African countries rank as at high risk in the index, partly due to their natural susceptibility to events such as floods, droughts, fires, storms or landslides. But their high ranking is also a product of the vulnerability of the population and the inadequacies of existing infrastructure to adapt to or tackle climate change challenges because of weak economies, governance, education and health care.
Bangladeshis attempt to stay dry above flood waters in the capital, Dhaka. Bangladesh was ranked by Maplecroft the country most vulnerable to climate change, and Dhaka the world's most vulnerable city, due to its exposure to threats such as flooding, storm surge, cyclones and landslides, its susceptible population and weak institutional capacity to address the problem.
10th most at risk: Ethiopia
9th most at risk: Philippines
8th most at risk: Cambodia
7th most at risk: DR Congo
6th most at risk: Nigeria
5th most at risk: South Sudan
4th most at risk: Haiti
3rd most at risk: Sierra Leone
2nd most at risk: Guinea-Bissau
Most at risk: Bangladesh
STORY HIGHLIGHTS
"Surprise" shifts could change climate picture quickly, scientists say
Monitoring of bellwether ecosystems should be stepped up, they say
Change could do "irreparable harm" to future generations, ex-NASA researcher says
(CNN) -- The long, slow process of climate change may trigger "surprise" shifts that could threaten human communities in years or decades, researchers from the National Academy of Sciences warned Tuesday.
In a 200-page report, the scientists call for an early-warning system that would watch bellwethers like Midwestern aquifers, Antarctic ice sheets and tropical coral reefs for signs that a "tipping point" is coming. Accelerated environmental changes can already be seen in the loss of Arctic sea ice and bigger wildfires since 1980, the authors said.
"A lot of these things require not only monitoring what's going on out there in the natural world as well as monitoring what we do in the human-built environment as well; how much dollar-wise do we have at risk?" said Jim White, who led the committee that produced Tuesday's report.
The committee didn't calculate the cost of establishing an early climate warning network. But even in a time of tight budgets, White said, the cost would be "trivial compared to the cost of the assets at risk."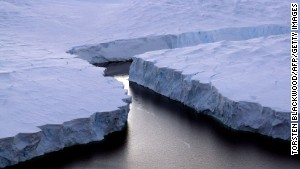 Media's global warming fail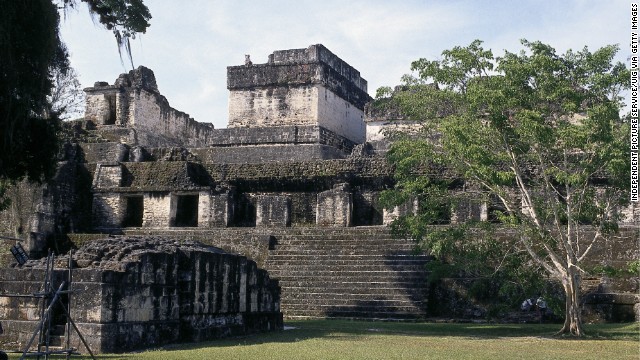 When the Pacific Ocean altered rainfall patterns around the world, the subsequent climate shifts coincided with the fall of Mayan civilization, researchers said, occurring after the peak in A.D. 900. This is the Mayan temple complex at Tikal, Guatemala.
The Tang dynasty also fell during a time of dryness associated with the same event coinciding with the end of Mayan civilization. Dunhuang was a vital command post on the Silk Road during China's Tang dynasty, which ended about A.D. 906.
Based on tree rings in Vietnam, scientists determined that there were serious droughts before the collapse of the Angkor kingdom. Shown here are temples of Angkor Wat in Cambodia; there are more than 100 temples in the area built between A.D. 802 and 1220.
Models wear re-created robes from China's Yuan dynasty, which lasted from A.D. 1279 to 1368. The area shares the same climate as Angkor, which collapsed about the same time.
The Akkadian empire -- about 2350 to 2150 B.C. -- collapsed around a time of dryness, as indicated by continental dust that was blown from Mesopotamia into the Gulf of Oman.
Members of Khartoum's student union demonstrate in 2011 in Sudan. This is a region where conflicts may have been associated with El Nino Southern Oscillation, according to researchers.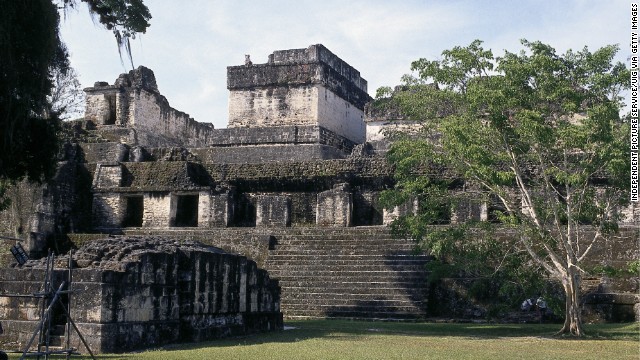 Photos: Climate change and human conflict
"We have trillions of dollars of infrastructure in cities along the coast alone," said White, a geochemist and paleoclimatologist at the University of Colorado. When a bank wants to protect the money in its vaults, "You don't crab about how much the cameras cost," he said.
But, he added, "at a time when we should be understanding more and observing more about our environment, we're actually observing less."
The idea of long-term climate change driven largely by the use of fossil fuels, which release heat-trapping carbon dioxide emissions into the atmosphere, is controversial politically but accepted as fact by most researchers. The concentration of heat-trapping carbon dioxide hit a concentration unseen since prehistoric times at the benchmark Mauna Loa observatory in May, and scientists reported in 2012 that the ice sheets covering Greenland and Antarctica were losing mass at an accelerating rate.
Tuesday's report states that there's a high risk of increased extinctions of land and sea life and the disappearance of the Arctic icecap in summers within this century. There's a moderate risk of increased heat waves, a decline in ocean oxygen levels and rapid changes to ecosystems that would threaten food and water supplies, the scientists note. Watching for those symptoms would give communities that depend on those ecosystems the ability to adapt, White said.
City-size iceberg drifts from Antarctica
And there's a "probably low" but unknown risk that warmer rising seas could undermine the ice sheet that covers western Antarctica, raising average sea levels far more and more quickly than the roughly 1 meter (3 feet) they're now projected to increase by 2100. That would make it much harder for coastal cities like Miami, which is already seen as the U.S. city most vulnerable to climate change, to adapt in time.
"Warm water, as one could imagine, is the enemy of ice, and we don't monitor ocean currents and ocean temperatures near the ice sheet nearly as much as we should," White said.
Other feared effects -- such as the sudden release of large volumes of methane from thawing Arctic tundra or the disruption of the Atlantic Ocean currents that carry warm water into the northern latitudes -- were given a low chance of occurring on a rapid scale. That's not to say that they won't happen, just that they're likely to happen gradually, White said.
Global average temperatures are up about 1.5 degrees Fahrenheit (0.8 degrees Celsius) since the 1880s, according to NASA. The United Nations has been trying to get member nations to reduce carbon emissions enough to limit warming to 2 degrees C (3.6 F).
But in a paper published the same day as the National Academy's report, NASA's former top climate scientist warned that a 2-degree increase would still inflict "irreparable harm" on future generations.
"These growing climate impacts, many more rapid than anticipated and occurring while global warming is less than 1 degree C, imply that society should reassess what constitutes a 'dangerous level' of global warming," James Hansen, now the head of the climate science program at Columbia University in New York, wrote in the online, peer-reviewed scientific journal PLOS One.
Continuing to burn fossil fuels at today's rates "would be an act of extraordinary witting intergenerational injustice," Hansen and his colleagues concluded.