Lindsey Vonn's comeback speeds up at Lake Louise
December 7, 2013 -- Updated 2207 GMT (0607 HKT)
STORY HIGHLIGHTS
Lindsey Vonn improves to 11th in second comeback race
More confident display in Lake Louise downhill
Maria Hoefl-Riesch completes double at Canadian resort
Switzerland's Patrick Kueng wins men's super-G at Beaver Creek
(CNN) -- Lindsey Vonn's comeback continued with an improved 11th position in a downhill at Lake Louise Saturday as Maria Hoefl-Riesch completed a double at the Canadian resort.
The German, who won Friday's event in the same discipline, recorded a time of one minute 55.09 seconds for a commanding victory.
Tina Weirather of Liechtenstein finished second with Anna Fenninger of Austria completing the podium.
Vonn, who has 14 World Cup wins to her name at Lake Louise, was only 40th in her first race since February Friday but skied with more confidence and attack in her latest performance.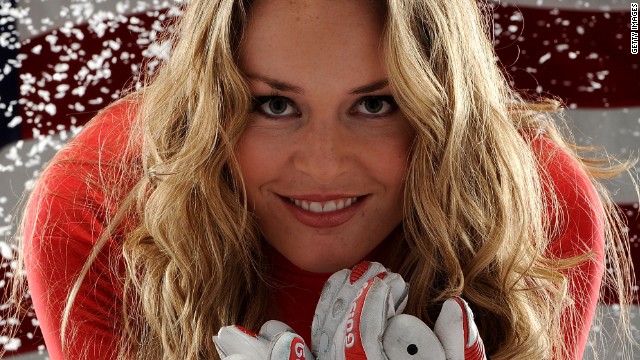 Injury is an occupational hazard for skiers. But for American Lindsey Vonn the road to recovery from a serious injury has been a long and painful one.
Vonn had to be airlifted off the slopes at the 2013 World Championships after a horrific knee injury, which led to a lengthy spell on the sidelines.
Vonn's rehabilitation was overseen by both Red Bull and the U.S. Ski team, a case of a slowly-slowly approach to make sure no further damage was done to the joint.
Vonn made a sensational return to action the following August at a U.S. team training camp in Chile's Andes Mountains. She insisted her damaged right knee felt as good as her unaffected left knee.
Vonn's attempted return to competitive skiing has come under heightened scrutiny because of her relationship with the world's top-ranked golfer Tiger Woods.
Vonn stretches her troublesome knee as she prepares for downhill training at Copper Mountain, Colorado -- but it's one step forward two steps back for the 29-year-old as she aggravates the injury.
There are celebrations at last for the Olympic champion as she finishes fifth in December's Super-G at the World Cup in Lake Louise, Canada.
There is more misfortune as Vonn pulls out of a downhill race in December. She announces in January 2014 that she will not defend her downhill title at February's Winter Olympics in Russia.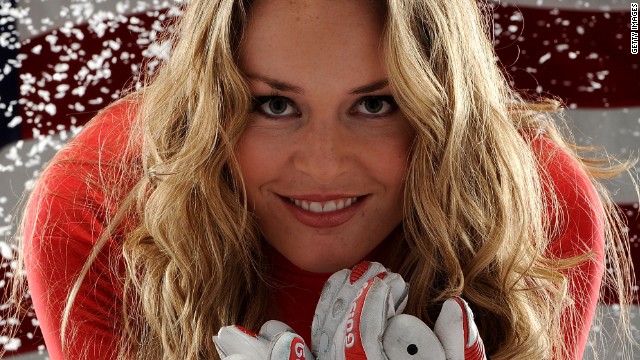 Lindsey Vonn's comeback on ice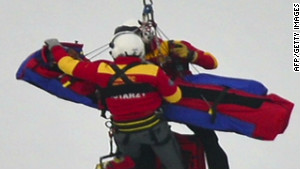 Lindsey Vonn airlifted after crash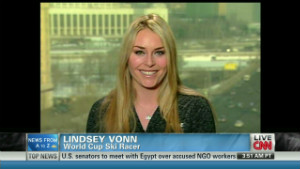 Skier Lindsey Vonn wins fifth World Cup
She briefly had the green light for the fastest split, beating Weirather at that point, but she gave up time on the bottom section.
Read: The snow queen returns to the slopes
Vonn was left 1.26 seconds adrift of Hoefl-Riesch, who will bid for a hat-trick of wins in a super-G Sunday.
The popular Vonn suffered a serious knee injury in a bad crash at the world championships in Schladming last season and her return was delayed by a mishap in training last month.
She is aiming to earn a place on U.S. skiing team for the Sochi Winter Games in February, defending her Olympic downhill title.
She was first American Saturday, also heading in-form Lara Gut of Switzerland, who took 13th place.
Hoefl-Riesch leads the downhill standings and has taken over at the top in the overall from Gut.
On the men's World Cup circuit, Switzerland's Patrick Kueng won the super-G at Beaver Creek in Colorado, the first Swiss man to win a speed event since March 2012.
Read: Svindal sets new Norwegian record
Kueng finished 0.24 seconds ahead of Austrian Otmar Striedinger, who claimed his first podium from the unfavorable start number of 45.
Austrian Hannes Reichelt and Italian Peter Fill, who finished second and third in Friday's downhill, tied for third place.
Keung has moved into second place in the overall standings behind Aksel Lund Svindal of Norway, who finished seventh in the latest super-G after winning the opener at Lake Louise.

February 20, 2014 -- Updated 1404 GMT (2204 HKT)

The ghostly lights wind up from the base of the mountain. Heart rates are also rising. This race is held on a notorious downhill ski course -- but in reverse.
January 29, 2014 -- Updated 1846 GMT (0246 HKT)

CNN's Christina Macfarlane looks back at the history of Austria's Kitzbuhel ski race.
January 29, 2014 -- Updated 1948 GMT (0348 HKT)

Swiss downhill skier Didier Defago on preparing for Sochi which could be his final Olympic appearance.
January 29, 2014 -- Updated 1849 GMT (0249 HKT)

CNN's Christina Macfarlane explores a new technology that customizes the entire boot to your foot.
January 28, 2014 -- Updated 1349 GMT (2149 HKT)

With Lindsey Vonn out of the Winter Olympics, the woman who was once America's skiing sweetheart has the chance to reclaim her crown.
February 4, 2014 -- Updated 0515 GMT (1315 HKT)

If you're scared of heights, then this is not for you -- a glass cube perched at the top of a 12,600-foot peak in the French Alps.
December 16, 2013 -- Updated 1127 GMT (1927 HKT)

CNN's Christina Macfarlane goes on patrol with a a seasoned ski rescue team in the French Alps.
December 16, 2013 -- Updated 1125 GMT (1925 HKT)

CNN's Christina Macfarlane meets Giant Slalom world champion Tessa Worley in Lyon, France.
December 13, 2013 -- Updated 1556 GMT (2356 HKT)

From GoPro cameras to avalanche airbags. CNN's Christina MacFarlane puts the latest skiing gadgets to the test.
December 2, 2013 -- Updated 1659 GMT (0059 HKT)

CNN's Christina MacFarlane talks to teenage skiing sensation Mikaela Shiffrin.
December 2, 2013 -- Updated 1659 GMT (0059 HKT)

CNN's Christina Macfarlane finds out how designers and engineers made Beaver Creek race course from scratch.
December 2, 2013 -- Updated 1658 GMT (0058 HKT)

CNN's Christina MacFarlane looks at the equipment that makes the world's best skiers faster.

Today's five most popular stories