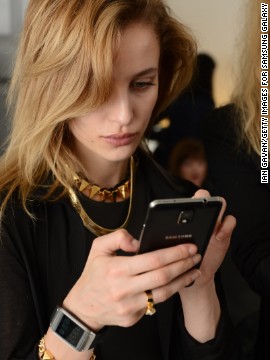 The Samsung Galaxy Gear is the latest gadget which changes the way we use our smartphones. It links up with Samsung's Galaxy smartphones and tablets to let users know when they receive a call, text message or e-mail.
Google Glass could soon be saving some companies millions of dollars per year. Smartglasses will be particularly useful for workers who need to use both hands to complete complex tasks, such as conducting surgery or fixing a car.
Also rumoured: The Apple smartwatch. They've given nothing away except a major harbinger in the form of a registered trademark - 'iWatch'. Predictions are a-plenty and this concept design by Federico Ciccarese is probably the most realistic one out there.
Far less likely to hit an Apple store near you yet a product of the same imagination is Ciccarese's design for a wearable iPhone 5. Inspired by the pre-release rumor that Apple's iPhone 5 would be "spider-like," his concept has metal legs that clamp around the hand.
The web is replete with rumors of a Google timepiece and this is how one designer, called Adrian Maciburko, imagines it to look. His Google Time concept would respond to a series of gestures and voice searches to navigate the OS, displaying information like weather, notifications and maps.
Apple's voice recognition software, called Siri, treats these types of queries as a joke. But soon, technology will deliver highly relevant information based on information gathered about you. If you're overweight, it could let you know.
Mobile innovations that will change your life
Mobile innovations that could change your life
Mobile innovations that will change your life
Mobile innovations that will change your life
Mobile innovations that could change your life
Mobile innovations that could change your life
STORY HIGHLIGHTS
The smart phone has revolutionized our personal and professional lives by performing as a multimedia computer
It will continue to change your life as intelligent e-agents become personalized
Smart phones will evolve in ways that mean they won't need screens -- or big batteries
They will also increasingly become your wallet, as cash and credit cards become fixtures of the past
Editor's note: Daniel Burrus is a leading futurist on tech trends and innovation. He is the author of six books, including the New York Times best seller Flash Foresight. The opinions expressed in this commentary are solely those of Daniel Burrus.
(CNN) -- The smart phone has revolutionized our personal and professional lives. More than just a phone, they are powerful, networked multimedia computers that we carry with us every day.
Over the next 10 years, they'll get far more advanced, transforming every business process including how we sell, communicate, collaborate, train, and educate.
Here are five ways the mobile phone will change your life over the next decade: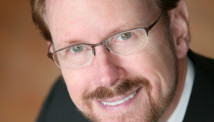 Daniel Burrus
1. Your phone will be your personal assistant. The introduction of Apple's Siri (an intelligent e-agent) gave us a taste of how advanced our phones could be. As Siri-like agents rapidly advance, they will turn into personal assistants, searching the web for you and delivering focused, highly relevant information based on how well it knows you.
The 3D web on your smart phone will be a game-changer for business
Daniel Burrus
Your phone will know your preferences, likes, and needs. It will automatically compile, present, and share what's pertinent to you.
Read more: What is the sharing economy?
Additionally, forget just talking to a faceless voice. Your intelligent e-agent will have a face when you are looking at the screen and a personality that you choose.
You'll even see celebrities and cartoon characters licensing the rights to their digital likeness and personality, to be used as intelligent e-agents for both adults and children.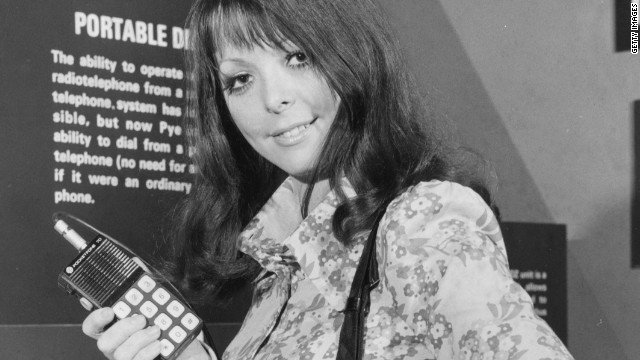 In this image from 1972, a model demonstrates a "portable radio-telephone" by Pye Telecommunications at a London exhibition called "Communications Today, Tomorrow and the Future."
Martin Cooper hoists an early phone, the Motorola DynaTAC 8000X. Cooper made what is widely considered to be the first cellphone call from a New York City sidewalk in 1973.
Tony James, bassist for British New Wave band Sigue Sigue Sputnik, with his girlfriend Janet Street Porter, in 1986. This brick-like model is also known as a "Zack Morris phone" after the phone-toting character on TV's "Saved by the Bell."
Franck Piccard of France talks on a mobile phone after the Mens Super G Slalom event at the 1988 Winter Olympic Games in Calgary, Canada. He won the gold medal. The phone, however, was shut out.
One of the most prominent pop-culture appearances of these early brick cellphones was on TV's "The A-Team," which ran from 1983-87. This fool appears to have stolen Hannibal's iconic device. We presume that Mr. T's B.A. Baracus (not pictured) pities him.
It's no iPhone. In this image from 1989, Allan Z. Loren, then-president of Apple Computer USA, talks on a mobile phone as cyclists ride past.
The Motorola MicroTAC Classic was released in 1991 and modeled after 1989's MicroTAC 9800x, which sold for up to $3,495.
NASCAR driver Rusty Wallace talks on a cellphone during practice for the Daytona 500 in February 1996. Perhaps he's complaining to his barber about his hair.
Republican presidential candidate Pat Buchanan does a radio interview via a clunky cellphone from his campaign bus in Roswell, Georgia, in March 1996.
Philips demonstrates its new digital phone, The Synergy, in 1997 at a press conference in Dubai. The then-advanced device offered wireless access to e-mail, Internet and faxes.
It's Y2K ready! A Samsung Electronics employee shows off this spiffy ''Millennium Multimedia Phone IMT-2000'' at a trade show in 1999 in Geneva, Switzerland.
Nigel Rundstrom of Nokia shows off the company's new mobile phone, the catchily named DoCoMo Nokia NM502i, in Tokyo in March of 2000. No explanation was given for his hat.
Even Microsoft chairman Bill Gates was not immune from holding ugly phones. Here he makes a point with a "new generation" cellphone during his annual "state of the industry" speech at the COMDEX convention in Las Vegas in November 2000.
This image from 2000 shows the Ericsson MP3 Handsfree and the Samsung Uproar MP3 Phone. Cute idea, making a telephone that also lets you listen to your music. Too bad it never caught on.
The Palm Treo 600 phone, pictured here in 2004, integrated voice calls with e-mail and Internet-browsing capabilities. And a nubby little antenna. The device was three years ahead of the iPhone but couldn't save Palm, which was dead by 2012.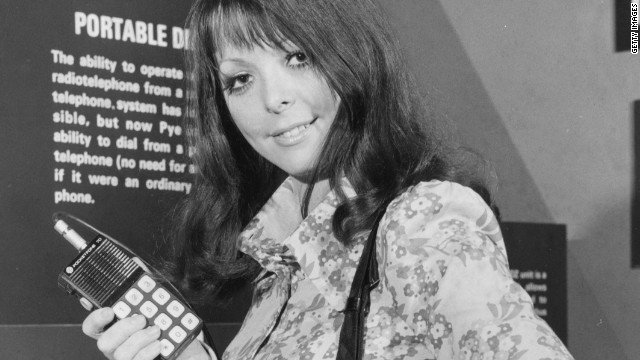 When cellphones were hideous
2. Many smartphones won't have a screen. The traditional smart phone with a screen will not go away, but you will have an option for a screen-less smart phone.
This will be a very popular and highly adopted smart phone because without the screen, you get rid of much of the need for a big battery.
Read more: Microsoft's smart bra
Think of the screen-less smart phone like the little piece of jewelry people wore on the old Star Trek TV show. The screen-less smart phone will be touch and voice activated.
When you tap it, you'll be connected to your intelligent e-agent, which is part of a super computer in the cloud. Whatever you need, your intelligent e-agent will be able to verbally give you the information, such as turn-by-turn directions and your email content
3. Augmented reality will make life easier. With augmented reality (AR), you use your smartphone camera to see a live image of a scene in front of you, and an AR app will overlay on the screen pertinent details about the image.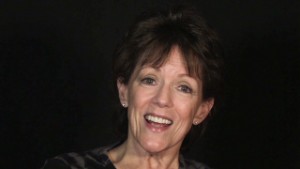 'I'm the original voice of Siri'
For example, you can activate the AR app and using your phone's camera, point the camera to a far off mountain range, and text will overlay onto the image indicating, for example, the name of the mountains, their elevation and typical fauna.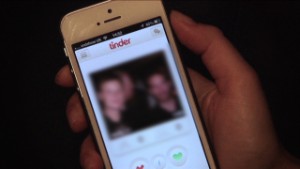 How tech helps beat social barriers
The app does this by using the device's GPS, digital compass, and motion sensors to detect where you're pointing the camera.
Read more: Etsy disrupts global supply chains
But it can go much further.
Imagine walking down a busy shopping district looking for a shoe store that sells a particular brand. With AR, you could tell your phone what you want and then pan your phone's camera down the street.
The name of each store and what brands they sell will appear on your screen, overlaid on the image of the street. Even better, this technology could also be used inside large stores to help you find specific items.
Read more: The Twitter billionaire who believes in small business
4. Your smart phone will have a 3D display and a 3D web browser ... and you won't need special glasses to view it. Instead of just viewing web pages on your smart phone, you'll be able to go into environments (or stores or showrooms) and maneuver around in them, just as you do on devices like the Xbox.
Alternatively, you'll be able to see things sticking out from the screen, again without the special glasses.
The 3D web on your smart phone will be a game-changer for business.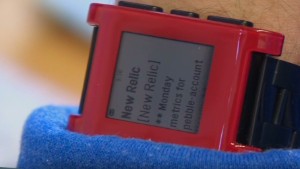 Check e-mails on your watch
5. Your smart phone will increasingly become your wallet. Our wallets are switching from being leather to being phone-based.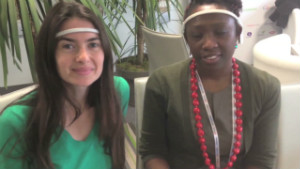 Can a headband read your mind?
That means we will use cash and physical credit cards less often, instead making purchases using our smart phones. This makes security even more important.
We will use cash and physical credit cards less often, instead making purchases using our smart phones
Daniel Burrus
Read more: My year of living open source
We already have near-field communications (NFC) chips taking hold in smart phones. These chips can help to speed a transaction when you're buying something. You just get your smart phone close to a cash register that's equipped with a NFC reader and you can do the transaction.
The use of biometrics will also increase as an identifier of who you are. This will include having fingerprint readers like the latest iPhone, audio analysis of your voice, and facial recognition features in phones.
By using all these things together -- your fingerprint, voice, and face -- your phone will provide a secure payment method.
Read more: The trouble with Apple's Touch ID
This is just a small sampling of what we'll see for future smart phone technology. All of these advancements are in their early stages today.
So keep in mind that if it can be done, it will be done. The question is, who will be first?
The opinions expressed in this commentary are solely those of Daniel Burrus