Did sprint king Usain Bolt beat a Buenos Aires bus?
December 16, 2013 -- Updated 1253 GMT (2053 HKT)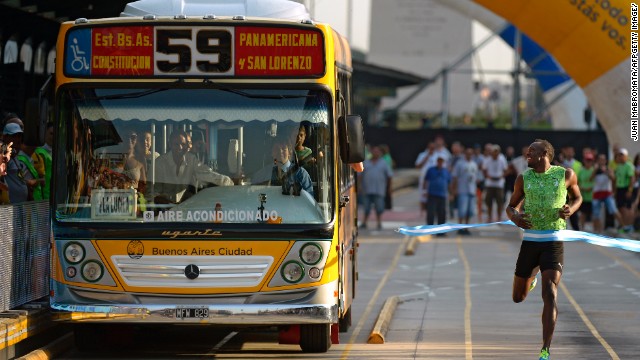 Six-time Olympic gold medalist Usain Bolt races a No. 59 bus in Argentina's capital city, Buenos Aires -- and wins.
Bolt, who holds the world 100m record with a time of 9.58 seconds, completed the 80m race ahead of the public bus that was packed with passengers and afterward shook hands with the driver.
Bolt poses for photos while having a massage prior to the race, on the famous 9th of July Avenue in Buenos Aires, and told reporters he was aiming to defend his three Olympic titles in Rio 2016.
Bolt, from Jamaica, won the IAAF Athlete of the Year award for the fifth time in six years back in November.
Bolt also posed for photos with the Mayor of Buenos Aires, Mauricio Macri. The world's fastest man didn't have to get out of third gear to win the duel.
Bolt vs. Bus
Bolt vs. Bus
Bolt vs. Bus
Bolt vs. Bus
Bolt vs. Bus
STORY HIGHLIGHTS
Usain Bolt races a Buenos Aires passenger bus in Argentina and wins
The 80-meter race was part of a campaign to encourage kids to try athletics
Bolt says his aim is to defend his three Olympic titles in Rio in 2016
(CNN) -- He's beaten the best sprinters the world has to offer -- but how would Usain Bolt fare against a Buenos Aires bus?
The six-time Olympic champion from Jamaica is never one to shirk a challenge, even if it means racing something 20 times his size.
But while the bus -- crammed with passengers -- worked through the gears Bolt cruised to victory on 9th of July Avenue in Argentina's capital.
The stunt was part of a drive to encourage more kids to take up athletics with the 27-year-old also racing against a clutch of fellow sprinters overs 120m.
Read: Bolt finishes 2013 on top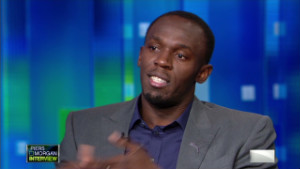 Usain Bolt channels inner Bob Marley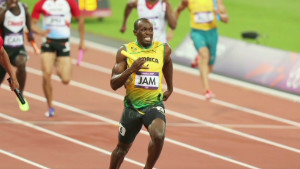 Usain Bolt: I try to clear my mind
Bolt told a press conference he hoped to be back in South America for the 2016 Rio Olympics to defend his 100m, 200m and 4x100m relay titles for the second time.
"One of my main goals is to go to the Rio Olympics, as I was saying, to do it again," he told reporters.
"To defend my titles and it's never been done three times so, for me, that's me trying to set the bar as high as possible. To just push the barrier."
Bolt, who also holds the 100m and 200m world records, spoke of his first foray into running as part of the drive to boost participation in Argentina
"The first race I actually won was when I was 10-years-old," he explained. "My cricket coach bet me to run at my sportsday -- if won I would get a box lunch and I won. It was great."
Bolt's defeats are few and far between but he revealed the occasional reverse helps to refocus him.
"Losing helps to learn how to motivate myself to learn how to win again," he said. "Winning is happiness for me."