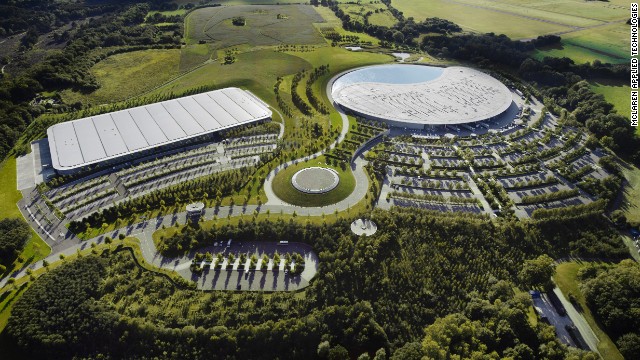 The McLaren Technology Center in Woking, England, is home to not only the company's Formula One aspirations but also to a wing of its applied technologies venture MAT.
The MAT workforce focuses on technical strands in a wide variety of industries from energy to medical trials.
For its Winter Olympics project, two engineers are focused on helping the British team's bobsleigh and skeleton racing medal aspirations.
Caroline Hargrove project manages the Winter Olympics commitment at MAT, having working previously in F1 with McLaren.
Hargrove's main task was to build the F1 team's simulator, which is used by drivers such as former world champion Jenson Button.
MAT's work is not just on equipment such as the sleds used, but it also helps coaches with the athletes' physiological preparations.
MAT's first project with Britain's Olympians, following conversations with UK Sport, was with skeleton racer Amy Wiliams, who went on to win gold at Vancouver 2010.
The team also worked on several different sports at London 2012, most successfully with Britain's cyclists as it shaved fractions of seconds off riders' times.
Inside McLaren's Winter Olympics operation
Inside McLaren's Winter Olympics operation
Inside McLaren's Winter Olympics operation
Inside McLaren's Winter Olympics operation
Inside McLaren's Winter Olympics operation
Inside McLaren's Winter Olympics operation
Inside McLaren's Winter Olympics operation
Inside McLaren's Winter Olympics operation
STORY HIGHLIGHTS
McLaren Applied Technologies working with GB team in quest for Sochi medals
Major targets for MAT are in skeleton and bobsleigh with a crack unit of engineers
MAT enjoyed success at London 2012 with canoeing, cycling, rowing and sailing
Project leader helped create F1 simulator used by McLaren's drivers
(CNN) -- If 2013 was an "annus horribilis" for McLaren, then next year provides a double chance of redemption for the motorsport giant -- and Russia will play a key role.
By the time Sochi hosts the country's first Formula One race next October, McLaren bosses will know if the team has been able to bounce back from one of its worst seasons in more than two decades, with major technological changes required due to the sport's new engine rules for 2014.
But well before then, the British manufacturer's innovations will have been put to the test at the same seaside resort, as Russia hosts its first Winter Olympics.
McLaren is working with the UK team -- specifically skeleton and bobsleigh -- via its applied technologies operation MAT in a bid to help improve GB's medal chances in February.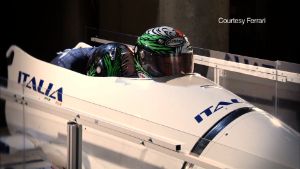 A helping hand from Ferrari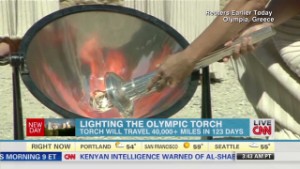 Sochi 2014: The torch begins its journey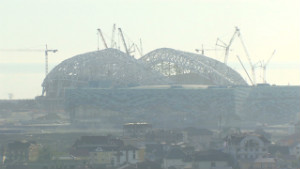 Sochi's Olympic challenges one year out
"It's similar work to what we did with the Summer Olympics, concentrating on sports with a greater chance of medals," says MAT project manager Caroline Hargrove, who used to work for the McLaren F1 team and created the race simulator which drivers such as Jenson Button use away from grand prix weekends.
For a team so synonymous with success -- 182 grand prix victories, eight constructors' titles and 12 drivers' championships -- this year has been an undoubtedly unwanted blot on McLaren's copybook.
Button and Sergio Perez -- who has since been replaced by rookie Kevin Magnussen -- were ninth and 11th respectively in the drivers' standings, with the team a lowly fifth in the constructors' table, more than 450 points behind dominant Red Bull.
But McLaren has previous success at the Olympics, with Team GB winning 30 of its 65 medals at London 2012 in sports with which MAT was involved: canoeing, cycling, rowing and sailing. Half of those were gold.
It is a model that clearly works -- MAT also worked with skeleton racer Amy Williams to a lesser degree on her path to Olympic skeleton success at the last Winter Games in Vancouver -- and there is a sense of excitement of another medal haul at Sochi.
Brought in by the government-funded agency UK Sport, MAT will focus on the downhill sledding disciplines.
"What we've done for the other sports, it's more generic in that we've done a little bit and still do a few programs with UK Sport, and we ran workshops recently with all the coaches for inspiration looking at other sports," Hargrove told CNN.
"In our case, we showed the side of Formula One, and the equipment and technical side of it."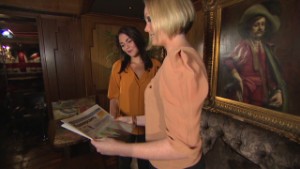 Sochi Games: Need help with Russian?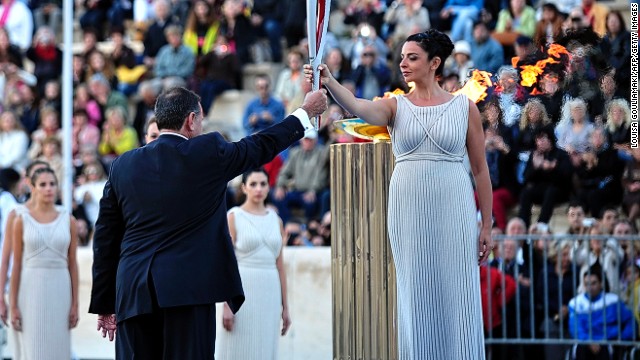 Actress Ino Menegaki, playing a high priestess, hands the Olympic flame to the president of the Hellenic Olympic Committee, Spyros Kapralos, at the Panathenaic stadium in Athens.
Kapralos (left) hands the flame over to Russia's Deputy Prime Minister Dmitry Kozak ahead of its trip to Moscow, before starting its 65,000-kilometer journey in Sochi on October 7.
The last torchbearer of the Greek leg, figure skater Panagiotis Markouizos, lights the cauldron at the Panathenaic stadium to end a week-long journey.
A previous torchbearer, Manolis Katsiadakis the general secretary of Greece's Olympic Committee, lights the flame in front of the ancient Temple of Parthenon on top of the Acropolis hill on October 4.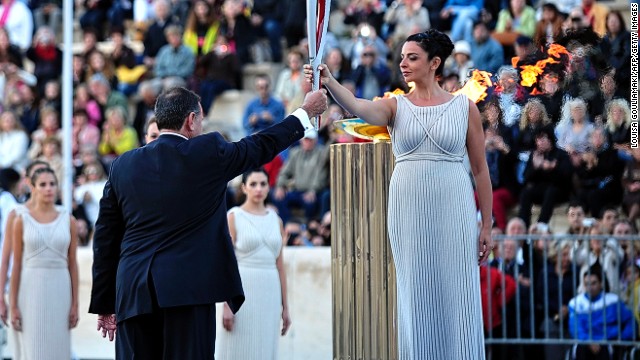 Greece passes Olympic flame to Russia
The work done by MAT varies from use of its dynamic chassis rig -- also known as the shaker rig -- which is used on the development of F1 cars and now skeletons and bobsleds to run the rule over their respective suspensions.
Its technology is used to make both the equipment and the kit worn by British athletes, but also in data analysis and how the human body reacts to the skeleton and bobs in question. However, in order to keep an edge on rival teams, the specifics are kept closely guarded.
There are also strict rules which restrain MAT's area of operations.
"We don't have enormous margins for imagination," Hargrove says. "They prescribe the type of steel and where rubber can be used -- and that's hardly anywhere. But like in F1, we are able to use attention to detail to make things as near to perfect and that we assemble things as well as we can."
The bobsleighs are being tested in France to measure the gains that have been made.
"We can see a tangible time difference that we have made with the bobsleigh," Hargroves adds. "Our measurements are by the millisecond."
The Olympic projects are relatively small scale compared to MAT's other business strands, which span from pharmaceutical trials to working with the behemoths of oil and gas.
A solitary MAT engineer is working fulltime on each of the skeleton and bobsleigh projects, even testing the equipment themselves on the ice at high speed -- true workplace immersion.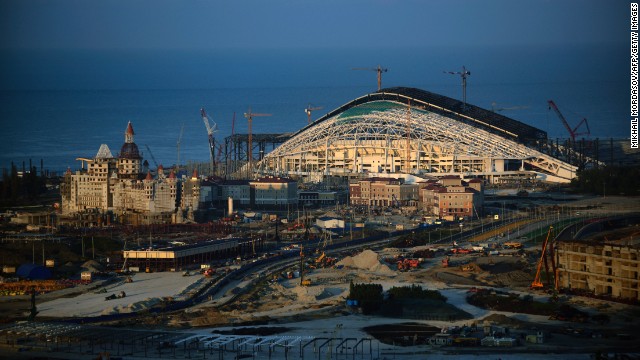 The main 40,000 all-seater Olympic Stadium, which has been nicknamed 'the fish' will host the opening and closing ceremonies.
The 12,000 Bolshoi Dome will host the highly-anticipated ice hockey final where the host nation will be hoping to challenge for the gold medal.
Located in the center of the Olympic Park, the Adler Arena will allow up to 8,000 spectators to watch the world's top speed skaters battle it out to claim sporting immortality.
The snowboarding and freestyle competitions will take place at the "Rosa Khutor" Extreme Park in the Mountain Cluster. The venue has already been used for World Cup events and is considered one of the top facilities in the world.
Russian ice dancer, World and Olympic champion, Tatiana Navka, performed with her partner at a ceremony celebrating the one year countdown to the Winter Games.
Australia's Heath Spence took part in a Men's Bobsleigh training run at the Sanki Sliding Centre, one of the 2014 Winter Olympics venues which is located at Rzhanaya Polyana, 60 kilometers northeast of Sochi.
Russia's President Vladimir Putin has taken a keen interest in the Games, visiting Sochi to ensure the project is finished in time. He visited the Olympic Village with Dmitry Chernyshenko, the CEO of the organizing committee.
With the Games set to start on February 7, the city faces a race against time to be ready. Workmen are up against tight deadlines with construction still to be completed.
The world's top ski jumpers will be hoping to fly through the air and onto the podium at the RusSki Gork center.
The view from 2,300 meters above sea level around Sochi. This photo was taken from Rosa Khutor resort, which will host the Alpine events.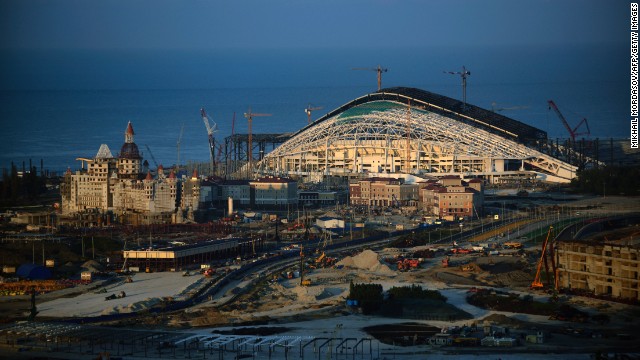 Sochi gets ready to put on a show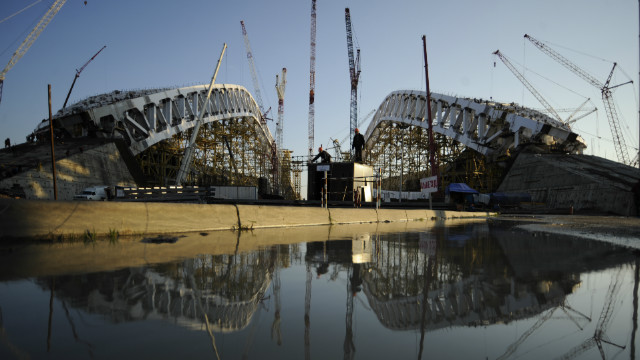 With a year to go before the 2014 Winter Olympics in Sochi, the Russian organizers are seeking to complete one of the world's largest construction projects.
This picture, taken on January 23, 2013, gives an indication of the size of the 40,000-capacity "Fisht" Olympic Stadium that will host the opening and closing ceremonies.
The total cost is expected to top $50 billion, with much of the infrastructure being built from scratch. This picture taken on January 24 shows a view of a new hotel constructed near a railway station between Adler and Krasnaya Polyana Olympic venues in the Caucasus Mountains.
Down in the city itself, work is still being completed outside the "Iceberg" Skating Palace -- seen here on January 22.
A high-speed rail line will link the mountain venues with the seaside stadiums, a journey expected to take 45 minutes. "You can go to downhill alpine skiing events in the morning and watch track and figure skating in the evening," U.S. Olympic Committee official Patrick Sandusky told CNN.
Speed skating is one of the Olympic sports that has already held test events, despite outer parts of the venue still being under construction.
Former World Cup alpine skiing champion Ivica Kostelic blamed the course setup after injuring his knee on the way to victory at a test event at the Rosa Khutor mountain venue in February 2012.
The "RusSki Gorki" Jumping Center at the Krasnaya Polyana resort will host ski jumping and Nordic combined competitions, and has already held test events.
The shooting range will be used in the biathlon competitions. It hosted test events in late January 2013.
The Bolshoi Ice Dome will host some of the ice hockey events.
Americans Charlie White and Meryl Davis triumphed in the figure skating Grand Prix Final held at Sochi's Iceberg Skating Palace in December 2012.
Russia's sports-loving president Vladimir Putin was a guest at the figure skating. "They're putting in a lot of effort to make sure it will come off correctly, and Vladimir Putin showing up is a good sign about how important it is and how much they care," White told CNN.
"A lot of the things weren't finished, but they had done an amazing job on the rink, with the signs, the locker rooms," White said. "It's well placed, easy to get to, and the warmup area is well equipped."
The older, traditional buildings of the Black Sea resort are now being surrounded by more modern structures.
This aerial picture taken on May 18, 2012, shows a general view of the construction area of the Olympic Park.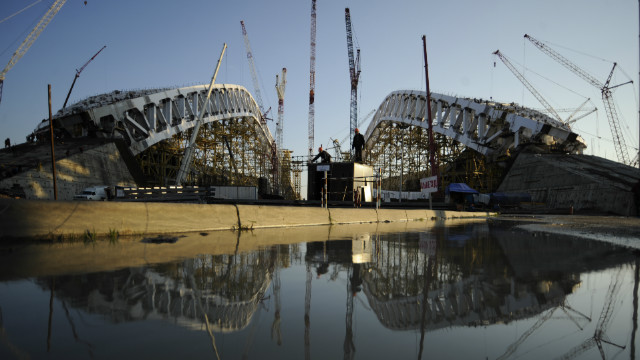 Sochi: One year to go
At Sochi, MAT will be in direct competition with McLaren's traditional F1 foe Ferrari, which has been working with the Italian Olympic team -- in particular with the bobsleigh.
"There's definitely a little bit of rivalry with Ferrari in this," says Hargrove. "You always want competition, it helps to push you on."
For Hargrove, who was brought up in Montreal, Canada, with a love of winter sports, this project is a perfect fit. And she sees the love of sport as being a key ingredient to her team's success.
"When I interview people for jobs, one of my questions is are they sports fans," she says. "Sports fans tend to be inherently competitive and that is good for this working environment. It also means if and when you employ them you can bear them in mind for future sporting projects."
For all MAT's collective brainpower and tech nous, however, she acknowledges that there is only so much they can do for the competitors.
"It's all about the athletes," she points out. "If an athlete gets injured, there is nothing the kit will do without the athlete. But we hope to support what we believe is very real potential for medals.
"It's great working with people that are so driven, especially the coaches who don't see much of the limelight."
Read: Dr. Ice's quest for Sochi glory
UK Sport covers MAT's expenses and time costs -- though otherwise the work is done on a non-profit basis -- and has given open access to its data.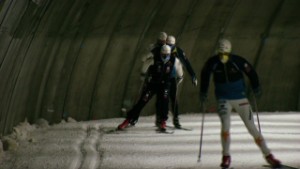 World's longest indoor ski tunnel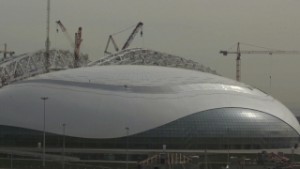 Will Sochi be the most connected Games?
However, not all the athletes are 100% compliant. Kristan Bromley, who runs his own skeleton-making business, is understandably loathe to share details of his intellectual property so he and his partner Shelley Rudman will be without MAT's backing in terms of their equipment.
"That said, Kristan has still worked with us on other aspects," adds Hargrove.
In addition, there have been skeptics of what is, on the surface, an alternative approach to the Winter Olympics, and Hargrove relishes that.
"The thing is that we don't have all the solutions," she says. "But by doing this it generally brings in more lateral thinking to the discussions."
Research from Infostrada has suggested that Great Britain is set for its most successful Winter Olympics, with a predicted five medals. Should that be the case, that will be in now small part down to MAT, and the world of F1.
Read: The free spirit of freestyle skiing
Read: Skeleton racer - 'I had to stop breaking my body'