'Walking Dead' creator sues AMC over profits from zombie series
December 19, 2013 -- Updated 0030 GMT (0830 HKT)
STORY HIGHLIGHTS
"Walking Dead" creator hasn't gotten "one dollar in profits," his lawsuit says
Frank Darabont accuses AMC of "self-dealing" by charging itself a low license fee
"Walking Dead" fee is half that of "Mad Men," but show gets 4 times the viewers, suit says
Darabont developed the TV series from Robert Kirkman's comic book series
Los Angeles (CNN) -- The creator of the "Walking Dead" television series accuses AMC of cheating him out of millions of dollars in profits from the zombie hit.
AMC, which produces the series, allegedly charged its own cable network an "artificially low" license fee to carry the show, according to a lawsuit filed by Frank Darabont Tuesday.
"The sole goal of this sham transaction is to enhance the profits of the parent company by minimizing the revenues that go into the 'pool' of funds for the show's profit participants," the complaint said.
Frank Darabont worked for years to develop the television series from Robert Kirkman's comic book series, the lawsuit said. It became a "monumental hit" for AMC when it debuted in 2010, it said.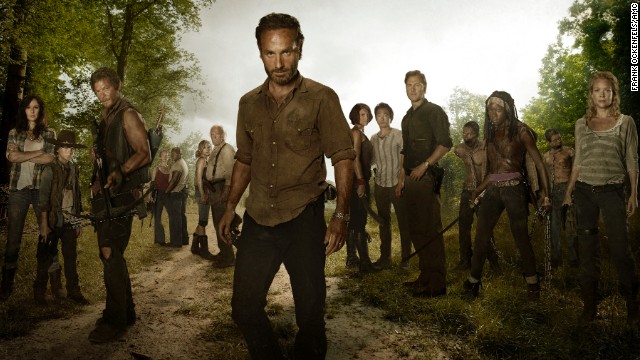 Rick Grimes, played by Andrew Lincoln, center, tries to keep some sense of normalcy in a post-apocalyptic world overrun with walkers on AMC's "The Walking Dead," but characters come and go quickly on the gruesome show. Here's a look at some of the key characters we've lost:
Among the most shocking deaths this season was that of young Lizzie (Brighton Sharbino, left), who died at the hands of Carol (Melissa Suzanne McBride, right) after killing her younger sister Mika. Lizzie's sense of right and wrong and life and death had been warped by the zombie apocalypse. Just as she did earlier in the season, Carol had to make the decision that someone was too dangerous to live. Carol urged Lizzie to follow her therapy of "look at the flowers" before she shot her in the back of the head.
Shane Walsh (Jon Bernthal) turned on his best friend, Rick Grimes, and lured him into the woods, apparently with plans to kill him and steal Rick's wife, Lori. Rick stabbed Shane, but he came back as a zombie, and Rick's son Carl had to shoot Shane to put him down.
T-Dog (IronE Singleton) was bitten helping Carol escape zombies at the prison.
Dale Horvath (Jeffrey DeMunn) was killed by a zombie.
Lori Grimes (Sarah Wayne Callies) died during childbirth. Her son, Carl, apparently shot her (heard, but not seen on camera) to prevent her from becoming a zombie.
Sophia Peletier (Madison Lintz) got lost in the woods. She later turned up as a zombie locked in the barn on Hershel Greene's farm. Sheriff Rick Grimes shot her in the head to finish her off.
Amy (Emma Bell) was bitten by a zombie. Her sister, Andrea, had to put her down after she revived as a zombie.
Merle Dixon (Michael Rooker) was killed by the Governor, reanimated as a zombie and put down by his brother, Daryl, who stabbed him multiple times.
Andrea (Laurie Holden) was bitten by Milton, who became a zombie after being stabbed by the Governor. She shot herself so she wouldn't become a zombie. This was heard off camera but not seen.
In one of the show's most heartbreaking losses, Hershel Greene (Scott Wilson) was decapitated and killed by the Governor.
After being stabbed by Michonne, the Governor (David Morrissey) was shot to death by Lilly.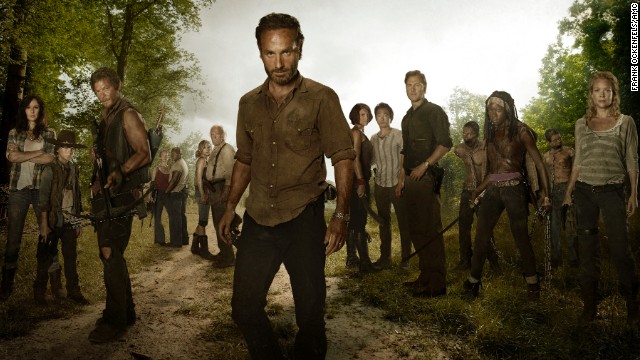 Photos: Key characters killed on 'Walking Dead'
"Despite four seasons of unprecedented programming success and profitability for defendants, Darabont has not received and may never receive one dollar in profits for developing the series," the suit said.
Darabont, who wrote, directed and produced the first season, was fired by AMC during the second season. The lawsuit contends he was replaced as the showrunner so that AMC could avoid negotiating a new deal with him.
AMC and its lawyers did not immediately respond to the court filing.
Darabont's complaint points to the difference between the fee AMC charges its own company for each "Walking Dead" episode compared to the license fee paid to a third party for the AMC series "Mad Men" as evidence of the company's "improper and abusive practice of 'self-dealing.'"
The "Mad Men" production company gets $3 million per episode from AMC, while the fee is just $1.45 million per "Walking Dead" episode. The drama about a 1960s New York ad agency draws just 25% of the audience that the series about the survivors of a zombie apocalypse gets, the lawsuit said.
Darabont and CAA -- the Hollywood talent agency that helped him pitch the show to AMC -- have been deprived of "tens of millions of dollars of profits from the series," the suit said. The contract provides that they get a total of 20% of the "Modified Adjusted Gross Receipts," which is a pool of all the money brought in by the production with the production costs subtracted.
"License fees can be manipulated, however, when the entity producing the show and the entity broadcasting it are controlled by the same parent company, or where the network owns and/or controls the production company," the complaint said.
After two years, the accounting claimed a $55 million deficit in the pool, the lawsuit said. AMC paid itself nearly $49 million in license fees, but production costs totaled $104.5 million, the suit said. The deficit grows with each season, it said.
CNN first learned of the story from Twitter.
CNN's Henry Hanks contributed to this report.

Part of complete coverage on
July 24, 2014 -- Updated 2006 GMT (0406 HKT)

ITN's Dan Rivers reports from the hospital where those injured by an attack in Gaza were being treated.
July 25, 2014 -- Updated 1808 GMT (0208 HKT)

Flight attendants are wearing black ribbons to show solidarity with fallen colleagues in "a tribute to those who never made it home."
July 25, 2014 -- Updated 2016 GMT (0416 HKT)

Hamas: "Lift the siege." Israel: "End the rockets." The two sides' demands will be difficult to reconcile.
July 23, 2014 -- Updated 0804 GMT (1604 HKT)

When the Costa Concordia and its salvage convoy finally depart Giglio, the residents will breathe a sigh of relief -- and shed a tear.
July 22, 2014 -- Updated 2053 GMT (0453 HKT)

CNN's Richard Quest speaks to Malaysia Airlines' Hugh Dunleavy about how the airline industry needs to react to MH17.
July 24, 2014 -- Updated 2042 GMT (0442 HKT)

From Maastricht to Melbourne, and baroque theaters to block-long warehouses, these stores make bookish travelers look stylish.
July 23, 2014 -- Updated 1857 GMT (0257 HKT)

A nun, an AIDS researcher, an athlete and a family traveling on summer vacation. These were some of the victims aboard MH17.
July 22, 2014 -- Updated 0021 GMT (0821 HKT)

Prince George isn't your average one year old. He started walking before he was one. Oh, and, he's going to be king -- of 16 countries.
July 18, 2014 -- Updated 0621 GMT (1421 HKT)

In an ambitious plan to upgrade urban India, Prime Minister Narendra Modi says he will build 100 "smart cities" across the country.

CNN joins the fight to end modern-day slavery by shining a spotlight on its horrors and highlighting success stories.

Browse through images from CNN teams around the world that you don't always see on news reports.
July 25, 2014 -- Updated 1317 GMT (2117 HKT)

After just one day of competition, a new sport has emerged at the Commonwealth Games in Glasgow: snapping selfies with the Queen.

Today's five most popular stories