Supermaxis under challenge in closely fought Sydney-Hobart classic
December 26, 2013 -- Updated 1555 GMT (2355 HKT)
STORY HIGHLIGHTS
Rolex Sydney-Hobart yachting classic gets underway Boxing Day
628-nautical mile race nicknamed 'Bluewater Classic'
Wild Oats XI favorite for seventh line honors win
New Zealand boat Giacomo challenges supermaxis
(CNN) -- Six-time winner Wild Oats XI was involved in a tense battle for the race lead as the Rolex Sydney to Hobart Yacht race entered its first night Thursday.
Wild Oats XI and fellow 100-foot supermaxi Perpetual Loyal led the 94-strong fleet out of Sydney Harbor on Boxing Day morning in a spectacular and fast start.
But both have close company in the form of Giacomo -- a smaller Volvo 70 class boat -- owned by New Zealander Jim Delegat.
Giacomo -- then named Groupama -- was the 2011-12 Volvo Ocean Race winner and could pose a threat to the supermaxis, given favorable conditions.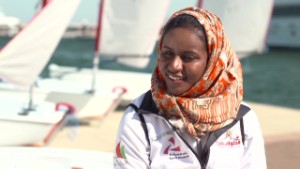 Celebrating a year in sailing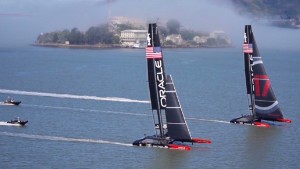 Greatest America's Cup finale ever?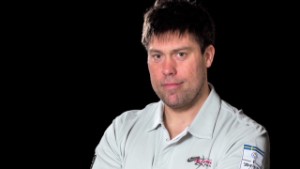 The day that changed everything
Read: Official Rolex Sydney-Hobart website
With the big entry for the 'Bluewater Classic' organizers insisted on a three-line start and in early tussling Perpetual Loyal and arch-rivals Wild Oats XI tangled.
Perpetual Loyal flew a protest flag but decided not to proceed after a team meeting.
"At first we thought we had been fouled," owner Anthony Bell to the race's official website.
He added later: "Pretty light winds (11-12 knots ) so doing our best to keep boat going as fast as we can in non-ideal conditions."
The scene looks set for the closest finish to the 628-nautical mile race for many years with two other 100-footers Ragamuffin (Syd Fisher) -- last year's runner-up to Wild Oats -- Grant Wharington's Wild Thing and the Hong Kong entry Beau Geste -- a black-hulled 80-footer -- also in contention.
Read: Wild Oats XI clinches 2012 edition in record time
Conditions are likely to rule out the race record of one day 18 hours, 23 minutes and 12 seconds -- set in 2012 by Wild Oats XI -- being bettered, while the weather forecast of gale-force winds Saturday night is likely to hit the smaller and slower boats in the fleet.
Six sailors died in the infamous 1998 edition, with five yachts sinking and nearly half the fleet retiring.
This year's is the 69th staging of the Sydney-Hobart, with 22 international entrants battling for line and handicap honors with the Australian challengers.

Part of complete coverage on
MainSail
August 19, 2014 -- Updated 1136 GMT (1936 HKT)

Over 300 miles from the nearest ocean, competitors in one of the world's fastest sailing races prepare for battle.
August 11, 2014 -- Updated 1544 GMT (2344 HKT)

London's new superyacht hotel is so enormous, authorities had to lower the water level by five meters just to fit it under a bridge.
August 21, 2014 -- Updated 1155 GMT (1955 HKT)

His mast-walking stunts have attracted over 3.5 million hits on YouTube, but Alex Thomson just wants to get back to doing what he does best.
July 28, 2014 -- Updated 1432 GMT (2232 HKT)

Elizabeth Meyer talks to CNN's Mainsail about the "Armageddon battle" to restore the pioneering J-class boat Endeavour.
August 21, 2014 -- Updated 1150 GMT (1950 HKT)

Ship captains of the future won't be salty sea dogs with their hand at the helm, and the ocean at their feet.
July 10, 2014 -- Updated 1348 GMT (2148 HKT)

Like "Downton Abbey," Henley's Royal Regatta reminds its visitors of an England of old. But for how much longer?
August 21, 2014 -- Updated 1156 GMT (1956 HKT)

Nine months at sea, one change of clothes, freeze-dried food and a strange language. Could you cope?
June 11, 2014 -- Updated 1317 GMT (2117 HKT)

Can a $134 million budget and the royal seal of approval bring the coveted America's Cup back to British shores for the first time in sailing history?
June 3, 2014 -- Updated 1554 GMT (2354 HKT)

Bored of lounging on your superyacht in the Mediterranean? An increasing number of millionaires are now sailing their luxury vessels to the ends of the Earth, to get their kicks.
May 22, 2014 -- Updated 1613 GMT (0013 HKT)

He's one of the great landscape artists, but JMW Turner also had a watery passion -- and his maritime travels are being retraced.
May 20, 2014 -- Updated 1022 GMT (1822 HKT)

How do you get a foot on the property ladder, when you live in one of the most expensive cities in the world? The answer may lie in the water...
May 6, 2014 -- Updated 1142 GMT (1942 HKT)

Quadriplegic yachtswoman Hilary Lister was saved from suicide through the sport of sailing. Now she is plotting a voyage across the Atlantic.
Today's five most popular stories