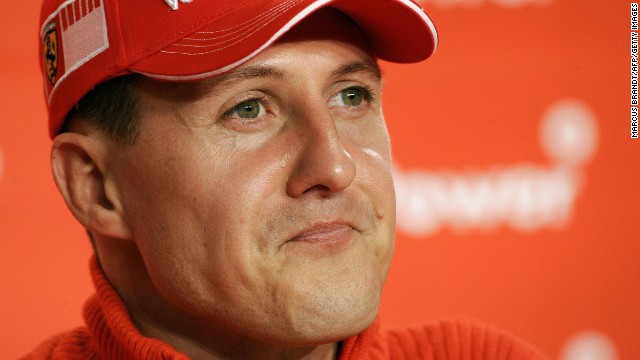 Seven-time Formula 1 champion Michael Schumacher was hospitalized December 29 after suffering "severe head trauma" from a ski accident in the French Alps. He is no longer in a coma and has since been transferred to a hospital in Lausanne, Switzerland for rehabilitation. Here's a look back at his personal and career highlights:
Schumacher is hoisted by his pit crew at the Australian Grand Prix track in Adelaide, Australia, after winning the Formula 1 World Drivers Championship in 1994.
Schumacher holds up the victory trophy, left, and the French Republic President's trophy after winning the French Formula 1 Grand Prix in Magny Cours, France, in 1995.
Schumacher meets Pope John Paul II in 1999.
King Juan Carlos of Spain congratulates Schumacher after he won the Spanish Formula 1 Grand Prix in 2001.
Schumacher checks out an Enzo Ferrari at Frankfurt's International Motor Show in 2003.
Schumacher steers his Ferrari in front of a Eurofighter on the track of a military airport in Grosseto, Italy, in 2003.
Schumacher sits in his car before the start at the inaugural Chinese Grand Prix in 2004 in Shanghai.
A man rides past a poster with Schumacher's likeness in Bahreman, Iran, in 2005.
Felipe Massa hugs Schumacher after Massa won first place in the Formula 1 Grand Prix of Turkey in Istanbul in 2006.
Schumacher drives during a practice session at the Australian Formula 1 Grand Prix in Melbourne in 2006.
Schumacher celebrates his win at the Formula 1 Grand Prix of Germany in 2006 in Hockenheim, Germany.
Schumacher's pit team works on his car during the Formula 1 Grand Prix of China in Shanghai in 2006.
Schumacher arrives for an awards ceremony in Oviedo, Spain, in 2007.
Schumacher autographs the T-shirt of an earthquake victim in Costa Rica in 2009.
Shumacher presents the new Mercedes SLS AMG, also the 2010 Formula 1 safety car, in Geneva in 2010.
Schumacher visits the European Parliament in Strasbourg, France, to test eSafety technologies in 2011.
Formula 1 champion Michael Schumacher
Formula 1 champion Michael Schumacher
Formula 1 champion Michael Schumacher
Formula 1 champion Michael Schumacher
Formula 1 champion Michael Schumacher
Formula 1 champion Michael Schumacher
Formula 1 champion Michael Schumacher
Formula 1 champion Michael Schumacher
Formula 1 champion Michael Schumacher
Formula 1 champion Michael Schumacher
Formula 1 champion Michael Schumacher
Formula 1 champion Michael Schumacher
Formula 1 champion Michael Schumacher
Formula 1 champion Michael Schumacher
Formula 1 champion Michael Schumacher
Formula 1 champion Michael Schumacher
Formula 1 champion Michael Schumacher
STORY HIGHLIGHTS
Hospital officials say Michael Schumacher required immediate brain surgery
The Formula One legend is in critical condition, the hospital says
German suffers head injury off-piste in the French resort town of Meribel
Resort's director says 44-year-old hit his head on a rock after falling
(CNN) -- Michael Schumacher, the most successful driver in Formula 1 history, is in critical condition after suffering severe head trauma in a skiing accident in the French Alps on Sunday, hospital officials said.
The 44-year-old German, who retired from the elite motorsport for the second time in 2012, fell and hit his head on a rock, said the director of the Meribel resort where Schumacher was skiing.
Schumacher was in a coma when he arrived at the University Hospital Center of Grenoble and required immediate brain surgery, hospital officials said in a written statement.
But doctors haven't released details about his injuries or his prognosis.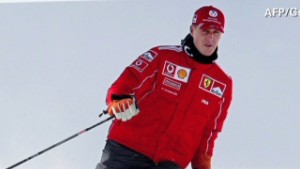 Michael Schumacher's condition unchanged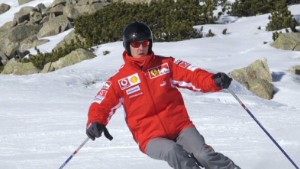 What happened in Schumacher accident?
Resort director Christophe Gernignon-Lecomte said the incident happened while Schumacher was skiing off-piste (on unmarked slopes) Sunday morning in the mountains of Meribel resort between Georges Bauduis Piste and La Biche Piste.
Gernignon-Lecomte told CNN the racing star was wearing a helmet when he hit his head. Rescuers reached him minutes later and airlifted him to a nearby hospital, he said.
It's unclear what caused the accident, the resort director said.
"We have to wait for a police report," he said. "There is an open investigation going on. We insist on the fact that Michael Schumacher was skiing off-piste and his fall is not linked to an avalanche."
Schumacher's spokesperson Sabine Kehm released a statement to the official F1 website, confirming the accident had happened on "a private ski trip."
"He was taken to hospital and is receiving professional medical care," she said.
"We ask for understanding that we cannot give continuous information about his health. He was wearing a helmet and was not alone. For his fall, no other person was involved."
A spokesman for the first-aid responders in Meribel -- who asked not to be named as a matter of protocol -- confirmed that Schumacher was wearing a helmet.
He said Schumacher had been transferred from the Hospital of Moutiers to the Grenoble Hospital, where there is a trauma center.
The spokesman added that the injury was "not life-threatening" and that Schumacher was conscious at the scene of the accident.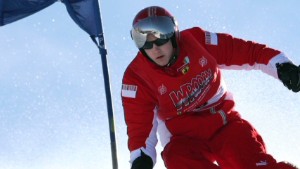 Schumacher in 'critical' condition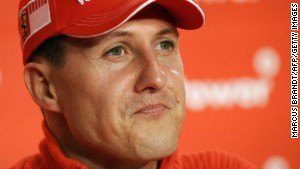 Racing 'legend' in critical condition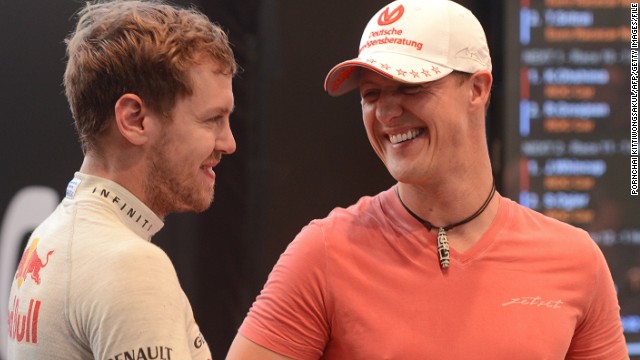 Sebastian Vettel is proving to be a worthy successor to fellow German driver Michael Schumacher (right) as the biggest star in Formula One.
Seven-time world champion Michael Schumacher made his Formula One debut in 1991. Shortly after making his bow, the German posed for this photograph at the go-kart circuit in his hometown of Kerpen where he began his racing career.
German karting coach Gerhard Noack helped shape the careers of Schumacher and four-time world champion Sebastian Vettel at the Kerpen track. CNN presenter Amanda Davies went to meet Noack for a rare television interview.
When Noack spotted Vettel's talents, he hoped to make him the next German prodigy. Here Vettel is an 18-year-old about to drive an F1 car for the first time in a 2005 private test for BMW Sauber.
A young Vettel (shown here in 2008) says he looked up to Schumacher in his early F1 career -- but soon he would edge closer to his hero's achievements.
Schumacher won five of his seven world titles in the scarlet colors of the Ferrari team. Noack expects Vettel to one day leave Red Bull as he seeks to add to his titles -- will he join Ferrari?
There were solo celebrations for Vettel at the 2013 Indian Grand Prix as another victory clinched his fourth straight world title with the supreme Red Bull team. The 26-year-old is tipped to one day surpass Schumacher as the sport's most decorated driver.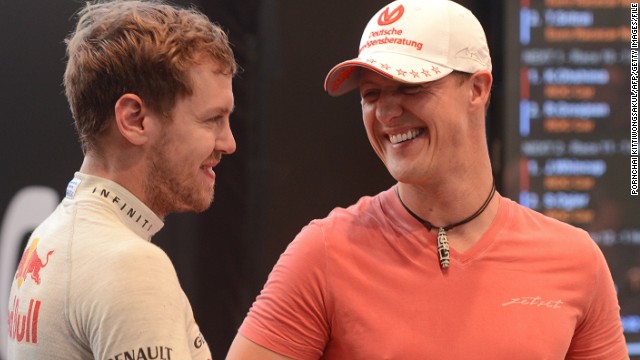 Vettel and Schumacher's route to success
Former French F1 driver Olivier Panis visited the hospital in Grenoble but was not able to see Schumacher, BFM reported.
"I will come back tomorrow. Yes I am worried," Panis told BFM.
"I know that his family has arrived. As I am here in Grenoble, I want to come to him and say hello, for old times' sake. He is a great champion and someone very loved in Formula 1."
Schumacher made his F1 debut in 1991 and had won a record seven world titles by the time of his first retirement in 2006 -- five of those with Ferrari.
He returned to the track with the revived Mercedes team in 2010, but struggled to repeat his earlier glories.
His best finish was third place at last year's European Grand Prix in Valencia, his only podium position in three seasons with the German manufacturer.
Sunday's accident occurred at a popular ski resort in an area known for its challenging slopes.
"The great majority of it is above treeline. which basically means it's literally higher than where trees will grow. And the result is that if you are anything less than a really experienced skier, it's very easy to lose your bearings, because you don't see much in the way of vegetation around you or anything else," said Paul Hochman, a former contributing editor at SKI Magazine. "It's just literally all white, all snow."
British journalist Kevin Garside told CNN that Schumacher is "a very good skier" but acknowledged that he is "fearless" -- like most F1 drivers.
"These people don't recognize fear like you and I do. There is no gene in their body that lets them go slow," Garside said.
"Schumacher wasn't a skier when he joined Ferrari (in 1996) but by the end he was excellent. Each year Ferrari used to have a media week in the Alps in Italy and they would always have a race -- and it was always Schumacher who won. He was a genuinely quick skier.
"But he was always very mindful of the danger around him. I approached him for an interview at the top of the slope and he said it would have to be quick as he wanted to check the piste. That meant he wanted to make sure he understood the slopes, the cambers, even though it was only a fun race."
CNN's Elwyn Lopez, Jonathan Mann and Christina Macfarlane contributed to this report.