Airbus unveils first passenger-ready A350 XWB plane
January 3, 2014 -- Updated 0434 GMT (1234 HKT)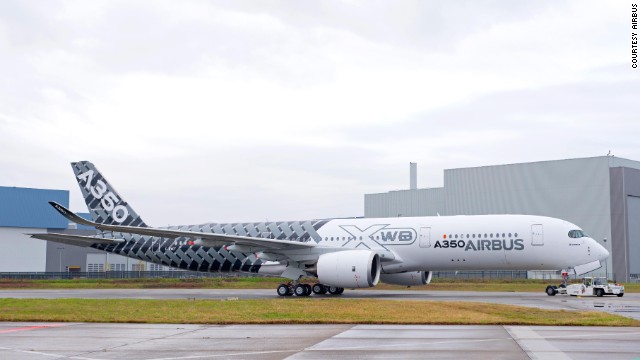 The third A350 XWB test plane with a 'carbon' livery unveiled at Airbus HQ in Toulouse on January 2, 2014.
The test plane will begin 'early long flights' with passengers later this year. The company says it will deliver the first of its new planes to its inaugural customer by the end of 2014.
Who's a pretty boy then? Airbus' first completed A350 XWB is unveiled with a full paint-job in Toulouse, France on May 13, 2013. The plane is set to rival Boeing's 787 Dreamliner in the mid-size aircraft market.
After completion of painting, Airbus' first A350 XWB will begin final testing in advance of its maiden flight. The plane is built to cruise at a speed of Mach 0.85
Over 50% of the aircraft's body is made from composite materials.
The internal cabin width of the aircraft is 5.61 meters, with the A350-1000 seating up to 350 people.
The company says that it will use 25% less fuel compared to current long-range competitor.
The company has 616 orders for the plane.
The nose section of the A350 XWB is made with 5% titanium.
A mock-up of a potential interior on board the aircraft.
A350 XWB equipped for passengers
Airbus A350 XWB
Airbus A350 XWB unveiled
Airbus A350 XWB
Airbus A350 XWB
Airbus A350 XWB
Airbus A350 XWB
Airbus A350 XWB
Airbus A350 XWB
A350 XWB vs. 787
Airbus A350 XWB
STORY HIGHLIGHTS
Airbus unveil first A350 XWB with full passenger cabin
Test flight with people on board will take place later this year
Company states it is on track to deliver first plane to Qatar Airways by end of the year
(CNN) -- The highly anticipated arrival of the Airbus A350 XWB took a small step closer, yesterday.
The European aircraft manufacturer unveiled the latest in its test fleet of the new jet, the MSN2, painted in a new "carbon" livery and the first to be equipped with a full passenger cabin interior.
Test flights of the aircraft began before the Paris Airshow last May. In the coming weeks Airbus will send the MSN2 into the skies on a series of Early Long Flights (ELF) with passengers onboard.
The company says it remains on track to deliver the new aircraft to its first customer, Qatar Airways, in the fourth quarter of this year.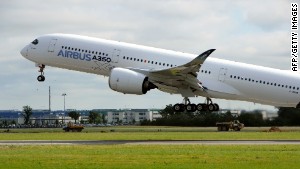 Airbus A350 XWB makes first flight
"XWB" means "extra wide body." Three different iterations of the plane are being built: the A350-800, the A350-900 and the A350-1000, which seat 270, 314 and 350 passengers, respectively, in three-class seating.
Read more: The year ahead in air travel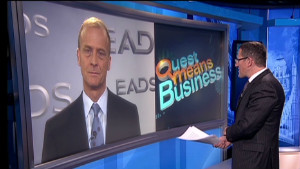 Airbus A350 time crunch
Currently there are 814 orders from 39 airlines on the company's books.
The A350 XWB is the first in a family of super-efficient passenger planes Airbus designed to go head-to-head with rival Boeing's 787 Dreamliner and 777s.
The project for the new jet began in 2006 and was initially criticized by some in the industry, including airlines, for not really advancing the global aviation scene.
Most of the orders for the plane are for the larger -900 and -1000 versions, leading some industry experts to suggest the company may discontinue to offer the -800 and clear the way for a re-engineered Airbus A330.
The distinctive carbon livery of the latest A350 XWB plane reflects how much of the aircraft is made from advanced materials; 53% of the A350 XWB is made up of carbon-fiber reinforced polymer and is Airbus' first carbon-fiber fuselage.

July 8, 2014 -- Updated 0248 GMT (1048 HKT)

Show us how you travel with twitpics and instagram via #howipack
July 7, 2014 -- Updated 0923 GMT (1723 HKT)

Could airlines drop fossil fuel in favor of cooking oil?
July 1, 2014 -- Updated 0940 GMT (1740 HKT)

How do you kill time during flight delays?
June 24, 2014 -- Updated 0800 GMT (1600 HKT)

Fancy stripping off before a flight and getting sweaty with fellow passengers? Head to Helsinki.
June 19, 2014 -- Updated 0255 GMT (1055 HKT)

The skies are under threat. Not from terrorists or hardened criminals, but from everyday passengers who seem to go a little loco.
June 18, 2014 -- Updated 0334 GMT (1134 HKT)

A German entrepreneur claims to have found a way to buy 1 million air miles for as little as $6,500.
June 12, 2014 -- Updated 0213 GMT (1013 HKT)

These days, no fashion house portfolio is complete without a hotel -- or at the very least, a luxuriously designed suite.
June 5, 2014 -- Updated 1039 GMT (1839 HKT)

Is sky the limit for green aviation? Take our quiz and find out.
May 26, 2014 -- Updated 0319 GMT (1119 HKT)

Some collect spoons from their travel, others collect a whole lot more.
May 7, 2014 -- Updated 1507 GMT (2307 HKT)

There is no shortage of adjectives one can apply to airline seats; no wonder that many carriers are looking to make a change.
May 5, 2014 -- Updated 0558 GMT (1358 HKT)

Etihad Airways has unveiled new cabins that are more like suites complete with butler and chef.

Today's five most popular stories