Airbus unveils first passenger-ready A350 XWB plane
January 3, 2014 -- Updated 0434 GMT (1234 HKT)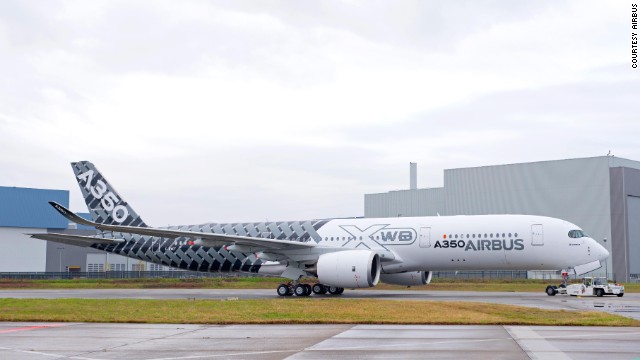 The third A350 XWB test plane with a 'carbon' livery unveiled at Airbus HQ in Toulouse on January 2, 2014.
The test plane will begin 'early long flights' with passengers later this year. The company says it will deliver the first of its new planes to its inaugural customer by the end of 2014.
Who's a pretty boy then? Airbus' first completed A350 XWB is unveiled with a full paint-job in Toulouse, France on May 13, 2013. The plane is set to rival Boeing's 787 Dreamliner in the mid-size aircraft market.
After completion of painting, Airbus' first A350 XWB will begin final testing in advance of its maiden flight. The plane is built to cruise at a speed of Mach 0.85
Over 50% of the aircraft's body is made from composite materials.
The internal cabin width of the aircraft is 5.61 meters, with the A350-1000 seating up to 350 people.
The company says that it will use 25% less fuel compared to current long-range competitor.
The company has 616 orders for the plane.
The nose section of the A350 XWB is made with 5% titanium.
A mock-up of a potential interior on board the aircraft.
A350 XWB equipped for passengers
Airbus A350 XWB
Airbus A350 XWB unveiled
Airbus A350 XWB
Airbus A350 XWB
Airbus A350 XWB
Airbus A350 XWB
Airbus A350 XWB
Airbus A350 XWB
A350 XWB vs. 787
Airbus A350 XWB
STORY HIGHLIGHTS
Airbus unveil first A350 XWB with full passenger cabin
Test flight with people on board will take place later this year
Company states it is on track to deliver first plane to Qatar Airways by end of the year
(CNN) -- The highly anticipated arrival of the Airbus A350 XWB took a small step closer, yesterday.
The European aircraft manufacturer unveiled the latest in its test fleet of the new jet, the MSN2, painted in a new "carbon" livery and the first to be equipped with a full passenger cabin interior.
Test flights of the aircraft began before the Paris Airshow last May. In the coming weeks Airbus will send the MSN2 into the skies on a series of Early Long Flights (ELF) with passengers onboard.
The company says it remains on track to deliver the new aircraft to its first customer, Qatar Airways, in the fourth quarter of this year.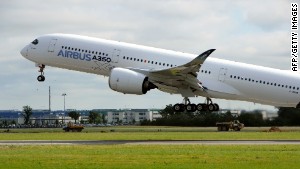 Airbus A350 XWB makes first flight
"XWB" means "extra wide body." Three different iterations of the plane are being built: the A350-800, the A350-900 and the A350-1000, which seat 270, 314 and 350 passengers, respectively, in three-class seating.
Read more: The year ahead in air travel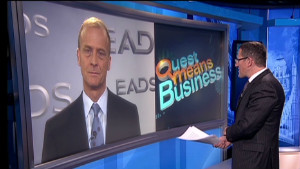 Airbus A350 time crunch
Currently there are 814 orders from 39 airlines on the company's books.
The A350 XWB is the first in a family of super-efficient passenger planes Airbus designed to go head-to-head with rival Boeing's 787 Dreamliner and 777s.
The project for the new jet began in 2006 and was initially criticized by some in the industry, including airlines, for not really advancing the global aviation scene.
Most of the orders for the plane are for the larger -900 and -1000 versions, leading some industry experts to suggest the company may discontinue to offer the -800 and clear the way for a re-engineered Airbus A330.
The distinctive carbon livery of the latest A350 XWB plane reflects how much of the aircraft is made from advanced materials; 53% of the A350 XWB is made up of carbon-fiber reinforced polymer and is Airbus' first carbon-fiber fuselage.

Today's five most popular stories
November 26, 2014 -- Updated 1110 GMT (1910 HKT)

Don't surprise Germans and stick to the agenda in Japan. What international road warriors need to know.
November 14, 2014 -- Updated 0633 GMT (1433 HKT)

Eurostar, the high-speed train company connecting London with Brussels and Paris, has just upped its game.
October 20, 2014 -- Updated 1407 GMT (2207 HKT)

Japan is set to make its mark in the skies with its first new commercial jet for over 50 years, the Mitsubishi Regional Jet, aka the MRJ.
October 4, 2014 -- Updated 0516 GMT (1316 HKT)

Think hotels are deliberately blocking your personal Wi-Fi networks so you'll buy theirs?
October 31, 2014 -- Updated 1749 GMT (0149 HKT)

How would you like to trim three hours off the current commercial jet flight time between Paris and Washington, D.C.?
October 3, 2014 -- Updated 1443 GMT (2243 HKT)

It's been a big week for makeovers in the world of aviation.
August 29, 2014 -- Updated 1525 GMT (2325 HKT)

Aviation isn't known as the most eco-friendly industry; running an airline produces an incredible amount of waste. But some are doing something about it.
August 19, 2014 -- Updated 1514 GMT (2314 HKT)

Airports aren't exactly stress-free zones, but drones, tracking and virtual reality could help make them better places.
August 12, 2014 -- Updated 0906 GMT (1706 HKT)

In many ways, airplanes are a retailer's dream come true. They serve a captive -- often bored -- audience with a disposable income.
July 30, 2014 -- Updated 1835 GMT (0235 HKT)

Takeoff on one of Airbus' new A350WXB test planes is a strangely quiet experience.