STORY HIGHLIGHTS
Bad passenger behavior is on the increase, according to airlines
Aircraft captains and crew are reportedly worried they could be sued for assault if they take actions
IATA wants to clarify the rules on unruly passengers
(CNN) -- From a famous French actor accused of relieving himself in the gangway of a cabin to a unruly passenger that to be restrained on a flight from Iceland to New York last year, bad behavior on planes comes in a variety of forms.
Carriers have said they face daily issues like passengers watching pornography, throwing drinks at cabin crew or being verbally abusive.
But captains and crew are often worried they could be sued for assault if they take action in response.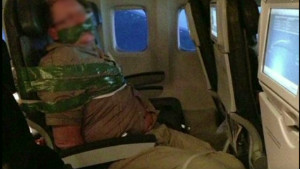 Unruly passenger duct-taped to seat
That's why the International Air Transport Association (IATA) wants to clarify what measurements are allowed to be taken in situations that aren't a clear safety threat.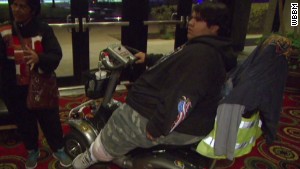 500-pound man too big for airplane?
Airlines have reported over 15,000 incidents to IATA since it started collecting reports of bad passenger behavior in 2007.
"It's something we need to tackle as an industry and across the globe," said IATA spokesperson Chris Goater.
The association wants to address the issue at a diplomatic conference in Montreal in March, hoping for a global agreement on new guidelines.
Golden days of flying a thing of the past
The current legislation is based on the 1963 Tokyo Convention, which governs criminal offenses that pose as serious safety threats, but "the reality of today's industry is very different to that when the Tokyo Convention was developed," states IATA.
We know by research that lack of space can cause stress or even anger and people can become territorial.
Robert Bor, psychologist
Psychologist Robert Bor, who has specialized in passenger behavior and fear of flying, agrees that much has changed since the 1960s.
"In those days flying was dreamlike -- people would dress up to go traveling and the airline adverts reflected the actual experience," he said.
Read this: How to battle the shrinking airline seat
Bor thinks the increase in air rage can be explained by more efficient reporting on one hand, but also by looking at society in general.
"It's evident that people are under a lot of pressure with their time and money," he said. He thinks the proposed revision of the Tokyo Convention is a step in the right direction.
"It is very important that we learn more about air range and that there is common policy between different countries about how to address it."
Stealing wine and threatening crew
But what really causes passengers to behave so badly on flights?
Bor says there are many different factors coming together.
"If you look at air rage cases it's often a fairly ordinary person, and a trigger can be another person who might put their seat back, added with a bit of alcohol consumption and a fear of flying."
Another factor could be the cabin layout and the environment in the aircraft.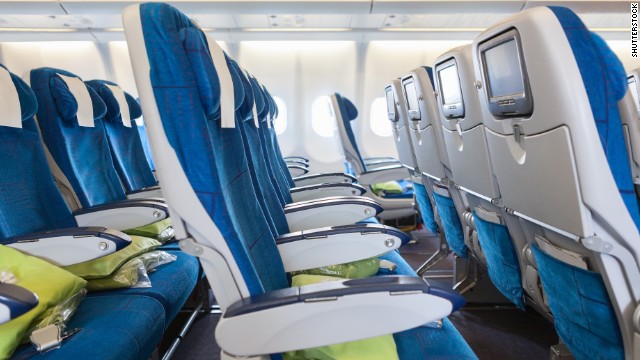 What are the most annoying habits on airplanes? A series of seat recline skirmishes has passengers talking about the aggravations of air travel. Click through the gallery of 20 top irritants.
You folded your suit coat nicely and placed your hat in the allotted overhead space. Too bad Bin Hog just mangled it all while shoving his suitcase, stroller and shopping bags into a space meant for one personal item.
Airplane movies: the opiate of the flying masses. Except when your hyperactive neighbor takes 30 minutes to decide between "Grown Ups 2" or something a little less cerebral. Such behavior earns "passengers who take too long to pick a movie" the number 19 spot on our "most annoying" list.
Coming in at spot 18 -- compulsive leg-shaking. The fidgety leg-shaker isn't all that common, but still annoying when encountered at altitude.
Annoying behavior number 17? Boarding ahead of group number. Most airlines have a system for getting hundreds of passengers aboard in the least amount of time. That's why we schlep on as part of Group A or B or C. Just because you drew the short straw on this one doesn't give you the right to pretend to be dyslexic.
What's more annoying than people rushing to board the plane? Babies crying. Are we really blaming babies for doing what babies do naturally? Sure, as long as they're your kids, and not ours.
"I'd learn some bladder control if I was in the window seat," runs the unspoken complaint. Number 15 on our list -- those who get huffy when you leave your seat.
"Hey, we just landed. ... can you hear me? ... we just landed ... I'm on the runway ... can you hear me now? ... We just landed ... " Annoying behavior number 14: Those who can't bear to wait to deplane before yacking on their cell phones.
We get it -- airlines have cut back on food service, forcing us all to bring our own snacks and meals onboard. But did you really have to clean out the back of your refrigerator? Bringing aboard stinky food isn't just annoying, it's gross too.
Hey, we're trying to read here. Number 12 on the rude behavior list: people who don't know how to use their inside voices on planes.
Coming in at number 11 -- elbow wars. Do you often find yourself elbowing someone else's arm off what should be a shared space? That's armrest hegemony. And it's annoying.
Praise God, the middle seat is empty! Til the guy next to you employs annoying behavior number 10 and lays claim to the no man's land of the middle seat with a book, coat or inflatable neck support. Or long appendage.
Thanks for sharing your globules of diseased saliva. This lonely gentleman may have the only sensible approach to dealing with those who practice annoying behavior number nine -- germ sharing.
Bleep, bloop, blorp. Funny how some of the most irritating things on the planet can be called "games." Even more irritating are people who play them, on a plane, with the sound turned on.
"Sir, is that a ... carry-on?" Annoying behavior number seven: Wielding huge suitcases as carry-ons.
Here we've regressed to the time before the invention of the queue. Don't you just hate people who rush from the back of the plane in an attempt to disembark first?
Another annoying behavior that also falls into the gross category -- cutting fingernails inflight. Toenails are also trimmed at 30,000 feet, but that would have been a really offensive picture.
"Feet nudism" is a common complaint, earning it the number 4 spot on our list. Appalling side note: people who actually go to the bathroom on the airplane in their bare feet.
We've all encountered the toilet hogger. What are they doing in there, you wonder as you hover cross-legged by the door. Certainly not being considerate of other people.
Annoying travel behavior number two: recliners. Aviation engineers, listen up: No one likes the recline button! Time to reinvent the plane seat.
"He kicked someone's seat-back." Airplane Irritant No. 1 -- seat-back kicking -- invites a violent response.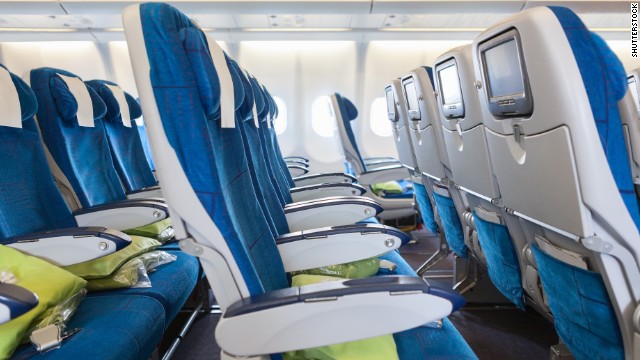 20 rudest things people do on planes
"We know by research that lack of space can cause stress or even anger and people can become territorial," said Bor.
"We might think of it as small trivial things, but actually we know that stress is cumulative."
Read this: Airlines take the pain out of boarding planes
What might be defined as rowdy passenger behavior can vary widely, and IATA has no grading system, says Goater.
Many cases involve alcohol consumption, like a man reportedly stealing wine from a trolley to lock himself in the toilet to drink it.
With a common policy Goater hopes passengers will then have a clear message of the consequences of acting up in the air.
"The small minority that commit unruly behavior and acts will begin to understand the serious consequences of their actions as police authorities and courts will have the necessary legal tools to deal with them in adequate manner," he said.