STORY HIGHLIGHTS
Cristiano Ronaldo scored twice as Real Madrid won 3-0 against Celta Vigo
Portuguese star has now scored 400 career goals in 653 games
Arsenal star Theo Walcott ruled out for six months with injury
Serie A top scorer Giuseppe Rossi to undergo knee surgery
(CNN) -- Cristiano Ronaldo -- the man known as CR7.
So while he managed to take his career goals tally to 400 with a double in Real Madrid's 3-0 win over Celta Vigo Monday, it's rather ironic that he has never scored in the seventh minute of a professional football match.
In fact, Ronaldo has registered in every single minute of a football match throughout his career -- but never in the seventh.
Ronaldo, who brought up the landmark in his 653rd match for club and country, has scored 230 goals for Real, 118 for Manchester United, five for Sporting Lisbon and 47 for Portugal.
The 28-year-old has scored against 109 different teams, in 87 different stadiums with 332 goals coming from inside the penalty area.
Real's victory in its first game back since the winter break, came courtesy Ronaldo's double and an opening strike from Karim Benzema.
Ronaldo dedicated his goals to fellow countryman Eusebio -- one of Portugal's greatest players, who passed away at the age of 71 on Sunday.
Real, which has played 18 games, sits third, five points behind leaders Barcelona and city rival Atletico.
"It was not a good performance and we need to learn how to be tighter at the back," Real coach Carlo Ancelotti told a news conference.
"We lacked balance as we had a lot of players going forward and were open to the counter-attack.
"Celta defended deeply and it wasn't easy but we should have been more balanced when we pressed."
Arsenal
In England, Arsenal star Theo Walcott has been ruled out for up to six months after suffering an anterior cruciate ligament injury.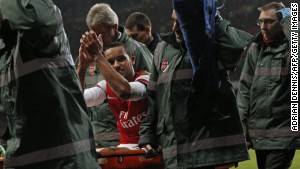 Arsenal's Theo Walcott out with ACL injury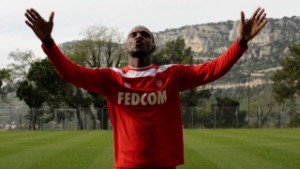 Footballer fights back after cancer
The winger, who suffered the blow during the 2-0 FA Cup win over fierce rival Tottenham on Saturday, is also a huge doubt for the World Cup.
In a statement on its website, Arsenal said: "After coming off injured in Saturday's 2-0 win against Tottenham Hotspur, the Club regrettably announces that Theo Walcott has sustained a ruptured anterior cruciate ligament of his left knee.
"Theo will have surgery in London in the near future and is expected to be out for at least six months, therefore missing the remainder of the season and the World Cup in Brazil in the summer.
"Everyone at Arsenal wishes Theo a speedy recovery and we look forward to seeing him back on a football pitch as soon as possible."
The England star faces a race against time to be ready for the World Cup with his country's first game set to take place against Italy on June 14.
Walcott, who has scored five times in 36 appearances at international level, made his debut at the age of 17 in 2006.
Rossi
Meanwhile, Italy's top scorer Giuseppe Rossi could miss up to three months of the season after being forced to undergo surgery on his knee.
Rossi, who lost two years of his career after suffering an anterior cruciate ligament injury and required two operations, will visit U.S. surgeon Richard Steadman for treatment.
Fiorentina said Rossi picked up a second degree sprain to the medial collateral ligament during the 1-0 victory over Livorno on Sunday.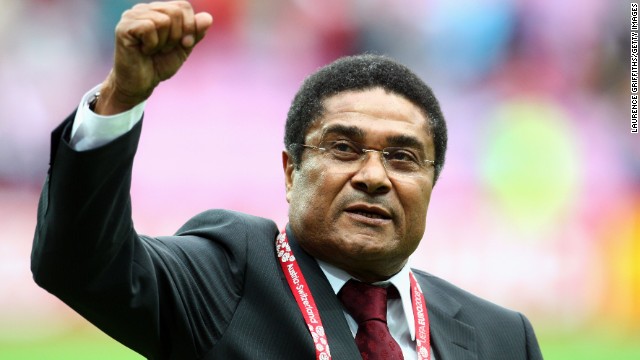 Eusebio, the former Portugal and Benfica striker, passed away on Sunday January 5 after suffering a heart attack. He is regarded as one of the greatest football players of all time.
Born in Mozambique, which was under Portuguese rule at the time, Eusebio moved to Lisbon to play for Benfica. It was there that he won 11 league titles,five national cups and the 1962 European Cup. He scored 733 goals in 745 matches.
"Portugal has today lost one of its most beloved sons, Eusebio da Silva Ferreira. The country mourns his death," President Anibal Cavaco Silva told state television. The government declared three days of mourning.
Eusebio's coffin was taken to Benfica's stadium where fans gathered to pay their last respects. One of Eusebio's wishes was to have his body taken around the stadium so that supporters could say goodbye.
While those who watched Eusebio in his pomp during the 1960s will never forget his grace and guile, there are those who have grown up with stories of the great man. The tales of his achievements have been handed down from generation to generation.
Fans unfurled a banner with Eusebio's face on it as the coffin was paraded around the stadium.
It was not just fans of Benfica who were mourning Eusebio's passing. Supporters of rivals Sporting Lisbon put aside their differences to celebrate the life of the striker -- one of Portugal's most famous men.
The coffin bearers place Eusebio's body down on a gold stand on the halfway line. The funeral takes place later Monday.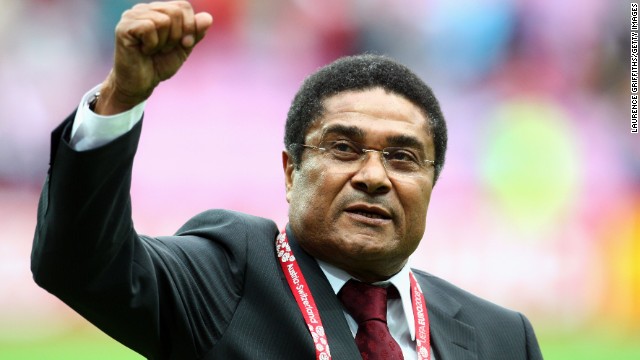 Portugal says goodbye to Eusebio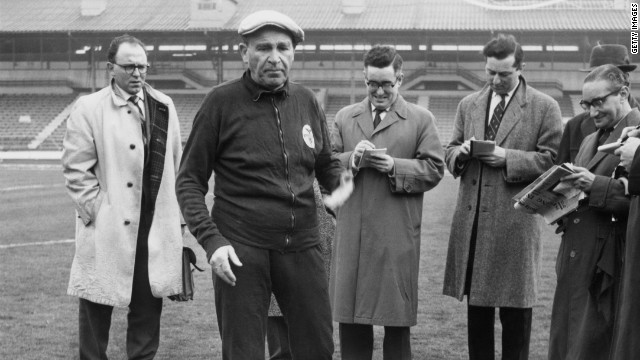 Bela Guttmann was a Hungarian Jew who transformed the face of modern football. He worked across the world, enjoying huge success in Brazil and Portugal, where he won the European Cup on two occasions with Benfica.
Guttmann took some inspiration from the great Gustav Sebes, the man who coached the "Magnificent Magyars" in the 1950s. Under Sebes, Hungary became the first nation to defeat England on its home soil, winning 6-3 in 1953 before reaching the World Cup final the following year. Striker Ferenc Puskas, who is pictured here training at Craven Cottage, scored twice in that famous Wembley game.
During his time in Brazil with Sao Paulo between 1957 and 1958, Guttmann introduced the 4-2-4 system which Brazil used at the 1958 World Cup. Pele is pictured here celebrating after scoring in Brazil's 5-2 World Cup final win over Sweden in Stockholm.
Guttmann led Benfica to glory in the 1961 European Cup final, beating Barcelona 3-2. After arriving at the club from Porto in 1960, Guttmann immediately fired 20 of his squad before going on to win the Portuguese league title two years in a row.
Benfica faced then five-time winners Real Madrid in the 1962 final in Amsterdam, where Guttmann's side produced a famous 5-3 victory. Puskas scored a first-half hat-trick for Real against his former manager but it was not enough as Eusebio fired the Lisbon side to glory with two second-half goals.
Eusebio was brought to Benfica from Mozambique by Guttmann in 1961. Under his guidance Eusebio would go on to greatness, establishing himself as one of the game's most talented players.
When Guttmann left Benfica after a pay dispute following the 1962 European Cup win, legend has it that he left a curse on the club. He is reported to have told the board that they would never win the title again. The following year, Benfica lost 2-1 to AC Milan in the final -- and suffered defeat in four more since then.
Before the 1990 final against AC Milan in Vienna, Eusebio prayed for forgiveness at Guttmann's grave but it did little good as Benfica lost 1-0. That was Benfica's last European Cup final appearance.
Many have compared Guttmann with Real Madrid manager Jose Mourinho. The two are said to have shared many traits, including their man-management skills, fiery tempers and winning mentality. Mourinho's father, Felix, played against Guttmann's Benfica side, saving a penalty from Eusebio.
Portuguese club Benfica are nicknamed the Eagles and before each home game an eagle flies around the Estadio da Luz.
Despite being under pressure for much of the 2013 Europa League final, Fernando Torres raced clear to fire home in style and Chelsea the lead.
Fernando Torres does his best impression of Usain Bolt after giving Chelsea the lead.
Benfica hit back with 22 minutes remaining when Oscar Cardozo netted from the penalty spot after Cesar Azpilicueta handled inside the penalty area.
But with the game looking set for extra time, Branislav Ivanovic popped up at the death to head a dramatic winner and secure victory for Chelsea.
One year on from winning the Champions League, Chelsea's players celebrate with the Europa League trophy.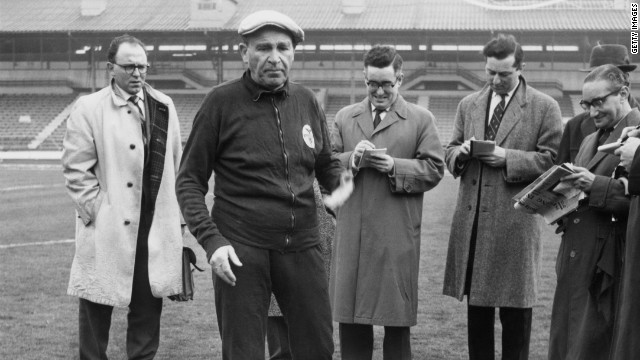 Bela's Benfica 'curse'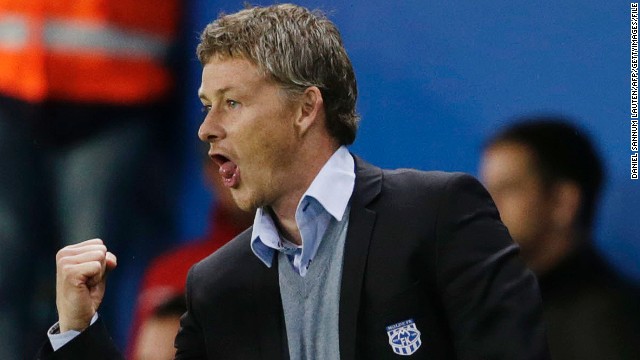 Ole Gunnar Solskjaer has been handed the task of keeping Cardiff City in the English Premier League. The Norwegian has never managed in England before but does have experience in his homeland, where he led Molde to two league titles and a cup win.
Solskjaer made his name as a player at Manchester United, where he spent 11 years between 1996 and 2007, winning six English Premier League titles, two FA Cups and the Champions League.
Solskjaer was often brought off the bench for Manchester United to have an impact on games late on -- a role that he turned into his own. The striker once scored four goals against Nottingham Forest in the space of just over 10 minutes after coming on as a substitute.
Solskjaer will always be remembered by Manchester United fans for his last-minute winner against Bayern Munich in the 1999 Champions League final -- a victory that completed the Treble for the club.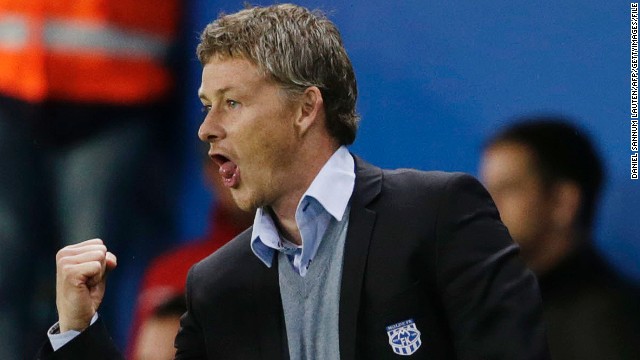 Ole Gunnar Solskjaer appointed as Cardiff manager
Rossi, who has scored 14 goals this season, limped out of the action following a poor tackle from Leandro Rinaudo.
"For a correct valuation of the extent of the damage and the outlook, a visit to a specialist will take place in the next few days," Fiorentina said in a statement.
On the pitch, Kaka inspired AC Milan to a 3-0 win over Atalanta in Serie A with his 100th goal for the club in all competitions.
He added a second after the break and 18-year-old Bryan Cristante netted a third on his full debut.
Milan manager, Massimiliano Allegri, who confirmed on Christmas Day that he will be leaving at the end of the season, told reporters he was delighted with Kaka's performance.
Milan
"Kaka played excellent football working for the team and scoring twice," Allegri said.
"I'm very happy for him and the objective that he's reached.
"We all need to be focused on ending the season in the best way that we can and aware that we still have a long way yet to go."
Elsewhere, Miroslav Klose's stunning strike gave Lazio a 1-0 win over Inter Milan to hand new manager Edoardo Reja a winning start to his second spell in charge.
Reja, who left the club 18 months ago, returned to Lazio after Vladimir Petkovic was sacked following the news that he was set to take over as Switzerland coach.
Napoli sit third in the table following a 2-0 win over Sampdoria thanks to a brace from Dries Mertens.
Verona moved into fifth place with a 3-1 win at Udinese with Luca Toni scoring twice, while Parma came from behind to defeat Torino 3-1 in a hard-fought contest.
At the bottom, Catania overcame Bologna 2-0 while Genoa defeated Sassuolo by the same scoreline.