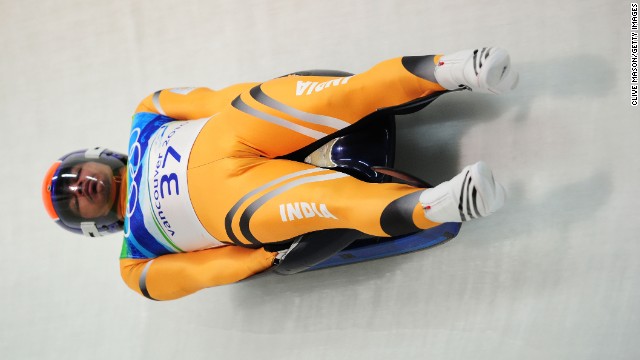 India's Shiva Keshavan once more has his sights set on the Winter Olympics, with Sochi to be his fifth appearance in the luge competition.
The best Olympic finish of his career was Turin 2006 in Italy, when he defied the odds to be 25th overall following his two runs.
At Vancouver 2010, he climbed up the order from 31st place from his first run to end up 28th overall.
When competing, he can hit a top speed of 135 kph, with just a small sled and his protective clothing between him and the ice track.
Keshavan took up the sport at the age of 15 in cricket-mad India after becoming inspired by the visit of a luge ambassador. He is a rarity as a Winter Olympian in his country.
Keshavan had the honor of carrying the Indian flag four years ago, but will have to compete under the Olympic banner in Sochi. India's Olympic association was suspended by the IOC and will not be reinstated before the February 7 opening ceremony.
Keshavan lacks the technology of the majority of his peers but is in discussions with Formula One team Force India about a possible link-up.
One of his biggest struggles has just been getting together the funds in order to make the start line in Sochi, which he has now finally ensured via the IOC and sponsors.
The Indian ice bullet
The Indian ice bullet
The Indian ice bullet
The Indian ice bullet
The Indian ice bullet
The Indian ice bullet
The Indian ice bullet
The Indian ice bullet
STORY HIGHLIGHTS
Indian luge athlete Shiva Keshavan bidding for a place at Winter Olympics in Sochi
The movie "Cool Runnings" played a part in bringing him into the sport initially
Brought up in the foothills of the Himalayas, he took up luge aged just 15
He has battled to get funding in order to compete in Russia in February
Aiming for Gold is CNN's monthly Winter Olympics show. Click here for screening times, news, features and videos.
(CNN) -- The journey for any Winter Olympian is long and winding. But for Shiva Keshavan, the trek he has taken from the foothills of the Himalayas to Sochi must at times feel like trying to conquer his own personal Mount Everest.
From a chance introduction to an adrenaline-fueled, dangerous sport, to money worries and the prospect of not having a national flag to compete under, the Indian luger has a remarkable tale of triumph against adversity.
It began 17 years ago, midway into his teens, when he was invited to an introductory session by Gunther Lemmerer, a former European champion who became a luge ambassador -- developing teams not only in India but also Greece, Somalia and Bermuda.
Keshavan, a sporting youngster who played everything from football to gymnastics, was captivated immediately.
"The first thing they did was show us a video of the luge and bobsleigh, and then the movie of Cool Runnings," he says, casting his mind back to his 15-year-old self. "For me, it wasn't suddenly I was thinking that I want to go to the Olympics, it's just I wanted to try it."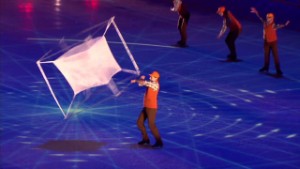 Sochi's Iceberg Skating Palace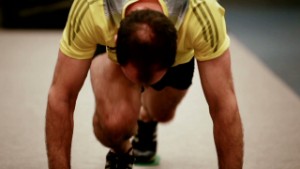 'Dr Ice' wants Olympic medal
Twenty years since the 1993 hit film told the unlikely story of the Jamaican four-man bobsleigh team's bid to get to the 1988 Olympics in Calgary, Hollywood producers could have themselves a modern-day version.
While his introduction to luge was perhaps fortuitous, the immediate impact it had on him was abundantly clear. Of the boys in question that day, only Keshavan took up the sport with any real gusto.
Within less than a year, he was hurtling down the World Championship run at Innsbruck in Lemmerer's native Austria, not as an official competitor but allowed to be a forerunner on the surface.
His time was quick enough to qualify for the Olympics but he needed five World Cup runs to be eligible. He duly obliged and, at the age of 16 -- half the age and half the weight of three-time gold medalist Georg Hackl -- Keshavan lined up for the 1998 Winter Olympics as India's sole representative in Nagano, Japan.
He finished a creditable 28th.
Sochi will be his fifth Games, though this time he and three fellow Indians will be competing as independent athletes due to their country's Olympic association failing to ratify its new constitution ahead of the opening ceremony on February 7.
He will continue a remarkable journey from those Himalayan foothills, where he grew up 2,500 meters above sea level.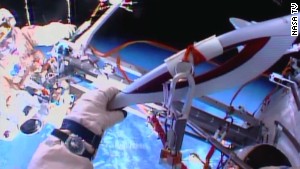 Sochi Olympic torch takes a spacewalk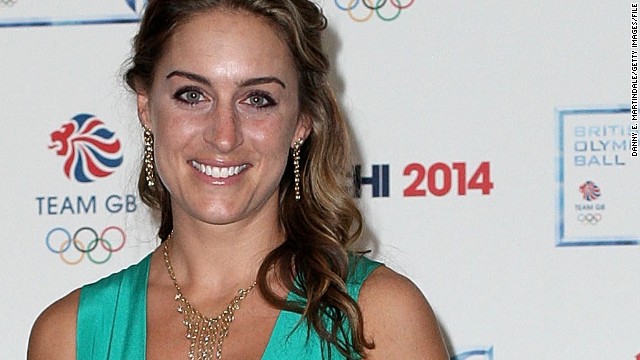 Amy Williams will not be defending her skeleton title at Sochi 2014, but she will be present at Russia's first Winter Olympics as a media pundit -- a sideline to her new adrenaline rush.
The 31-year-old has donned racing overalls to obtain a license to compete as a co-driver in the final round of the World Rally Championships in Wales. It is a far cry from the Briton's days competing in skeleton, in which competitors throw themselves headfirst down a bobsled track.
Williams had to complete a number of rallies throughout Britain to qualify for the final round of the WRC, which takes place this week. She is co-driving for Tony Jardine, a former rally driver turned broadcaster and Formula One pundit.
The role of the co-driver is to relay precise instructions to the driver. To prepare, a co-driver must memorize the rally route and communicate exact details of where the driver can expect tight turns.
Rallies are point-to-point races on public and private roads. Trees, walls and spectators can line the route, so danger is never far away.
Williams' career in skeleton was also nerve-shredding. She competed for Great Britain at the 2010 Winter Games in Vancouver, where she was one of the favorites for gold heading into the competition.
Williams duly delivered in Canada, bringing home Britain's first individual gold medal at the Winter Games in 30 years.
Williams poses with her gold medal in front of the Olympic rings. Four years earlier she had missed out on a spot at the Turin Games to compatriot Shelley Rudman, who won a silver medal in Italy.
On her return to her hometown of Bath, Williams received a hero's welcome and embarked on an open-top bus tour of the city.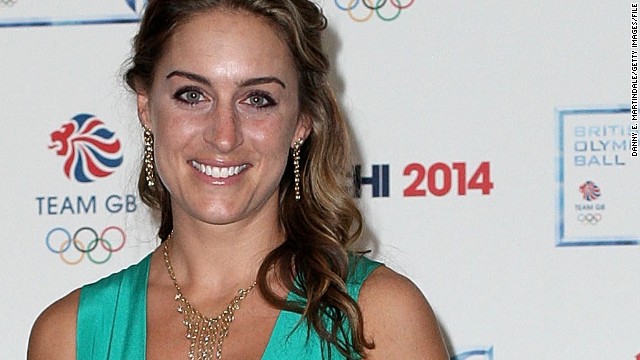 Amy Williams: A career of ice and mud
The lure of such extreme sports was both in his genes and a strong part of his upbringing -- his Indian father and Italian mother ran an adventure travel company.
Growing up, he and his friends would make their own skis from wood and metal sheets, as well as their own roller sleds. Keshavan still has a penchant to compete on the latter -- on the internet there is a death-defying clip of him hurtling under a lorry and around traffic in his native India.
With no artificial luge course in India, he has mainly been based in Europe, but has recently training with the American luge team after finally overcoming his latest financial battle. For three years of this Olympiad it has been a struggle, but now he has the cash to compete.
"Right now, I have support from the International Olympic Committee solidarity program," he explains. "They help out with a stipend per month, which reimburses me for some of my travel expenses. Then I have a travel partner in Swiss Air that help with flying me to a lot of destinations.
"There's other sponsors too in MTS, a Russian communications company, and Coca-Cola, as well as something called Olympic Gold Quest in India."
The one area where he does not have support is from the Indian Olympic Association, which was suspended from the IOC for not having its house sufficiently in order.
After being threatened with expulsion, its secretary general and president resigned and will be replaced at new elections on February 9.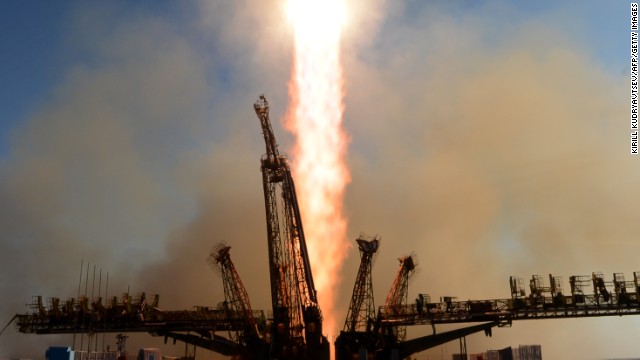 The Olympic torch has left Earth as part of its 123-day journey across Russia, which will end at the Black Sea resort of Sochi -- host venue for the 2014 Winter Games. The rocket was launched at 8:14 a.m. local time Thursday November 7 at the Baikonur Cosmodrome in Kazakhstan, which is a Russian-leased facility.
"This feat underlines incredible human capabilities and will symbolize the aspirations of all athletes from around the world to reach new heights in sports," Sochi 2014 organizing committee president Dmitry Chernyshenko said in a statement.
Cosmonaut Mikhail Tyurin will hand the torch to Oleg Kotov and Sergey Ryazansky, who will take it on an historic spacewalk on November 9. The torch, along with the cosmonauts, will spend a total of four hours in outer space. Kotov and Ryazansky have already been in low Earth orbit for more than a month.
This NASA photo, a two-minute exposure, shows the early moments of the torch's journey into outer space. The Sochi 2014 torch is the third to do so, after the Atlanta 1996 and Sydney 2000 Summer Games, but is the first to go on a spacewalk.
Earlier Thursday, the Soyuz-FG rocket and Soyuz-TMA capsule sat in wait at the Baikonur Cosmodrome ahead of the torch's journey to the International Space Station (ISS).
Japanese astronaut Koichi Wakata bid farewell to his family prior to liftoff. Wakata, Russian commander Tyurin and U.S. astronaut Rick Mastracchio accompanied the torch on its journey.
Russian cosmonaut Tyurin holds the torch aloft before boarding the rocket. For safety reasons, the torch will stay unlit aboard the rocket and the ISS. If lit, the torch would burn up precious oxygen.
A view of the Soyuz rocket, which is emblazoned with the Olympic logo and Sochi 2014 livery.
A crowd of hundreds of people watched the launch in Tokyo, Japan. The country's astronaut Koichi Wakata became the first Japanese commander of the ISS on this trip.
Once it has completed its spacewalk, the torch will return to Earth and continue a journey which will end with the lighting of the Sochi 2014 Olympic cauldron on February 7. It is scheduled to return to Earth on November 11 before continuing its 65,000-kilometer trip, which will include a voyage underwater in Lake Baikal and a climb to the top of Europe's highest peak, Mount Eblrus. Last month, it went to the North Pole.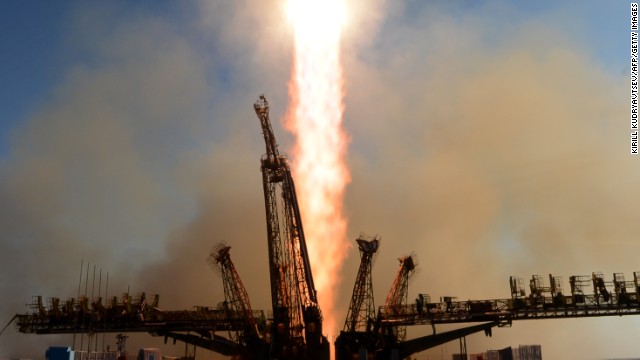 Sochi 2014: Olympic torch goes into space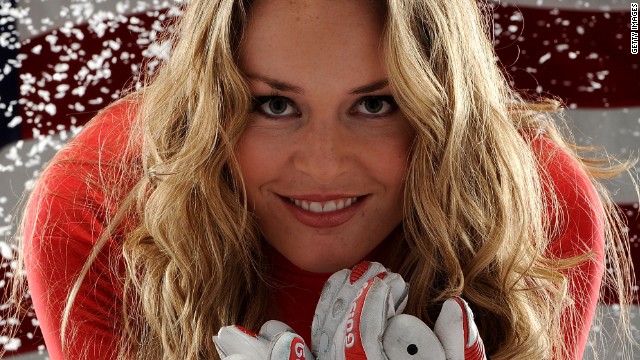 Injury is an occupational hazard of skiing. But for American Lindsey Vonn the road to recovery from a serious injury has been a long and painful one......
Vonn had to be airlifted off the slopes at this year's World Championships back in February after a horrific knee injury, which led to a lengthy spell on the sidelines.
Vonn's rehabilitation was overseen by both Red Bull and the U.S. Ski Team, a case of a slowly-slowly approach to make sure no further damage was done to the joint.
Her return to action was in Chile's Andes Mountains where she insisted her damaged knee felt as good as her unaffected left knee, and that she felt absolutely no fear.
Vonn's attempted return to competitive skiing has come under heightened scrutiny because of her relationship with the world's No.1 ranked golfer Tiger Woods.
Chemmy Alcott's last accident on the slopes happened the day after Vonn's at Schlamding, Austria. In all, the British skier has now broken her leg on three occasions.
That fall was just two months after her heroic return to World Cup skiing in Lake Louise on the same course where she had crashed. She insists she does not remember the crash that nearly ended her career.
Both Vonn and Alcott both have the same goal in their respective rehabilitation programs, to get back in action and at the top of their game in time for next year's Winter Olympics in Sochi.
Not all skiers have come back from the physical and mental scars of their crashes. Austria's Hans Grugger suffered a serious head injury in 2011 but, rather than return, opted to retire from the sport.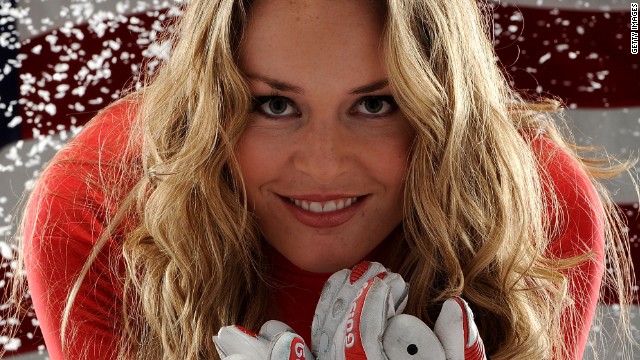 From the sidelines back to the slopes
"I don't compete for money or for fame, it's just representing my nation that keeps me going," Keshavan says. "But it seems like I won't be able to participate for my country.
"That's disappointing but in terms of support, it has not changed. Athletes in India face complete apathy from the sports administrators, that is no different.
"In India, it's a moment where people are really fed up with corruption in politics and sport. People are so disillusioned they think we can't really change things by ourselves. With the IOC now involved, we hope that can mean some positive change."
There may yet be an Indian link to his forays on the ice, which will see him travel at speeds of up to 135 kph (84 mph) this season. While Ferrari has been backing Italy's bobsleigh bid for Sochi, and McLaren the aspirations of the British bobsleigh and skeleton competitors, Keshavan is hopeful the Force India Formula One team may follow suit. "We're talking," he says on the possible link.
Such a tie-up would be ideal for him as it is in terms of technology and equipment that he really lags behind the richer nations. He has his own research and development team made up of his wife Namita and brother-in-law, plus some friends with an engineering background. It's not ideal but he has little choice.
"You can't just buy a sled off a shelf -- well, you can but not if you want to be fast," he says. "So my brother-in-law and his engineering friends are working to make sure they can improve the equipment as much as I can."
There is a sense that Keshavan relishes fighting the adversity -- it has, he argues, made him stronger -- but also he would dearly love to take on his peers with equal equipment when the finances allow. If that were the case, he believes he could aspire to his dream of an Olympic medal, which he still clings to.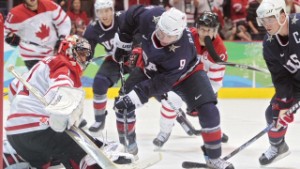 Vancouver's Olympic legacy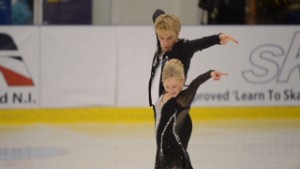 Ice dancer returns from heart surgery
That won't come in Sochi but, with plans to continue for another five to seven years, another Olympiad awaits for him despite the inherent dangers of the sport.
At the last Olympics in Canada, Georgian luger Nodar Kumaritashvili lost his life after crashing during a training run in Whistler. It is the only tragedy that Keshavan has ever known in the sport and it understandably rocked him to the core.
"The danger is an important part of the sport, it's always there," he says. "You have crashes and injuries but never anything like that, though.
"It was such a huge shock to everybody. As athletes, we're a close group and everyone was just dumbfounded. People couldn't even talk -- the atmosphere was silent. It was just a dreadful accident that happened."
Keshavan is confident there will be no such tragic repeats in Russia's first Winter Olympics, and is equally sure he will be constantly reminded of his introduction to luge.
"One of the first things people say is, 'Have you seen Cool Runnings?" he says with a laugh.
India's answer would dearly love to make his own mark next month.
Read: Dr Ice's quest for Olympic skeleton gold