STORY HIGHLIGHTS
The CNN Film "Sole Survivor" features plane crash survivors struggling with guilt
About 8% to 15% of people who experience trauma develop severe PTSD symptoms
Experts say sitting back and taking time to process the event can help survivors cope
Seek professional help if you feel depressed or suicidal or can't function
Editor's note: Sole survivors of major plane crashes shared their experiences as part of coverage surrounding a CNN Films' documentary "Sole Survivor."
(CNN) -- When Galaxy Airlines Flight 203 with 71 passengers and crew crashed shortly after takeoff from Reno, Nevada, in 1985, there was only one survivor: George Lamson Jr.
The CNN Films documentary "Sole Survivor," features Lamson and others who've struggled after being the only survivors of large plane crashes.
The ordeal often includes a huge emotional burden. In the film, Lamson reaches out to fellow sole survivors, who open up about their complex feelings related to survivorship.
"Why didn't my brother survive? Why didn't anybody, you know, why me?" asks Cecelia Cichan, the sole survivor of a 1987 plane crash in Michigan.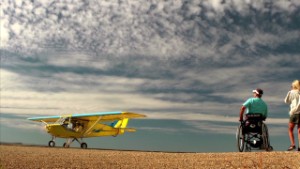 CNN Films: Sole Survivor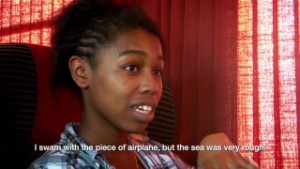 CNN Films 'Sole Survivor': Bahia's story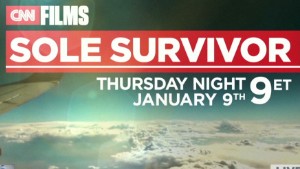 'Survivors are victims too'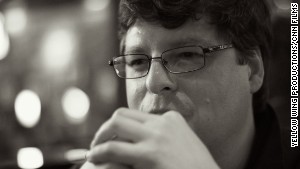 'Sole Survivor': George's story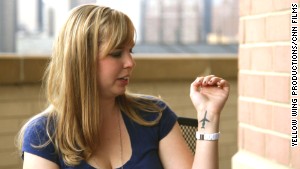 At 4, she survived crash that killed kin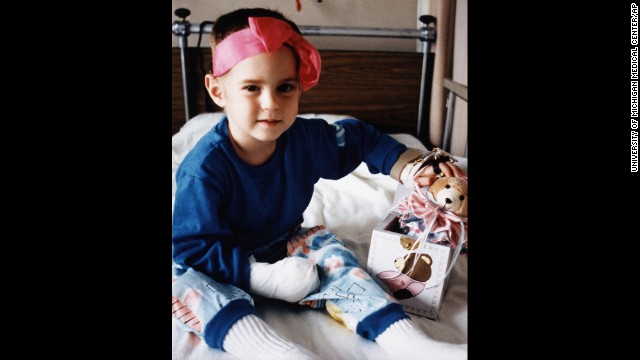 Large plane crashes with only one survivor are very rare. Cecelia Cichan was only 4 years old in 1987 when she became the sole survivor of Northwest Airlines Flight 225. The Detroit crash claimed the lives of 154 crew and passengers, including Cecelia's parents and her brother. Although she reportedly suffered severe burns in the disaster, Cecelia remembers nothing from her traumatic experience.
Cecelia was aboard an MD-82 airliner heading to Phoenix. The flight crew failed to set the plane's flaps and slats correctly for takeoff, according to the National Transportation Safety Board. It went down shortly after takeoff from Detroit's airport. Debris scattered along a road near the airport immediately after the crash.
Now an adult, Cichan tattooed her wrist "as a reminder of where I've come from. ... So many scars were put on my body against my will."
In 1985, 17-year-old George Lamson Jr. and his father changed seats aboard Galaxy Airlines Flight 203 moments before it took off and crashed in Reno, Nevada. No one knows whether that decision saved the teen's life. As the plane went down, Lamson made a pact with God that if he survived, he would work to do good and help others. The young Lamson lost his father in the crash. Now a father himself, Lamson says he tries every day to honor that promise.
Immediately after the crash, Lamson woke not far from the plane wreckage, still strapped into his seat. Because his injuries were relatively minor, he was able to walk away from the scene. In the years since the disaster, Lamson has struggled with survivor's guilt.
French schoolgirl Bahia Bakari was the only survivor of a 2009 plane crash off the Comoros Islands. The crash of the Airbus A310 claimed the lives of 152 people, including her mother.
While rescuers searched nearby coastline, Bahia clung to a piece of wreckage in the Indian Ocean for more than nine hours. "Then I heard some shouting, 'Come here!' Bahia remembers. She saw a boat and swam toward it. "Then a man jumped in the water and grabbed me and brought me back in the boat." Bahia was saved.
In 2006, investigators blamed Comair Flight 5191's crew, including co-pilot and sole survivor Jim Polehinke, for taking off on the wrong Lexington, Kentucky, runway. The blame pushed him "over to a dark, angry place," his wife said.
It was incredible that Polehinke survived inside the plane's mangled cockpit, his wife explained. She said, "It was as if an angel had wrapped his arms around him and held him." Polehinke lost his left leg in the crash.
In 2010, the crash of Libyan Afriqiyah Airways Flight 771 killed 103 people. An 8-year-old boy from the Netherlands named Ruben van Assouw survived. He was treated in a Tripoli hospital for multiple fractures to his legs.
Ruben's survival is even more remarkable after viewing the debris field left by the crash. The plane was attempting to land at Tripoli International Airport after a nine-hour flight from Johannesburg.
When 2-year-old Mohammed al-Fateh Osman became the sole survivor of the crash of a Sudan Airways Boeing 737 in 2003, doctors were mystified. The boy was burned and lost part of a leg in the disaster, which took place near Port Sudan near Sudan's Red Sea. Doctors speculated that he was thrown clear of the plane.
Also in 2003, an Air Algerie Boeing 737 crashed shortly after takeoff in the Sahara Desert at Tamanrasset, Algeria. The crash killed 102 passengers and crew. The only survivor was a soldier who was flying back to his Algiers barracks at the end of his leave.
In 1995, 9-year-old sole survivor Erika Delgado lost her parents and younger brother in the crash of an Intercontinental Airlines DC-9 near Bogota, Colombia. The disaster claimed 51 lives. After a farmer found Delgado, she said God had told her to stay put until help came. She became a national celebrity, hailed as Colombia's "Little Miss Miracle."
In 1972, JAT Yugoslav Airlines Flight 367 exploded in mid-flight over Eastern Europe, killing all of the DC-9's 28 passengers and crew except one: Serbian flight attendant Vesna Vulovic. Vulovic was hospitalized after surviving a fall of nearly 33,000 feet and landing near Srbska Kamenice in what was then Czechoslovakia.
In 1971, lightning struck LANSA Flight 508, destroying the Lockheed Electra over Peru. Of the 92 people aboard the plane, the only survivor was Juliane Koepcke, right, who fell 2 miles into the rainforest. Suffering minor injuries far from civilization, Koepcke walked and swam for days before her rescue.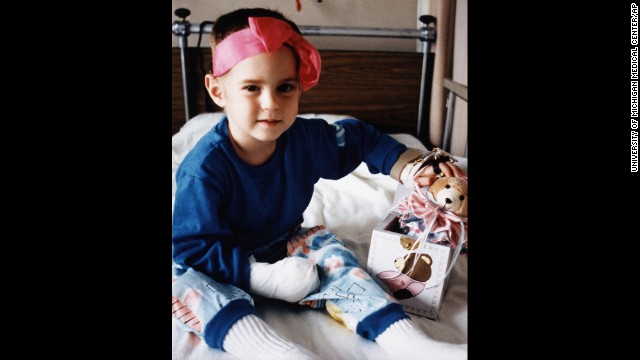 Gallery: Sole survivors
These kinds of unanswerable questions reflect our natural inclination to look for meaning in experiences, and to have our life stories make sense, said Dr. Charles Raison, CNN's mental health expert and associate professor of psychiatry at the University of Arizona.
Disasters that take the lives of everyone involved except for one may leave a survivor feeling guilty for receiving the gift of continued life when no one else did. They might not believe they deserved it, Raison said.
The pain of living
Survivor guilt can be an immediate response to a tragedy, and the extent of the feelings depends on the individual, Russell Jones, a psychologist at Virginia Tech who helped counsel victims at the school after a shooting rampage in 2007, has said.
Being the sole survivor of a tragedy is likely even more difficult than being one of several, Raison said.
In working with patients who fought in the Vietnam War, Raison observed that their survivor guilt was linked to their perceptions of their own actions at the time when others died. They felt worse if they regretted their actions, or didn't feel they had done enough to help others.
"If they had lost their nerve at a key moment, or if they had done something they felt ashamed of, it ate them alive for the rest of their lives," he said.
He added, "If you survive something while heroically trying to save everybody else, you're going to have a different feeling about it than if you took the last seat on the lifeboat, so to put it."
What is PTSD?
Survivor guilt can be an expression of grief and loss, according to Melissa Brymer, director of terrorism and disaster programs at the UCLA Neuropsychiatric Institute in Los Angeles.
Sitting back and taking time to process the event can help survivors cope, Jones said. Seeking support from friends, family and community or faith leaders can help an individual work through difficult feelings.
But if there's lingering guilt and anxiety, Jones recommended consulting a mental health professional. A survivor may experience symptoms of post-traumatic stress disorder and depression that requires formal treatment.
Classic PTSD symptoms include intrusive thoughts, flashbacks and nightmares. People may avoid anything that reminds them of the event and have difficulty paying attention. It may be paired with depression and suicidal feelings.
These symptoms can lead to full-blown PTSD over time, especially if a person has a history of mental illness. Previous trauma, stress, loss of financial stability, and grieving the loss of family and friends are also risk factors, Jones said.
About 8% to 15% of people who experience trauma develop severe PTSD symptoms that persist and require professional help, Jones said.
A 2002 study in the British Journal of Psychiatry interviewed survivors of the 1988 Piper Alpha disaster, in which an oil rig in the North Sea exploded, killing 167 people. More than 10 years after the event, seven out of 33 people met PTSD criteria.
"Features such as physical injury, personal experience and survivor guilt were associated with significantly higher levels of post-traumatic symptoms," the study authors wrote.
With support, people generally do well, Jones said.
When to seek help
For some people, survivor guilt is just part of working through complex feelings after experiencing a traumatic event involving deaths and a way of mourning. But it may become all-consuming and impede functioning.
"If they're having changes within their behaviors or in their emotions or with their relationships with others, then we want to make sure that people get help," Brymer said.
Unfortunately, people who need help often don't seek it, Jones said.
"So often, there's stigma attached to getting help from a mental health professional," Jones said. "Therefore, they go without seeking treatment, oftentimes until they reach a breaking point."
There are several treatment strategies that have been shown to help people with survivor guilt and PTSD symptoms. There's no one-size-fits-all approach, Raison said.
One strategy involves exposure, Jones said. Getting people to talk about the event and assimilating the event into everyday living are key, Jones said. Therapists may also take the individual back to the setting where the tragedy occurred and allow the person to express his or her thoughts, feelings and emotions.
But this technique may make some individuals with PTSD more traumatized, Raison said. Instead, he recommends that therapists try to reframe tragedy as an event that can be empowering.
Finding meaning
Some people may benefit from viewing their survivorship as a positive gift, one that has a meaning in the context of a life story, Raison said. This may especially be helpful for people of faith, who may believe there is a divine purpose in their survival.
But others may reject the idea that they survived "for a reason," Raison said. A cognitive-behavioral approach would help the person examine his or her own beliefs that underlie their haunting feelings of guilt, and challenge irrational thought processes, he said.
"If they're still really suffering survivor guilt, it's sort of helping them reframe it, where they recognize that it's not their fault they survived, it's not their blessing they survived, it just happened," he said.
Secular survivors may also come to view the traumatic experience as something that gives them a deeper reason for living.
One coping strategy is to do something meaningful for someone else, Brymer said. Organizations that help people who have survived violence or natural disasters, or advocacy groups, may be good options for people who are trying to move on from a tragedy.
"If someone has died, is there something that you can do that's meaningful and representative of that person?" she asked. "Is there something you can do so you're unstuck, so you can do something powerful and meaningful (for) someone else?"
Ky Dickens, director of "Sole Survivor," told CNN affiliate KARE last year that there is a misperception that a survivor is lucky, and that he or she is a "miracle" with a life purpose -- an attitude that puts undue pressure on them, she said.
Survivors, she said, are victims too.
If you are experiencing suicidal thoughts, call the National Suicide Prevention Lifeline at 1-800-273-8255.