STORY HIGHLIGHTS
Footballer Robbie Rogers is one of the most high-profile voices in battle for gay rights
Los Angeles Galaxy midfielder came out in February 2013
Former Germany midfielder Thomas Hitzlsperger revealed he is gay earlier this week
Hitzlsperger says he wanted to come out ahead of Sochi Games
(CNN) -- The first step is always the hardest -- but the second is just as challenging.
Once the dust has settled, the well wishers have moved on and the interviews have ceased, there's the realization that there is a world out there -- waiting to be confronted.
"For 25 years, you've lived a certain way and with distance," U.S. footballer Robbie Rogers, who now plays for Los Angeles Galaxy, said in an interview for CNN's "World Sport Presents: Journey of a Gay Athlete" documentary.
"You're afraid to tell people and be open with stuff and so it's hard to just change. A lot of gay men and women who aren't out and don't really accept that they're gay, live with a bit of self-hate.
"So I hate to be so blunt about it, but hating yourself is very damaging."
Rogers' escapism came through writing -- notably his blog, on which he announced his revelation -- and therapy.
"To live for 25 years or for some people, 40 or 50 years, that doesn't go away quickly," said Rogers, who has also written a book "Coming Out to Play," which is released later this year.
"It takes a long time. It takes a lot of writing and a lot of friends to speak with and therapy.
"It's serious stuff and sometimes people forget. They'll say 'Oh, you're out, everything's probably great. You seem so happy.
"It's like, 'Well, you knew me before I came out and you thought I was happy, so you don't know.'
"It takes time but it's definitely progress, and positive progress."
Rogers was 25 when he broke the news that he was gay on his blog, having just left English second division club Leeds.
It's a piece of writing which still brings out fierce emotion in man who had decided that he would longer be able to reconcile his love of football with a yearning to be free.
He promptly retired from football -- only to return in May after being offered a deal to play in the U.S. with LA Galaxy.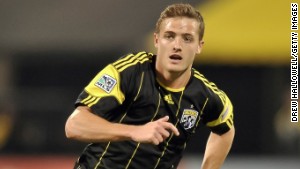 Soccer star: Gay but lived stereotype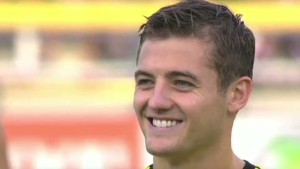 April 2013: Rogers on why he came out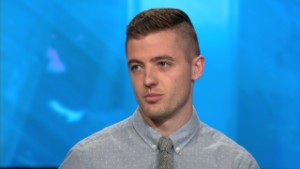 Rogers: Couldn't play soccer as openly gay
Having played football throughout his childhood and then at college, he nevertheless struggled emotionally in the fiercely masculine arena where words like "homo," "fag" or "gay" were commonplace.
"I always heard homophobic things in locker rooms, on soccer fields, you know, before training, after training," said Rogers, who was more or less convinced he was gay by the age of 13 or 14.
"Whether it was joking or whether it was malicious, I just heard so many different things that scarred me and made me think that there's no chance I'm ever going to come out -- ever -- to anyone.
"So that's probably why, again, I kept it in for so long. That's why I didn't tell anyone until I was 25."
Read: Hysen says gay soccer players want to come out
Since he came out in February, Rogers has spent time speaking with college students and fellow members of the lesbian, gay, bisexual, and transgender (LGBT) community.
His message, wherever he goes and whoever he speaks to, is simple. Talk to somebody.
I wish at a young age I'd have spoken with someone -- someone who didn't know my family or wasn't a friend or anything.
Robbie Rogers
"I regret it," Rogers said after contemplating whether he should have sought advice on his quandary earlier.
"I wish at a young age I'd have spoken with someone -- someone who didn't know my family or wasn't a friend or anything.
"I wanted a mentor or a therapist, somebody I could speak to and share my thoughts with, because to live so long without telling anyone is just very harmful.
"People ask me, 'Well, what would you tell yourself as a young kid?'
"Well, I wouldn't change any of my experiences, because I am who I am and because of all of those things, and because of my struggles,
"I wouldn't change that. But, to speak with someone would have been, that would have changed a lot for me."
Read: Football and homophobia -- is campaign tied in knots?
Rogers grew up as part of a devout Catholic family in California. He felt the pressure of his religion and allied to the prying eyes of his testosterone fueled soccer teammates, he kept himself to himself.
"The biggest obstacle is fear. The fear of rejection from their teammates, from fans, probably their families, fear of the owners of the team might not want a gay athlete.
"I think people want to support themselves and they support themselves with their sport, so they if they lose their sport then how are they supposed to take care of themselves and all the other people they take care of?
"So, I mean fear is the number one factor. It's just people... there's just so many things that play into that."
Read: The man who broke football's gay taboo?
Thomas Hitzlsperger, who won 52 caps for Germany and played in England, Italy and Germany, is the most high-profile former player to announce he is gay.
Like Rogers, the former Germany international struggled with the concept of coming out while playing professional football.
"There is a difference between silence and lying," said Hitzlsperger.
"I've never been ashamed of being gay... but I have asked myself the typical questions that gay people ask themselves: What would my friends say? How will my family react? But I've never been ashamed."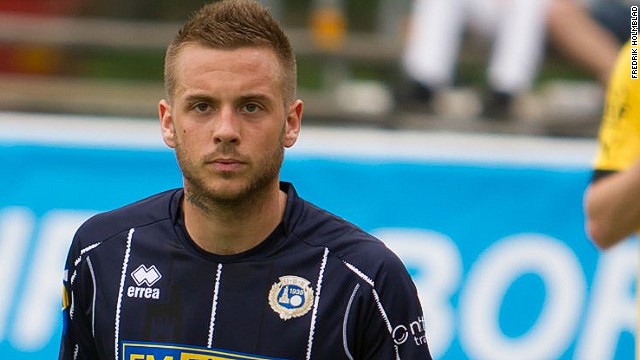 In 2011, Anton Hysen became only the second active footballer to come out as being gay -- more than 20 years after Justin Fashanu did so. While Fashanu was a high-profile star in England, Hysen plays in Sweden's lower leagues.
Hysen supported a campaign asking players to wear rainbow-colored laces to promote awareness of homophobia in football. However, Fulham's David Stockdale (pictured) was one of the few players at British clubs who took up the invitation.
Former United States and Leeds United striker Robbie Rogers used his website to announce he was gay earlier in 2013 -- but then promptly retired from football at the tender age of 25. However, just months later he returned to the game with Major League Soccer team Los Angeles Galaxy.
England international striker Fashanu, the country's first £1 million black footballer, could not live with the scars of his revelation. He committed suicide in 1998.
Former NBA player John Amaechi, who was raised in Britain, broke barriers as the first professional basketballer to announce he was gay in 2007. He made the revelations in his autobiography after retiring from the game.
Jason Collins of the Washington Wizards became the first active NBA player to announce that he is gay on April 29, 2013. The 34-year-old was made a free agent in July but said he wanted to continue playing.
Sport's biggest lesbian star is 18-time grand slam tennis champion Martina Navratilova, who announced she was gay shortly after gaining U.S. citizenship in 1981. Her revelation came relatively early in her career and she went on to win many more titles.
American four-time Olympic gold medallist Greg Louganis came out as gay when he was diagnosed with HIV in 1988. He told CNN's Piers Morgan in 2012 he believes in "equal rights for everybody."
Former Wales rugby union captain Gareth Thomas described the conflict between his sport and his sexuality when he came out in 2009, telling the Daily Mail newspaper: "It is barbaric. I could never have come out without first establishing myself and earning respect as a player."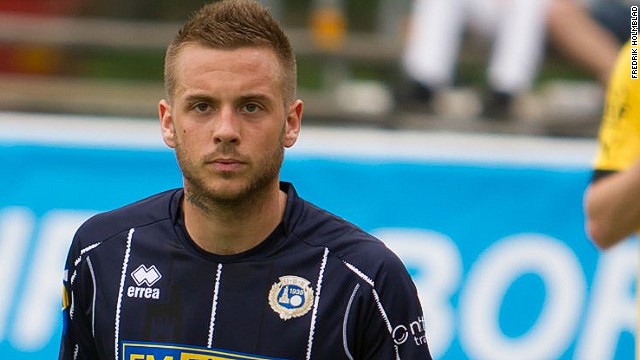 Gay sports stars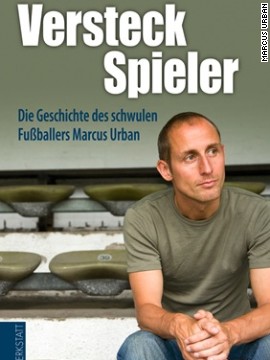 Marcus Urban was an East German football player who turned his back on the sport in order to live as an openly gay man. Urban told his story in the book "Versteckspieler: Die Geschichte des schwulen Fußballers Marcus Urban", "Hidden Player: the story of the gay footballer Marcus Urban".
Urban, pictured on the far left, began his career in 1978 when he joined East German club Motor Weimar at the age of seven. He moved to Rot-Weiss Erfurt in 1984, where he won a youth championship.
The midfielder's reputation was growing and he was called up to the East German youth team in 1986. He made over 100 appearances for Rot-Weiss' first team, but Urban felt burdened by his sexuality. "Constantly hearing gay used as a curse word like s**t, made me think, 'Of course, I'm s**t," Urban told CNN.
Urban's form suffered and, following a stint with provincial club SC 1903 Weimar, he gave up on his dream of becoming a professional footballer. "I realized that if I became a professional footballer, I would suffer as a man," he explained. "I chose freedom over a constructed prison."
Since "coming out" Urban has been able to reignite his love for the beautiful game. He now consults with organizations, including football associations, on issues of diversity and integration. "There are certainly more boring lives than mine," he said.
Former United States international Robbie Rogers attracted headlines by announcing himself as gay after retiring for football, aged just 25, earlier this year. Rogers was recently invited to train with Major League Soccer champions Los Angeles Galaxy.
Jason Collins, currently a free agent, made NBA history last month by becoming the first male athlete in a major North American sport to come out as gay.
Urban believes rugby player Gareth Thomas set the perfect example for athletes wishing to "come out". "He proceeded in stages," Urban said of the Welshman who publicly revealed his sexuality in 2009. "First he outed himself to his wife. Then he told his coach and then two players. After each step he received positive feedback."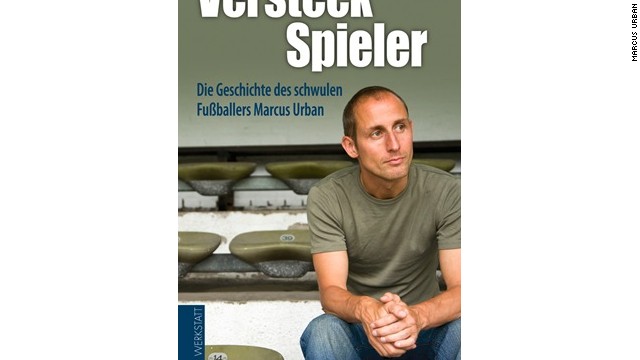 Marcus Urban's battle with homophobia in football
Rogers is now one of the most recognizable faces in the fight against homophobia.
Where in the past he would deliver crosses for a striker, now he delivers speeches on equality. Where before he may have penned the odd autograph, he now signs thousands and writes articles for highbrow publications on Russia's homosexuality laws.
He has received letters from those who are contemplating suicide, living a life of solitude, gripped by a fear which they cannot seem to shake off.
If Rogers is all too aware of that fear, he has been buoyed by the sight of a younger generation who are embracing their sexuality.
Read: Olympic diver reveals he is in a gay relationship
"I went to an event in Portland to speak with a bunch of kids at Nike and I saw about 500 kids," he recalled.
"They shared their story and I just talked about mine and answered questions. And, they were asking questions like, 'Alright, we're going to go home tomorrow, what should we do?'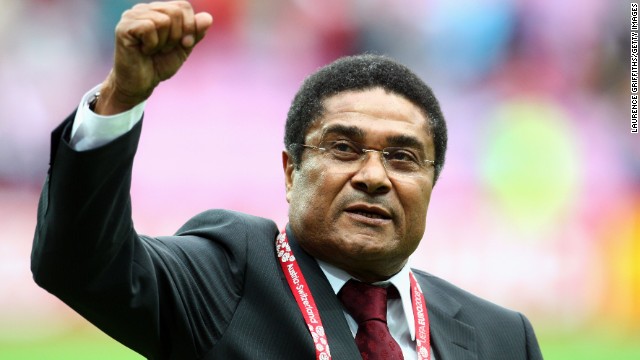 Eusebio, the former Portugal and Benfica striker, passed away on Sunday January 5 after suffering a heart attack. He is regarded as one of the greatest football players of all time.
Born in Mozambique, which was under Portuguese rule at the time, Eusebio moved to Lisbon to play for Benfica. It was there that he won 11 league titles,five national cups and the 1962 European Cup. He scored 733 goals in 745 matches.
"Portugal has today lost one of its most beloved sons, Eusebio da Silva Ferreira. The country mourns his death," President Anibal Cavaco Silva told state television. The government declared three days of mourning.
Eusebio's coffin was taken to Benfica's stadium where fans gathered to pay their last respects. One of Eusebio's wishes was to have his body taken around the stadium so that supporters could say goodbye.
While those who watched Eusebio in his pomp during the 1960s will never forget his grace and guile, there are those who have grown up with stories of the great man. The tales of his achievements have been handed down from generation to generation.
Fans unfurled a banner with Eusebio's face on it as the coffin was paraded around the stadium.
It was not just fans of Benfica who were mourning Eusebio's passing. Supporters of rivals Sporting Lisbon put aside their differences to celebrate the life of the striker -- one of Portugal's most famous men.
The coffin bearers place Eusebio's body down on a gold stand on the halfway line. The funeral takes place later Monday.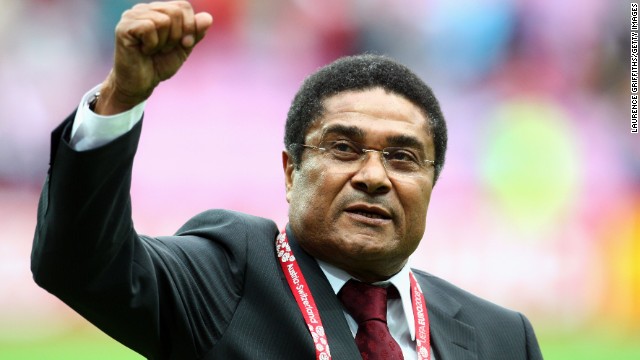 Portugal says goodbye to Eusebio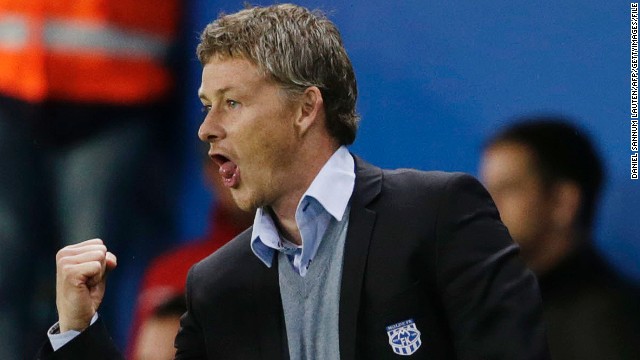 Ole Gunnar Solskjaer has been handed the task of keeping Cardiff City in the English Premier League. The Norwegian has never managed in England before but does have experience in his homeland, where he led Molde to two league titles and a cup win.
Solskjaer made his name as a player at Manchester United, where he spent 11 years between 1996 and 2007, winning six English Premier League titles, two FA Cups and the Champions League.
Solskjaer was often brought off the bench for Manchester United to have an impact on games late on -- a role that he turned into his own. The striker once scored four goals against Nottingham Forest in the space of just over 10 minutes after coming on as a substitute.
Solskjaer will always be remembered by Manchester United fans for his last-minute winner against Bayern Munich in the 1999 Champions League final -- a victory that completed the Treble for the club.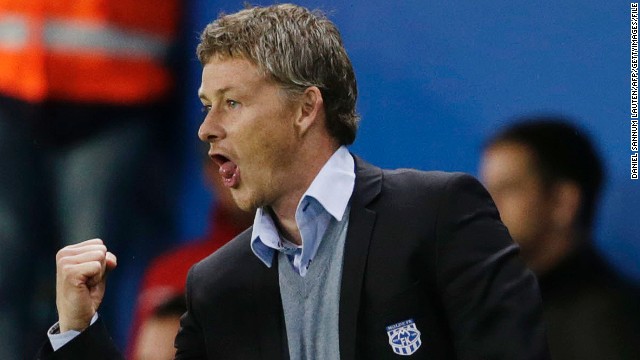 Ole Gunnar Solskjaer appointed as Cardiff manager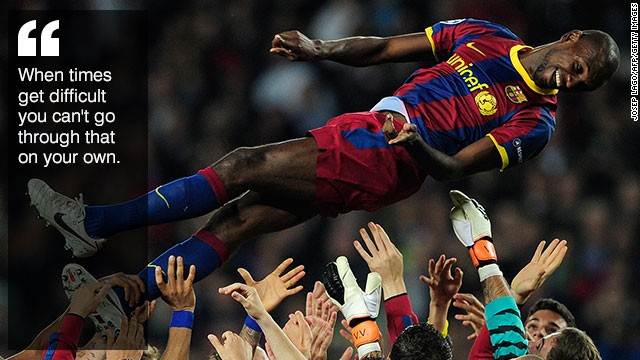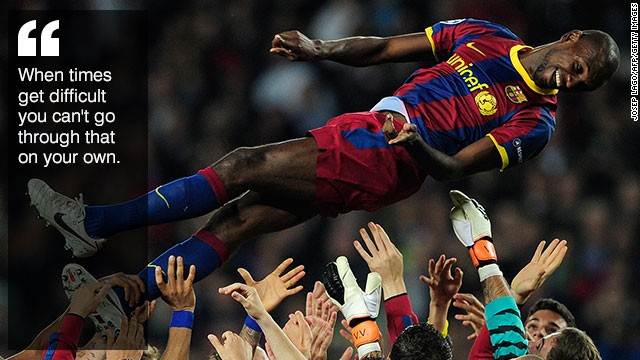 Eric Abidal: Warrior and philosopher
"These are all the kids that are LGBT leaders of their groups in high school and I was like, 'Oh, gosh, these kids are so brave. They're all out in high school, some of them are freshmen and they're just trying to change the world and just trying to be happy.'
"It made me really mad at the people that couldn't understand that and accept them, but also mad at myself where, 'OK, I have this proper platform where I can really try to help people with it.
"Kind of a global platform, and any of these kids would die or that, to have a platform in any way.'"
Hiztlsperger is also keen to promote the issue of gay rights -- particularly ahead of the 2014 Winter Olympics at Sochi, Russia.
Russian law bars the public discussion of gay rights and relationships anywhere children might hear it -- and has been condemned by rights groups both at home and abroad as discriminatory.
"I'm coming out about my homosexuality because I want to move the discussion about homosexuality among professional sportspeople forwards," Hiztlsperger told German newspaper, Die Ziet.
It is hoped that the Games in Sochi, where protestors have been afforded designated areas to air their views, will help fight the prejudice which is still so prevalent within sport and society.
"I just hope that people will just forget any of those labels and stereotypes that are slapped on different people," said Rogers.
"Whether it's race, sex or sexual orientation, I just want that to go away.
"I know that probably won't happen in the near future, but hopefully in the near future, if athletes decide they want to come out, they're not pressured anymore.
"It took me so long, I don't want to be a hypocrite that way, but it would be nice if some could come out and start to move things forward.
"And, until there's same-sex marriage in every state, we're still going to have to talk about that.
"There are lots of issues which people get annoyed by because it doesn't affect them, but we're going to continue to talk about it until it's over with."