Alaska closer to becoming 3rd state to legalize recreational marijuana
January 9, 2014 -- Updated 1310 GMT (2110 HKT)
STORY HIGHLIGHTS
Citizens' group submits more than 45,000 signatures to Alaska election officials
It needs 30,000 verified signatures to qualify for the August state ballot
The proposal is similar to one passed in Colorado
It allows limited amounts of marijuana for adults ages 21 or older
(CNN) -- Marijuana prohibition laws are slowly going up in smoke.
An Alaska citizens' group is pushing to legalize recreational marijuana, which would make it the third state to do so after Colorado and Washington.
Driven by growing public support, Campaign to Regulate Marijuana submitted more than 45,000 signatures Wednesday to Alaska election officials. It needs about 30,000 verified signatures to qualify for the August state ballot.
"The proposed initiative will take marijuana sales out of the underground market and put them in legitimate, taxpaying businesses," said Tim Hinterberger, one of the initiative's sponsors. "Replacing marijuana prohibition with a system of taxation and sensible regulation will bolster Alaska's economy by creating jobs and generating revenue for the state."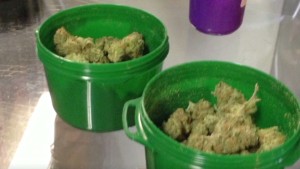 Medical marijuana miracle?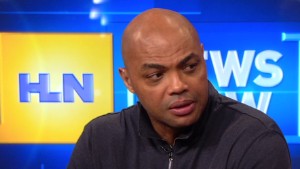 Barkley: Pot did nothing but make me eat
The proposal similar to one passed in Colorado legalizes the growing, buying and consumption of marijuana for adults ages 21 or older, CNN affiliate KTUU reported.
Alaska law currently allows those with a medicinal marijuana prescription to legally grow up to six plants or have up to one ounce, according to the affiliate.
The proposal will not only open doors for recreational use, it provides more options for medicinal marijuana users with limited access, Hinterberger told the affiliate.
Colorado pot law called springboard for other states
But marijuana legalization opponents say there are serious health consequences, and argue the drug is often a gateway to harmful, addictive substances.
Washington and Colorado legalized recreational marijuana last year, but the latter became the first state to commence sales this month. Sales in Washington have not started yet.
In addition to Colorado and Washington, 18 other states and the District of Columbia allow some legal use of marijuana, primarily for medicinal purposes.
Pro-recreational marijuana Initiatives are expected in various states in 2016, including Arizona, California, Maine, Massachusetts, Montana and Nevada, according to Mason Tvert of the Marijuana Policy Project.
New York governor announces plan for medical marijuana at hospitals
Colorado's recreational marijuana stores make history

Part of complete coverage on
The Marijuana Debate
March 7, 2014 -- Updated 1213 GMT (2013 HKT)

Aimee Curry recalls sitting on her couch one day, her back contorted, as spasms -- remnants of a car accident that almost killed her in 1992 -- rippled up and down her back.
March 7, 2014 -- Updated 0303 GMT (1103 HKT)

With 20 U.S. states allowing medical marijuana, and others weighing its medicinal or recreational use, advocates of looser laws on weed appear to have the advantage.
January 31, 2014 -- Updated 1219 GMT (2019 HKT)

President Barack Obama talks to CNN's Jake Tapper about marijuana legalization in an exclusive interview.
January 1, 2014 -- Updated 2138 GMT (0538 HKT)

There appears to be a shift in the United States in favor of relaxing marijuana laws, a topic that has dipped in and out of the national conversation for decades.
January 7, 2014 -- Updated 0329 GMT (1129 HKT)

In an office run from his Massachusetts home, William Downing is part of a burgeoning national pro-pot movement emboldened by the approval of recreational marijuana laws in Colorado and Washington.
January 2, 2014 -- Updated 2223 GMT (0623 HKT)

Customers waited in long lines for their turn to buy recreational marijuana in Colorado, the first state in the nation to allow retail pot shops.
January 22, 2014 -- Updated 1619 GMT (0019 HKT)

Looks like the ongoing debate about marijuana legalization in the United States has reached a new high: President Barack Obama's White House.
January 23, 2014 -- Updated 0217 GMT (1017 HKT)

The White House says Obama's pot policy hasn't changed, despite his assertion the drug is no more dangerous than alcohol.
January 15, 2014 -- Updated 1449 GMT (2249 HKT)

He's only 3 years old, but Landon Riddle is already the focus of a medical marijuana fight in Colorado.
January 4, 2014 -- Updated 1053 GMT (1853 HKT)

In a far corner of downtown Denver, the Andrews family runs an old-fashioned mom and pop (and daughter) shop, selling the biggest novelty of a new era: marijuana.
August 9, 2013 -- Updated 0044 GMT (0844 HKT)

Over the last year, I have been working on a new documentary called "Weed." The title may sound cavalier, but the content is not.
January 24, 2014 -- Updated 2240 GMT (0640 HKT)

Denver Mayor Michael Hancock shares his view on the state's new legalized marijuana laws.
Today's five most popular stories