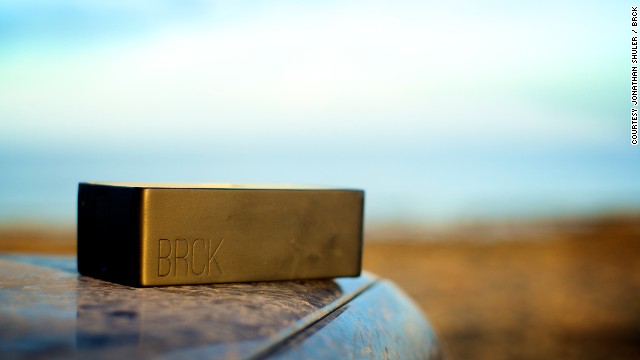 Toby Shapshak has selected Africa's most interesting startups: "From the founders of real-time info site Ushahidi comes a brick-like device that they call 'the internet's backup generator.' And that it is. The sturdy plastic-shelled device has everything you'd need to survive the wilds of the unreliably African internet, like Nairobi or Johannesburg. The
BRCK
has a big battery, so it can keep 20 devices connected for eight hours and is robust enough to handle power failures, poor line speeds and just general grumpiness."
Paperight
idea turns education into a win-win for everyone, from publishers to students to small print shops. Everybody wins."
"If they gave Nobel Prizes for Bloody Fine Ideas, it would be to Arthur Attwell, whose thoroughly clever
Jumia.com
offers cash-on-delivery in the populous Nigerian cities of Lagos and Abuja. Ordered online or via mobile phone, the products are driven by motorcyclist couriers to the buyers' home or business, when cash can be paid."
"Aiming to be the 'African Amazon,'
DealDey
, which could be just another Groupon ripoff, appears to be bucking the odds."
"To become Nigeria's largest deal site is no mean feat. Just ask Sim Shagaya -- this is one of the three digital giants he has created in the country. Skepticism runs high, even in Nigeria, but
mPawa
matches employers with potential employees via skills and experience. It's also SMS-based, which is ideal given that much of Africa is mobile-only."
"
Obami
education site. The brain child of Barbara Mallinson uses the familiar Facebook paradigm as its interface, making it familiar to students, teachers and parents -- enabling group discussions and problem solving."
"Facebook-like education for the high school masses is the idea behind the
"Kind of like an AirBnb for Africa, but using SMS as much as the internet as its main interface, Kenya's
SleepOut
was a highlight at Pivot East in Nairobi last year. It has a touch of Lastminute.com to the bookings it offers in over 30 countries in Africa and the Middle East."
22seven.com
offers a different, behavorial economics-approach to managing your finances. Snapped up by London-based Old Mutual, one of the largest insurers, 22seven is expected to deliver great things."
"Financial-planning site -- and now app --
Kopo Kopo
aims to make merchants the next mobile payment-enabled segment of society."
"With the Kenyan economy riding the M-Pesa wave, the key beneficiaries have been consumers using their phones to make payments.
SnapScan
is a smart way of handling digital payments. Big things are expected of it."
"Winner of the App of the Year Award in South Africa,
Able Wireless
wants to stream paid-for content for $6 per month using a household set-top box. It is an edge-of-network service that 'delivers content over a wireless network through a secure device, reducing 83% of capital and operational costs for current network providers, creating a legitimate distribution system.'"
"One of the finalists at Demo Africa, Kenyan start-up
Karibu
solar system is a small standing lamp, that is split into three components: the lamp, the battery and the small solar panel. The merchant 'rents' out the lamp and battery for a few weeks, before the renter owns the whole device, including the charger. Using the same small amounts that are typically used to buy kerosene, Karibu provides light but also power to charge cellphones."
"The
Mxit
, which was the largest social network in Africa before Facebook took that title earlier this year, has a new focus under new CEO Francois Swart and chairman Michael Jordaan, easily South Africa's most charismatic business figure. It also
has 7.5-million users, with 6.5 million of them in South Africa -- all emerging middle-class consumers who want to buy your brand."
"
iROKOtv
, which calls itself "the world's largest online distributor of African content.'"
"Everyone knows Nigeria's film industry, Nollywood, is the Bollywood of Africa -- especially Nigerians abroad, who want to keep watching their favorite cinema. They do this through,
Project Isizwe
is a non-profit organization aiming to bring online connectivity to people across the continent, by facilitating the roll-out of free Wi-Fi for public spaces in low income communities.
"Promising 'Free Wi-Fi For Africa' is a bold statement, but not when you're Alan Knott-Craig, the erstwhile CEO of Mxit and you're passionate about something like this," says Shapshak. Rather than a business,
1. BRCK
2. Paperight
3. Jumia
4. DealDey
5. mPawa
6. Obami
7. SleepOut
8. 22seven
9. Kopo Kopo
10. SnapScan
11. The Able Wireless Company
13. Karibu Solar Power
12. Mxit
14. iROKOtv
Special mention: Project Isizwe