Lindsey Vonn set for long layoff after surgery
updated 4:58 AM EST, Thu January 16, 2014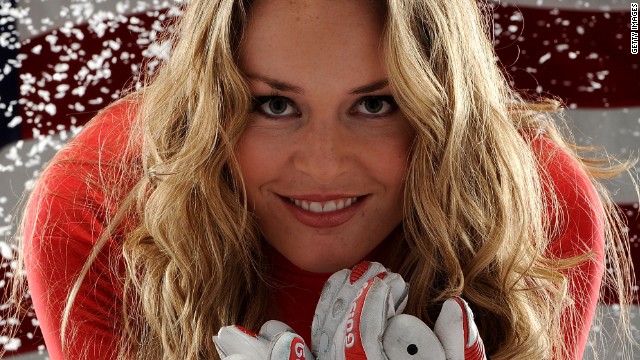 Injury is an occupational hazard for skiers. But for American Lindsey Vonn the road to recovery from a serious injury has been a long and painful one.
Vonn had to be airlifted off the slopes at the 2013 World Championships after a horrific knee injury, which led to a lengthy spell on the sidelines.
Vonn's rehabilitation was overseen by both Red Bull and the U.S. Ski team, a case of a slowly-slowly approach to make sure no further damage was done to the joint.
Vonn made a sensational return to action the following August at a U.S. team training camp in Chile's Andes Mountains. She insisted her damaged right knee felt as good as her unaffected left knee.
Vonn's attempted return to competitive skiing has come under heightened scrutiny because of her relationship with the world's top-ranked golfer Tiger Woods.
Vonn stretches her troublesome knee as she prepares for downhill training at Copper Mountain, Colorado -- but it's one step forward two steps back for the 29-year-old as she aggravates the injury.
There are celebrations at last for the Olympic champion as she finishes fifth in December's Super-G at the World Cup in Lake Louise, Canada.
There is more misfortune as Vonn pulls out of a downhill race in December. She announces in January 2014 that she will not defend her downhill title at February's Winter Olympics in Russia.
From the slopes to the sidelines
Hospital dash after the crash
Rehab and recovery
Testing the nearly new knee
A sporting romance
Knee jerk reaction
Gathering pace
No hope on the slope
STORY HIGHLIGHTS
Lindsey Vonn undergoes successful surgery on damaged ligaments in her right knee
Surgeon says Vonn should return in time for 2015 World Championships
Last week it was announced Vonn would miss the 2014 Winter Olympics in Sochi
(CNN) -- Ski star Lindsey Vonn is set for a long spell on the sidelines, but the American should be back on the slopes in time to compete at the 2015 World Championships.
Last week it was confirmed Vonn, the reigning Olympic and World Cup downhill champion, would miss the 2014 Winter Games in Sochi after failing to make a full recovery from a knee injury first sustained in February 2013.
She re-injured the same knee in Val d'Isere, France in December.
Vonn underwent surgery on ligaments in her right knee on Wednesday, with doctors confident that she will be fit to compete in Vail, Colorado.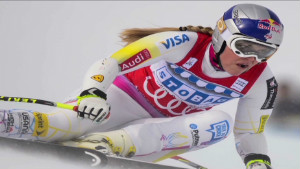 Lindsey Vonn vows to take on the men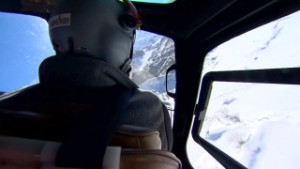 Pro rescue team keeps ski slopes safe
"Lindsey Vonn underwent successful ACL reconstruction surgery yesterday," read a statement from Vonn's publicist.
"Dr. Jim Andrews performed the procedure and expects her to make a full recovery in time for next year's World Championships in Vail, Colorado."
Dr. Andrews has an impressive sporting pedigree, having previously worked with American football stars Tom Brady and Brett Favre.
He also consulted with Albert Pujols of Major League Baseball's Los Angeles Angels of Anaheim when he underwent shoulder surgery.
Vonn posted a picture of her with her dog Leo on her official Facebook page on Wednesday, confirming that surgery had gone well.
"Surgery was successful!" said the 29-year-old. "Resting with loved ones and of course my cuddle buddy Leo.
"So thankful to have such great people helping me. Will update more later."
Although she won't be at Russia's first Winter Olympics, Vonn -- who is dating golf's world No. 1 Tiger Woods -- will be watching on TV and cheering on her compatriots.
"On a positive note, this means there will be an additional spot so that one of my teammates can go for gold," said Vonn after it was confirmed she will miss the Games.
"Thank you all so much for all of the love and support. I will be cheering for all of the Olympians and especially Team USA!"
Read: Lighting up frozen waterfalls