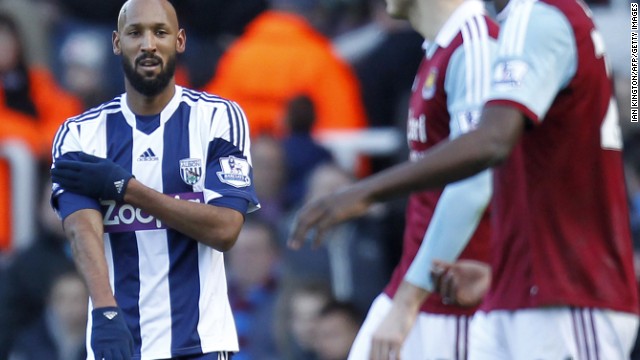 West Brom player Nicolas Anelka was banned and fined by the English Football Association for making an allegedly anti-Semitic gesture. The striker denied intending to cause any offense but the French government has criticized him.
In the early part of his career, the controversial French footballer -- who has played for top clubs such as Real Madrid, Chelsea, Arsenal and Juventus -- was nicknamed "Le Sulk."
The "quenelle" gesture has been popularized by the anti-establishment French comedian Dieudonne, who has been condemned in France for anti-Semitism. Here people perform the "quenelle" in front of Dieudonne's theater, while protesting against French interior minister Manuel Valls who has called for Dieudonne's performances to be banned.
Supporters of Dieudonne argue that the issue of "freedom of speech" in France is at stake after Valls called for the comic's performances to be banned. Here a man poses with one of his drawings showing a Jewish character covering the mouth of another character with a gag reading "freedom of speech."
In November, Dieudonne M'Bala M'Bala was fined 28,000 euros ($38,591) for defamation, insults, incentive to hate and discrimination for remarks he made and a song broadcast in two videos on the internet.
Liverpool defender Mamadou Sakho is another footballer who has been photographed performing the gesture. Sakho said he was tricked into performing the signal and wrote on his Twitter account: "This photo was taken six months ago, I did not know the meaning of this gesture, I got trapped!"
Manchester City midfielder Samir Nasri, who was also photographed making the "quenelle" gesture, insisted he used it to symbolize "being against the system." He tweeted: "It has absolutely nothing to do with being anti-Semitic or against Jewish people. I apologize for causing any hurt to anyone."
Over in the U.S., NBA superstar Tony Parker has been forced to apologize after a picture from three years ago surfaced of him doing the "quenelle."
According to the French Interior Ministry, there were 1,539 racist and anti-Semitic attacks in 2012, a rise of 22%.
Located in the northeastern suburbs of Paris, Drancy concentration camp was used mainly as a holding place for Jews awaiting deportation to other concentration camps. Approximately 70,000 prisoners passed through Drancy between August 1941 and August 1944. Most of the Drancy inmates were Jews except for some members of the French resistance.
What's in a gesture?
What's in a gesture?
What's in a gesture?
What's in a gesture?
What's in a gesture?
What's in a gesture?
What's in a gesture?
What's in a gesture?
What's in a gesture?
What's in a gesture?
STORY HIGHLIGHTS
Nicolas Anelka is charged by the English Football Association for the gesture he made last month
The former France international faces a minimum five-match ban
He has until 18:00 GMT on January 23 to respond to the charge
The "quenelle" is seen by many as having anti-Semitic meaning
(CNN) -- Controversial French soccer star Nicolas Anelka faces a possible five-match suspension after being charged by the English Football Association (FA) Tuesday for making a "quenelle" gesture last month.
The 34-year-old striker made the sign, that many believe is a Nazi salute in reverse, after scoring for his Premier League team West Bromwich Albion against West Ham on December 28.
Anelka faces a minimum five-match ban if found guilty by the FA and has until 1800 GMT on Thursday to respond to the charge.
"Anelka has received a 34-page document explaining the allegations against him. The player is now considering his options," West Brom said.
The FA, which appointed an expert to help determine the outcome of its investigation, can choose to increase the ban if it sees fit.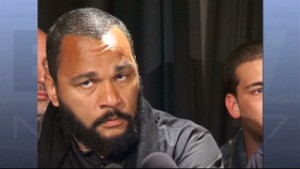 French comedian accused of anti-semitism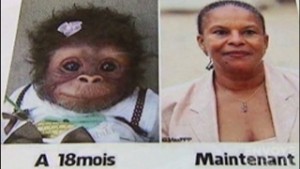 Is France a racist nation?
The FA said in a statement: "It is alleged that, in the 40th minute of the fixture, Anelka made a gesture which was abusive and/or indecent and/or insulting and/or improper, contrary to FA Rule E3(1).
"It is further alleged that this is an aggravated breach, as defined in FA Rule E3(2), in that it included a reference to ethnic origin and/or race and/or religion or belief."
The news follows Monday's announcement that West Brom's main sponsor, unhappy with the Anelka incident, will end its deal with the club at the end of this season.
However, new West Brom manager Pepe Mel showed his support for Anelka by selecting him for his first game in charge against Everton -- and the club said Tuesday he would remain available for selection until the FA makes its ruling.
"Following this, the club will conclude its own internal enquiry," West Brom said.
After Monday's 1-1 draw at The Hawthorns -- a result which left West Brom 13th in the English Premier League table -- Anelka took to his official Twitter account to thank the club for its backing.
Anelka has insisted that the gesture, which involves pointing the right arm straight down and touching that arm with the left hand, was a dedication to his friend Dieudonne M'Bala M'Bala, a controversial French comedian with whom the move is widely associated.
"(The) meaning (of) quenelle: anti-system. I do not know what the word religion has to do with this story! Of course, I am neither racist nor anti-Semitic," the footballer, who converted to Islam in 2004, tweeted last month after the incident.
After making the gesture against West Ham, Anelka agreed to his club's request that he would not repeat it.
The FA introduced new disciplinary measures in May 2013 stating that players involved in discrimination cases, including racism, religion, sexuality and disability, will be suspended for a minimum of five matches. A second offense, meanwhile, will lead to an automatic minimum ban of 10 matches.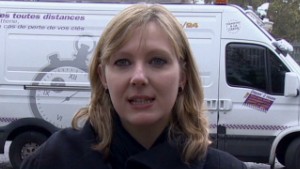 Open Mic: Racism in France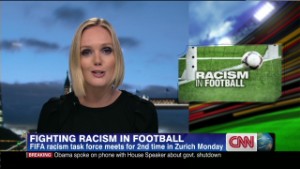 Fighting racism in football
While Anelka is the first player to be held to account under the new guidelines, Croatia international Josip Simunic was banned for 10 matches by FIFA in December for his "pro-Nazi" chants as he celebrated his country's qualification for the 2014 World Cup. FIFA also introduced its new disciplinary measures in May 2013.
Linked to rising anti-Semitism in France, the "quenelle" has sat uncomfortably with Zoopla, a property website co-owned by Jewish businessman Alex Chesterman.
Read: Anelka defends 'shocking' gesture
Zoopla said it will not renew its two-year deal with West Brom, turning down the possibility of a one-year extension.
"Zoopla has been reviewing its position over the past few weeks in light of the actions of striker, Nicolas Anelka, during the match against West Ham over the Christmas period, and has decided to focus its attention on other marketing activities after this season," the company said in a statement.
When West Brom announced the partnership with Zoopla in May 2012, an official described it as "the most comprehensive deal in the club's history."
Read: French comic Dieudonne banned
The club reacted to Zoopla's statement by saying it had been aware that the sponsorship deal could end at the end of the current season and so "has been planning accordingly."
Anelka is not the only sports star to be embroiled in controversy over the "quenelle."
Several other French athletes -- basketballer Tony Parker as well as footballers Samir Nasri and Mamadou Sakho -- all having apologized for any offense caused when they were pictured making the gesture.
It was popularized by Dieudonne, who ran in the European elections as an anti-Zionist and who has been fined several times in France for anti-Semitic commentary, a charge over which the 47-year-old faces an investigation by the Paris prosecutor's office.
The French government recently banned one of Dieudonne's live performances, successfully doing so in Nantes earlier this month despite some intense legal wrangling.
It is not the first time former France international Anelka has landed himself in hot water over the years.
During his time at Spanish club Real Madrid in 2000, Anelka fell out with coach Vicente Del Bosque and was handed a 45-day suspension for refusing to train.
At Chelsea in 2012 he was banned from using the first-team car park, forced to use separate changing rooms and made to train with the club's youth team before moving to Chinese club Shanghai Shenhua.
His international career has also been littered with bust-ups, and was told to leave the France squad during the 2010 World Cup after falling out with coach Raymond Domenech -- it resulted in an 18-match ban from his own federation, but he laughed it off and announced he would no longer be available for his country.