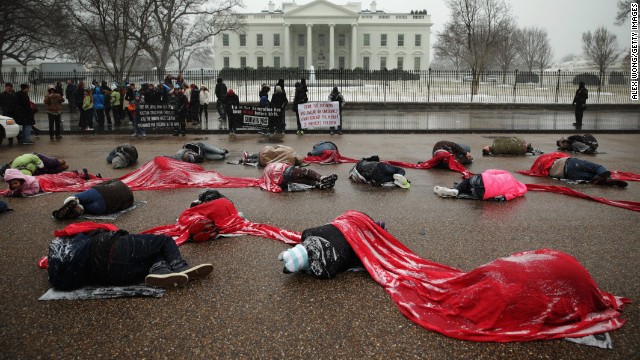 Anti-abortion activists participate in a "Memorial Die-in" outside the White House on Tuesday, January 21. People from all around the country are planning to gather in Washington for the annual March for Life on Wednesday to protest the Roe v. Wade Supreme Court decision in 1973 that helped to legalize abortion in the United States. Take a look back at the annual rally through the years:
The March for Life was founded by Nellie Gray and first held on January 22, 1974, on the steps of the U.S. Capitol. For decades, the March for Life has followed a familiar formula: Bus in thousands of abortion opponents. Protest in front of the Supreme Court. Go home. But this year, the March will move in a different direction, says Jeanne Monahan, the president of the anti-abortion group.
Several thousand marchers march down Pennsylvania Avenue in Washington toward the U.S. Capitol building on January 22, 1981. The March for Life, billed as the world's largest anti-abortion event, is remaking itself in deeper ways as well, says Monahan.
March For Life demonstration in front of the White House on January 23, 1982.
Supporters of the anti-abortion movement rally on January 23, 1984, on the Ellipse in front of the White House to listen to speakers and begin the March for Life on the 11th anniversary of legalized abortion.
Nellie Gray speaks at the Right to Life rally on the Ellipse in Washington on January 22, 1993. For its first 40 years, the march was marshaled by Gray, an occasionally irascible Catholic who had little use for modern technology, political compromise or the mainstream media. Gray died in her home office in 2012 at 88. She is succeeded by Jeanne Monahan.
Leah Maher, 5, holds a sign during the March for Life rally on the Ellipse in Washington on January 22, 1997. Organizers estimate that at least 50% of the marchers are younger than 18, as busloads of Catholic students descend on the capital from across the country.
The Rev. Flip Benham, director of Operation Rescue National from Dallas, prays, sings and hoists his Bible over his head in front of the Supreme Court at the tail end of the March For Life march.
Activists march on Constitution Avenue in Washington on January 22, 2002. Estimates of the crowd's size vary, but it seems safe to say tens of thousands have attended the annual protest.
Plastic fetuses are tagged and piled in front of the Supreme Court during the rally to mark the 33rd anniversary of the landmark Supreme Court case Roe v. Wade on January 23, 2006, in Washington. A sign posted with the plastic fetuses reads "Congressmen, The voters of the 11th District symbolically send these babies to you and ask for their protection."
Anti-abortion demonstrator Ted Gentile of Merrick, New York, stands outside the Russell Senate Office Building along the March for Life route on January 24, 2011, in Washington. Usually considered a Catholic event, Monahan says this year will different. The March for Life has hired a full-time staffer devoted to bringing more Protestant evangelicals to the protest, and they hope to see that effort bear fruit this Wednesday.
Former Arkansas Gov. Mike Huckabee speaks during a anti-abortion rally at Lafayette Park in Washington on January 22, 2012. "In past years, our rally has gone on for two or three hours and people lost interest," Monahan says. So, instead of boring speeches, the rally this year will feature a live concert by Matt Maher, a Catholic singer-songwriter with a huge following among young Christians.
Anti-abortion protesters attend the March for Life on January 25, 2013, in Washington.
March for Life
March for Life
March for Life
March for Life
March for Life
March for Life
March for Life
March for Life
March for Life
March for Life
March for Life
March for Life
March for Life
STORY HIGHLIGHTS
Christopher Hale: Protecting unborn children should be at the heart of the progressive agenda
It requires an advanced citizenship, he says
Hale: Radical inclusivity is at the heart of the progressive tradition
Editor's note: Christopher Hale is a senior fellow at Catholics in Alliance for the Common Good, a progressive Catholic political advocacy group, and the co-founder of Millennial. He helped lead national Catholic outreach for President Barack Obama's 2012 re-election campaign. You can follow him on Twitter @chrisjollyhale.
(CNN) -- As the 41st Annual March for Life commences in Washington on Wednesday, the headlines will be predictable: "Conservatives come together to protest legalized abortion."
That's unfortunate, because to me it's clear: protecting the lives of unborn children should be at the heart of the progressive agenda.
Progressives believe that society must continually extend its embrace to all persons, no matter who they are.
And make no mistake, the child in the womb is indeed a human. This isn't a religious or metaphysical claim, but a scientific assertion that is verifiable at the moment of conception.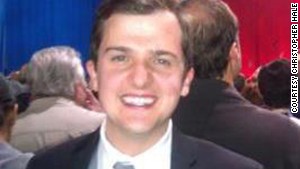 Christopher Hale
The child at conception has a completely human DNA composition. The child's sex, eye color and major physical traits are already determined at that very moment. From the beginning, the child isn't an it, but rather a she, a he.
A human being.
And deeply rooted in the history of human society is the belief that every human being has dignity and the right to live in that dignity.
As progressives, we further believe that the government plays a crucial role in protecting that dignity, especially among those who face adverse societal conditions: the poor, the unemployed, the elderly, the uninsured, single parents, gay and lesbians — and yes — the unborn.
This radical inclusivity is at the heart of the progressive tradition. And while it sounds romantic, in practice it isn't easy.
It requires an advanced citizenship where our people and our elected leaders are constantly looking to increase the mantle of justice beyond current norms.
Both parties have failed in this effort. Our leaders in government continually create and promote policies that instead perpetuate a throwaway culture in which people who aren't seen as valuable to economic advancement are left behind.
Pro-choice progressives should reject this. But by advocating policies that create a false dichotomy between supporting pregnant women and protecting the lives of unborn children, they are willful participants.
These policies are rooted in a social Darwinism that pits people against each other in the pursuit of living. In short, it is the belief that if the child lives, the woman loses. But in reality, we all lose in a country where the death of an innocent child is considered a measure of progress and freedom.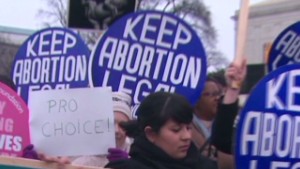 GOP tackles the abortion war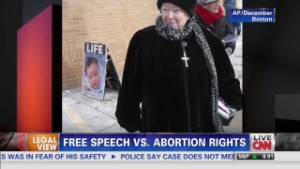 Free Speech vs. Abortion Rights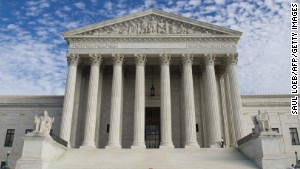 Court rejects Arizona's abortion appeal
In fact, this is the antithesis of a forward-thinking society. And pro-life progressives must start making their voices heard on this, one of the most crucial social justice issues of our time.
But it's also important to draw some lines in the sand. The Republican leaders in Congress might imagine themselves to be pro-life, but their policies and their actions reveal most of them to simply be pro-birth.
To be authentically pro-life, you cannot simply support a child's right to be born, but also the rights of the woman bearing the child to significant support from her community and her government.
Every mother deserves access to quality prenatal care, adoption services, baby supplies, government-guaranteed paid parental leave, childcare and quality and affordable health care.
In their three years in leadership Republicans in the House have passed bill after bill that significantly cuts the social framework that protects both mother and child throughout the early formative years of a child's life.
You can't be pro-life and anti-government, and you can't be pro-life and anti-woman. It doesn't work.
We also must find the societal courage to stand up for fatherhood. Too many men have struggled to fulfill their role as fathers, and our children suffer for it.
But the fault does not lie with the men alone. Poor education, unequal drug law enforcement and sentencing disparities create unfair disadvantages for some in our society. While we are addressing these issues, we also must put the full educational resources of our government and our communities at work to teach men how to be fathers even amid the social injustices that exist.
In the final analysis, it takes both a family and a village to raise a child. We're all in this struggle together, and we must use everything at our disposal to give our children what they deserve: a life, a family and a future.
Follow us on Twitter @CNNOpinion.
Join us on Facebook.com/CNNOpinion.
The opinions expressed in this commentary are solely those of Christopher Hale.