Story highlights
Officials urge evacuations after only highway is shut down
Water has begun to accumulate behind the snow and debris created by the avalanches
The Richardson Highway is expected to remain closed for about a week
A shelter has been established in a high school and teen center for people who evacuated
Avalanches have blocked the only highway to Valdez, Alaska, cutting off all motor traffic to the coastal town of about 4,000 and leading town officials to urge voluntary evacuations of residences.
The Richardson Highway will probably remain closed for about a week, officials said on the town website. The first avalanches started Friday, and more occurred Saturday.
Valdez officials urged voluntary evacuations over the weekend because water started to accumulate behind the snow and debris created by the avalanches.
A shelter was established in the high school and teen center for people who evacuated. It's unknown how many people moved out of their houses.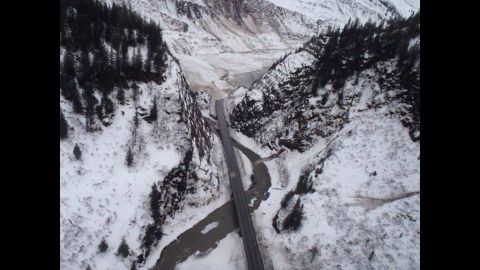 According to the town website, Valdez has plenty of fuel on hand, but food and fuel can be brought to the town port by barge if necessary.
Valdez is about a 300-mile drive from Anchorage, Alaska's largest city.
Grandson of Vail co-founder killed in Colorado avalanche