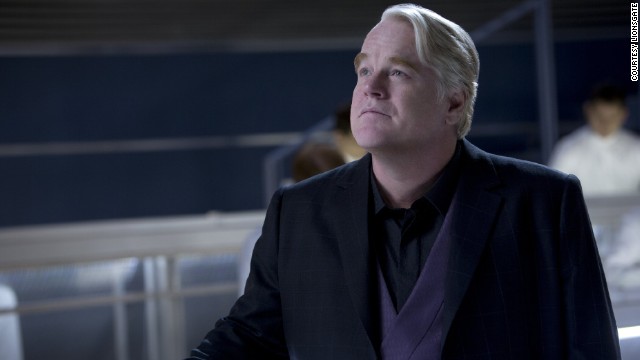 Philip Seymour Hoffman appears in 2013's "The Hunger Games: Catching Fire." Hoffman played the role of Plutarch Heavensbee, the head gamemaker in the film. He was expected to appear in more films of the "Hunger Games" franchise, but he was found dead in his Manhattan apartment on February 2. Hoffman died of
acute mixed drug intoxication
, the New York medical examiner's office said. Click through the gallery for more highlights of his career.
He told the Huffington Post
that "I really got into the violin thing, because it's not acting, and I got off on that."
Hoffman appears in 2012's "A Late Quartet." He reportedly learned how to play the violin during his role as a member of a string quartet.
Hoffman appears with Joaquin Phoenix in "The Master" (2012). He received Oscar and Golden Globe nominations in the supporting actor category for his work in the film.
told TMZ Sports
he didn't blame Hoffman. "He was just playing the part he was given," Howe said.
Hoffman plays manager Art Howe in the 2011 hit "Moneyball." The real Art Howe was reportedly not pleased with how he was portrayed in the film but
Hoffman plays a DJ known as The Count in 2009's "Pirate Radio."
In 2008's "Doubt," Hoffman plays Father Brendan Flynn, a Catholic priest accused of having an inappropriate relationship with a male student. This was yet another film that got Hoffman supporting actor nominations for the Oscars and the Golden Globes.
actor told AOL
at the time that while an action film was not usually his type of role, "it was just one of those things where all the ingredients seemed right."
Hoffman plays Owen Davian in 2006's "Mission: Impossible III." The
Hoffman plays the title role in 2005's "Capote." He won the Oscar for best actor in a leading role for his performance as Truman Capote, who wrote "In Cold Blood." Hoffman also won a Golden Globe for the role.
Hoffman plays a phone sex-line supervisor and mattress store owner in 2002's "Punch-Drunk Love."
Hoffman plays Lester Bangs in 2000's "Almost Famous." He delivers one of the film's most memorable scenes when he advises Patrick Fugit's character, William Miller, that "the only true currency in this bankrupt world is what we share with someone else when we're uncool."
Hoffman appears with Rebecca Pidgeon in 2000's "State and Main." He plays a screenwriter suffering from writer's block.
Jude Law and Hoffman share a scene in 1999's "The Talented Mr. Ripley." Hoffman was hailed as a scene stealer in the psychological thriller set in Italy.
Hoffman in 1998's comedy-drama "Happiness."
Hoffman plays Brandt, Mr. Lebowski's personal assistant, in the 1998 cult comedy hit "The Big Lebowski."
Hoffman played the slightly creepy production assistant Scotty in 1997's "Boogie Nights," with Mark Wahlberg and John C. Reilly.
Hoffman plays George Willis Jr. in 1992's "Scent of a Woman." He is credited as Philip S. Hoffman in the movie.
Philip Seymour Hoffman: Master of film
Philip Seymour Hoffman: Master of film
Philip Seymour Hoffman: Master of film
Philip Seymour Hoffman: Master of film
Philip Seymour Hoffman: Master of film
Philip Seymour Hoffman: Master of film
Philip Seymour Hoffman: Master of film
Philip Seymour Hoffman: Master of film
Philip Seymour Hoffman: Master of film
Philip Seymour Hoffman: Master of film
Philip Seymour Hoffman: Master of film
Philip Seymour Hoffman: Master of film
Philip Seymour Hoffman: Master of film
Philip Seymour Hoffman: Master of film
Philip Seymour Hoffman: Master of film
Philip Seymour Hoffman: Master of film
STORY HIGHLIGHTS
Gene Seymour: There was no other actor like Philip Seymour Hoffman
He didn't play a certain kind of role but had astonishing range, he says
Seymour says the actor made you wonder what he would have in store
He says Hoffman's acting vividly sketched the lives of people who are besieged and unlucky
Editor's note: Gene Seymour is a film critic who has written about music, movies and culture for The New York Times, Newsday, Entertainment Weekly and The Washington Post.
(CNN) -- There was no one else like him, certainly not in our time, likely not ever.
Is this an overstatement? Put it this way: How would you ever typecast Philip Seymour Hoffman? Gangster? Priest? Cop? Super villain? Spy? Schoolteacher? Sybarite? Vagrant? A president of the United States? Let's put it another way: Who could you imagine doing all these things in ways that no one else had done before?
Just so. No one.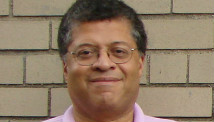 Gene Seymour
Hoffman, who was found dead at 46 of an apparent drug overdose Sunday, had at one time or another played some of those above-mentioned roles and did with an open-hearted incisiveness that unsettled presumptions and awakened possibilities.
When Hoffman was onscreen, you knew you were going to see a kind of person who, while you may not have personally encountered in real life, you acknowledged as a plausible human being, no matter how quirky or disorienting his personality.
Whether he was playing the manipulative, abusive, but emotionally needy cult leader in 2012's "The Master" (to these eyes, his finest big-screen performance), a crusty, disheveled but faintly idealistic CIA operator in 2007's "Charlie Wilson's War" or a pampered, egocentric but observant rich boy in 1999's "The Talented Mr. Ripley," Hoffman layered his technical skills with compassion, insight and sense of risk.
Those skills were not inconsiderable. He packed a resonant voice that could vault several octaves above its normal deep-dyed wooly tone. (Look no further than his Oscar-winning performance in the title role of 2005's "Capote.")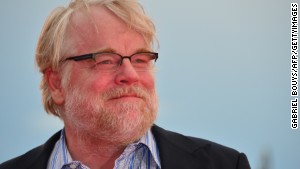 Philip Seymour Hoffman's memorable scenes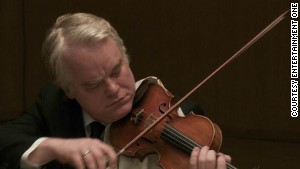 See one of Hoffman's last interviews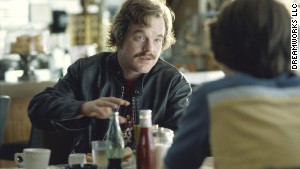 Hoffman's death 'feels like a robbery'
5 reasons we loved Philip Seymour Hoffman
He exercised a meticulous sense of detail, lightly tailored for each role, no matter how ludicrous ("Mission: Impossible III's" grimy, wealthy and sadistic bad-guy-in-charge) or familiar ("Moneyball's" blustery, seen-it-all team manager).
His was the kind of versatility commonly associated with the character actor more than with the movie star. Yet it was Hoffman's broad range and penetrating compassion that made him, if not a star, a reliable brand name for movies that aimed higher than commercial cinema usually bothered. You looked forward to seeing Hoffman's name in the credits, if only to see what kind of weirdness was in store.
It wasn't apparent at first how far and how fast Hoffman's oddly configured star would rise. Depending on how long you'd been going to the movies, you might have first noticed him as the petulant, trigger-happy small-town policeman in 1994's "Nobody's Fool" or as the swaggering, borderline-deranged craps player in 1996's "Hard Eight."
Neither of these performances prepared you for his sweet, out-of-left-field portrayal of Scotty J, a gay, grubby-puppy production assistant for a porn-movie outfit in 1997's "Boogie Nights."
After a while, the only thing you expected from Hoffman was the unexpected. He gave a persuasive, tender rendering in 2000's "Almost Famous" of the ill-fated rock critic Lester Bangs (whose premature drug-related death, not depicted in the film, deepens the poignancy of Hoffman's own).
A succession of misfits, screw-ups, neurotics, thwarted dreamers and self-deluded narcissists followed offset by such complicated, intriguing characters as the tormented visionary theater director Caden Cotard in 2008's "Synecdoche, New York." Cotard is one of the few characters in Hoffman's curriculum vitae whose massive urges for sex, adulation and control are sated, but whose more cosmic yearnings remain unfulfilled. Even when not playing someone clinging to life's margins, Hoffman played his own worst enemy.
Perhaps that's what endeared him to us the most, this unlikely icon of craftsmanship whose physical presence called to mind how Dorothy Parker once described James Thurber's cartoon characters: Having the "outer semblance of unbaked cookies."
From this loose, somewhat baggy set of physical attributes, Hoffman sculpted vivid depictions of the human heart at its most besieged and overwhelmed. The effort he put into these renderings showed he cared about the unlucky, the awkward and (despite it all) the most dauntless among us.
Is all this overstatement? Only if you can think of anyone else who will carry on in his absence. And I'm stumped ... and sad.
Follow us on Twitter @CNNOpinion.
Join us on Facebook/CNNOpinion.
The opinions expressed in this commentary are solely those of Gene Seymour.