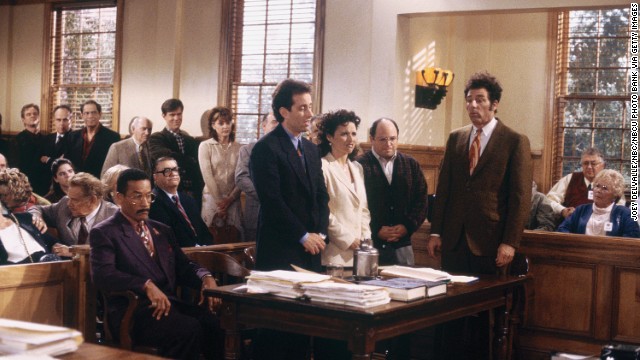 The show "Seinfeld" was once again on people's minds after Jerry Seinfeld
sparked controversy with his remarks about race and gender.
We look back on the stars of the series, then and now.
When his series first premiered in 1989, Seinfeld was best known as a stand-up comic who made the rounds of the late-night shows.
"Comedians in Cars Getting Coffee."
An ad spot with former co-star Jason Alexander
aired during the Super Bowl and furthered speculation that a "Seinfeld" reunion might be in the works.
Now Seinfeld is considered an elder statesman of comedy and has a successful Web series,
Alexander couldn't have been more lovably annoying as George Costanza.
While Alexander hasn't snagged a permanent weekly gig, he is apt to show up in any number of shows, like he did as "Mountain Man" in an episode of "Community."
Julia Louis-Dreyfus, who played Elaine Benes, was the reigning queen of the cast.
These days, Louis-Dreyfus is enjoying continued success with a starring role on the HBO series "Veep," which won her a Screen Actors Guild Award in January.
Michael Richards won fans over as Cosmo Kramer, seen here with Liz Sheridan as Helen Seinfeld.
after a rant at one of his comedy shows included some racial epithets
. But he has since bounced back. In 2013, he could be seen on the TV Land series "Kirstie," starring Kirstie Alley.
Richards ran into some tough times in 2006
Wayne Knight portrayed Jerry's nemesis Newman, and "Hello Newman" became a catchphrase of the show.
Since 2011, Knight, shown here with David Alan Basche, has had a role as Haskell Lutz on the TV Land series "The Exes."
Jerry Stiller played George's long-suffering father, Frank Costanza -- a role that took his fame as a comic actor to new heights.
Stiller found more sitcom gold as Arthur Spooner on the CBS series "The King of Queens." That series ended in 2007.
Estelle Harris starred as George's mother, Estelle Costanza.
Harris has stayed busy acting and doing voice work, including roles on the animated series "Futurama" and the voice of Mrs. Potato Head in the "Toy Story" franchise.
John O'Hurley was often the butt of the joke as J. Peterman when he teamed up with Louis-Dreyfus.
O'Hurley has remained popular since the end of "Seinfeld." He was a contestant on "Dancing with the Stars" in 2005, and he was host of "Family Feud" from 2006 to 2010. He also has been host of the annual National Dog Show Presented by Purina.
'Seinfeld': Where are they now?
'Seinfeld': Where are they now?
'Seinfeld': Where are they now?
'Seinfeld': Where are they now?
'Seinfeld': Where are they now?
'Seinfeld': Where are they now?
'Seinfeld': Where are they now?
'Seinfeld': Where are they now?
'Seinfeld': Where are they now?
'Seinfeld': Where are they now?
'Seinfeld': Where are they now?
'Seinfeld': Where are they now?
'Seinfeld': Where are they now?
'Seinfeld': Where are they now?
'Seinfeld': Where are they now?
'Seinfeld': Where are they now?
'Seinfeld': Where are they now?
STORY HIGHLIGHTS
LZ Granderson: Morgan Freeman doesn't want a Black History Month; neither do I
He says the actor's idea that we should stop talking about racism doesn't work
Recent controversies, including Sherman rant, Coke ad, show we're not in race-free utopia
LZ: Jerry Seinfeld says he focuses on comedy, not diversity; that's not good enough
Editor's note: LZ Granderson writes a weekly column for CNN.com. A senior writer for ESPN and lecturer at Northwestern University, the former Hechinger Institute fellow has had his commentary recognized by the Online News Association, the National Association of Black Journalists and the National Lesbian and Gay Journalists Association. Follow him on Twitter @locs_n_laughs.
(CNN) -- "I don't want a Black History Month."
Morgan Freeman said that to Mike Wallace during a "60 Minutes" interview in 2005. As you can imagine, Freeman -- an actor so respected that he was even cast to play God -- sparked quite the controversy with his provocative exchange with Wallace.
"How are we going to get rid of racism?" the anchor asked.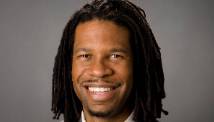 LZ Granderson
"Stop talking about it," the actor said.
Three years later Freeman donated $17,000 to his old high school in Mississippi to pay for its first desegregated prom. Apparently even "God" knows that to solve a problem sometimes you have to do more than "stop talking about it."
I don't want a Black History Month either.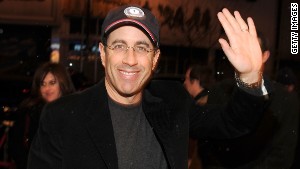 Seinfeld slams 'P.C. nonsense' in comedy
But after watching the backlash to Macklemore sweeping the rap categories at the Grammys, seeing the racist posts on Coca-Cola's Facebook page after its Super Bowl commercial featured a multilingual rendition of "America the Beautiful," and witnessing a Sikh model in a Gap ad become a controversial figure, I don't see how any rational person can believe we are in a post-discrimination utopia.
One that doesn't need laws to foster equality or regulate inclusion because it comes so naturally. 
When the Texas Board of Education tries to downplay slavery as a cause of the Civil War or to scrub away Latino leaders such as Oscar Romero from its textbooks, you must know "stop talking about it" is probably not the best approach.
So while I don't want Black History Month -- or Women's History Month or Hispanic Heritage Month, etc.-- the reality is the sociological dynamics that necessitated these commemorative constructs in the first place are still very much at play. And this is true whether we talk about it or not.
It is nice to think discrimination died the day President Obama was elected. But then a Stanford graduate with no criminal record gives a passionate interview moments after making the biggest play of his professional football career and the world erupts with comment, some of it unabashedly racist, and we know discrimination hasn't died.
It just evolved. Society's privileged are still cloaking themselves with the truism: "I wasn't alive then," hoping not to be disrobed by the Stanisław Jerzy Lec aphorism: No snowflake in an avalanche ever feels responsible.
During a recent CBS interview, Jerry Seinfeld noted that the first 10 episodes of his Web show only featured white males and then trivialized the criticism of his show's lack of diversity as "PC nonsense."
"People think (comedy) is the census or something, it's gotta represent the actual pie chart of America," he said. "Who cares? ... Funny is the world I live in."
Which isn't an inherently discriminatory thing to say but does come out of the mouth of a 59-year-old heterosexual white male who works in an industry -- comedy -- that is controlled by heterosexual white males as noted by numerous comedians who are not heterosexual white males such as Lindy West, Molly Knefel and Miss Bossypants herself, Tina Fey, who wrote in her best-selling book, describing the frat house atmosphere of "Saturday Night Live's" writing rooms:
"Not all of the men at SNL whizzed in cups. But four or five out of 20 did, so the men have to own that one. Anytime there's a bad female standup somewhere, some idiot interblogger will deduce that 'women aren't funny.' Using that same math, I can deduce that male comedy writers also piss in cups."
Seinfeld's comments, while not malicious in intent, do highlight some of the nuances of privilege those in power enjoy but are unable or unwilling to see. And unless measures are taken to point out some of those privileges, those who have been inadvertently excluded will continue to be so. This is why Fox News isn't concerned about "the war on Ramadan" and "Saturday Night Live" went six years without hiring a black female cast member.
"PC nonsense," to use Seinfeld's words, is employing unqualified women and minorities for the sake of fulfilling an HR checkbox.
But "PC nonsense" is also being challenged for not including women and minorities and then pretending you don't see race or gender, only shades of comedy. In a country that is 51% women and 37% minority, living in a city (New York) that is 53% women and 66% minority, saying something like that just sounds stupid.
But his saying it points out why Morgan Freeman's "stop talking about it" is counterproductive.
The pursuit of diversity is not an opportunity to point an angry finger or languish in guilt. It's an invitation to appreciate the woven contribution of the collective. We all play some role in the joys and ills of our society; let's stop pretending we don't.
Follow us on Twitter @CNNOpinion.
Join us on Facebook/CNNOpinion.
The opinions expressed in this commentary are solely those of LZ Granderson.