Can bitcoin succeed in China?
February 10, 2014 -- Updated 1202 GMT (2002 HKT)
STORY HIGHLIGHTS
Investors flocked to the bitcoin after positive comments from U.S. policy makers, pushing bitcoin's value above $1000
Much of the demand for bitcoin came from China, but trading volume has declined more than half since December
Chinese regulators banned financial institutions from doing business in bitcoins
Editor's note: Pauline Chiou is an award-winning anchor and correspondent for CNN International based in Hong Kong. Follow her on Twitter.
(CNN) -- Bitcoins are still a bit of a mystery to many of us. It is billed as a digital currency, but it's not regulated.
Still, more and more vendors are starting to accept it. In the U.S., the Sacramento Kings NBA team recently announced it will accept bitcoins for purchases of tickets or team merchandise.
Online retailer Overstock.com has also started accepting bitcoins. Virgin Galactic said it welcomes bitcoins for a $250,000 ride on its future space flights. A U.S. based company has already created bitcoin ATMs and plans to install one in Hong Kong.
Late last year, investors flocked to the bitcoin after positive comments from U.S. policy makers. That fueled a surge in the bitcoin's value above $1000.
Much of that demand came from China.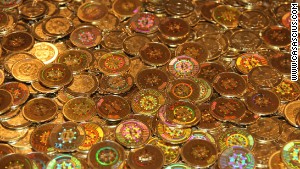 Has Bitcoin's bubble already burst?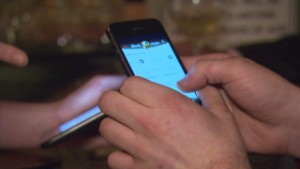 New York's EVR bar accepts bitcoins
The wild price volatility was a red flag to independent economist Andy Xie. He told me on CNN's World Business Today, "It's not a currency. People who accept it are usually selling it for real money like for U.S. dollars or the Japanese yen.
It's like you accept Chateau Lafite. There's a price for Chateau Lafite everyday but that doesn't make it a currency."
The speculation surrounding this mysterious currency has led China's central government to squeeze the oxygen out of the bitcoin market within China. In December, Chinese regulators banned financial institutions from doing business in bitcoins.
Then the central bank warned third party payment processors to stop clearing transactions for Chinese bitcoin exchanges.
This forced BTC China, one of the biggest bitcoin exchanges in the world, to create a voucher system for buyers and sellers. In a phone interview, CEO and co-Founder Bobby Lee acknowledged, "Trading volume has declined more than half since December."
David Shin, an investor in a new Canadian bitcoin mine, believes China is looking to protect its own currency.
"Given their push to try and make the renminbi a global currency like the U.S. dollar, it is in their best interest not to have an outflow of renminbi into another asset class or currency like bitcoin that they can't control," Shin says. "So I view the last set of constraints that they've put on the exchanges as nothing more than speed bumps rather than 'Do Not Enter' signs on the road."
As for the exchanges themselves, Lee says he is open to meeting with Chinese government officials and actually welcomes a regulated market .
"It's the confidence in bitcoin that needs to be salvaged in China....Our objective is to develop a more sustainable bitcoin market with the support of government. We don't want to create a frenzied environment."
Read more: E-commerce trumps tradition as Lunar New Year 'lucky money' goes online

Part of complete coverage on
March 3, 2014 -- Updated 1033 GMT (1833 HKT)

Mobile World Congress spans the full spectrum of untethered gadgetry Explore this year's top trends with Stuff Magazine Editor Will Findlater.
February 28, 2014 -- Updated 1623 GMT (0023 HKT)

Cocoa-nomics: Why chocolate really doesn't grow on trees. CNN returns to Africa's cocoa plantations to examine the fight against child labor.
February 27, 2014 -- Updated 1958 GMT (0358 HKT)

CNN's Maggie Lake speaks to Lego CEO Jørgen Vig Knudstorp about why Lego continues to be a hugely popular toy.
February 27, 2014 -- Updated 2032 GMT (0432 HKT)

A Japanese rocket roared into orbit carrying what NASA calls its most precise instrument yet for measuring rain and snowfall.
February 28, 2014 -- Updated 2003 GMT (0403 HKT)

When you hail yourself as a "passionate advocate" for job-seekers, you probably ought not blast one of those job-seekers in a snide e-mail.
February 26, 2014 -- Updated 2201 GMT (0601 HKT)

Love that chocolate Haagen-Dazs ice-cream? But what about the way its makers treat their farmers? Oxfam reveals the ethics behind the brands.
February 20, 2014 -- Updated 1121 GMT (1921 HKT)

SnapScan is an award-winning app allowing buyers to pay with their smartphone -- no need to worry about carrying cash or lost credit cards.
February 18, 2014 -- Updated 1452 GMT (2252 HKT)

In the wake of recent credit card breaches, CNN's Richard Quest explores the threats of the non-cash economy. Is your money as safe as you think?
February 19, 2014 -- Updated 0833 GMT (1633 HKT)

Like many companies in China, Fu Shou Yuan uses celebrities to attract clients. Except, in this case, they're dead. They're in the funeral business.
February 19, 2014 -- Updated 1255 GMT (2055 HKT)

Coca-Cola is staying afloat as the soda market shrinks, and many point to a marketing strategy around the so-called "secret recipe."

Today's five most popular stories