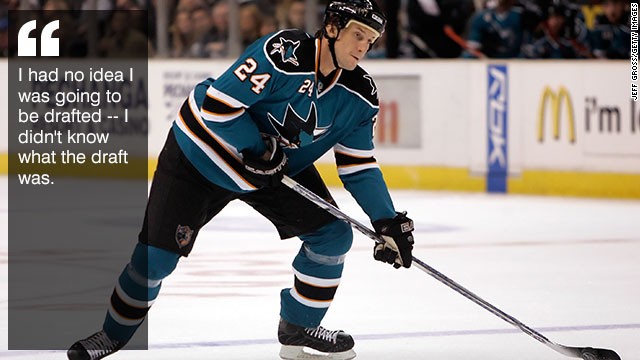 Sandis Ozolins: The soldier returns
Sandis Ozolins: The soldier returns
Sandis Ozolins: The soldier returns
Sandis Ozolins: The soldier returns
Sandis Ozolins: The soldier returns
Sandis Ozolins: The soldier returns
Sandis Ozolins: The soldier returns
Sandis Ozolins: The soldier returns
Sandis Ozolins: The soldier returns
Sandis Ozolins: The soldier returns
STORY HIGHLIGHTS
Sandis Ozolins carried the Latvian flag at the Sochi Games
Won 1996 Stanley Cup with Colorado Avalanches
Played in a total of 875 NHL games, scoring 167 goals
Will captain the Latvian team at his third Olympic Games
CNN's Human to Hero series celebrates inspiration and achievement in sport. Click here for videos and features.
(CNN) -- Sochi has been preparing for an Olympics invasion -- but perhaps it didn't expect a former Soviet soldier to be leading the charge.
At least on this occasion, Sandis Ozolins wasn't armed with a Kalashnikov rifle when he marched into Russia.
This time, the 41-year-old skated into Sochi holding the Latvian flag and an ice hockey stick -- not to mention the memories of a Stanley Cup triumph in his bag.
Not bad for a man who only realized he'd been given the opportunity of a lifetime to become a star in the glitz and glamor of the National Hockey League while serving in the Soviet army back in 1991.
"Somebody came with the newspaper and showed me," Ozolins tells CNN's Human to Hero series of his time in the barracks.
"I had no idea I was going to be drafted -- I didn't know what the draft was. That came as a big surprise again and the team was the first-year team in the NHL, San Jose Sharks.
"I didn't even know where it was! I thought it was somewhere in Latin America -- my association was completely off!
"Then afterward when I found out what the draft meant and I found out who the team was, I started realizing, 'OK, this is something happening.'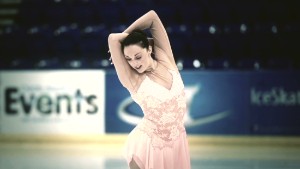 'Jumping Jen' spins on ice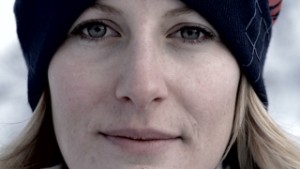 Sochi skier smiles through the pain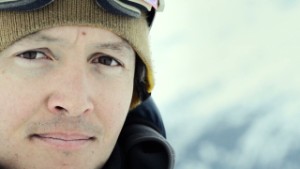 Snowboarder survives avalanche
"What's going to happen? How is this all going to work out? I had no clue but it worked out pretty good for me."
To say it worked out "pretty good" would be an understatement given Ozolins' achievements.
During a 15-year U.S. career, he won the NHL's biggest prize -- the Stanley Cup -- with the Colorado Avalanche and played in seven NHL All-Star Games.
Ozolins scored 167 goals in 875 NHL appearances and made 397 assists with franchises also including Carolina Hurricanes, Florida Panthers, Mighty Ducks of Anaheim and New York Rangers.
It was at Colorado where Ozolins enjoyed his most successful time.
Top of his achievements was helping the Avalanche defeat Florida Panthers in the 1996 final of the Stanley Cup -- a series which his side won in emphatic fashion 4-0.
Even now, some 18 years later, the memory of that day remains fresh, although his memento of the day, his winner's ring, has since managed to disappear.
"That was the peak of the whole thing and, of course, I was young and I thought it's going to continue like that for many, many years," recalls Ozolins.
"I thought I was going to have a whole collection of these Stanley Cups but in reality, it worked out a little bit different."
Ozolins suffered heartbreak the following year when the Avalanche was defeated in the Conference playoff final by Detroit Red Wings.
After starting skating at the age of five, it was not until he was 15 that the lure of ice hockey become irresistible.
A number of appearances for the Soviet junior national side followed before army service intervened.
From there it was on to America, where his early success ended up earning Ozolins a $25 million deal with Carolina Hurricanes in 2000.
However, he failed to shine in Carolina and moved on to Florida Panthers in January 2002 before ending up at Anaheim Ducks 12 months later.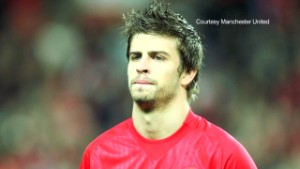 Gerard Pique: Shakira is on my iPod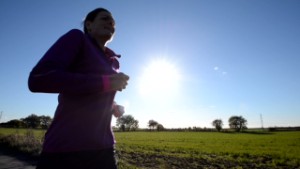 Fearless marathon runner defies MS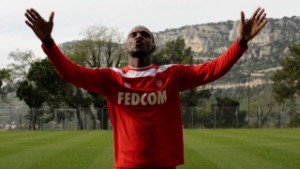 Footballer fights back after cancer
He reached the 2003 Stanley Cup Finals but the Ducks lost 4-3 to the New Jersey Devils, then a serious knee injury wrecked his time in California and he was traded to the New York Rangers in March 2006.
Read: Snowboard 'addict' cheats death
It was there that his off-rink problems began -- he was forced to enter the league's substance abuse program after being found guilty of driving under the influence of alcohol.
After taking a year out to deal with his demons, he took up a 12-month deal in a return to San Jose -- but after that rejected the chance to play a further season with the Los Angeles Kings, and instead returned to Latvia in 2009.
But that was not to prove the end of his career -- far from it.
"I took a year off in hockey and basically, I thought I was retired," he recalls.
"That's how I understood it but it turned out that I only took a year off and then the general manager of Dinamo Riga gave me a call and asked when I was thinking about coming home and playing for the team.
Read: Skating's 'insane' evolution
"I told him, 'Give me two weeks, I'll let you know.' So during those two weeks, I started training again and I wanted to see if I wanted to play.
"I wanted to play on a level where I wouldn't just be a mascot on a team but able to contribute on the ice.
"After two weeks I said, 'OK, I can do it,' and it was like coming home. That's where I began my career, my professional career. It's my childhood, this is my home."
Now back playing in the Kontinental Hockey League with Dinamo Riga, Ozilins is hoping to help his home country impress on the international stage.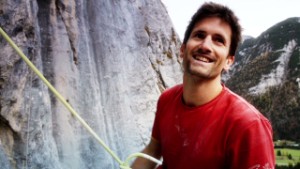 Climbing champ takes on toughest rocks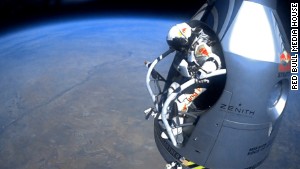 Daredevil skydiver breaks speed of sound
Read: Ski cross champion defies odds
As a true veteran of the game, this may be the final time he gets to compete in front of billions watching across the globe.
Latvia is not expected to challenge for a medal at the Sochi Games but the opportunity to appear at the Olympics for a third time is something which Ozolins says he will relish for the rest of his life -- especially after being Latvia's flag bearer at last week's opening ceremony.
"For us to go to Sochi, I only realized when we qualified how much it meant not just to us but also for the people that were at the arena and the whole country," he says.
"We're going to have all these experiences, Olympic experiences. It's indescribable how much energy you get from that.
"Being with the best winter athletes in the world at the time, in the same village, eating lunch next to figure skaters, skiers or bobsled teams, it's -- especially for younger guys but even for me -- it's so much.
"If winning trophies and cups on a club level is one thing, then Olympics is more of a national pride. It's more being there for your country and representing your country."
Read: 'The John McEnroe of curling'
Read: The importance of being 'gorgeous'
Read: A marathon a day made me stronger
Follow us at @WorldSportCNN and like us on Facebook