Five things you didn't know about YouTube's new boss, Susan Wojcicki
February 17, 2014 -- Updated 1138 GMT (1938 HKT)
STORY HIGHLIGHTS
Meet Susan Wojcicki: the new head of YouTube
Rented her garage to Google founders back in 1998
Helped start Google Images and Google Books
Mother-of-four makes sure she spends every evening with family
Editor's note: Leading Women connects you to extraordinary women of our time -- remarkable professionals who have made it to the top in all areas of business, the arts, sport, culture, science and more.
(CNN) -- YouTube has a new boss and she has a "healthy disregard for the impossible" -- according to Google CEO Larry Page.
In that case, 45-year-old Susan Wojcicki has quite the job ahead of her. Not least of which, trying to work out how the video-sharing giant should display advertising on its website -- and get online viewers to watch it.
Before she was head of YouTube, Wojcicki was senior vice president of advertising and commerce at Google -- the company, which instead of trying to compete with the popular video-sharing website, decided to buy it for $1.65 billion in 2006.
Ok, so apart from disregarding impossible things, what do we know about the highest-ranking woman at Google? Tip: there's your first clue.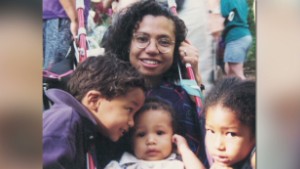 Motherhood revived her Wall St. career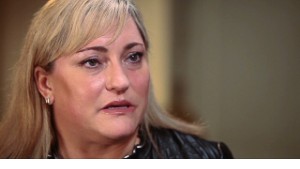 Intel President wants more women in tech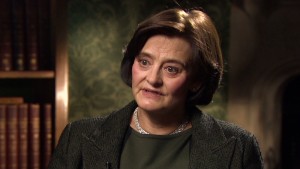 Why Cherie Blair refused to adjourn her career
Google started in her garage. Cast your mind back to 1998. Steve Jobs had just introduced the world's first iMac, the internet still had a dial-up tone, and a couple of computer-savvy Stanford University students were setting up a search engine in Wojcicki's Californian garage. Those students were Sergey Brin and Larry Page, and their search engine would eventually become the multi-billion dollar global technology company we know today: Google.
She's part of the Google dynasty. Since she first rented her garage to Brin and Page to help pay her mortgage 16 years ago, Wojcicki has been deeply rooted in the Google Dynasty -- yep, such a thing exists. She was the 16th person they hired and is married to fellow Google executive Dennis Troper. Her younger sister Anne married Google co-founder Sergey Brin, and her teacher and journalist mother Esther has consulted the company on education issues.
She was four months pregnant when she joined Google. Wojcicki's friends told her she was crazy when she left her job at Intel to join the start-up company while pregnant with her first child. Today, Wojcicki says it was one of the best decisions of her life. Family remains incredibly important to the mother-of-four, who always tries to be home in time for dinner and tells colleagues not to contact her between 6pm and 9pm when she's with her children.
As a kid she wanted to be an artist. "In some ways I think that's what actually led me to technology," Wojcicki told Makers.com. "I thought: 'This is like a new way of making things.'" One of three sisters, her father is Stanford University physics professor, Stanley Wojcicki, and her mother is journalist and educator, Esther Wojcicki. Susan is also a huge supporter of girls in technology -- you can read her open letter on the subject here.
She's behind Google Images and Google Books. When Wojcicki joined Google in 1999, she became the company's first marketing manager, later leading the initial development of high-profile projects like Google Images and Google books. As senior vice president of advertising and commerce, she was responsible for the company's advertising products -- accounting for 87% of its revenues in 2012. And when Google bought YouTube eight years ago, she was right behind it -- which seems all the more fitting, considering her new position.

Today's five most popular stories
December 23, 2014 -- Updated 1444 GMT (2244 HKT)

CNN set out on a hunt to find the women who excelled in their professions this year and we found some of the most inspiring women of 2014.
December 17, 2014 -- Updated 1419 GMT (2219 HKT)

Jane Fraser is often cited as one of the most powerful women in banking. She tells CNN's Poppy Harlow how women lead differently.
December 3, 2014 -- Updated 1743 GMT (0143 HKT)

Women's-only private members clubs are becoming more popular, offering spaces to work, socialize and relax, albeit with hefty membership fees.
November 28, 2014 -- Updated 1515 GMT (2315 HKT)

A new social network for women claims to be 'troll-proof' and was created by Karen Cahn, former Google, YouTube, Aol executive.
November 27, 2014 -- Updated 1418 GMT (2218 HKT)

She's the daughter of a Beatle and counts Kate Moss among her friends, but she had to create her own mark in the fashion world.
November 18, 2014 -- Updated 1743 GMT (0143 HKT)

Alli Webb always loved having her hair done, so she decided to bring that happy feeling to millions of women worldwide with her business, Drybar.
November 17, 2014 -- Updated 1324 GMT (2124 HKT)

NASA's chief scientist Dr Ellen Stofan wants to land humans on Mars by 2035, but there are some serious challenges to overcome before then.
November 4, 2014 -- Updated 1041 GMT (1841 HKT)

The Design Museum hosts a power dressing exhibition, from Joan of Arc's short tunics, to Joan Collins' eye-gouging shoulder pads.
October 30, 2014 -- Updated 1520 GMT (2320 HKT)

Opinion piece from architect Zaha Hadid on growing up in a very different Iraq, to close Leading Women's month of STEM coverage.
October 30, 2014 -- Updated 1227 GMT (2027 HKT)

Leading Women ran an iReport assignment which resulted in some amazing images of girls in STEM from our readers.
October 29, 2014 -- Updated 1108 GMT (1908 HKT)

Robots can be many things -- knowledgeable, dexterous, strong. But can they ever be genuinely laugh-out-loud hilarious?
October 27, 2014 -- Updated 1830 GMT (0230 HKT)

Victoria Beckham has come a long way from Posh Spice. She has now been named Britain's top entrepreneur, by magazine Management Today.