STORY HIGHLIGHTS
Eleven European countries, including France, Germany, Italy and Spain are signed up to a Financial Transaction Tax
Campaigner Simon Chouffot says FTT could help deal with the devastation wreaked by the financial crisis
Harry Potter director David Yates directs the campaign's spot staring Bill Nighy and Clemence Poesy
Editor's note: Simon Chouffot is spokesperson for the Robin Hood Tax Campaign, which pushes for the introduction of the Financial Transaction Tax and asks revenue from the tax is used to tackle poverty and climate change. The opinions expressed in this commentary are solely his. German Chancellor Angela Merkel and French President Francois Hollande and their respective cabinets meet in Paris to discuss the details of the trading tax on Wednesday.
(CNN) -- Bankers get a bad press. If they are not in news studios trying to defend their annual bonus being more than most people earn in a lifetime, they are attempting to brush off the latest multi-million pound fine they received for ripping off the public.
Not so in the latest edition of the Global Talk Finance program. Representatives from the banking sector talk enthusiastically about how they've reformed their risky business practices and raised billions to fight against poverty and climate change. They herald the introduction of a "Robin Hood" tax, where speculators pay around a 0.1% tax on their financial transactions, as a "triumph."
Ok, so it may not strictly be real life. The news anchor is played by "Walking Dead" star Andrew Lincoln, he quizzes characters played by some of Europe's biggest stars -- Bill Nighy, Clemence Poesy, Javier Camara and Heike Makatsch who says the tax was "a profoundly important moment -- it's been good for business and it's brought billions for jobs in Europe."
Yet fiction is not so far away from reality. Eleven European countries, including France, Germany, Italy and Spain are signed up to a Financial Transaction Tax which could raise up to 30 billion pounds annually and be implemented as early as next year. It is the best chance we have of ensuring those responsible for the crisis pay their fair share to put things right.
Unfortunately the UK is refusing to join in, even attempting to block the proposal with a groundless legal challenge in the European Courts of Justice. As Bill Nighy's character demonstrates masterfully as he squirms out of questions over how the money could help stop cuts to public services, it means the UK will also lose out on the benefits.
This tax on the financial sector has the power to raise hundreds of billions every year globally
Robin Hood Tax Campaign
Bill Nighy has been involved with the "Robin Hood" tax campaign since its inception in 2010. He came with us to see first-hand the impact of the financial crisis only a few miles away from its epicenter in the City of London.
A food bank in the London borough of Putney, where emergency food parcels are given out to those in the most dire need, had seen numbers increase 50% in a year. There are now over 350 Trussell Trust food banks across the UK, at one point opening at the rate of one a week, as people struggle to make ends meet in a perfect storm of public service cuts and decreasing standards of living.
Yet the devastation wreaked by the crisis rippled out far beyond national borders. Oxfam estimates it left a $65 billion dollar hole in the budgets of the world's poorest countries -- the people least responsible for the crisis are paying the heaviest price.
Meanwhile back in the financial sectors of London and New York, bankers were cushioned from impacts of their own actions -- public money bailed them out and continues to subsidize them today. But it's not just about ensuring banks give something back, it's about refocusing our economy away from the fool's gold of financial sector riches.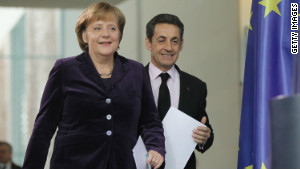 Pros and cons of a transaction tax
Financial products such as derivatives can be useful for the economy -- they allow a haulage company, for example, to buy a petroleum future, meaning their costs are predictable over time. But all sense of proportion has been lost, the market in derivatives is now a mind-boggling 70 times the size of global GDP.
This frenetic swarm of speculative trades may earn a small cabal of the super-rich ever more money, but it brings with it huge risks and when things go wrong, as they did so spectacularly five years, ago billions can be wiped from the real economy. The low rate of the tax would help curb these speculative trades whilst avoiding impacting on people's pensions and savings.
As the film's director David Yates, best known for directing the final four films in the Harry Potter series, said: "I agreed to direct the film because the "Robin Hood" tax is a simple yet brilliant idea. We need to learn the lessons of the financial crisis and ensure that banks and hedge funds work in the interests of society not the other way around."
He's not wrong. As France and Germany are due to make an announcement on the tax and countries will agree the details in coming weeks. Let's hope they agree the best possible tax that raises the most money -- it will help create a financial sector we can all be proud of.
Read more: U.K. moves to block Europe's Tobin tax
The opinions expressed in this commentary are solely those of Simon Chouffot.