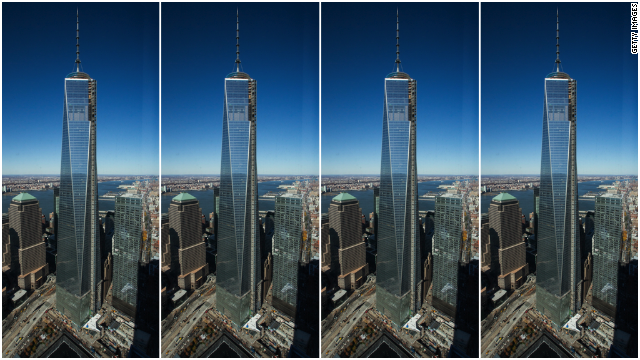 Mark Zuckerberg and crew could've built four new World Trade Center skyscrapers, at a cost of $3.94 billion each.
In December, the UN asked for a record-breaking $13 billion for worldwide humanitarian relief operations in 2014, half of which will aid Syria. The purchase price of WhatsApp could've paid for all of that and more.
Mark Zuckerberg's favorite food is the bacon-wrapped hot dog. Some California vendors sell these for $1.50 each, meaning Facebook could've bought enough to feed Mark Zuckerberg one hot dog every second for the next 400 years.
Ukraine's president announced it would accept a massive $15 billion loan deal from Russia last year, touching off deadly protests in the country that have left dozens dead and its capital in flames.
One B61-12 nuclear bomb (not pictured) is estimated to cost $28 million, so Facebook could gather a stockpile of 678 of them instead of buying the messaging app.
Facebook's top executives Mark Zuckerberg, Sheryl Sandberg, David Ebersman, and Mike Schroepfer would look pretty stylish cruising the San Francisco Bay in four Nimitz-class nuclear-powered aircraft carriers ($4.5 billion each).
Typhoon Haiyan devastated the Philippines and killed more than 5,000 people. The recovery may cost $6 billion -- less than one-third of what Facebook paid for WhatsApp.
This week, a Miami artist made headlines by destroying a $1 million vase by famed Chinese artist Ai Weiwei. Facebook could probably help pay for that.
Do you love Big Bird? American broadcaster PBS receives $450 million in annual federal funding -- something Facebook could've paid for the next 4 decades.
The popular TV streaming service costs $7.99 a month.
Four World Trade Centers ($16B)
The UN's aid budget for a year ($13B)
12.6 billion hot dogs
A loan deal with Ukraine ($15B)
678 nuclear bombs
Four aircraft carriers ($18B)
Relief for the Philippines ($6B)
19,000 Ai Weiwei vases
A nest egg for Big Bird
A 198 million year Netflix binge