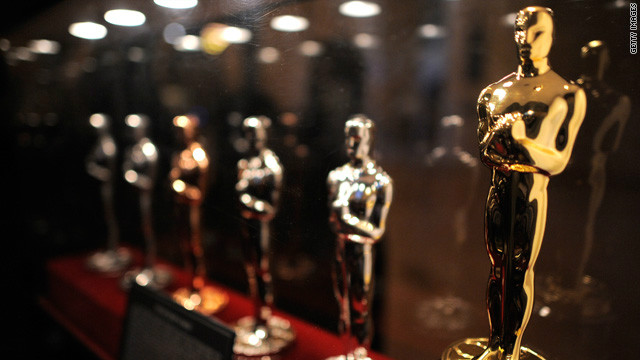 If it was up to CNN's readers, Sunday's Academy Awards would've gone quite a bit differently. Over 86,000 readers voted in our Oscars ballot ahead of the big night -- here's who you thought should have won the gold:
Sex, drugs and Leonardo DiCaprio. What's not to like? For CNN's readers, DiCaprio's performance in "The Wolf of Wall Street" was strong enough to finally win the often-snubbed actor an Oscar.
Matthew McConaughey lost roughly 40 pounds in order to portray Ron Woodroof in "Dallas Buyers Club," and the Academy rewarded his commitment with the Oscar.
Amy Adams was a revelation in "American Hustle," and 31% of you wanted to see her win the Oscar. And if not her, your second choice was Sandra Bullock for "Gravity."
Adams and Bullock gave strong performances, for sure, but Cate Blanchett's work in "Blue Jasmine" won over several critics -- and, clearly, the Academy.
work in order to fully become Rayon, a transsexual diagnosed with AIDS in "Dallas Buyers Club." CNN readers thought he should be the one to take home Oscar.
Jared Leto put in
but Leto's? Bradley Cooper, Jonah Hill, Barkhad Abdi and Michael Fassbender should all be acknowledged for their craft, but we don't think anyone thought they were going to win.
Was this prize ever anyone else's
If it was left up to readers, Jennifer Lawrence would've won her second Oscar on Sunday for her work in "American Hustle." The 23-year-old actress had an overwhelming 50% of the ballot votes.
But it was Lupita Nyong'o's debut feature film role, as a viciously abused slave named Patsey in "12 Years a Slave," that won the award.
Despite not getting a lot of love in the acting categories, Alfonso Cuaron's "Gravity" is an undeniable masterpiece of filmmaking, and 30% of CNN readers who voted in our ballot wanted to see Cuaron win best director. But 26% picked "12 Years a Slave" director Steve McQueen.
On Sunday, many CNN readers were no doubt pleased to see Angelina Jolie and Sidney Poitier present Cuaron with the Oscar.
CNN readers voted "12 Years A Slave" to win best picture of the year, with "American Hustle" being the second-most popular choice.
Sure enough, McQueen's harrowing adaptation of Solomon Northup's narrative was the best picture of the year.
CNN Oscars ballot: The results
Your pick: Best actor
Oscar winner: Best actor
Your pick: Best actress
Oscar winner: Best actress
Your pick: Best supporting actor
Oscar winner: Best supporting actor
Your pick: Best supporting actress
Oscar winner: Best supporting actress
Your pick: Best director
Oscar winner: Best director
Your pick: Best picture
Oscar winner: Best picture