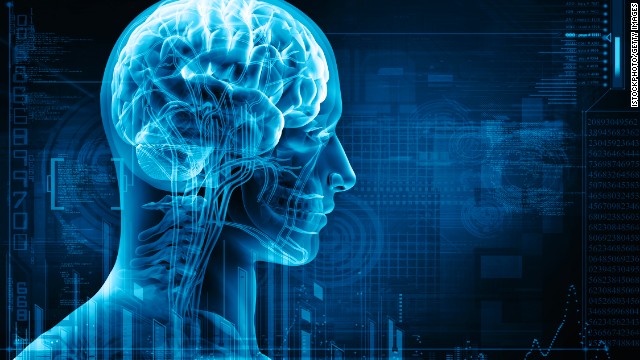 A third of the brain's volume is composed of blood vessels. Maintaining a healthy blood flow to those blood vessels is critical to keeping the brain young. Here are six ways you can keep your mind sharp:
Exercise Research has shown exercise improves brain health, and it's never too early or too late to begin. Even moderate exercise has been shown to increase memory, mental processing speed and the size of the hippocampus, the part of the brain responsible for forming new memories, even in previously sedentary adults. Simply walking three times a week has been shown to produce significant gains in memory and mental processing speed.
Eat right Neurologists agree a diet rich in vegetables, fruits, whole grains and legumes will help keep the brain healthy. They also advocate eating fish, walnuts, flax seed or other sources of omega-3 fatty acids. Curcumin, found in the spice curry, may also be protective against Alzheimer's. Conversely, a high-fat diet and obesity raise the risk for dementia. So do high cholesterol, diabetes and high blood pressure if left untreated.
Watch your levels Research has shown high levels of the amino acid homocysteine is associated with a poor memory and doubles the risk of Alzheimer's. Vitamin B12 and folic acid lowers the level of homocysteine, which is also associated with heart disease and strokes. Green, leafy vegetables and fruits contain folic acid; meat, fish, yogurt and fortified cereals contain vitamin B12.
Ease stress Lowering the amount of stress in your life lowers the risk for dementia. A glass of wine (or other moderate alcohol consumption), laughter and meditation are all considered beneficial. A Harvard Medical School study showed 30 minutes of meditation a day for eight weeks even increased the size of the hippocampus. Studies at Loma Linda University have shown laughter reduces the stress hormone cortisol, which is toxic to the hippocampus.
Stay social Maintaining an active social life provides mental stimulation and lowers stress. It also lowers the risk for dementia and Alzheimer's disease. The more social activities, the better, and people who choose mentally challenging leisure pursuits such as playing cards with friends or joining a community organization do better in general than those whose activities are primarily physical or social. Living alone or avoiding social ties raises the risk of dementia.
Learn More formal education is associated with lower rates of dementia and Alzheimer's, but "use it or lose it" applies at any age -- and more with the brain than the muscles, neurologists say. To keep the brain sharp, experts recommend learning new and fun mental activities. Crossword puzzles or sudoku, once mastered after a month or so, may not stimulate the brain the way learning a new language, picking up a musical instrument or joining a book club might.
6 ways to keep the brain young
Exercise
Eat right
Watch your levels
Ease stress
Stay social
Learn
STORY HIGHLIGHTS
A new study suggests Alzheimer's may be the third-leading U.S. cause of death
Current figures are "a gross undercount," Alzheimer's Association says
The study followed 2,500 patients for 8 years; 400 died of Alzheimer's
Advocates hope the findings will build support for more research
(CNN) -- Alzheimer's disease ravages the brain, robbing its victims not only of their memories but often their ability to do things as basic as swallowing.
Now, a study of aging patients suggests its true toll may top half a million lives a year -- a figure that would put Alzheimer's just below heart disease and cancer on the list of America's top killers.
The incurable, degenerative brain disease was blamed for 83,000-plus U.S. fatalities in 2010, making it the sixth-leading cause of death that year.
But its true toll may be as much as six times that, said Bryan James, an epidemiologist at the Rush Alzheimer's Disease Center in Chicago.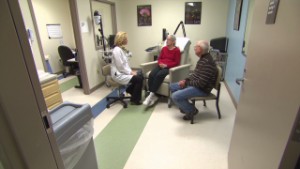 Alzheimer's and sleep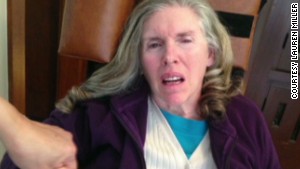 Actor pushes for Alzheimer's research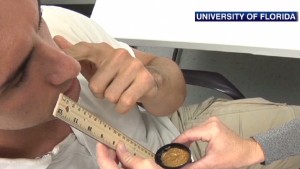 Could peanut butter detect Alzheimer's?
"Death certificates are well known to underreport deaths from Alzheimer's and other types of dementia," said James, the lead author of the study published Wednesday. "The more immediate causes of death, such as pneumonia or heart attack, are usually listed, and the underlying causes of death are usually left off."
The eight-year study, published in the peer-reviewed journal Neurology, followed more than 2,500 people over 65. Of those, nearly a quarter developed Alzheimer's, and the disease was the cause of death in about 400 people, James said.
Overwhelming burden, cost of Alzheimer's to triple, report says
James and his colleagues -- co-workers at Rush University in Chicago and at two California institutions, the University of California-San Francisco and the Veterans Affairs Medical Center there -- then statistically extrapolated their results to arrive at their estimate of 503,000 Alzheimer's deaths a year.
By comparison, heart disease was blamed for nearly 600,000 deaths in 2010 and cancer about 575,000 -- but those numbers are going down, while deaths from Alzheimer's are going up.
"I couldn't say when, but in the next 20 years, it could catch up to cancer," James said.
The study was funded by the National Institute on Aging and the Illinois Department of Public Health. Dallas Anderson, who oversees population studies of Alzheimer's and dementia at the NIA, called the findings "eye-catching."
"People who I think are knowledgeable about the death registration system in the U.S. would not be surprised that the official number is low, but it is somewhat of a surprise to see that kind of a difference," Anderson told CNN.
Similar studies are under way, and similar results would bolster the findings of James and his colleagues, he said. In the meantime, the results might encourage more doctors to note Alzheimer's when filling out death certificates -- something an increasing number of physicians have been doing already.
"It's just another reminder that Alzheimer's is really an important public health problem, and we need to work on it," Anderson said.
The 10 warning signs of Alzheimer's
Keith Fargo, the science program director of the Alzheimer's Association, said the new study's mortality estimate is "much closer to the true number."
"The Alzheimer's Association has been saying for a long time that that 80,000 figure is a gross undercount," Fargo said. The new figures may help Americans realize that Alzheimer's isn't "just about forgetfulness," but "a universally fatal brain disease."
"We think this is a solid paper that really puts the true impact of the disease into perspective," he added.
The Alzheimer's Association, which supports more research into causes and treatments, estimates that 5.2 million Americans had Alzheimer's disease in 2013. Alzheimer's deaths went up by 68% over the past decade as mortality from other major diseases declined, and the association expects the number of people over 65 with the disease to climb to 7.1 million by 2025.
In 2012, the Obama administration announced plans to pour another $156 million into Alzheimer's research. The National Institutes of Health has about $560 million currently budgeted for the work.
But the Alzheimer's Association estimates the disease costs more than $200 billion per year -- and since the patients are mostly elderly, much of that is paid by the federal health programs Medicare and Medicaid. The promised increase in research funding is "a step in the right direction," but not enough, Fargo said.
"Scientists have told us we need to invest $2 billion a year for 10 years if we are truly going to move the needle on Alzheimer's disease," he said.
Alzheimer's disease fast facts