Malaysia Airlines: What is a transponder?
March 12, 2014 -- Updated 1404 GMT (2204 HKT)
(CNN) -- You keep hearing experts talking about the missing Malaysia Airlines Flight 370 and the fact that its transponder went from on to off.
What are aviation transponders? Here's a quick primer:
Q. What information does a transponder send, and who does it send it to?
A transponder is a radio transmitter in the cockpit that works with ground radar. When the transponder receives a signal from a more sophisticated ground "secondary" radar, it returns a squawk code with the aircraft's position, its altitude and its call sign. It is constantly being radar pinged, helping air traffic controllers on the ground determine the airplane's speed and direction, too.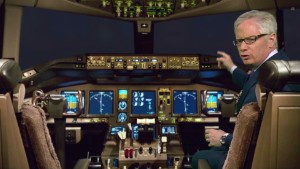 Take a virtual look inside a Boeing 777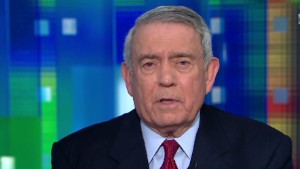 Rather: Put aside conspiracy theories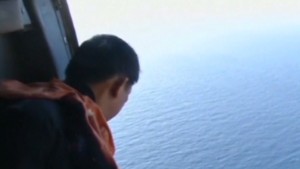 Search widens for missing Flight 370
Q. What does "squawk" mean?
It's a four-digit identifying code that the pilot enters into a transponder for each flight. It helps air traffic control recognize each plane.
Q. Why are transponders necessary?
Primary radar is more basic, effective only at seeing the radar reflection of objects. It paints targets, displaying them with a blip on a screen. The bigger the object, the bigger the reflection. Transponders enhance the reflected signal and provide the additional information for air traffic control.
Q. Is there a way to use it to indicate a problem on board the aircraft?
There are codes for different emergencies. For a hijacking, it's 7500. For communications failure, 7600. Emergencies are 7700.
Q. How do you turn off a transponder?
There is a switch that you would move from "ON" or "SBY" (standby) or "ALT" (altitude). You could also pull the circuit breaker for the transponder in the cockpit.
Q. Why would you turn off a transponder during a normal flight?
There could be several reasons. One reason could be when airplanes get close to each other (perhaps they are approaching an airport). Air traffic controllers may then request pilots to turn the transponders off or to standby. Also, if the transponder is sending faulty information, the pilot might want to turn it off. Planes are still visible on primary radar until they get below the radar's coverage ability.

Today's five most popular stories
Part of complete coverage on
May 28, 2014 -- Updated 2229 GMT (0629 HKT)

What was believed to be the best hope of finding the missing plane is now being called a false hope.
September 8, 2014 -- Updated 1127 GMT (1927 HKT)

The story began as a puzzling news bulletin. A Malaysia Airlines passenger jet with 239 people on board had vanished from radar screens as it was flying from Kuala Lumpur to Beijing.
September 5, 2014 -- Updated 1130 GMT (1930 HKT)

The mapping of the main search area for Flight 370 has found parts of the ocean floor that are unusually hard.
August 29, 2014 -- Updated 0800 GMT (1600 HKT)

Brianna Keilar reports on the new developments that will shape the coming renewed search of MH370.
August 29, 2014 -- Updated 0529 GMT (1329 HKT)

Flight MH370 may have turned south earlier than originally thought.
June 25, 2014 -- Updated 0033 GMT (0833 HKT)

Erin Burnett speaks to Miles O'Brien about the latest in the search for Malaysia Airlines Flight 370.
June 18, 2014 -- Updated 1653 GMT (0053 HKT)

Ten experts say that the search for MH370 should move hundreds of miles away from the previous search area.
June 17, 2014 -- Updated 1322 GMT (2122 HKT)

His wife never came home from her flight on MH370, and now K.S. Narendran is left to imagine the worst of possible truths without knowing.
June 9, 2014 -- Updated 1455 GMT (2255 HKT)

Relatives of passengers are launching an effort to raise $5 million for investigations and a "whistle blower" reward.
June 9, 2014 -- Updated 0731 GMT (1531 HKT)

Making sure another plane is never "lost" again is the immediate priority for the airline industry.
May 30, 2014 -- Updated 1536 GMT (2336 HKT)

Was the sound of Malaysian Airlines Flight MH370 striking the water captured by ocean devices used to listen for signs of nuclear blasts?