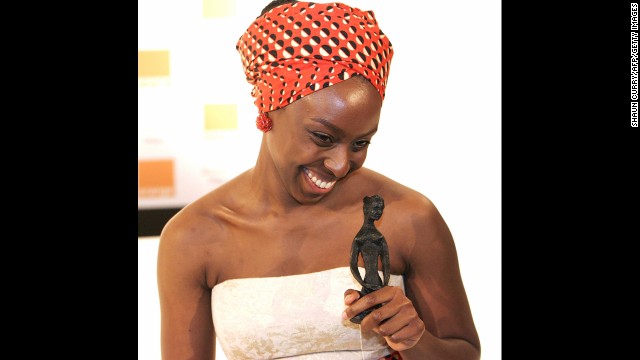 Author Chimamanda Ngozi Adichie won the Orange Broadband Prize for Fiction for her book "Half of a Yellow Sun." She became more popularly known
after her TED talk
was
sampled in "Flawless," a song by pop singer Beyonce
: "Feminist: the person who believes in the social, political and economic equality of the sexes," she says. Adichie is part of a new wave of voices advocating women's equality. Before her, many women whose names you may not know paved paths to a more equal future and changed history. Click through the gallery for examples:
founded the Philadelphia Female Anti-Slavery Society in 1833
after she was excluded from some all-male abolitionist meetings. She later became the first president of the American Equal Rights Association,
whose mission was to grant equality for blacks and women.
Lucretia Mott was a Quaker abolitionist who
Ain't I a woman?
" at a women's rights convention in Akron, Ohio, in 1851.
Orator and civil rights activist Sojourner Truth was born into slavery and could not read nor write, but her words have endured. Most famously, she declared "
reformer Julia Ward Howe
was a co-editor and writer for the Woman's Journal, a key player in creating Mother's Day and the first female admitted to Society of Arts and Letters. She is best known for writing the "Battle Hymn of the Republic."
American feminist, abolitionist and
U.S. Rep. Shirley Chisholm of New York was the
advocate for Native American rights
who has been a leader in the effort to
remove derogatory names from sports teams
, including Washington Redskins football team.
Suzan Shown Harjo is an
Dolores Huerta
has fought to improve working conditions for farm workers. The Presidential Medal of Freedom honoree co-founded the organization that would become United Farm Workers in 1962.
Hispanic Heritage Award winner
U.S. congresswoman, lawyer and women's advocate
pioneer in the movie industry,
a female director in the early 1900s who started her own studio, Lois Weber Productions.
Lois Weber was a
U.S. Rep. Patsy Mink, here with her husband John, and daughter,
Mary McLeod Bethune
created the National Congress of Negro Women, Bethune-Cookman College and served as an adviser to Franklin D. Roosevelt.
American activist Yuri Kochiyama was interned during World War II. She later helped push for passage of the Civil Liberties Act, which compensated Japanese-Americans
Daisy Bates
was a central leader during the "Little Rock Nine" case, which sought to integrate the all-white Central High School with nine black students.
Civil rights leader and NAACP official
American suffragist Olympia Brown is regarded as the first woman to graduate from a theological school, as well as becoming the first full-time ordained minister.
Women's Herstory: Women you need to know
Women's Herstory: Women you need to know
Women's Herstory: Women you need to know
Women's Herstory: Women you need to know
Women's Herstory: Women you need to know
Women's Herstory: Women you need to know
Women's Herstory: Women you need to know
Women's Herstory: Women you need to know
Women's Herstory: Women you need to know
Women's Herstory: Women you need to know
Women's Herstory: Women you need to know
Women's Herstory: Women you need to know
Women's Herstory: Women you need to know
Women's Herstory: Women you need to know
Women's Herstory: Women you need to know
STORY HIGHLIGHTS
Anna Maria Chávez: Leadership traits include being assertive, bold, strong and courageous
Author: Why is it young girls are called "bossy" when they exhibit these qualities?
By communicating to girls that "bossy" is bad, it limits future leaders, Chávez says
Editor's note: Anna Maria Chávez is the CEO of Girl Scouts of the USA.
(CNN) -- Assertive and bold, strong and courageous.
These are the words we use when we think of our leaders -- the characteristics we look for when we elect politicians, vet CEOs or select captains of sports teams.
Yet throughout history, these terms have been primarily applied when men have occupied leadership roles. We expect men to lead and assert themselves, and we encourage and reward these behaviors when young boys exhibit them.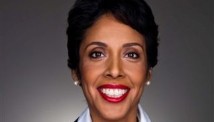 Anna Maria Chávez
So why is it when a young girl exhibits these exact same characteristics, we often resort to a different word to describe her behavior? A word that says to young girls: These are not the behaviors we expect from you.
Why do we call her "bossy"?
It seems like a little thing -- it's just a word after all. Plus, shouldn't we be teaching our children that words matter less than actions or deeds?
But words have power and meaning, especially during the critical early grade-school years, when boys and girls alike are developing their sense of self and finding their place in the world. According to the Girl Scouts Research Institute Ban Bossy National Youth Poll 2014, more than a third of girls who are called "bossy" lose interest in leading and stop making decisions or suggestions.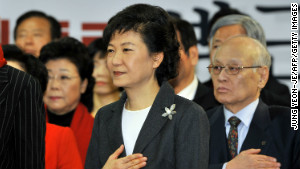 S. Korea's president rises above tragedy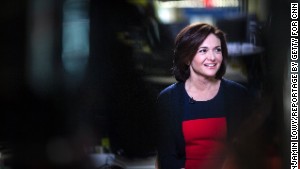 Leading women of 2013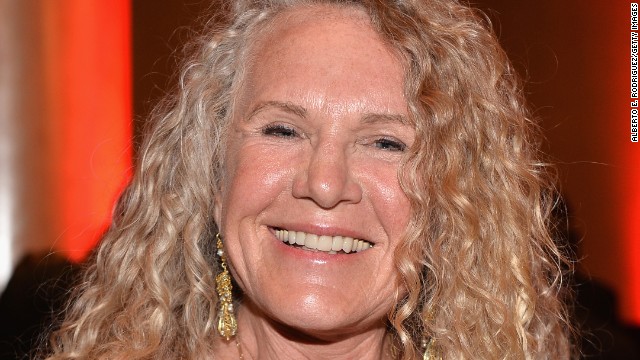 Christy Walton, co-chair of Children's Scholarship Fund, inherited her wealth when her husband, John Walton, died in a plane crash in 2005. John's investments in First Solar helped boost Christy's net worth of $36.7 billion. The majority of her wealth comes from her stake in Wal-Mart, which was founded by her father-in-law, Sam Walton. See who else tops Forbes' list of female billionaires:
Although Liliane Bettencourt is no longer running L'Oreal, the company started by her father, the 91-year-old widow is still worth a net of $34.5 billion. In 2012, Bettancourt was replaced by her grandson, Jean-Victor Meyers, as board member of L'Oreal after being proven unfit to manage her affairs due to dementia.
Alice Walton, daughter of Wal-Mart founder Sam Walton, runs Crystal Bridges Museum of American Art in Bentonville, Arkansas. With a net worth of $34.3 billion, Walton donated more than $2 million to support charter school initiatives in 2012 and is among a number of billionaires to form a political action committee to raise funds for Hillary Clinton's potential run for president.
Worth $20 billion, Jacqueline Mars inherited the candy company Mars in 1999 when her father died. The company also owns Uncle Ben's, Pedigree, and Whiskas brands. She is on the board of directors of the National Sporting Library and Fine Art Museum and is a trustee of the U.S. Equestrian Team.
Australia's Gina Rinehart is the executive chairman of her family's mining company, Hancock Prospecting, and has a net worth of $17.7 billion. Hancock Prospecting owns one of the largest land leases in Western Australia.
Germany's richest woman, Susanne Klatten, has a net worth of $17.4 billion largely due to the stake in BMW from her father's inheritance. Klatten controls chemical manufacturer Altana, holds stakes in Dutch biotech company Paques, oil recycling company Avista Oil of Germany, wind power company Nordex AG, soil additive company Geohumus, and is chairwoman of the supervisory board of carbon and graphite producer SGL.
Abigail Johnson is president of Fidelity Financial Services, the second largest mutual fund company in the United States. Johnson has a net worth of $17.3 billion and is expected to take her father's place as CEO of Fidelity Investments when he steps down.
At 94, Anne Cox Chambers is the majority owner of Cox Enterprises, which includes Cox Communications, Cox Media Group, Manheim, and AutoTrader Group. Chambers, who was ambassador to Belgium under President Jimmy Carter and holds the French Legion of Honor title, has a net worth of $15.5 billion.
The widow of late billionaire Andronico Luksic, Iris Fontbona, has a net worth of $15.5 billion. The family has a stake in Quinenco, which has interests in Banco de Chile, but has its majority stake in one of the world's largest copper mining companies, Antofagasta.
Laurene Powell Jobs is the largest individual shareholder in Disney, with a net worth of $14 billion. Jobs has a stake in Apple, co-founded by her late husband, Steve Jobs, and is founder and chair of the Emerson Collective. Jobs is also on the board of trustees for Stanford University.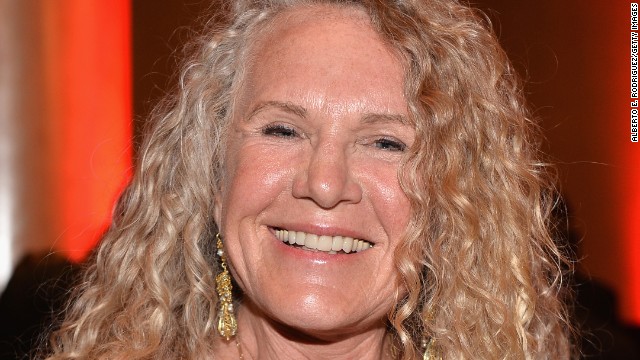 Forbes 2014: World's richest women
Children begin to establish gender role stereotypes as early as 2 years old and generate an emerging career identity by middle school. As early as the third grade, girls report anxiety about taking leadership roles, become overly concerned about pleasing others and aspire to be perfect.
By the time they reach middle school, the damage is done.
A 2003 study by Simmons College notes that by the early teen years, more boys than girls report that they aspire to leadership roles in future careers, and millennial women are less likely to say they "aspire to a leadership role in whatever field I ultimately work."
Whether intentional or not, the message is clear: Society is both actively and passively discouraging girls from exhibiting leadership qualities, and that is translating to a generation of girls afraid to take the reins of leadership for fear of being disliked.
And that is a loss for all of us.
We can no longer afford to have half the population sidelined, their skills and their insight ignored, because of the messages they received as girls.
That is why at Girl Scouts, we have teamed up with Facebook's Sheryl Sandberg and former U.S. Secretary of State Condoleezza Rice to launch our "Ban Bossy" campaign: a call for society to stop calling girls who exhibit leadership "bossy" and instead encourage and reward those behaviors the same way we would for boys.
Opinion: Sheryl Sandberg wrong on bossy ban
As the premier leadership organization for girls in the country, the Girl Scouts have been doing this for 102 years. We've found that women's leadership journeys begin as girls, and their future depends on receiving the same kind of encouragement and support boys receive when they demonstrate leadership capacities in life.
I know how limiting words can be.
As a young Latina growing up in small-town Arizona, I watched as my mother tried to break the conventions of her time and place, running for the local school board when it was unheard of for a female, let alone a Hispanic female, to do so.
I watched and listened as people, including family and friends, tried to discourage her from running.
But I was fortunate, because I also saw my father support my mom and her ambitions. When he was told he had to make sure his wife knew her place, he responded that her place was to lead.
Words can hurt or heal; they can shape our perceptions and either encourage our ambitions or limit our understanding of what we can become.
Don't miss out on the conversation we're having at CNN Living.
Follow us on Twitter
and
Facebook
for the latest stories and tell us what's influencing your life.
When we refer to a girl who demonstrates leadership qualities as "bossy," she receives a message she is doing something wrong, that somehow, the same behaviors we praise and reward in boys are inappropriate for her, and we are limiting the scope of her potential as a result.
So the next time you have the urge to call a little girl "bossy," stop, take a breath and say, "She's a leader."
It's time to redirect the power of words to girls themselves, so that "girl" and "leader" mean one and the same.
It's time to "Ban Bossy."
The opinions expressed in this commentary are solely those of Anna Maria Chávez.